While the process of slow-cooking meat over hot coals originated in the Caribbean, it's been a part of Mexican BBQ for generations. In the old days, lamb or goat was cooked in a type of underground oven called píib. Another common barbacoa technique involved wrapping a lamb or goat in agave leaves and slow-cooking it to trap the natural cooking juices and smoke.
Mexican BBQ has countless regional barbecue traditions, but barbacoa in central Mexico and cochinita pibil, or pit-style pork, in the Yucatan are probably the most well-known. 
Mexico BBQ: Barbacoa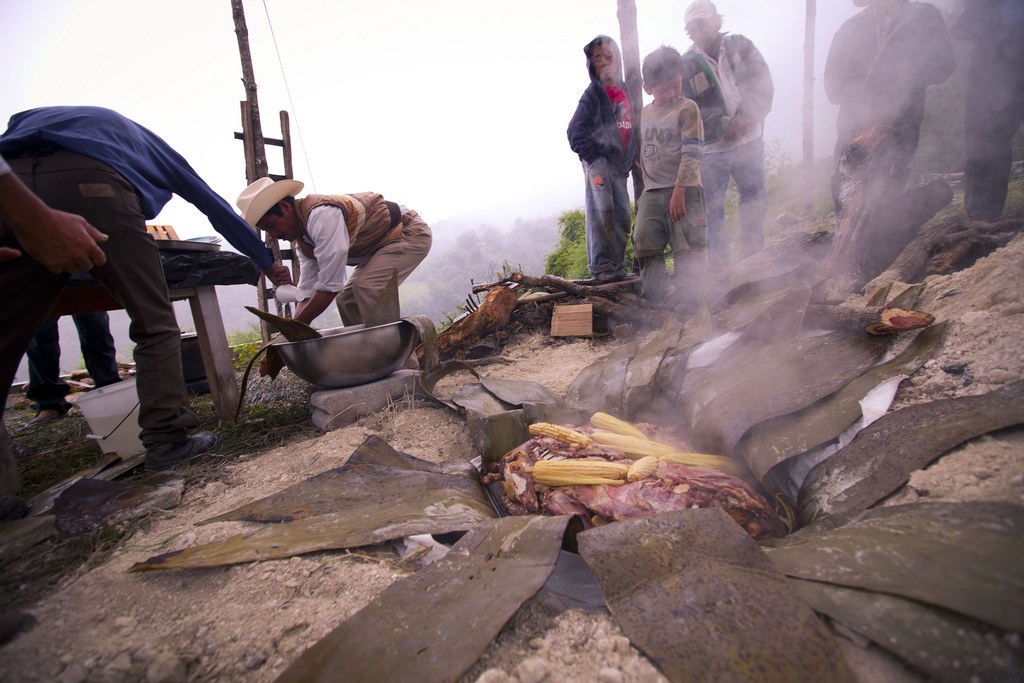 RELATED: South Carolina BBQ: A Tale of Two Tastes
Hidalgo in central Mexico is widely considered the best place for barbacoa. Large cuts of slow-cooked lamb or goat are a breakfast staple. Of course, Americans introduced beef to the barbacoa game. The original process involves wrapping lamb or goat in leaves with the animal's stomach, stuffed full of chiles and herbs, placed on top of the wrap. Both are placed in a container with a small amount of water and then buried with coals to cook overnight.
Once cooked, both the stomach and the leaf-wrapped meat are fall-apart tender, and the liquid has turned into a soup for dipping. The pure slow-cooked flavor of lamb or goat is the signature taste of authentic barbacoa. It's not spicy. Different cuts will yield different textures and flavors.
Mexican BBQ: Cochinita Pibil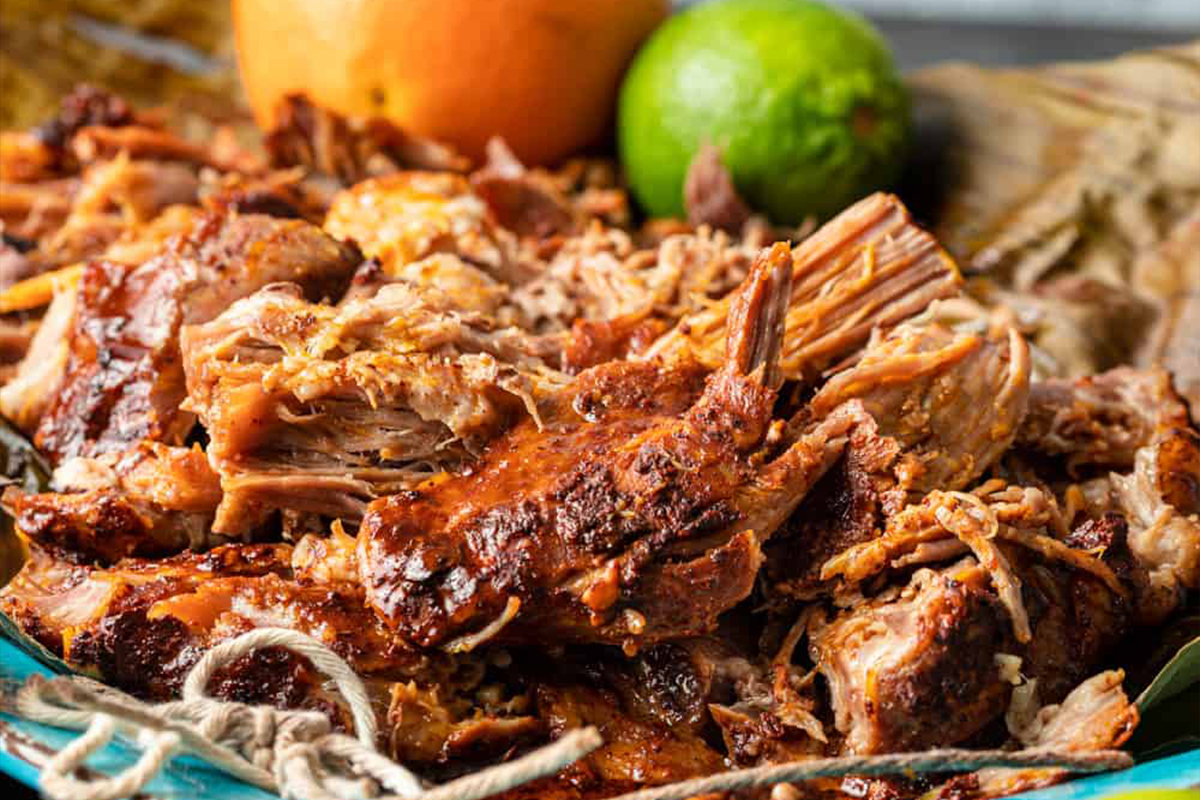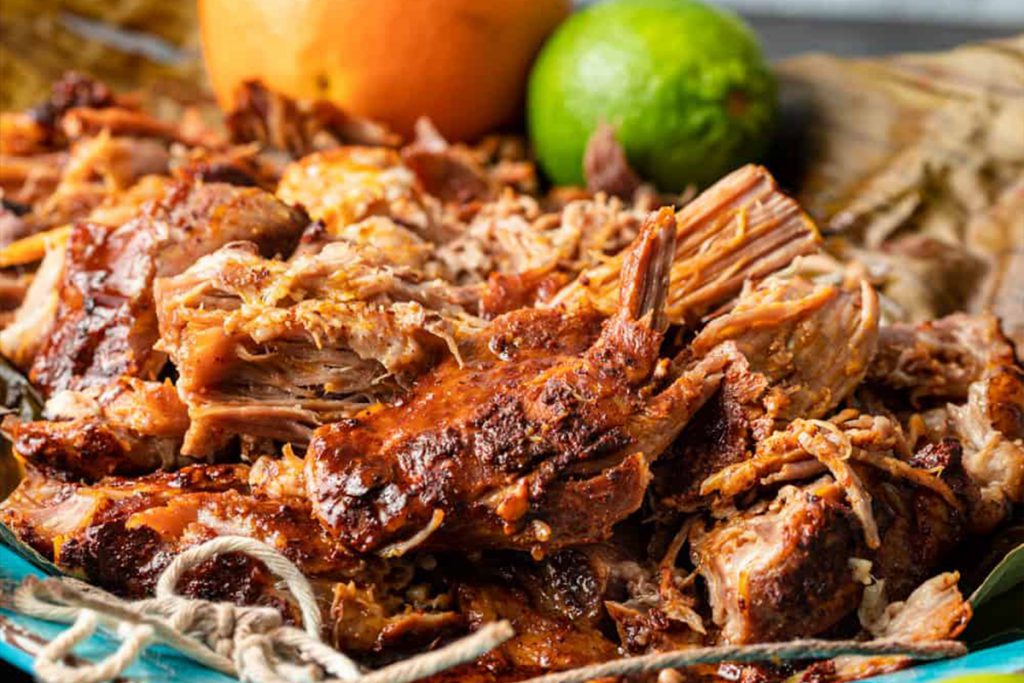 Related: Barbecue, Politics, and Alabama White Sauce
Cochinita pibil is a slow-cooked pork favorite in the Yucatan. Authentic cochinita pibil is red with a sweet flavor and a hint of bitterness from spices. For cochinita pibil, the meat is wrapped in banana leaves along with bitter or sweet oranges, giving it a unique smoky fragrance along with a citrus flavor. Mayan culture would roast cochinita pibil in a hole in the ground that is turned into an oven with heat from a ring of hot stones.
Best Mexican BBQ Joints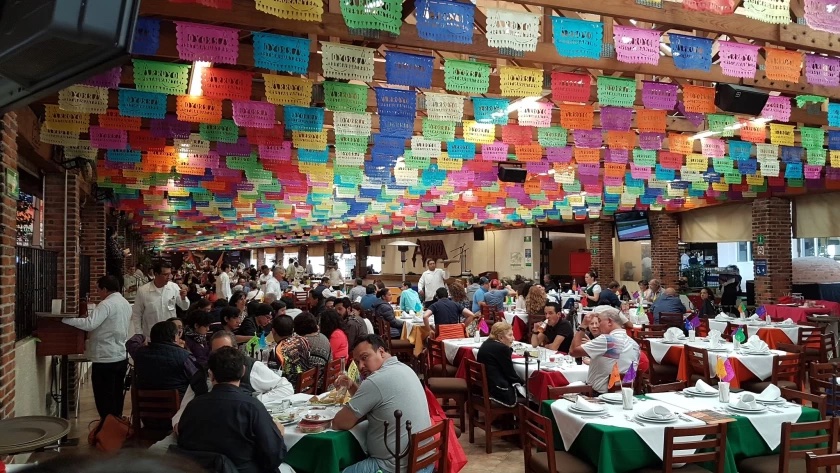 Arroyo
Don Jose and Dona Mariquita opened Arroyo in 1940 along the Avenida de los Insurgentes and quickly became a wildly popular stop on the route to Cuernavaca, Taxco, or Acapulco from Mexico City. Patrons loved the authentic flavor and comfortable family atmosphere. Arroyo's delicious barbecue lamb dishes are still an irresistible draw for Mexican barbecue lovers near and far 80 years later. And with seating for an astonishing 2,200 customers and parking for 600 cars, they are ready to feed the masses.
La Reina de la Brasa
A staple of Mercado Roma since 2016, chef Vicente Torres doesn't follow culinary trends. His barbecue is all about time, patience, quality ingredients, and attention to detail. Perfectly slow-cooked brisket, ribs, and more, with traditional local tastes and sides, make La Reina de la Brasa a must for locals and tourists. The restaurant also hosts grill workshops and caters events.
Mexican Salsa Recipes
Mexican BBQ doesn't use the same sauce that Americans equate with BBQ. Instead, they have salsa. Traditional salsa has a pretty short list of basic ingredients, even with the morita, roja, and verde styles, but you can modify the list with a wide range of spices, citrus, or peppers.
Morita Ingredients
Dried morita chiles
Plum tomatoes
Garlic
Onion
Olive oil
Apple cider vinegar
Sugar
Salt
Directions
Making salsa morita is a two-part process. Start by cooking the morita chilis in a skillet until they start to swell, then add water to soften them. In a separate skillet, treat the plum tomatoes the same way. Transfer both to a blender with the other ingredients and mix until smooth.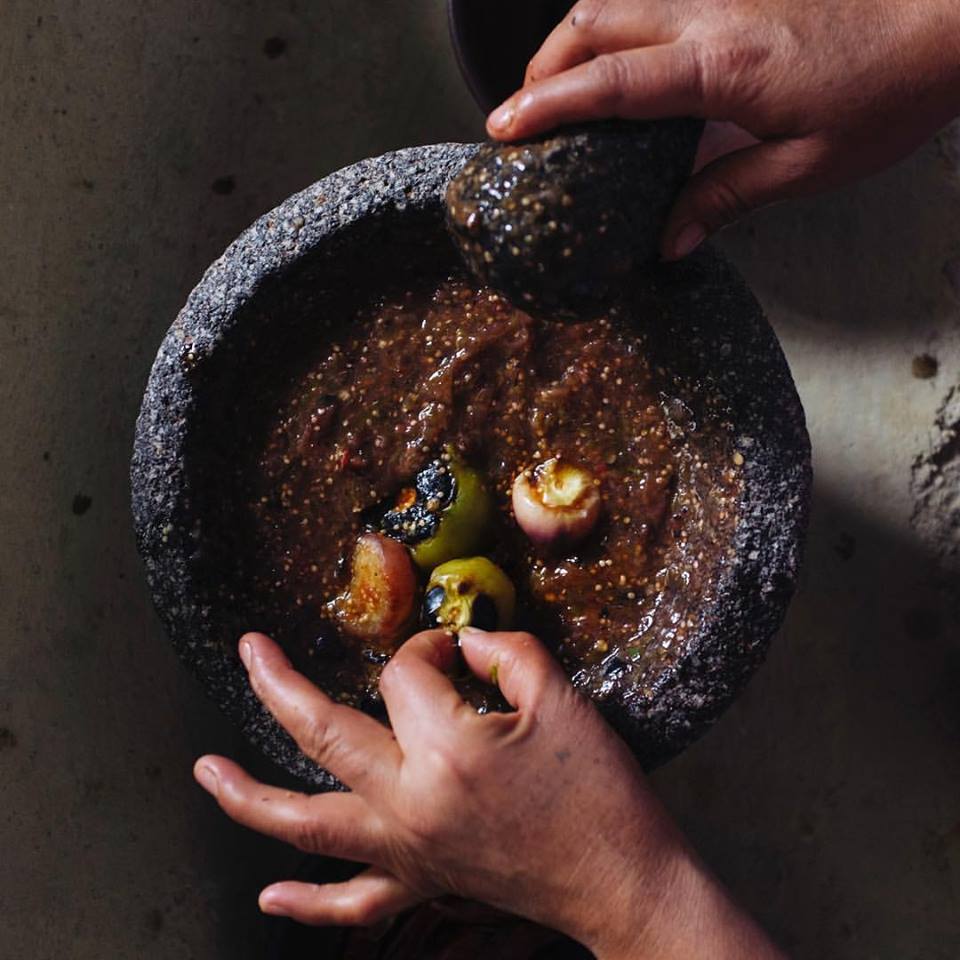 RELATED: Texas BBQ: Big, Like Everything Else in the Lone Star State
Salsa Roja and Verde Ingredients
Tomatoes/Tomatillos
Chili peppers
Onion
Garlic
Cilantro
Lime juice
Oil
Salt
Directions
Obviously, the tomatoes go with the roja, and the tomatillos go with the verde. You can substitute jalapeño or serrano peppers in either if you want to sweat a little. Blend all the ingredients until smooth, simmer in a saucepan for 15 to 20 minutes, and season with salt if needed. Simplemente.
Read Next: Mississippi BBQ: Slow and Low in the Delta