If you've only ever heard of one rabbit recipe, it's probably hasenpfeffer. Hasenpfeffer is a German rabbit dish characterized by a tart sauce and heavy use of spices. Loosely translated to "pepper rabbit" (hase meaning hare, and pfeffer meaning pepper in German), hasenpfeffer is cooked either as a stew or as a braise and served with a variety of starches — from potatoes to egg noodles to spaetzle.
Exact recipes vary, but the rabbit is generally cooked in a mixture of wine and vinegar and seasoned heavily with spices like juniper, clove, and you guessed it — pepper. The rabbit is usually brined for a few days, then breaded, fried, and braised in a gravy made of the brining liquid.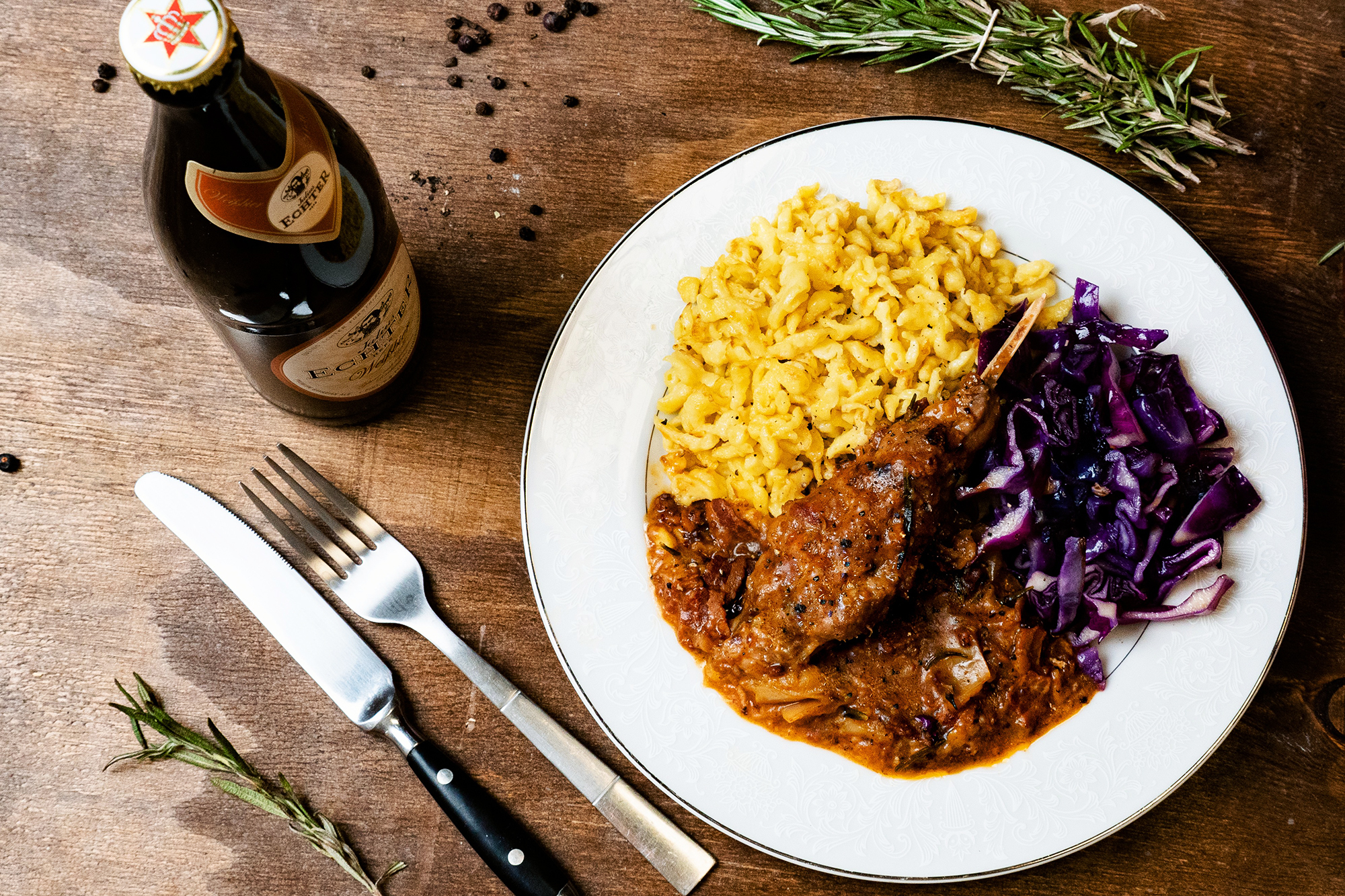 Hasenpfeffer is a stick-to-your-ribs kind of meal that you want on a cold night. It's a simple preparation, and although it probably isn't going to change your life, it's still a damn good recipe to have in your repertoire.
It's the kind of dish that anyone with a pulse can pull off, and an easy meal when you're not feeling like making dinner into a major production. Like many German recipes, vinegar and wine are the forward flavors in hasenpfeffer, along with the spices and pepper, of course.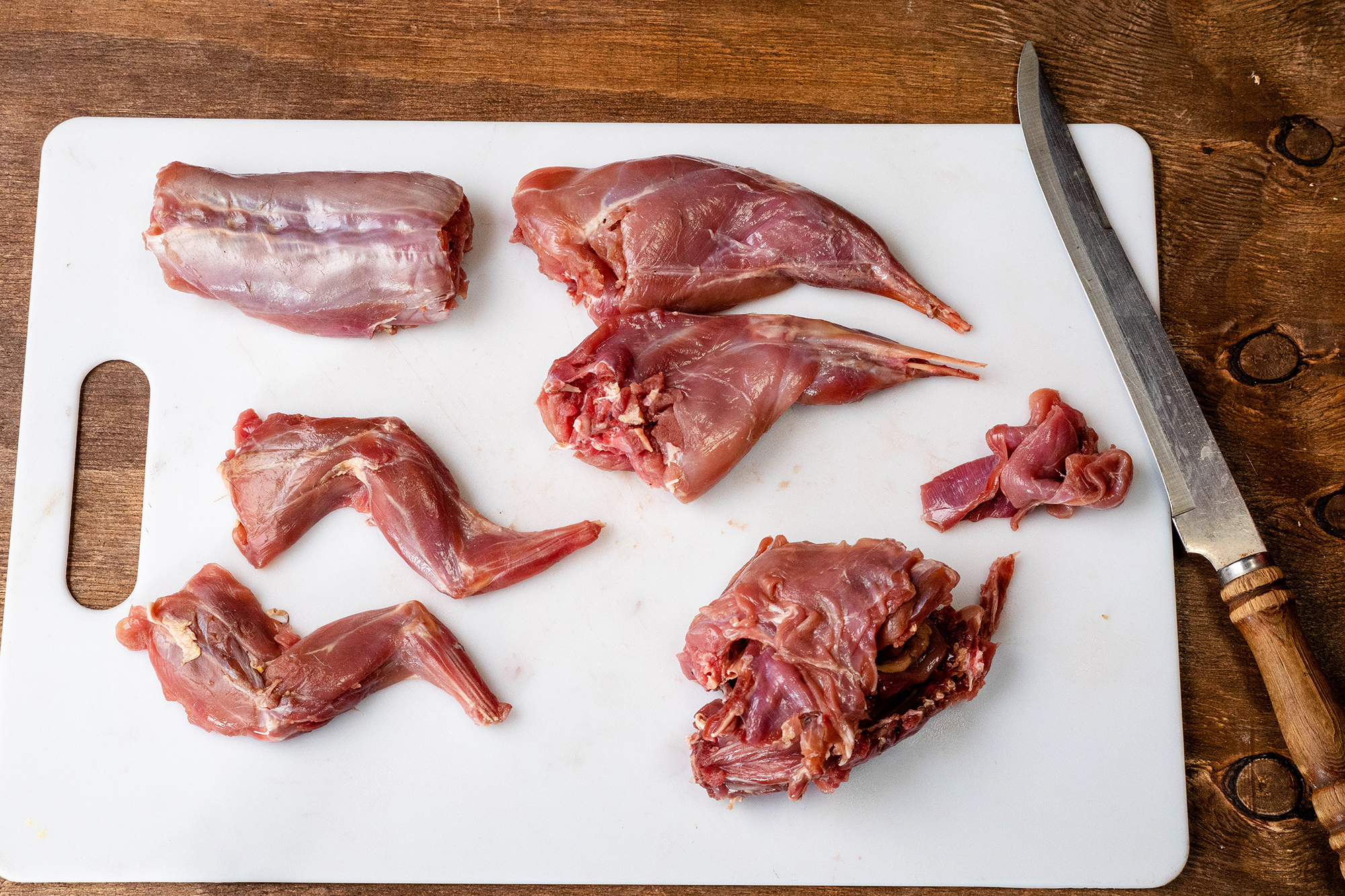 You can ratchet up or turn down the spice or tartness depending on your tastes by simply changing the proportions.
While not exactly traditional, I like to add some diced apples for a little sweetness to counteract the tart and spice notes.
Here's a simple, but always excellent hasenpfeffer recipe, along with a recipe for homemade spaetzle.
RELATED – How to Cook the Perfect Fried Squirrel
---
Rabbit Marinade Ingredients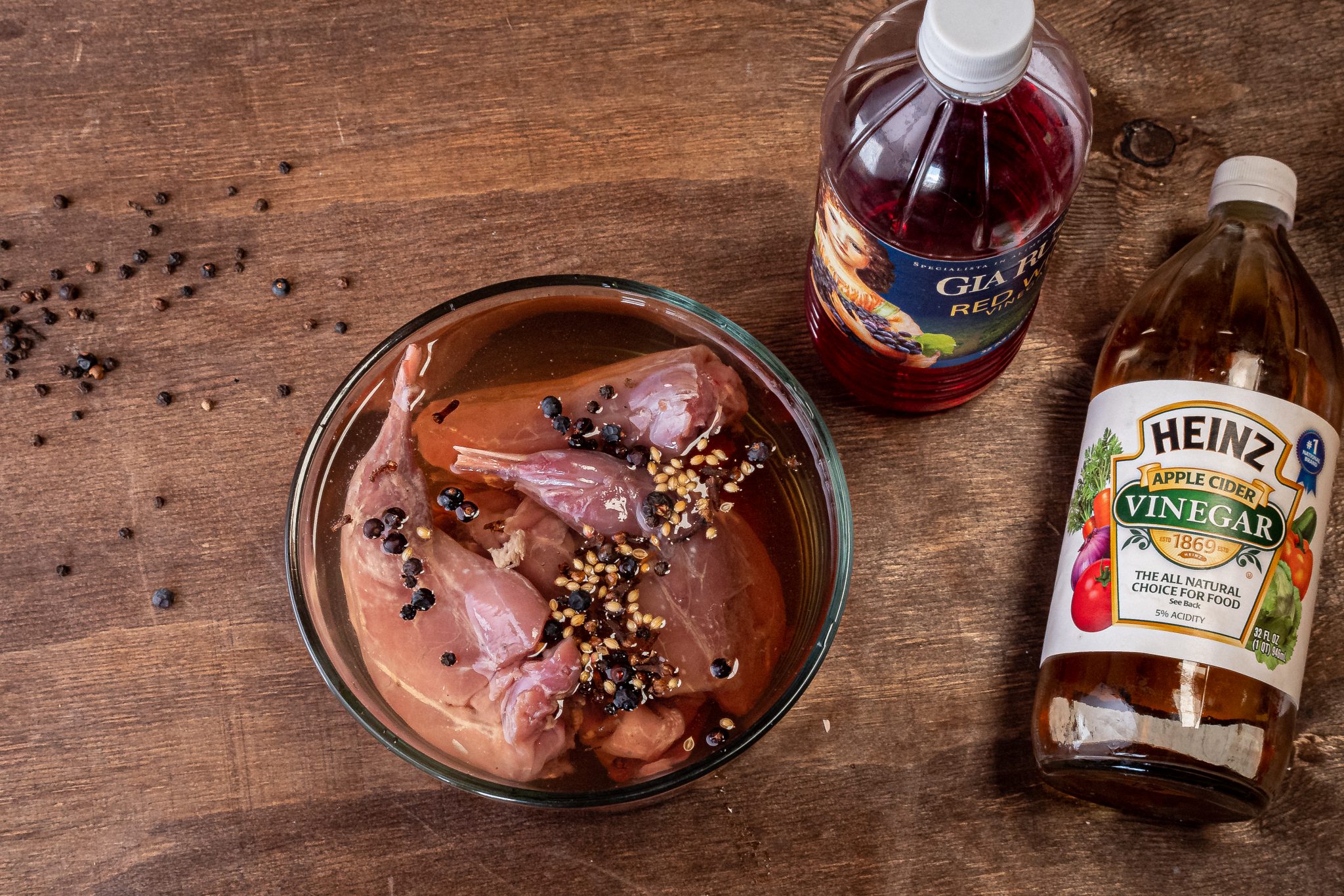 1 cup red wine vinegar
1 cup apple cider vinegar
1 cup red wine
1 cup white wine
1 teaspoon juniper berries, crushed
1 teaspoon black pepper, cracked
1/2 teaspoon coriander, crushed
RELATED – Deer Ribs: A Foolproof Bone-in Recipe That Never Fails
---
Hasenpfeffer Recipe Ingredients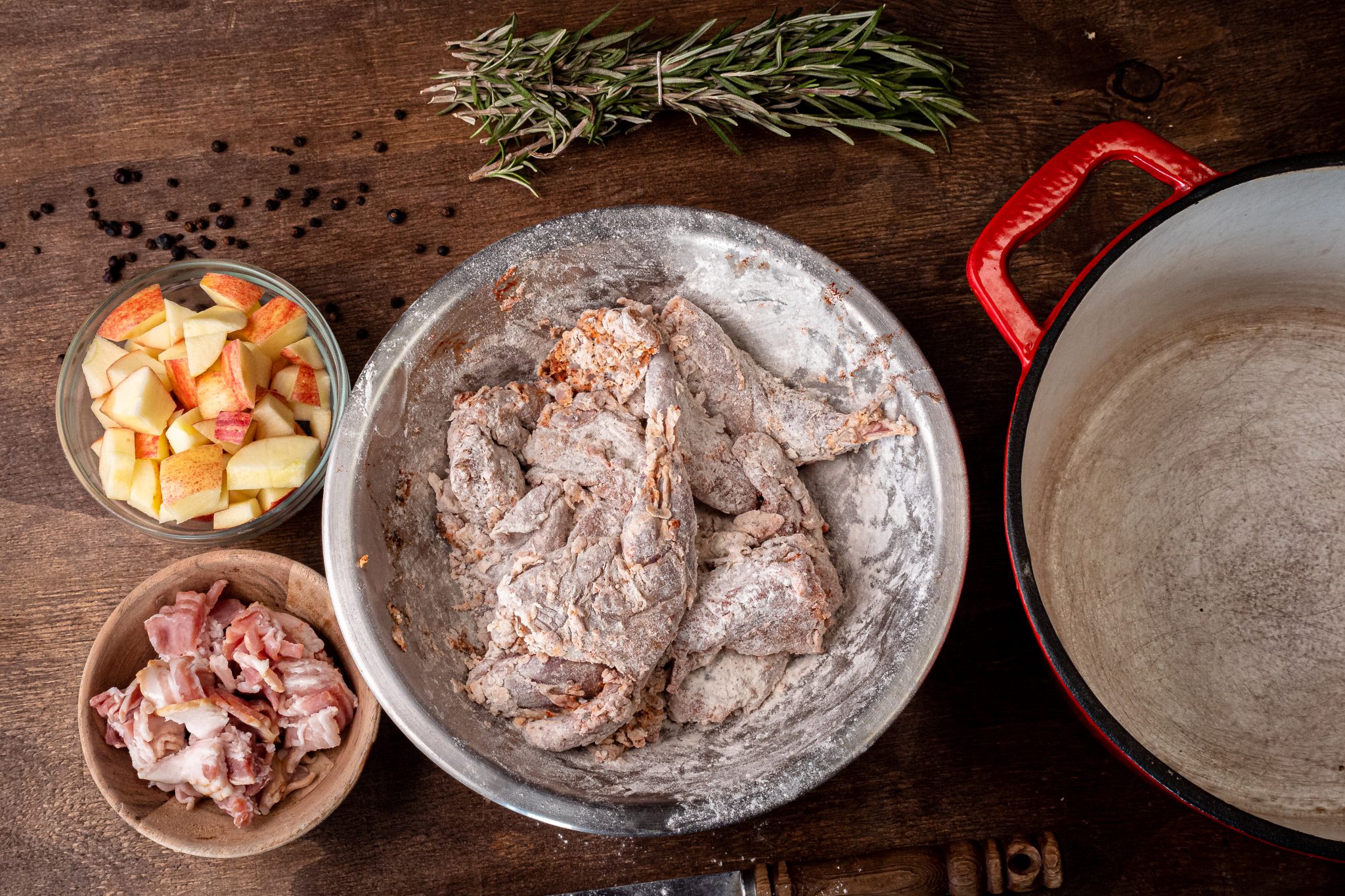 1 whole rabbit, cleaned
2 cups all purpose flour
1 1/2 tablespoons ground black pepper, divided
1 teaspoon juniper berries, ground
1 tablespoon paprika
1/4 pound bacon, cubed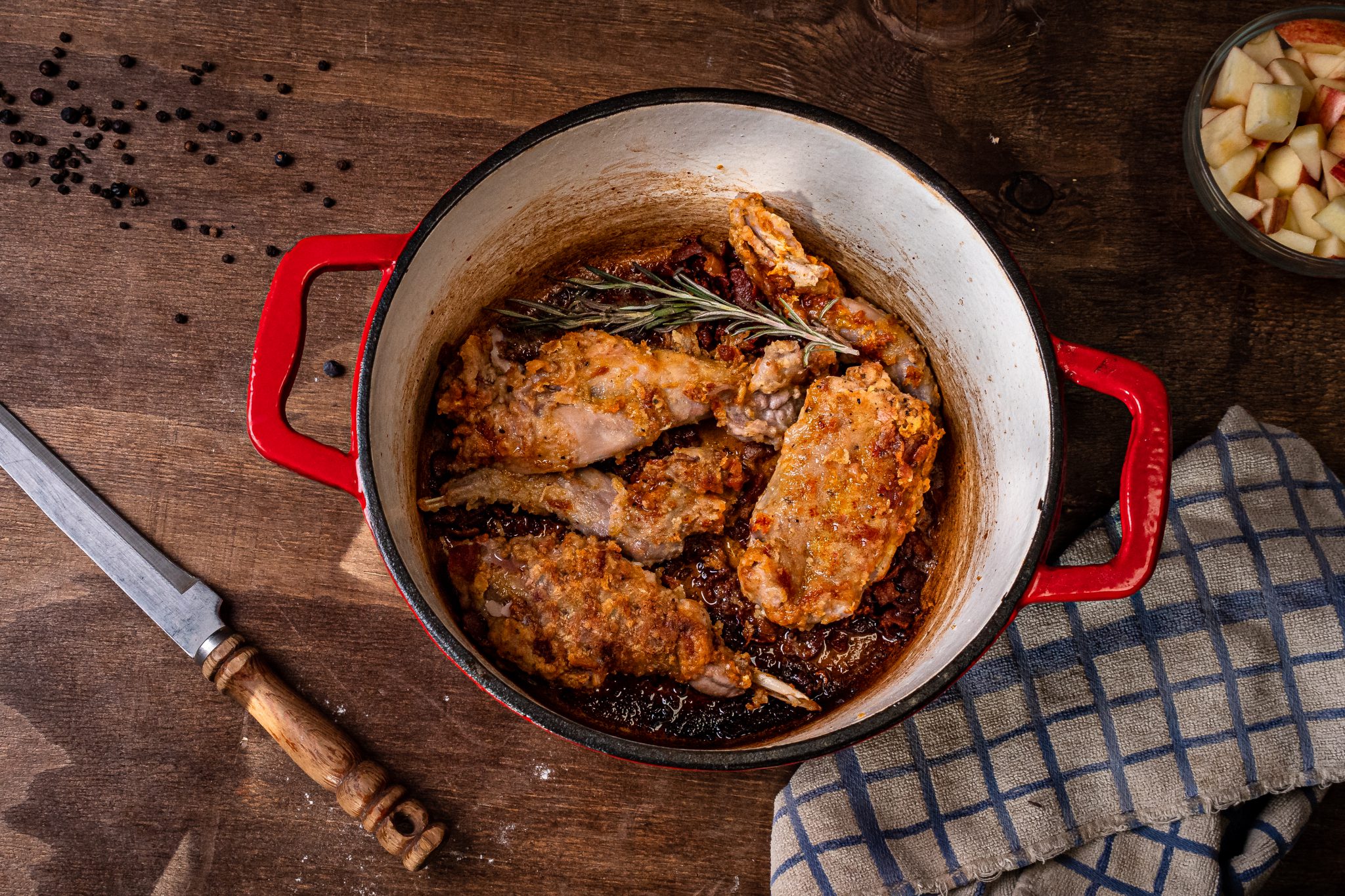 1/4 cup olive oil
1 yellow onion, diced
1 quart stock — beef, chicken, or wild game
1 teaspoon mustard seed
4 cloves, ground
1 1/2 tablespoons kosher salt, divided
1 sprig rosemary
2 red apples, cubed
RELATED – Wild Turkey Recipe: Buffalo-Style Smoked Wing Dip
---
Spaetzle Ingredients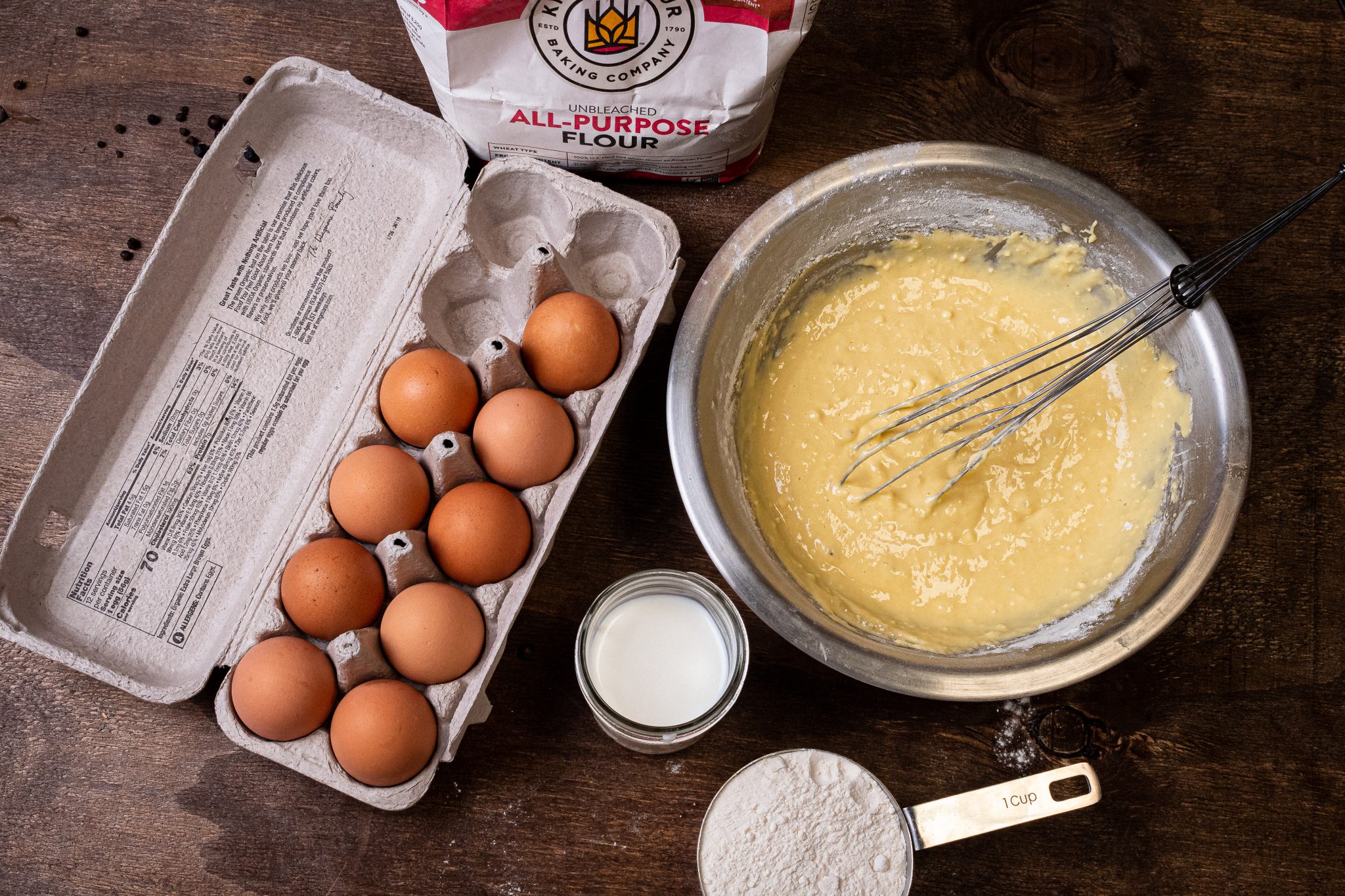 2 cups all purpose flour
3 eggs
1/2 cup milk
1 teaspoon salt
Oil for frying
---
Hasenpfeffer Recipe Directions
Clean and quarter the rabbit, trim the flanks, then cut its body behind the rib cage and again at the hips, creating three pieces: the saddle, loin section, and pelvis.
Combine the marinade ingredients, add rabbit pieces, and fully submerge in the marinade. Refrigerate for at least a few hours and up to several days.
Drain and reserve the marinade and pat the rabbit pieces dry.
In a mixing bowl, combine the flour with the paprika, 1 tablespoon of salt, 1/2 tablespoon of black pepper. Toss the rabbit pieces in the seasoned flour, covering the meat thoroughly.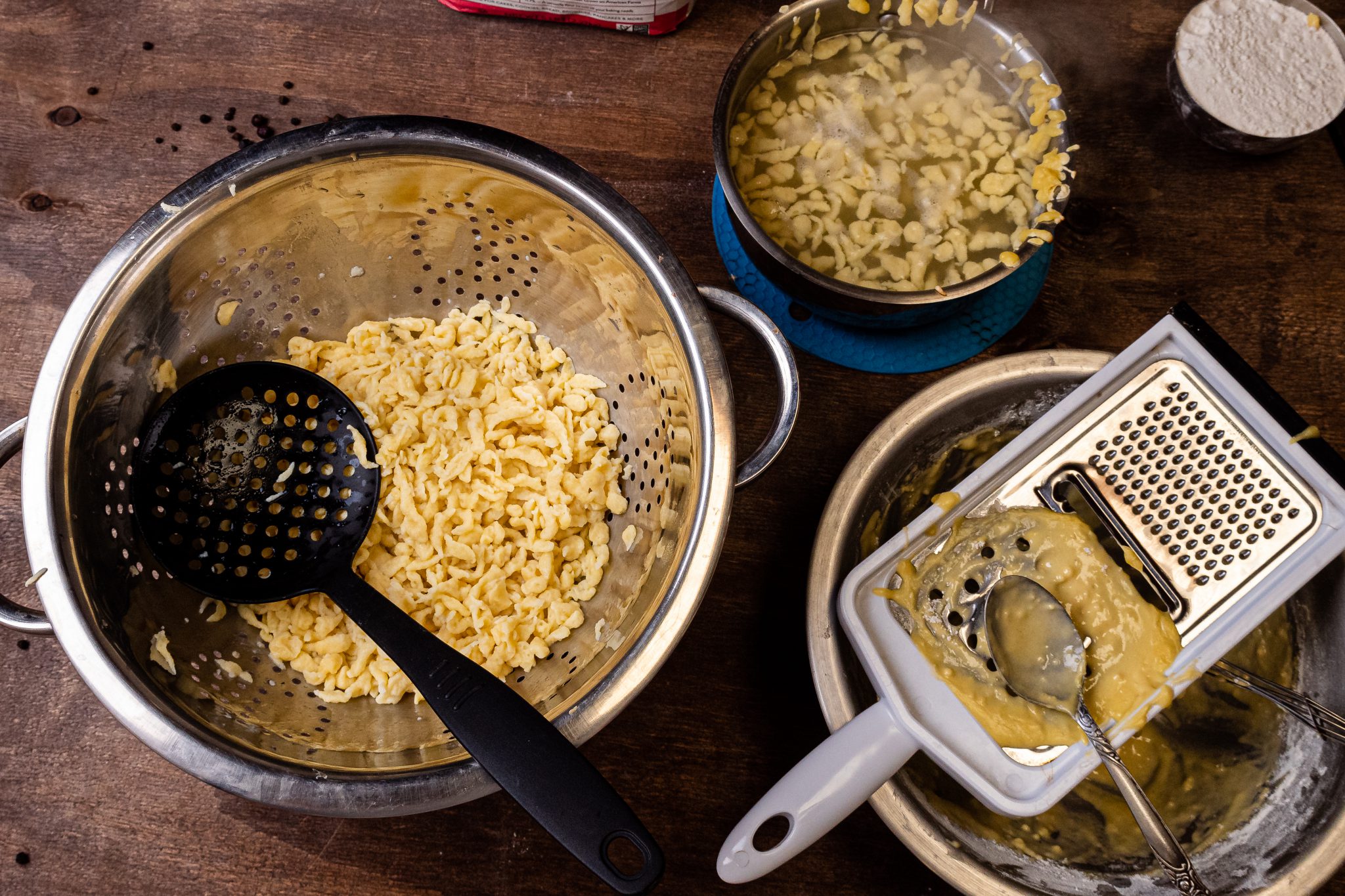 Brown the cubed bacon in a Dutch oven or large pot, then add the olive oil to the fat.
Sear the rabbit pieces in the fat and oil, then add the diced onion. Once browned, deglaze the pan with 3/4 cup of the marinade, and add the stock.
Add the rest of the seasoning, along with the rosemary and apple pieces.
Cover and bring to a simmer. Cook on low heat for about one to two hours or until the rabbit meat is cooked through and tender. Stir occasionally and add more stock or water as needed.
Serve with fried spaetzle and sauteed cabbage.
---
Spaetzle Directions
Fill a pot with water and bring it to a rolling boil.
Crack three eggs in a mixing bowl and whisk vigorously. Add milk, season with a pinch of salt, then whisk in the flour. Add more milk or flour as needed for a consistency that is slightly thicker than pancake batter.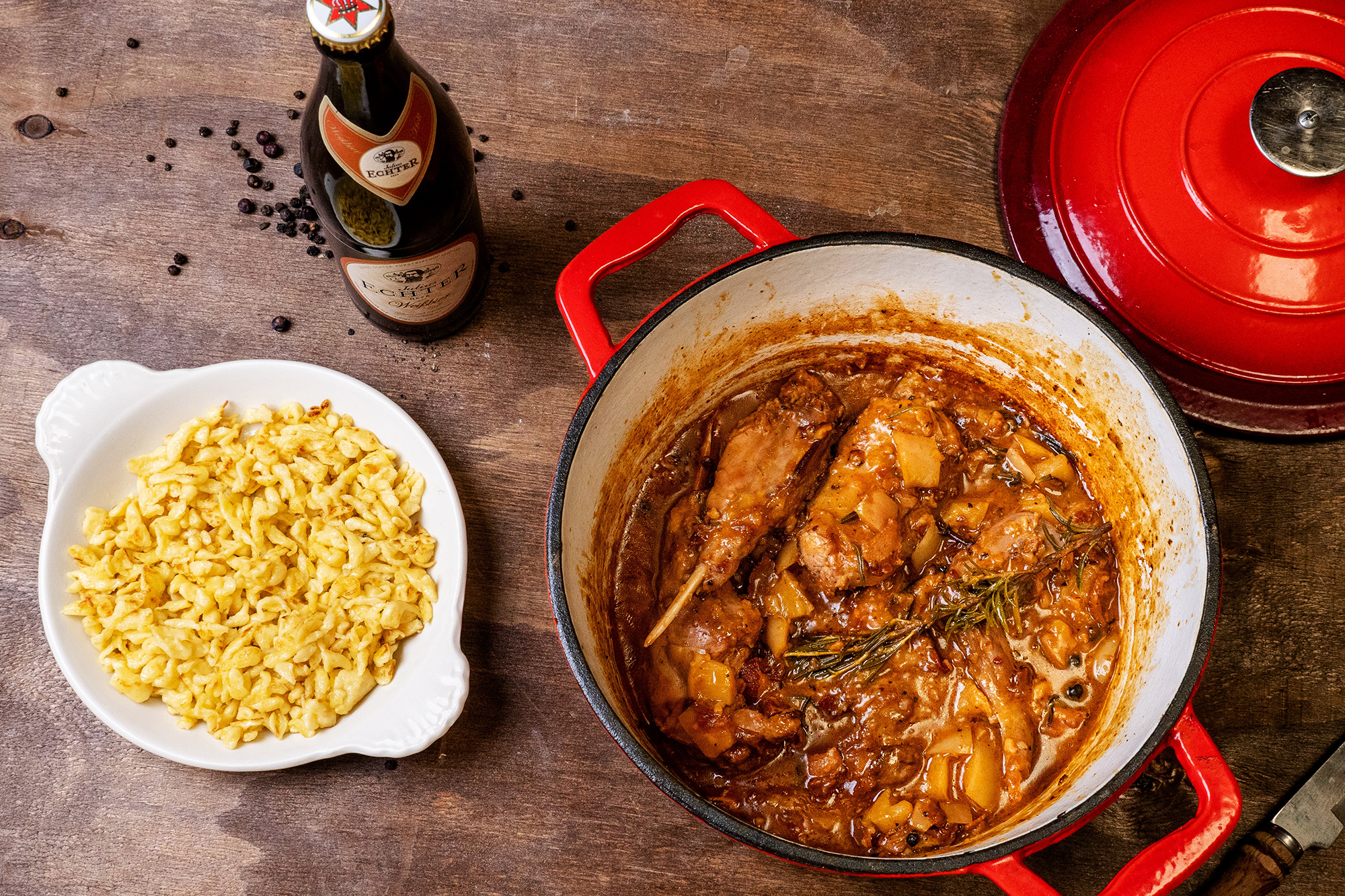 Push spoonfuls of the spaetzle dough through the large holes of a hand grater so that it drops into the boiling water. After about 20 to 30 seconds, strain the spaetzle into a colander to cool. Do this in batches for the best results.
Once cool, heat a nonstick pan with a little olive oil and brown the spaetzle to finish it.
---
READ NEXT – Recipe for Rabbit: Spice up Wild Game Meat Tandoori Style