When it comes to meat, South Carolina BBQ is whole-hog country. That means slow-cooking a 125-pound pig for 12 hours or longer in a cinder block pit over a fresh bed of hot coals until the meat simply falls apart.
Whole-hog barbecue is the oldest form of barbecue. Barbacoa, or cooking meat over coals instead of fire, was a Native American cooking method that was later adopted by Caribbean-influenced Spanish explorers as they settled in the Carolinas.
The pig was brought to the New World from Europe and it was about as low-maintenance as livestock could get. They were and still are cheap to feed, simple to pen, and tasty when butchered. Plus, they could simply be released into the wild if they became too much of a pain in the ass. Since they reproduce quickly, a population of feral game pigs quickly formed and settlers found the meat from free-range pigs to be leaner anyhow. Bonus.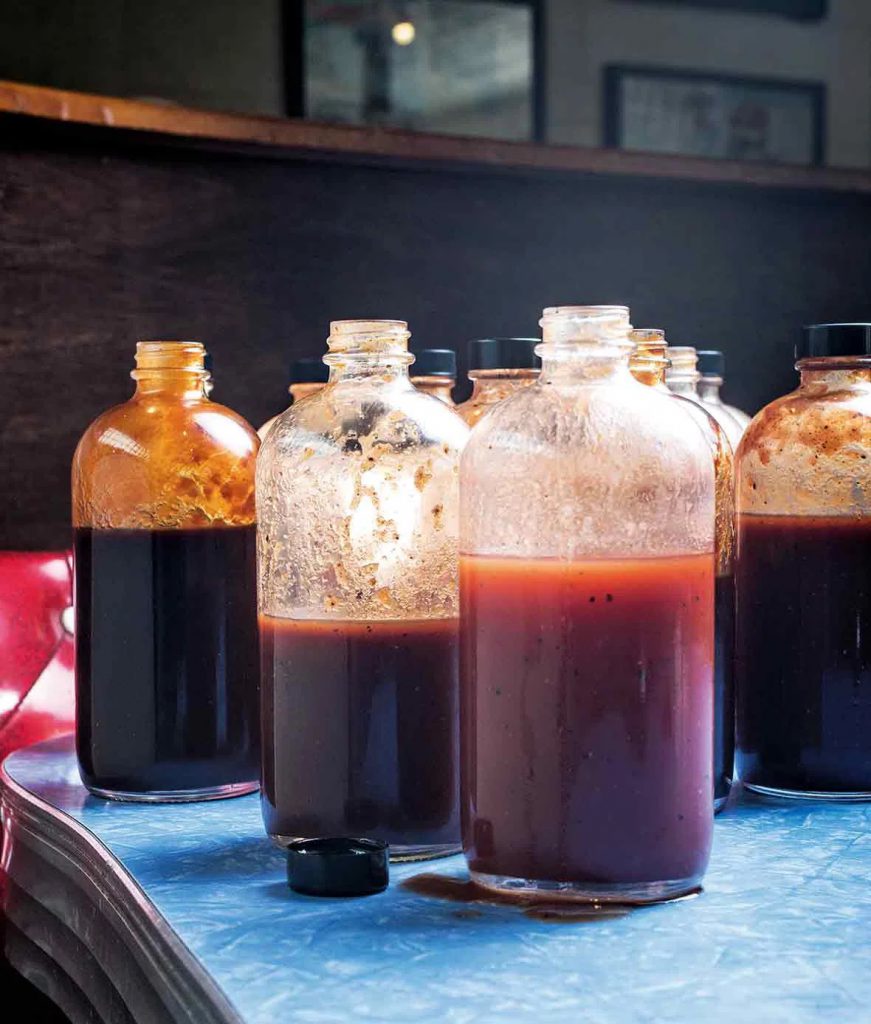 Although South Carolina BBQ claims four sauces today — mustard, heavy tomato, light tomato, and vinegar — the earliest flavors introduced to pork during and after cooking originated in two main regions: the Pee Dee (including the Lowlands) and the Midlands. This divergence was along cultural lines, with each having its own signature barbecue flavor influenced by those who settled in the area.
RELATED: North Carolina BBQ: You Say Tomato, I Say No Way
Pee Dee (and Lowlands) BBQ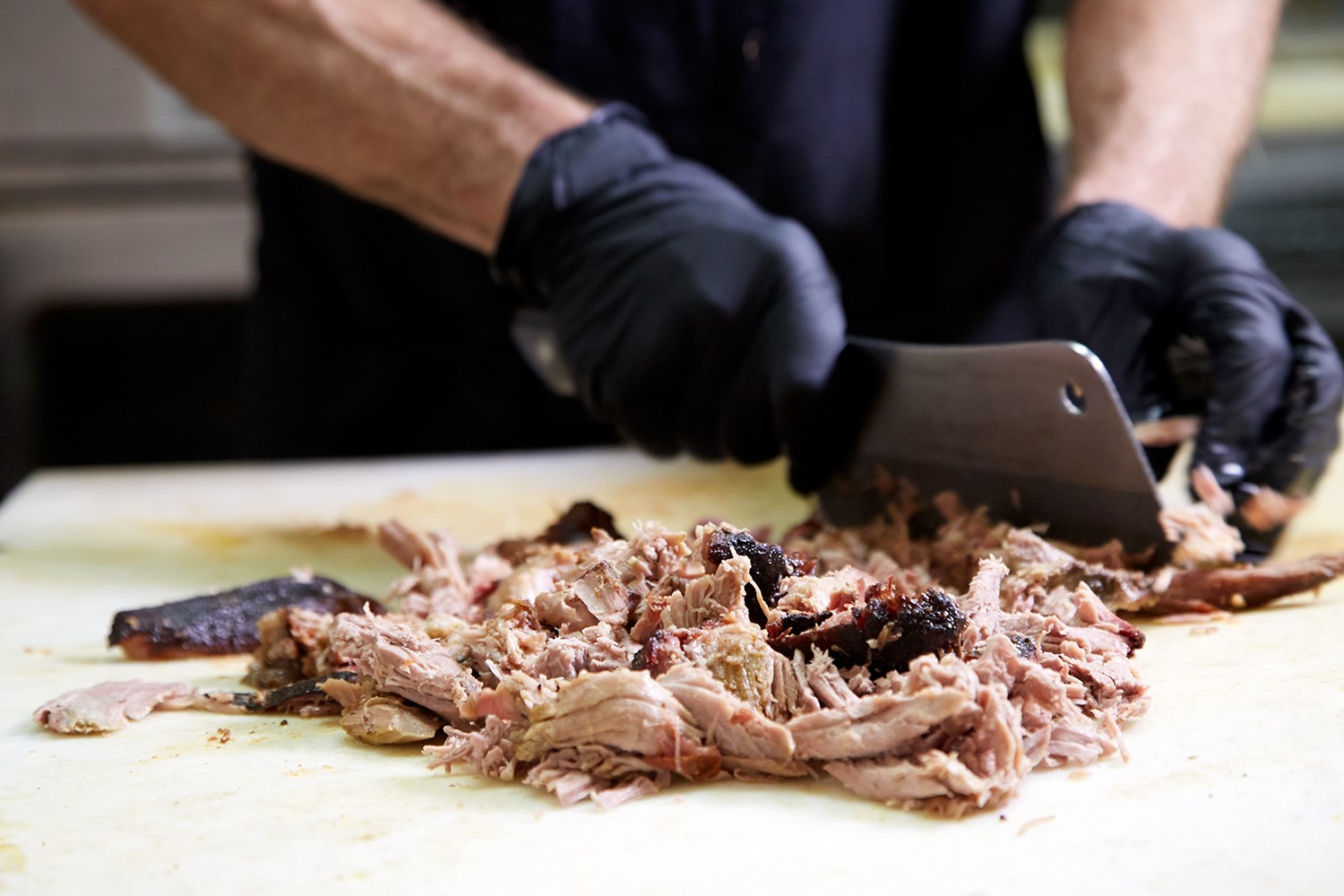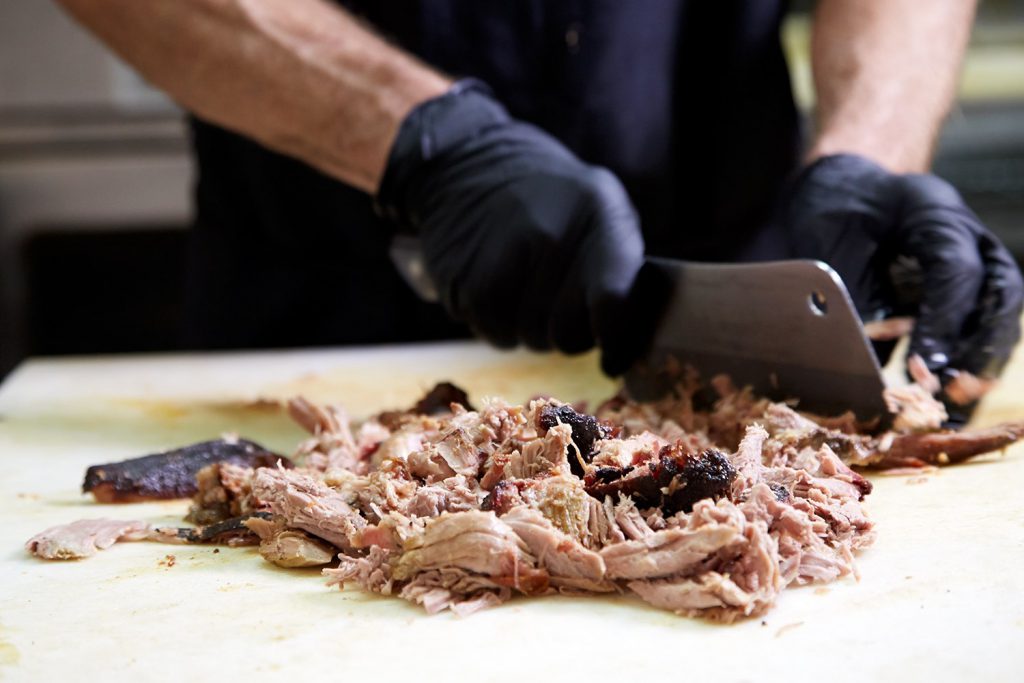 The Pee Dee is located in the northeast corner of the state and follows the Pee Dee River from the Appalachian Mountains to the northern coastal plains.
If any specific location can claim to be the true home of traditional barbecue, it's probably Pee Dee. The community tradition of whole-hog pit cooking on the coastal plains, including the Lowlands, started with farming families who would slaughter a pig and share the barbecue with their friends and families — and the flavor comes from a vinegar and pepper or peppercorn mix, sometimes with a little lime. A simple OG sauce that began with early African enslaved people using what ingredients they had available in the region.
The pig spends the majority of its time in the pit cooking skin-side up. This allows the fat to render gently and melt into the meat. It's not until the final hours that the pig is flipped to finish cooking, and the coastal plains flavor of vinegar and pepper sauce is added as a wash. Pee Dee cooks like to add a small amount of tomato ketchup — just for added sweetness, not thickness — and use the resulting sauce as a dip, while the Lowlands do not.
Midlands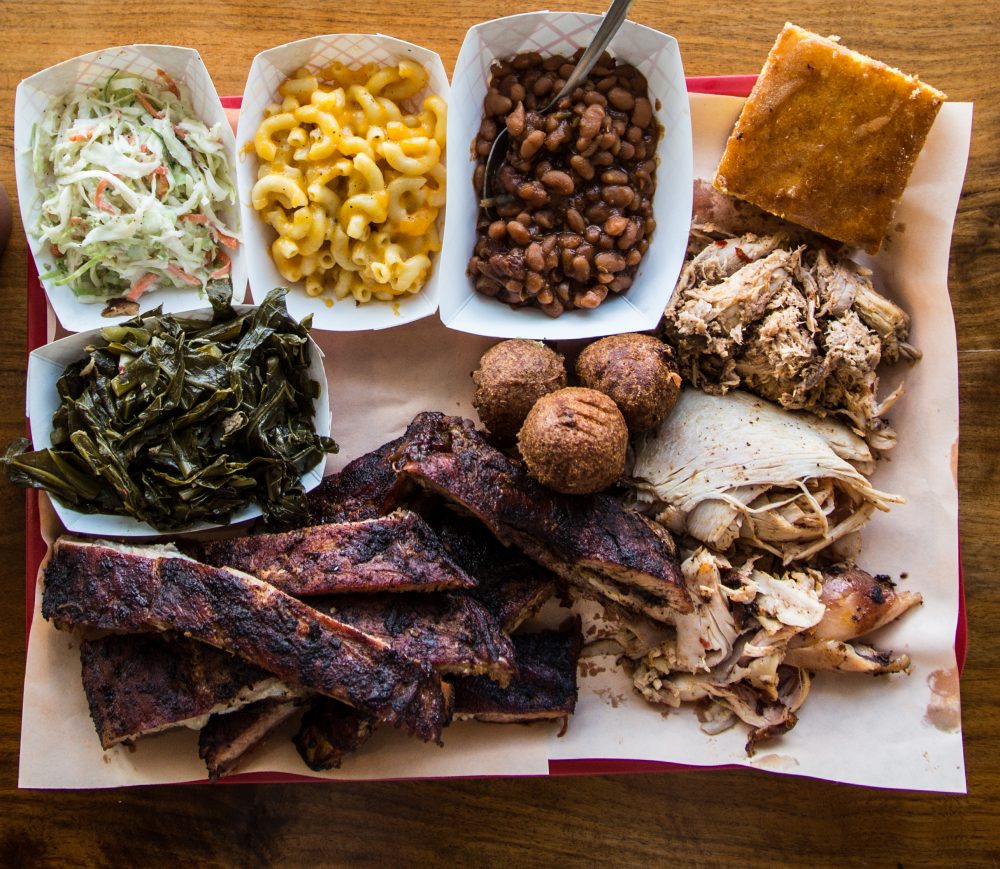 Staring in the 1730s and continuing into the 1750s, German settlers were invited, and sometimes even paid, to move to the British colony of South Carolina. Their hardworking, family-farm agricultural ethos was in high demand.
Whole-hog barbecue still reigned, but smaller cuts, like shoulders, became a popular and faster alternative to slow-cooking the entire pig.
The foundations of Carolina Gold barbecue began here. With German immigrants came German mustard, a staple in their diets. It didn't take long for settlers to add local flavors such as cider vinegar, black pepper, brown sugar, and other spices to the yellow sauce. The result was quite literally the gold standard for barbecue sauce.
Some of the best Carolina Gold sauces available still have German roots. Names like Bessinger, Shealy, Hite, Sweatman, Sikes, Price, and others are synonymous with South Carolina barbecue.
Related: Kansas City BBQ: 'The Sauce' Is King
Best South Carolina BBQ Joints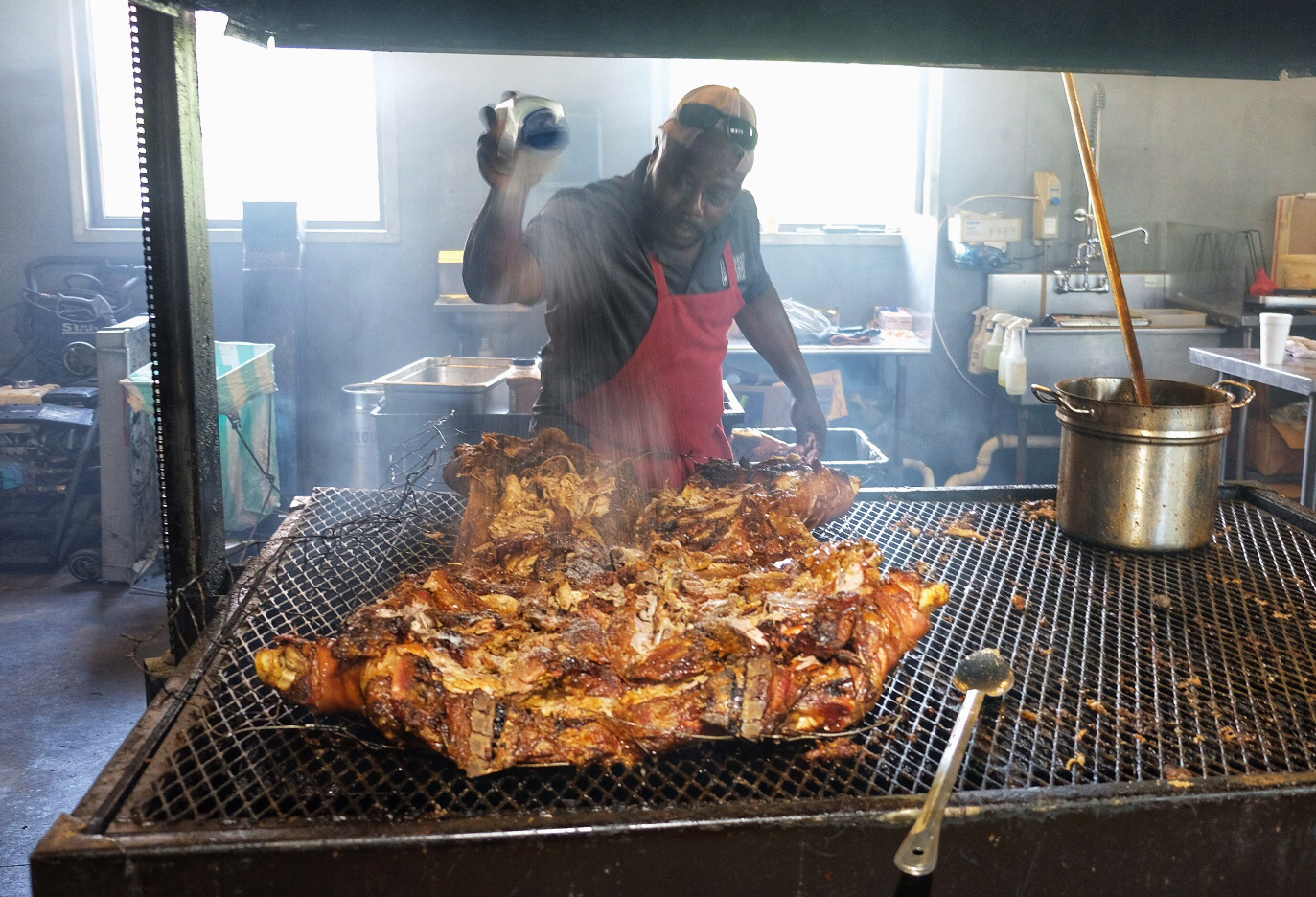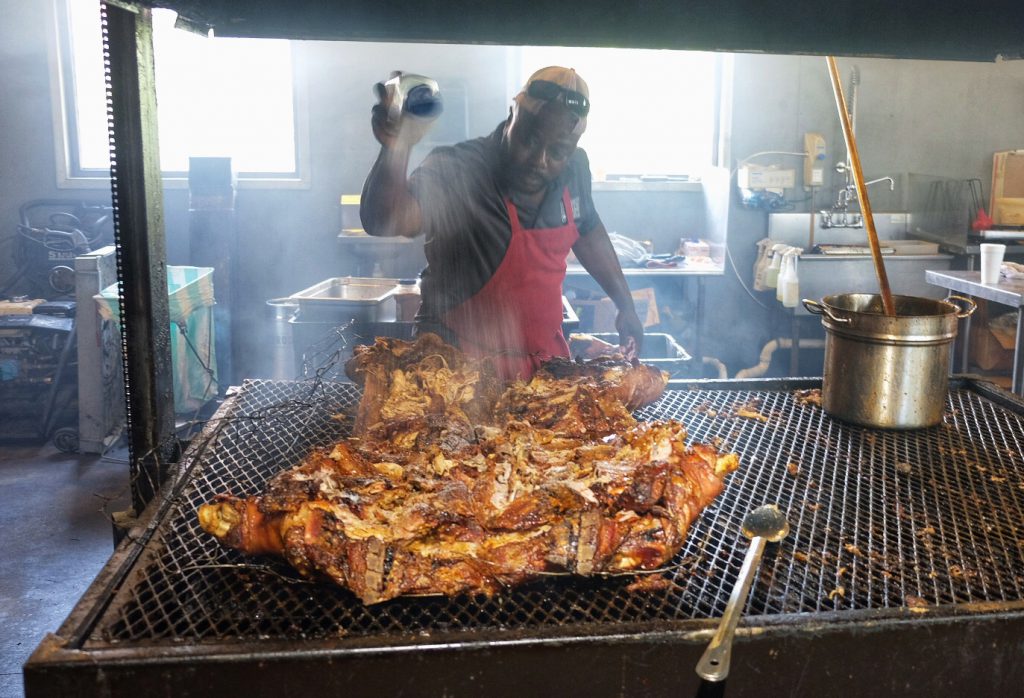 Rodney Scott's BBQ
Rodney Scott is a James Beard Award-winning pitmaster. Netflix featured him in its series, Chef's Table. Part of his acclaim comes from the fact that his barbecue is a super-traditional whole hog cooked over coals — something he's done since he was 11 years old. But the ends most definitely justify the OG means. There's no shortcut to the genuine-article barbecue flavor that Scott achieves.
Hite's BBQ
The story goes that David Hite has never seen a high school football game in the pigskin hotbed that is central South Carolina. He's too busy slow-cooking whole hogs the old-fashioned way for the throngs of fans that rush his place for post-game grub. It's only open on the weekends — that means the joint starts slinging food on Friday morning and doesn't stop till the barbecue's gone.
Henry's Smokehouse
How can anyone resist barbecue that claims to be "the leanest butt in town?" Henry's cooks its pork butts for 12 hours, its ribs for over 8 hours, and serves all this goodness with their own tomato-based mild BBQ sauce or mustard-based spicy sauce. Now you have the option of eating at the restaurant or chasing down their new food truck, the "Hog Hauler," like it's the ice cream man and you're 10.
Bobby's BBQ
Smoked from 8 to 14 hours over 100% oak wood, barbecue at Bobby's is no joke. After owner Tay Nelson lost his father, the pitmaster adopted his dad's seasoning recipe and added some of his own mojo. While his style leans toward that of Central Texas, Nelson is known for killer brisket, pork, ribs, sausage, and turkey.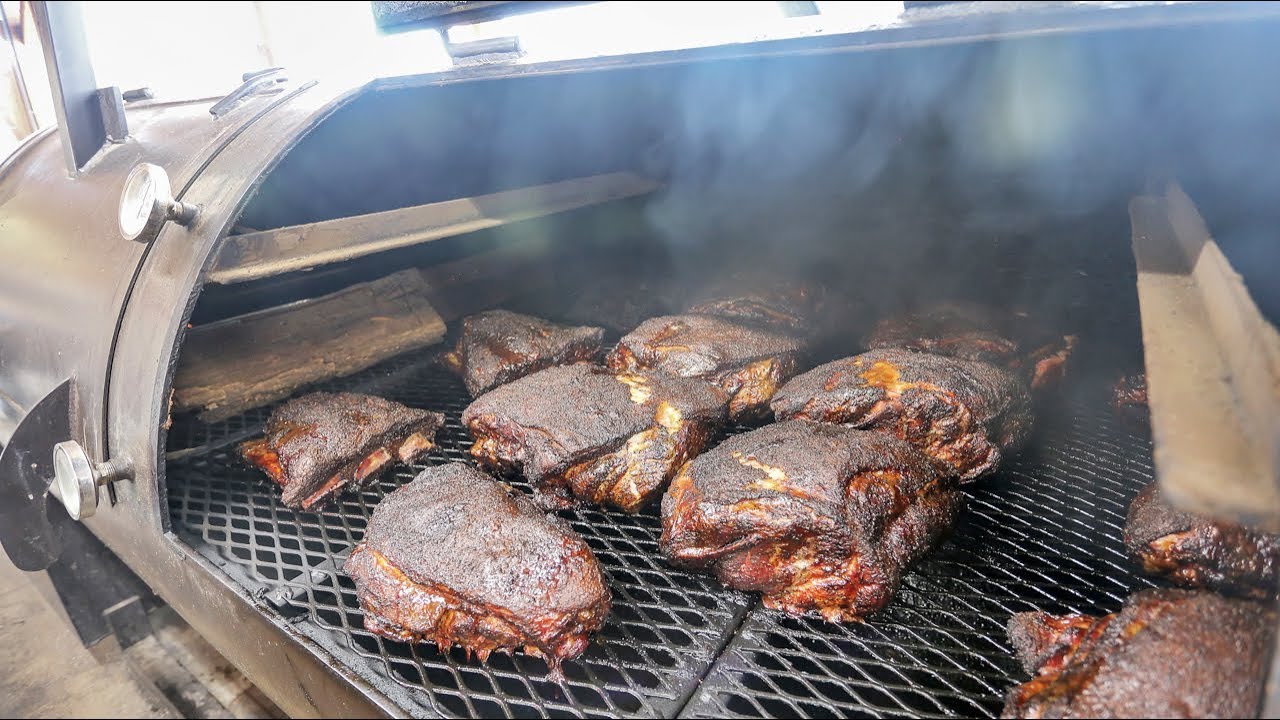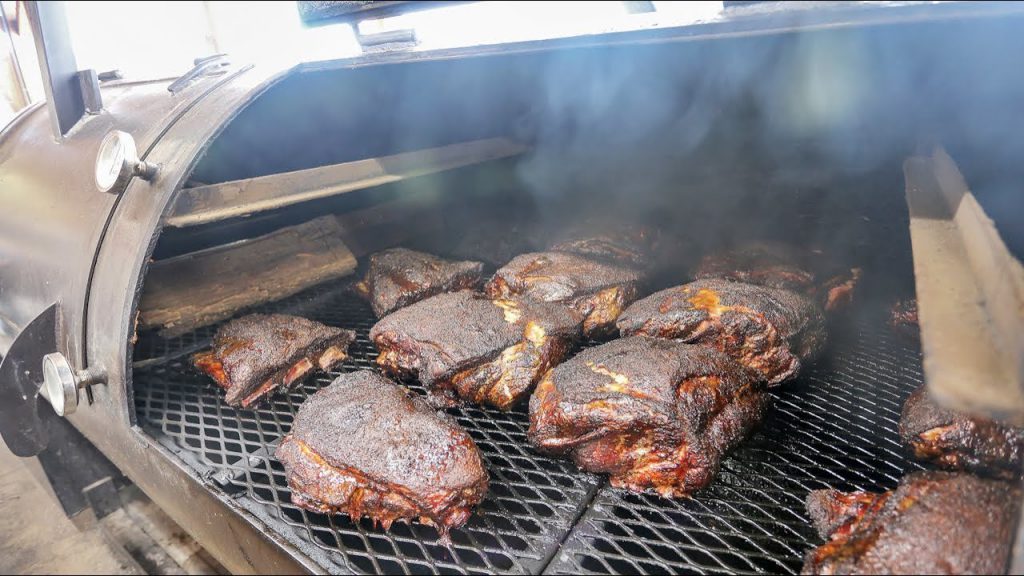 Midway BBQ
Of the 50 Union County hash houses that existed in the 1940s, Midway is the last one standing. A combination butcher shop/meat market/restaurant, Midway is still the preeminent hash house in SC, but the menu also includes chicken stew and pulled pork.
Smokin' Pig
Picked by Kirk Herbstreit of ESPN's GameDay as his favorite barbecue in South Carolina and endorsed by the South Carolina Barbecue Association as one of the top 100 in the state, Smokin' Pig earns accolades with its fall-off-the-bone tender ribs, brisket, pork, and chicken.
Thin-Que-Line
With a former law enforcement officer as its owner/pitmaster, Thin-Que-Line is proud of its "Serving those who serve us" tagline, offering a 15% discount to law enforcement, fire, and EMS personnel, and teachers. They have nightly plate specials of Calabash chicken, brisket, pork, ribs, and of course, Tuesday is taco night.
RELATED: Memphis BBQ: Dry Rub or Sauced You Can't Go Wrong
South Carolina BBQ Recipes
Pee Dee-Style
Original South Carolina barbecue sauce is essentially vinegar and pepper, but almost every recipe you'll find has the following five ingredients as its base.
Ingredients
Apple cider vinegar
Red pepper flakes
Ground black pepper
Salt
Dark brown sugar or molasses
Directions
Bring the vinegar, red pepper flakes, pepper, and salt to a boil. Add more pepper or hot sauce for kick, or ketchup, brown sugar, or molasses for a bit more sweetness. Simmer for 30 minutes before mopping.
South Carolina Gold-Style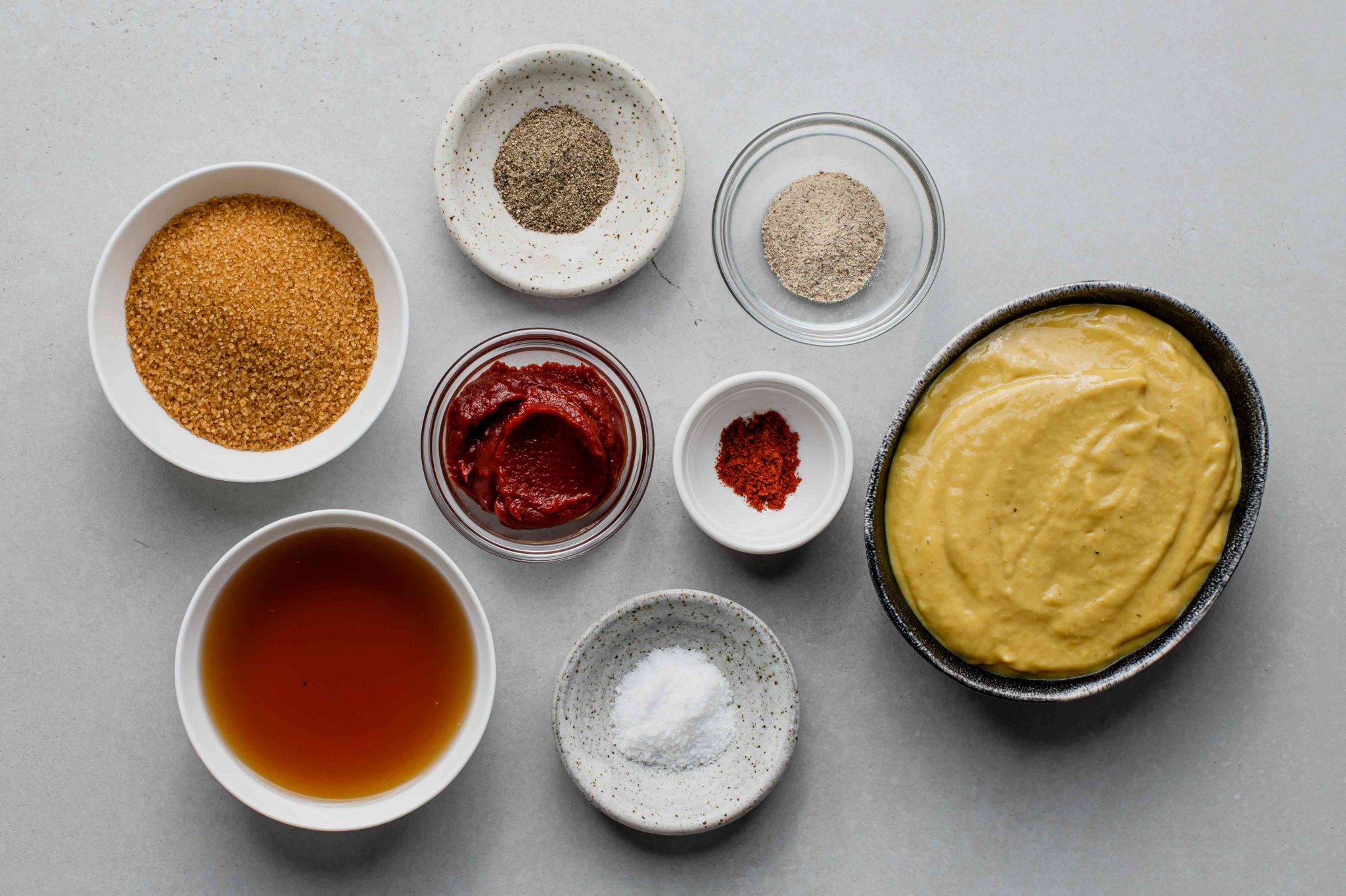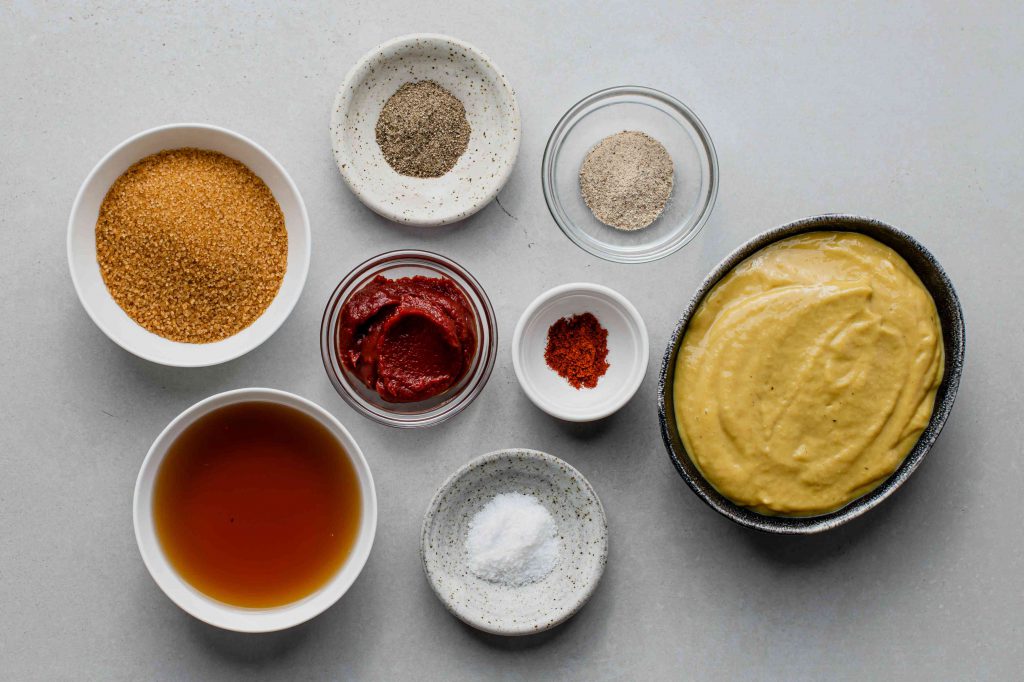 Two classic South Carolina BBQ recipes:
The sweet and savory taste of Carolina Gold sauce is so good that you almost don't want to mess with it. But if you're feeling adventurous, here are the main ingredients to get you started working up your own version:
Ingredients
Yellow mustard
Honey
Light brown sugar
Apple cider vinegar
Ground black pepper
Worcestershire sauce
Directions
Vary the amount of brown sugar for sweetness and add some cayenne pepper or Worcestershire sauce for a tangier, more savory flavor. Bring all the ingredients to a boil and then simmer and stir for 5 minutes. Let the sauce cool and then pour it on.
Read Next: Texas BBQ: Big, Like Everything Else in the Lone Star State