Sometimes, it's a large charitable gesture of kindness that forever changes the course of a life — or many lives. Other times, it's a single small act of compassion that burns the brightest.
For the leadership behind Black Rifle Coffee Company's philanthropic arm — the BRCC Fund — both are vital facets of their mission to support their brothers and sisters in the veteran, military, and first responder communities.
There has been an explosion in the number of veteran support organizations over the last 20 years — all focused on giving back to the men and women affected by war. It has been significant and necessary.
Since 9/11, 3.5 million Americans have served in the Global War on Terror (GWOT). According to a study at Brown University, more than 1.8 million service members in the US are currently disabled from that war and wars fought before 9/11.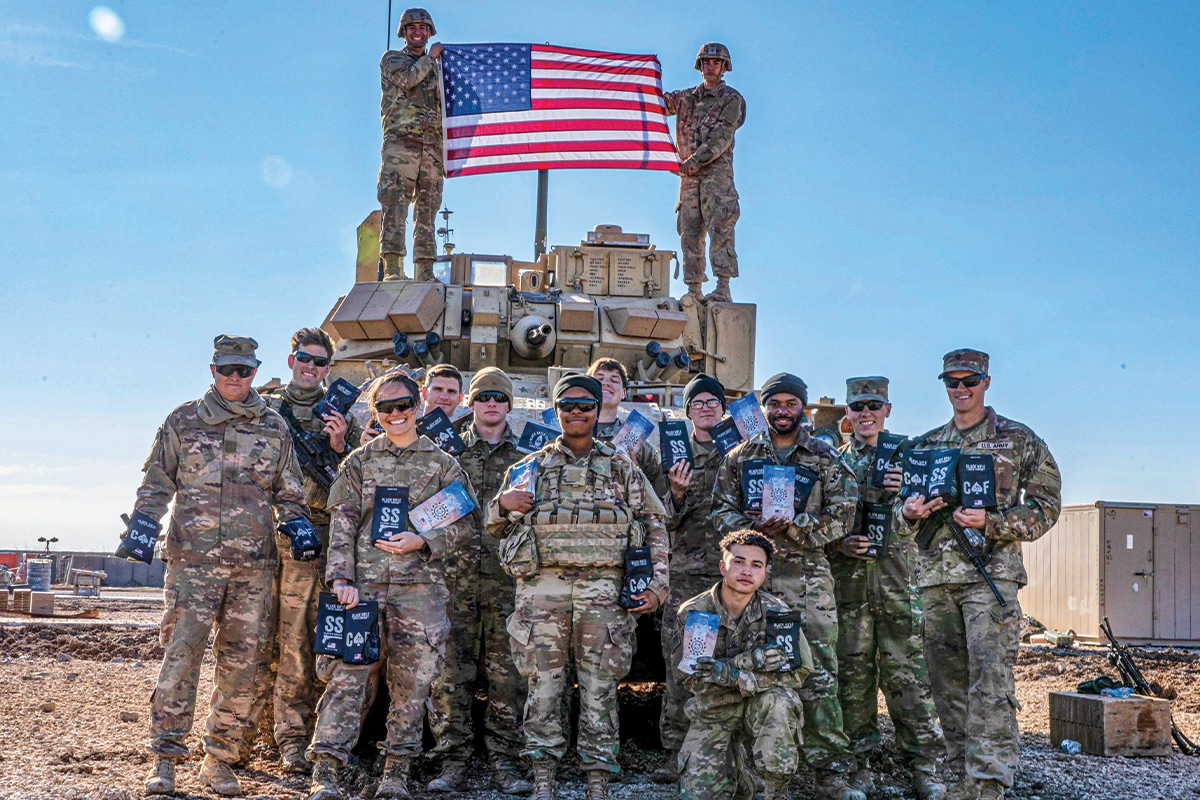 Of that number, more than half of those classified as severely disabled are from the GWOT, with many more suffering from physical and emotional scars that don't receive a disability rating.
Then, of course, there are the families of those who lost a loved one or have welcomed home a loved one who has been forever changed by the war — as well as thousands of law enforcement officers and first responders who are part of the post-9/11 community.
As part of the company's priority to support those who have served our country, Black Rifle Coffee Company established the BRCC Fund to codify its commitment to giving back to "veterans, first responders, and their families while helping conserve the great American outdoors."
---
Early Motivation to Give Back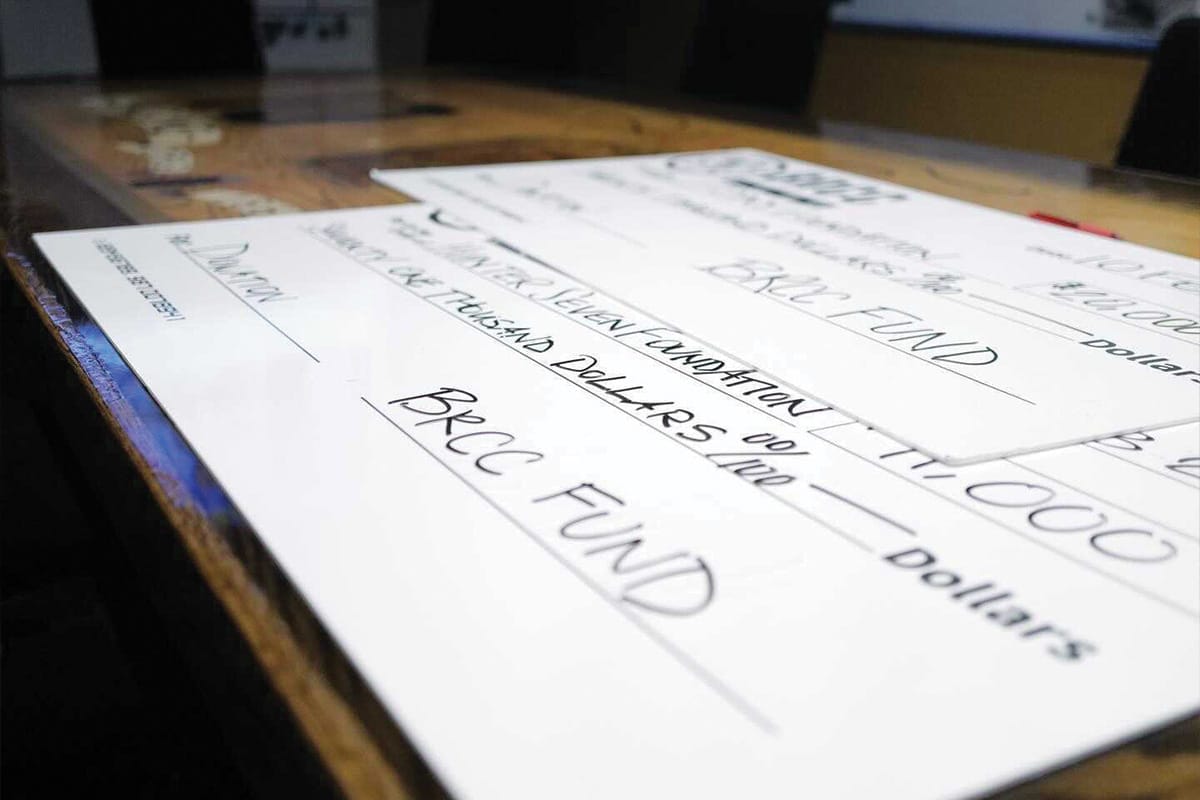 The Fund was officially founded in 2021. Logan Stark, VP of branding for Black Rifle Coffee Coffee Company, said the early efforts of the BRCC Fund focused on veteran entrepreneurs.
"We started [the BRCC Fund] to increase our capabilities to give back to the veteran community, to promote entrepreneurship, and veteran founded and operated small businesses," Stark said. "So that, outside of giving to other nonprofits, we're also giving to businesses that could use some type of assistance in order to take their businesses to the next step."
Jay Fain, executive director of the BRCC Fund, said that the organization also helped bridge the gaps between veterans, first responders, and their families and helped them get the support they needed but weren't receiving.
"The Fund was a means to help people and veteran businesses and families struggling from COVID lockdowns. To help these people and communities come back," Fain said. "But it was also a way to help out people and their families that had been truly affected by the war. But there really wasn't a streamlined philanthropic arm in place."
Once the mechanisms were in place, the Fund's first big commitment came with the formation of the Community Grants Program. Under the program, Fain said the Fund committed to donating $5,000 a week to veteran businesses, families, veteran support initiatives, community outreach, and even conservation efforts. Of course, the organization's support also extends to law enforcement officers and first responders.
As would be expected, Fain said the need has been tremendous. In a little more than a year, the Fund has donated over $300,000.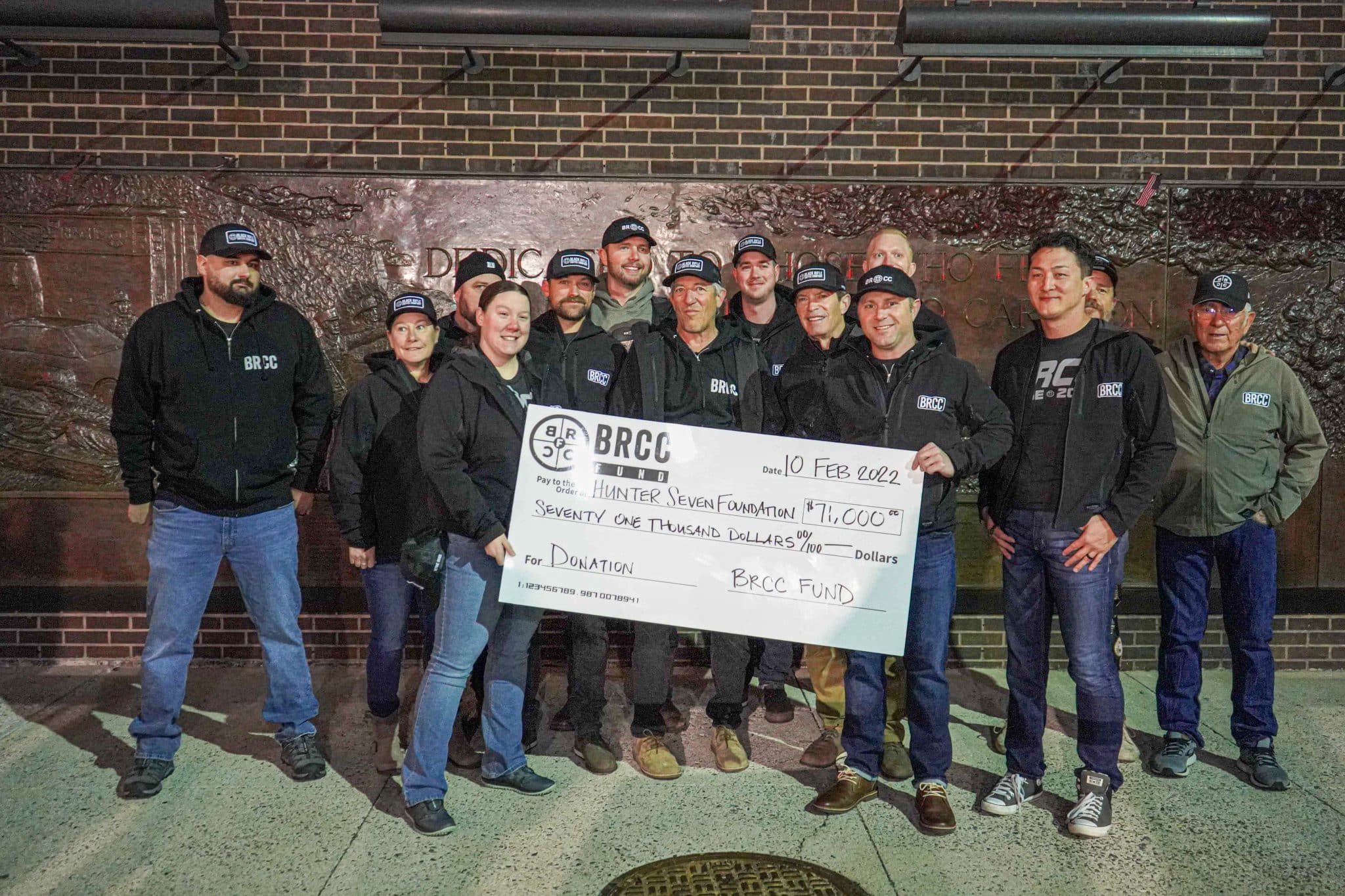 "People go to the Fund's website and make a request for support through there," he said. "There's a little application process to determine the need and if they're a veteran, military, law enforcement, first responder, individual, business, or family member."
"We try to do the best we can with the requests that come in," he said. "They come in daily. We do our due diligence by looking them up, giving them a call, or visiting them. The investigative work that goes into each request can be long. We have to be very careful with that stuff because some people fake the funk."
But when things check out, the difference the BRCC Fund can make in people's lives can be profound — as was the case for the widow of one Marine veteran and her children in particular.
"Her husband had beaten cancer, but it came back again, and he died," Fain recalled. "He was a Marine and also a firefighter, and he left her behind with her three kids. She had been going back and forth to the hospital, you know, juggling her kids at the same time, and she was just struggling financially."
"She wasn't getting any money for anything at that point other than just what they had, and she was struggling to feed the kids and put gas in her car," he said. "Since it was during the Thanksgiving and Christmas timeframe, we helped her out with her gas and food, so she had enough money in her bank account over the holidays."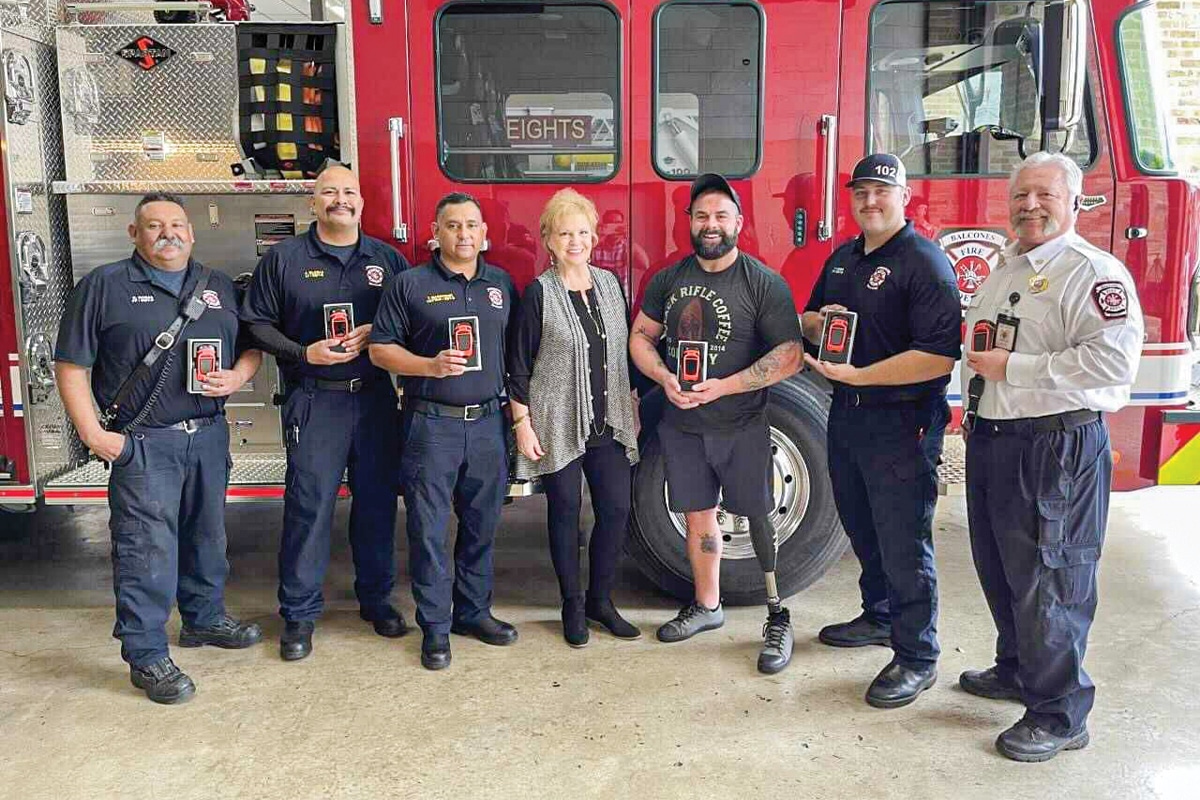 Above and Well Beyond
Even with an annual baseline commitment of $260,000 through the Community Grants Program, the BRCC Fund leans into the immense need even more by supporting organizations that are doing the yeoman's work in advocating for mental health services, government accountability, new therapies, and stronger support networks.
Groups like Boot Campaign, Warrior's Heart, Grace After Fire, the Gold Star Summer Camp at Echo Hill Ranch, and HunterSeven Foundation (H7F) are just a few great examples of many.
For H7F, the BRCC Fund made a $71,000 donation to the nonprofit in February.
Chelsey Simoni is the co-founder and executive director of H7F; she's also a registered nurse with a master's in nursing science. She told Free Range American that because of her organization's experience, it's in an ideal position to help veterans.
"We're pretty unique in the sense that we're veterans, but we're also healthcare providers," she said. "So we see things a little bit differently. Not only are we exposed to a lot of the things that we help treat, but we've also been in the hospitals and in the medical field where we actually see these veterans and these patients firsthand."
She said that BRRC Fund support came with an important ask.
"Jay [Fain] said, 'I would love to help people that need the help immediately. But there are plenty of nonprofits that do that. How can BRCC Fund make a difference long term? How can we save veteran lives 20 years from now? Whether it's through suicide prevention, or cancer prevention, or early identification,'" Simoni said. "So I was like, 'Okay, too easy. That was our goal.'"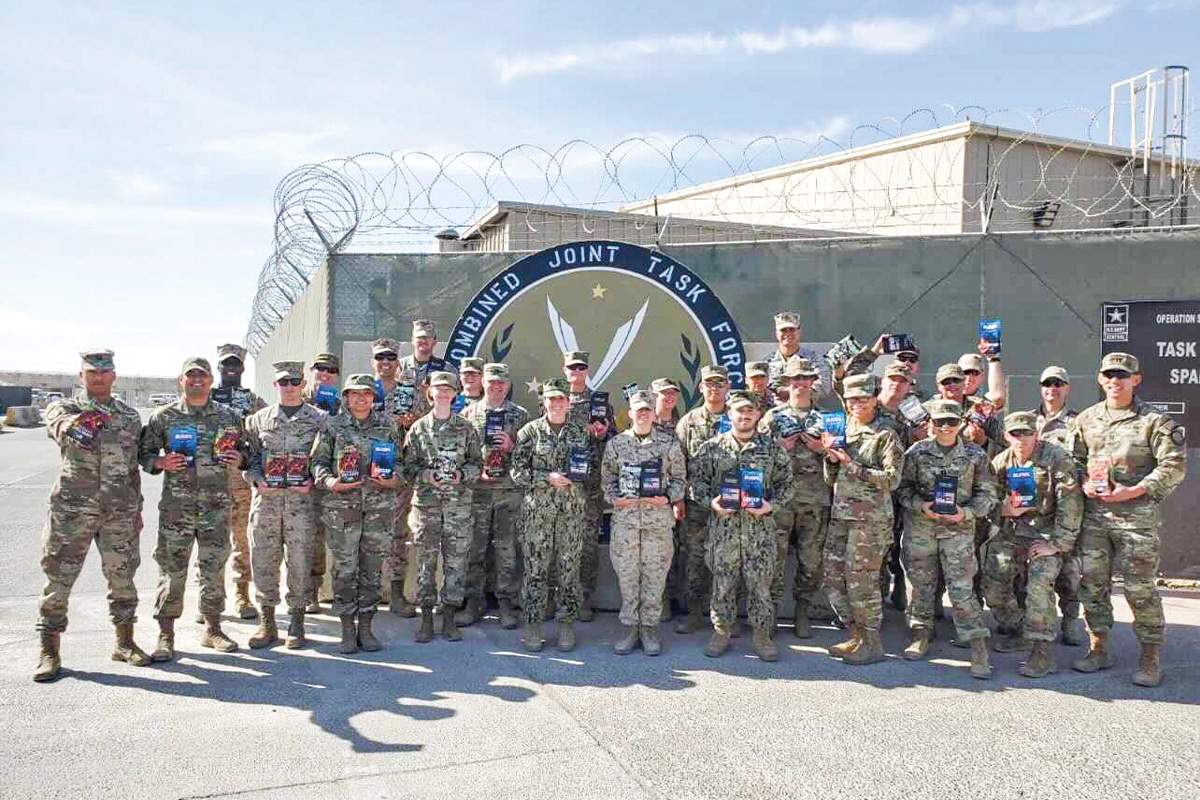 The team regrouped to pinpoint the most important and daunting issue in the veteran healthcare community.
Simoni says more than 500,000 post-9/11 service members have been diagnosed with cancer while serving on active duty. Another 279,652 died from an "ill-defined unknown cause of medical mortality." Her organization's direction was immediately obvious.
"We identified that the biggest problem is you don't screen for certain cancers before the age of 50," she said. "You don't screen for breast cancer, or colon cancer, prostate cancer, all these rare cancers; you don't usually screen for them. We have so many young, otherwise healthy service members dying at such a young age."
And that's where the BRCC Fund's donation was allocated.
"The $71,000 funded three research studies, which are intended to identify civilian provider knowledge, healthcare knowledge, and the gaps and misinformation that civilian providers assume veterans have," Simoni stressed.
"This is where we start to build off and create that systemic change in the actual healthcare field — in the actual provider/veteran relationships," she said. "This time next year, we're going to be seeing a lot of different things implemented based off this one research study."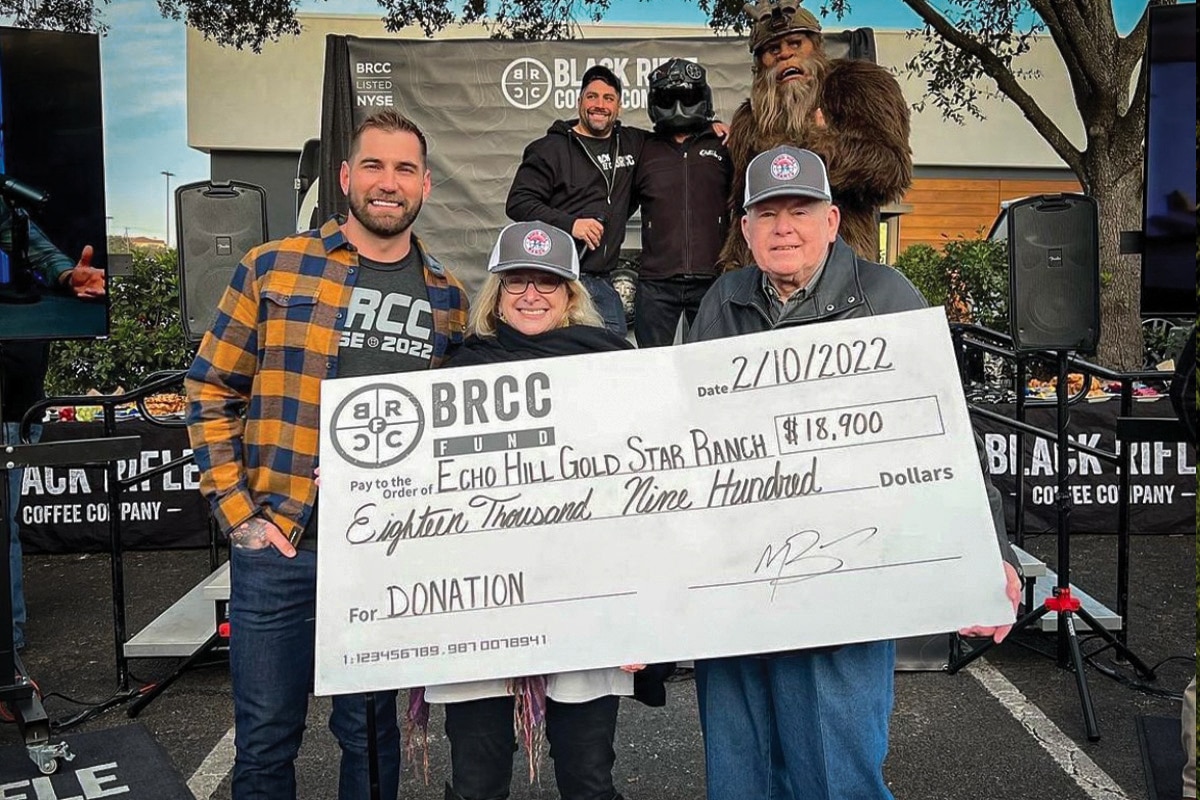 The Fund and the Future
As with any new charitable giving organization, it takes time to iron out the kinks and start firing on all cylinders. Fortunately, with the firepower of Black Rifle Coffee behind them to clear the way, Stark is excited about the future.
"Really, it's just getting going," Stark said. "The opportunity to get the community collectively rallied around a give-back — just that as a potential for what we can do outside of the funds that have already gone out is something that will continue to pay dividends for decades to come."
Fain said that the sky's the limit from here.
"The goal this year is to stick with our $5K a week pledge, of course," Fain said. "We're also going to be streamlining the programs and procedures we have. Then we'll be ready to take on bigger goals and do bigger things to bring more awareness to the work of the initiatives we support."
---
READ NEXT – Hunter, Frogman, Sniper, Spy: Retired SEAL Terry Houin is Just Getting Started