Among apex predators, there's a fairly clear hierarchy. In Alaska, brown bears sit at the top of that wild social structure — above even humans. But for Dan Bigley, a seasoned outdoorsman, guide, and adventurer, enduring a brutal bear mauling brought out an immense mental and physical will that even the largest predator on the planet could not defeat.
A new documentary from Fieldcraft Survival, aptly titled "I Survived Being Mauled by a Bear," tells Bigley's harrowing story in his own words.
Unbelievably, surviving the mauling and the extreme injuries it dealt him — which he thoroughly describes in grisly detail — is only half of the remarkable story of how this outdoorsman rebuilt a life that he almost lost. It's a true survival story about reentering the world after a completely life-altering attack that should, by rights, have killed him. As Bigley says, he did it, in part, by making a decision to live without regret.
---
The Fateful Day
Bigley and his friend John had spent a blue-bird day fishing in July 2003 and were headed back to a trailhead at the confluence of the Russian and Kenai Rivers, which is 110 miles south of Anchorage and 40 miles east of Soldotna.
On the hike out, they suddenly encountered an enraged sow on the trail. The two men slowly backed away and took a different route to their truck. Believing they'd averted disaster, they began to relax until they saw the bushes in front of them shaking. They had inadvertently walked right toward the sow's two cubs in the bushes, and the mama bear had followed them. Now, they were in the absolute worst spot of all: between an already angry sow and her cubs.
John was able to jump off the trail and into the brush, but the bear caught Bigley's legs as he attempted to do the same, and the mauling began. He went in and out of consciousness as the bear dragged him away and attacked him several times, but was awake when the animal bit down on his head and began to chew, crushing much of his skull with its powerful jaws. Through all of it, and the dozen or so hours of surgery that eventually followed, Bigley somehow managed to hold on to a dwindling thread of his instinct to survive.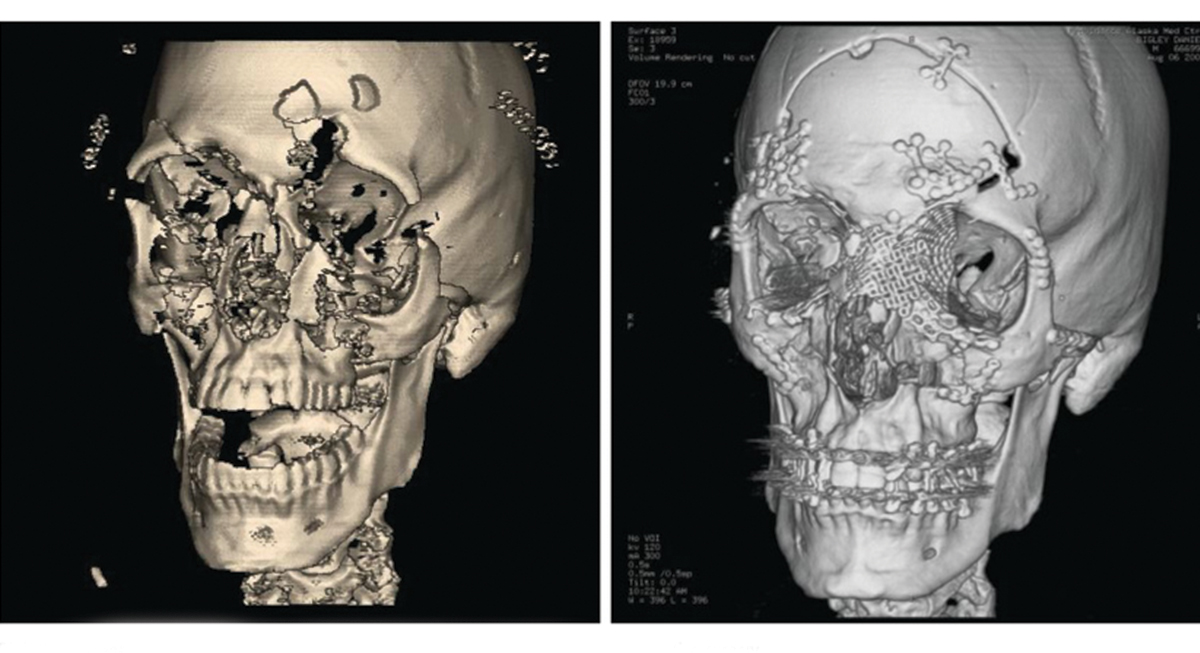 EMTs arrived on-site roughly two hours after the attack. The emergency room intake report for Bigley said: "Patient arrived at the ER in a condition incompatible with life."
"I knew right away that I was going to fight for life," he says in the doc. "I don't know if I can survive, but if I do, I have no idea what kind of shape I'm going to be in, what kind of challenges there will be, or pain to endure."
"I realized right then and there, the worst possible outcome would be the possibility that I would look back at some point in my future and regret that choice to live," he adds. "I basically made a deal with myself that I would never allow myself to ever look back and question that decision. From that point forward, my life was going to be about one small step forward at a time."
And even though the attack left him permanently blind and his injuries required a long and arduous recovery, that's exactly how he moved forward. 
---
Learning to Live and Love After the Bear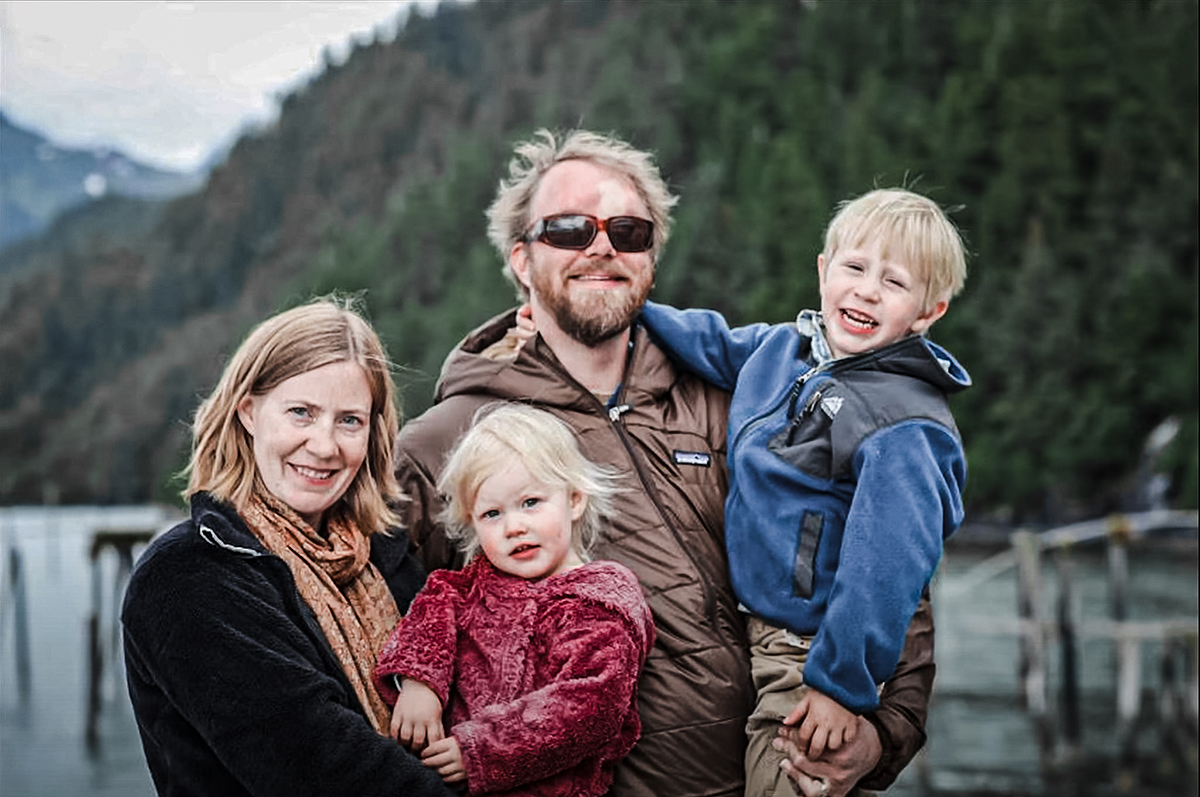 "The reality of our experience as human beings is that, no matter what your story, we will all have moments in life that will bring us to our knees […] That was my fight to fight," he says.
Fittingly, Bigley wound up marrying the woman who he had just started dating before the incident and his life continues on its upward trajectory. Right after the attack and learning he was blind at 25, he says he thought he'd have to forget aspirations of getting married and having a family and simple pleasures like fishing, but says meeting a fellow outdoorsman who survived similar injuries from a bear attack changed all that for him and recalibrated the expectations of his life ahead.
"To me, the biggest accomplishment is that I've got two kids now, they're awesome kids," he said. "And in my life, I've learned that the more I engage, whether it's the big things […] or it's the little things like going fishing and camping with my kids, or howling around the campfire with my friends, the more I engage with my life, the bigger my life gets."
Bigley eventually published his story in his book Beyond the Bear: How I Learned to Live and Love Again After Being Blinded by a Bear in 2013.
---
READ NEXT – 7 Bear Attacks so Far in 2022: Two Attacks Since Fatal Army Base Mauling