For most Americans, Alaska exists somewhere between high school geography lessons and Nat Geo documentaries. The scale of its breadth and pristine wildness and why it's called The Last Frontier is beyond the understanding of those born and raised in the Lower 48. It's also why places like Bristol Bay — home to the world's largest sockeye salmon fishery — are in danger of being permanently destroyed by things like open pit mining.
For the last 20 years, a seemingly endless battle between Canadian mining corporation Northern Dynasty and a host of environmental and indigenous organizations has been waged over the digging of Pebble Mine in the heart of Bristol Bay's salmon spawning grounds, and it has shown how easy it can be for bad actors to take advantage of a place that is so far off most Americans' radar.
A new Clean Water Act determination by the EPA could finally, and permanently, end the fight and grant protections to the region.
---
"No Pebble Mine!" – Cliff Notes Edition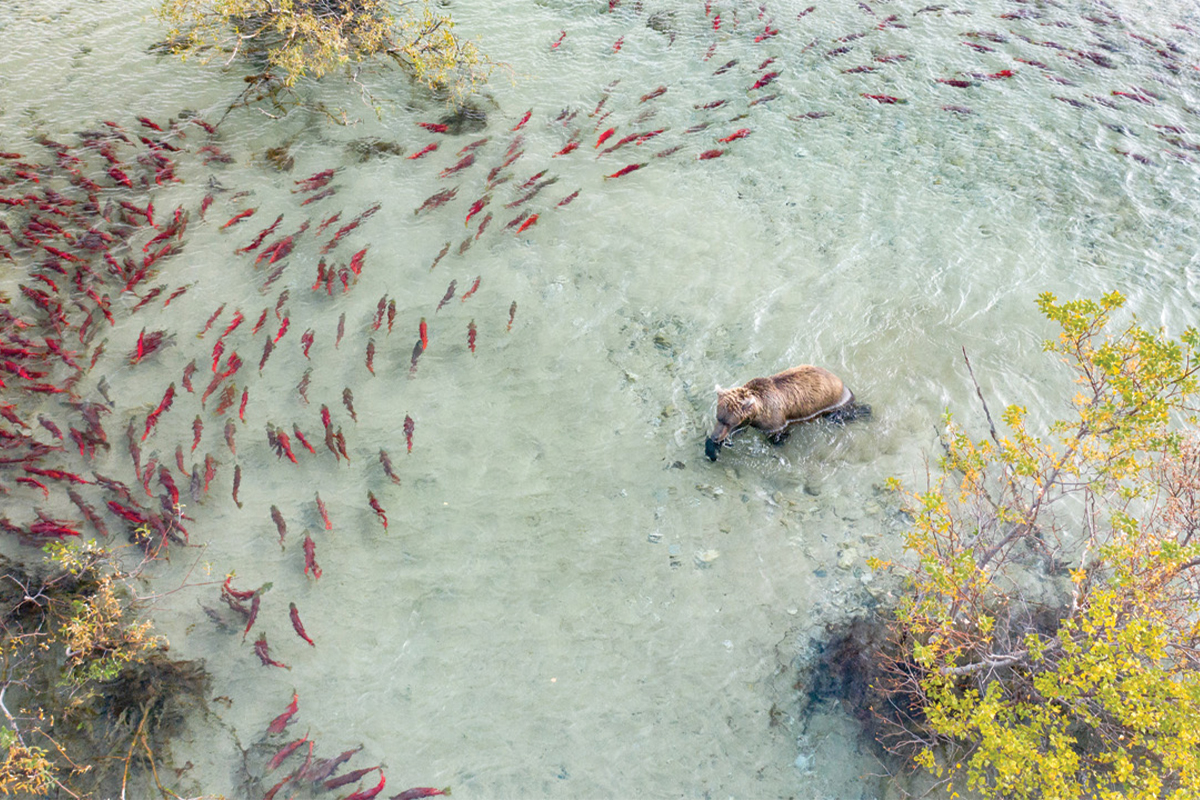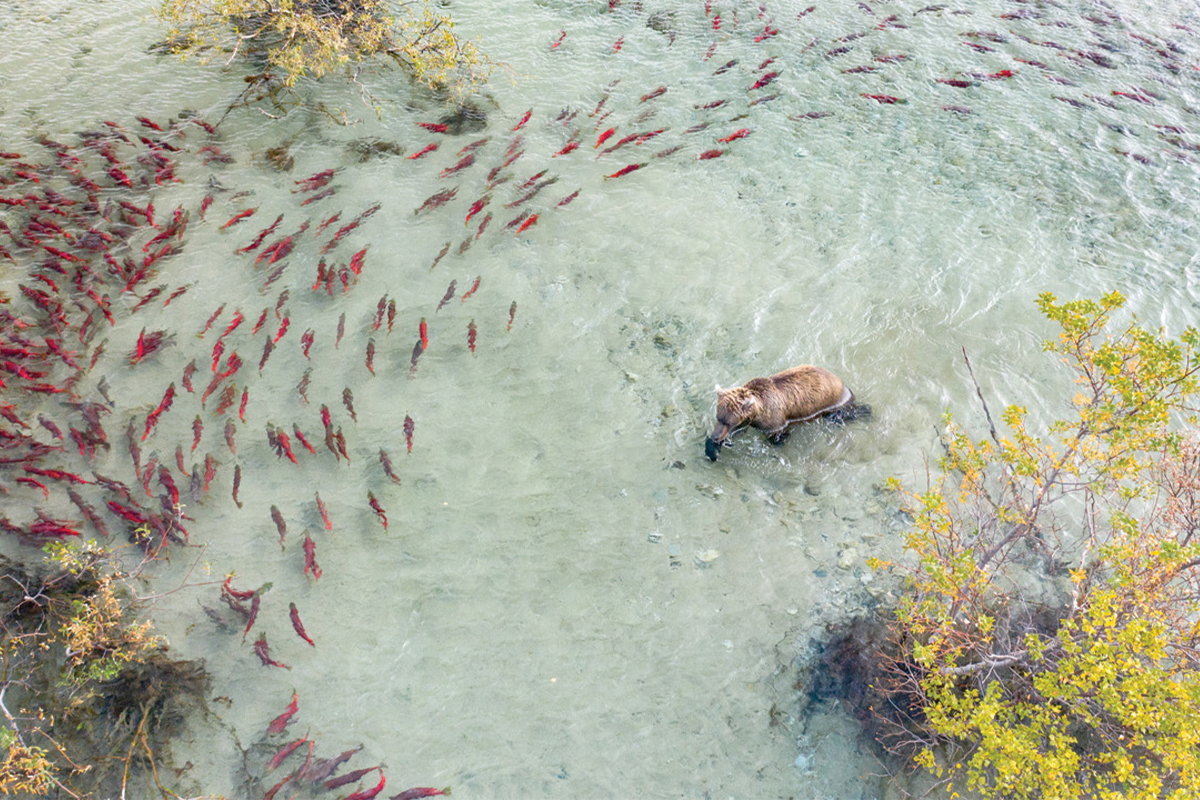 Bristol Bay is located in southwestern Alaska and is home to a $2.2 billion annual salmon fishery that employs more than 15,000 people and supplies 50% of the world's sockeye salmon.
Two decades ago, permits were filed to open the Pebble Mine, which would have been North America's largest open pit mining operation for gold, copper, and molybdenum. It would've produced an estimated 10.2 billion tons of toxic waste or more, potentially devastating the last great salmon runs on earth and ruining one of the world's premier sport fishing and tourism destinations.
After 20 years of back-and-forth and a shit-ton of politics, in September 2021, the US Army Corps of Engineers denied the permit and halted the opening of the Pebble Mine for good.
But, even with the permit denial (and the death-knell outing of two top mining company execs who were caught on undercover video bragging about their inside influence on state and federal level offices), the EPA stopped short of issuing permanent protections for the region. This left the door open for other mining interests in the area to improve on Pebble's mistakes.
Groups like the Wild Salmon Center, United Tribes of Bristol Bay, Trout Unlimited, Bristol Bay Defense Fund, and others have been on the front lines since the beginning, advocating for the people that rely on the fish for their livelihoods, and the fish that won't survive without the spawning habitat.
Scott Hed, the sporting outreach coordinator with Businesses for Bristol Bay, has been part of that long-tenured advocacy.
"The diverse coalition of subsistence, commercial, and sport fishers in Bristol Bay – backed by a legion of individuals, organizations, and businesses from across the country – has fought to protect Bristol Bay from the proposed Pebble Mine for nearly 20 years," Hed said. "We are finally approaching the end of the Clean Water Act process."
Doing the Right Thing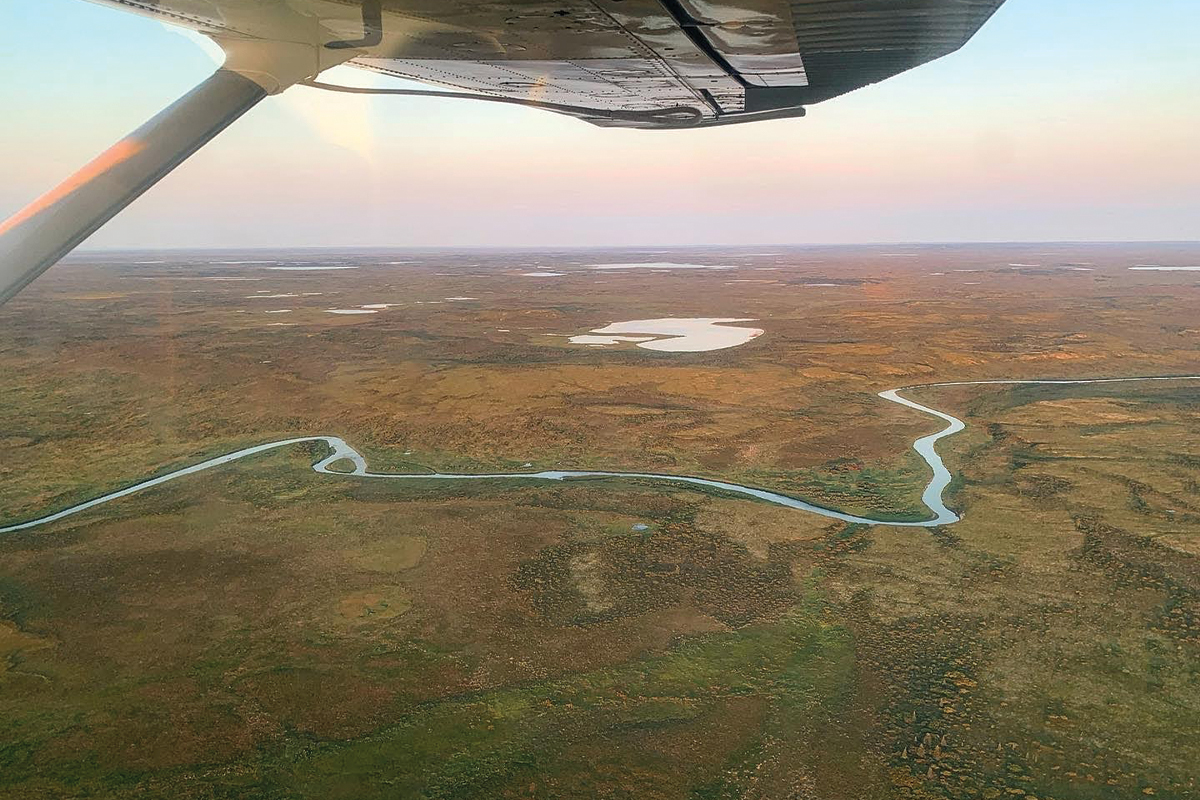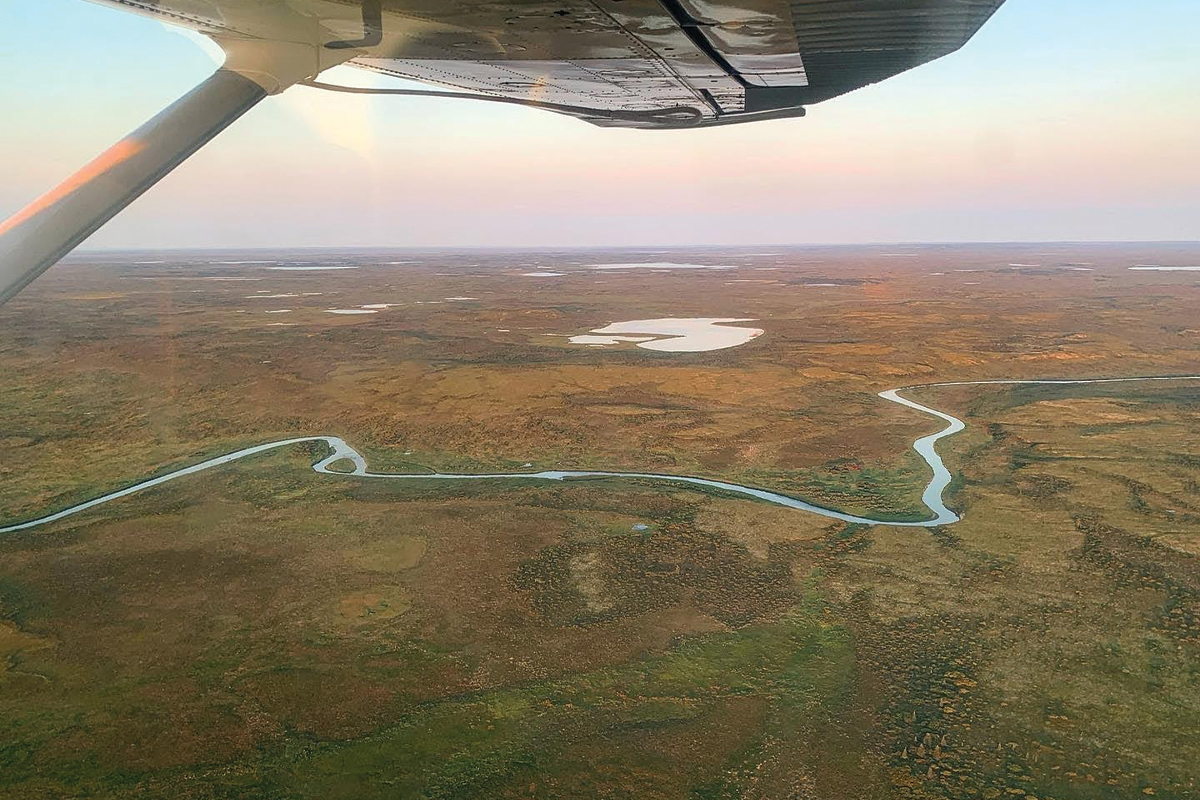 The EPA recently published a Clean Water Act Section 404(c) Proposed Determination to prohibit and restrict the use of certain waters in the Bristol Bay watershed (South Fork Koktuli River, North Fork Koktuli River, and Upper Talarik Creek watersheds) as disposal sites for the discharge of dredged or fill material associated with mining the Pebble Deposit.
EPA has opened their comment period until July 5 on these Clean Water Act protections for the headwaters of Bristol Bay.
Sam Snyder, Bristol Bay campaign manager for the Bristol Bay Defense Fund, told Free Range American that now is the time for the EPA to get these protections across the finish line.
"This fight has gone on too long," Snyder said. "EPAs proposal under Section 404(c) would prohibit Pebble as proposed in 2020 and establishes protections for Bristol Bay watershed's rivers, streams, and wetlands that support the world's largest sockeye salmon fishery and a subsistence-based way of life that has sustained Alaska Native communities for millennia. Now is the time to finish this job."
In a release, EPA Administrator Michael S. Regan said that Bristol Bay is a "shining example" of the value of our nation's waters.
"EPA is committed to following the science, the law, and a transparent public process to determine what is needed to ensure that this irreplaceable and invaluable resource is protected for current and future generations," Regan said.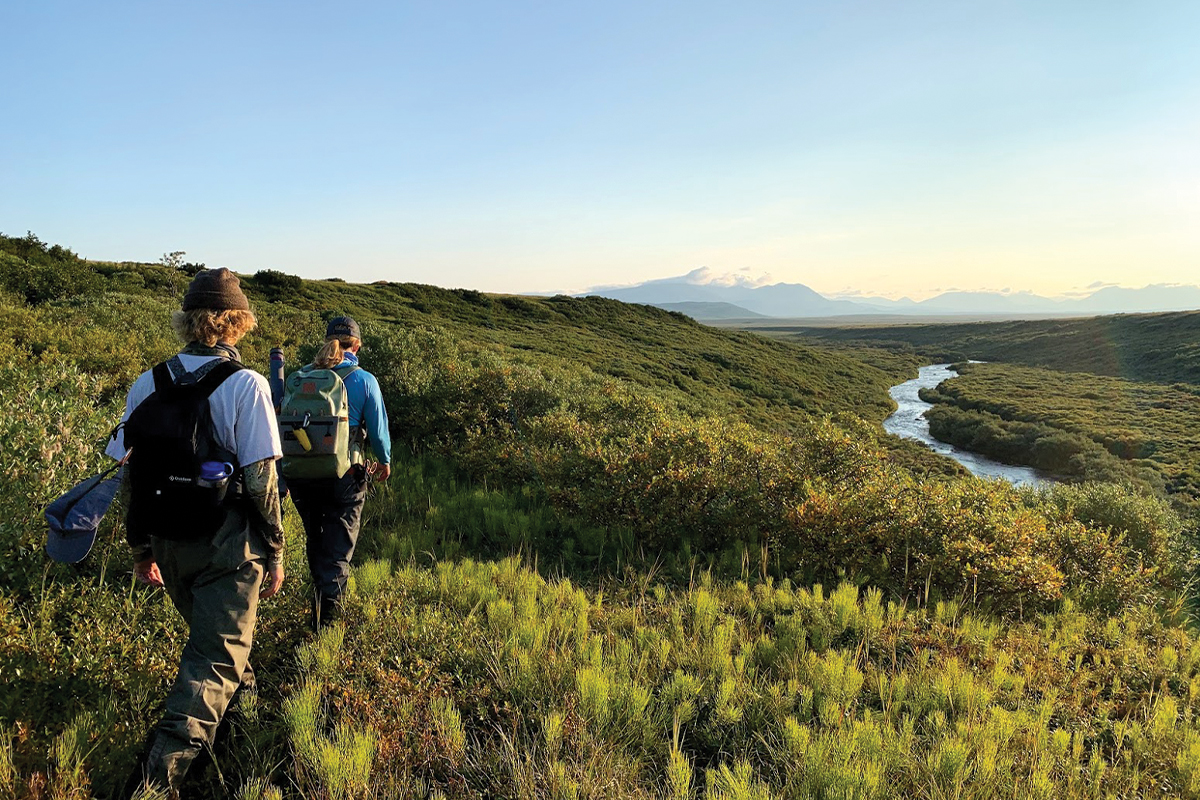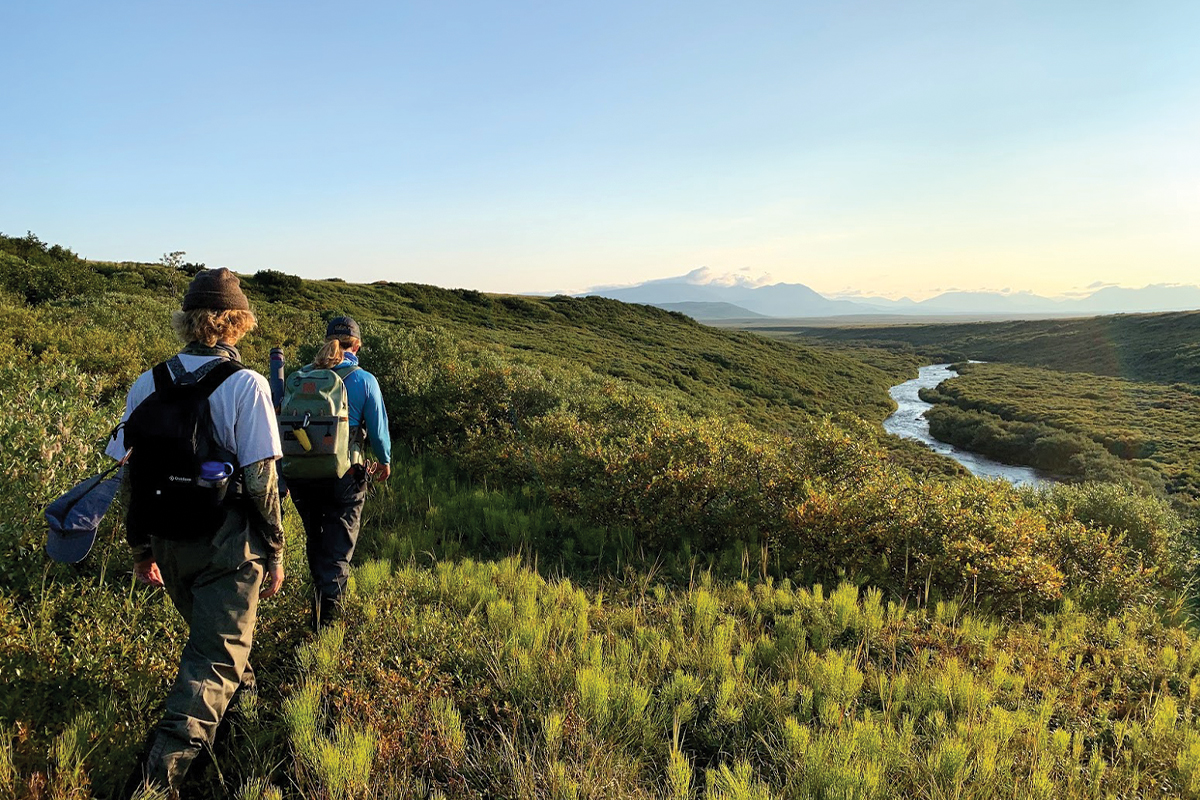 Regional Administrator for EPA Region 10, which covers the Pacific Northwest, Casey Sixkiller reinforced the imperative nature of the decision.
"Two decades of scientific study show us that mining the Pebble Deposit would cause permanent damage to an ecosystem that supports a renewable economic powerhouse and has sustained fishing cultures since time immemorial," he said. "Clearly, Bristol Bay and the thousands of people who rely on it deserve protection."
---
Next Steps
According to an EPA statement, EPA Region 10 will consider all public comments and decide whether to forward a recommended determination to EPA Headquarters regarding the use of certain waters in the Bristol Bay watershed as disposal sites for the discharge of dredged or fill material associated with mining the Pebble deposit.
If the determination heads to EPA Headquarters, the agency will review the recommended determination, public comments received on the Proposed Determination, and other available, relevant information, ultimately making a final determination affirming, modifying, or rescinding Region 10's recommended determination.
---
READ NEXT – Fatherhood, Sammy Hagar, and Salmon Fishing in Alaska