You may not have noticed, but a few days ago, a new law went into effect in New York state that, as far as anyone can tell, bans the sale and possession of any non-NFA short barrel shotgun, like the Mossberg 590 Shockwave, and any firearm classified by the ATF as an "other."
In the aftermath of the Supreme Court's groundbreaking decision in the NYSRPA v. Bruen case, states with laws on the books directly impacted by the decision, like New York, California, and New Jersey, have responded with a slew of new state-level gun laws. On the federal level, President Joe Biden recently signed an expansive package of gun laws that you can read about here. But this particular law was part of a 10-bill package signed by Gov. Kathy Hochul on June 6.
It amends and expands the definition of "firearm" as far as state law is concerned to include "other weapons that fire projectiles by way of explosive, or can be readily converted to do so." The law went into effect after 30 days on July 6. This likely affects a significant number of gun owners in the state, as the 590 Shockwave alone is wildly popular, as are similar firearms. American Rifleman named the Shockwave the most popular pump action shotgun of 2020.  
Specifically, as explained by the governor's office website, legislation S.9456/A.10504 expands the definition of a 'firearm' to include any weapon not defined in the Penal Law that is designed or may readily be converted to expel a projectile by action of an explosive. This is intended to capture firearms that have been modified to be shot from an arm brace, which are evading our current definitions of firearms and rifles."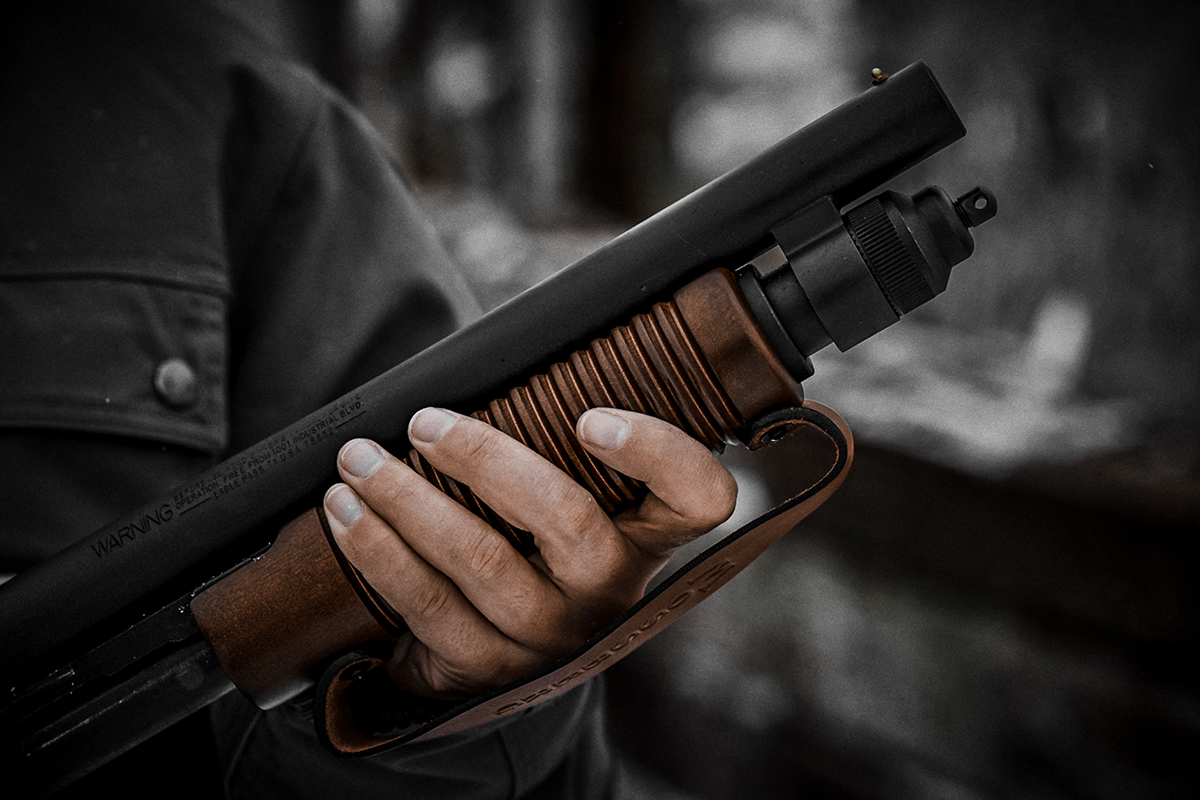 The governor's website also refers to this law as closing "the 'other gun' loophole by revising and widening the definition of a firearm." 
The pump-action Shockwave "other" and shotguns like it with a 14-15-inch barrel (the Remington TAC-14 pump action shotgun and the semi-auto Honcho from Charles Daly, for example) is, in reality, a short-barreled shotgun that would typically require a tax stamp and registration under the NFA. However, because the legal definition of a shotgun says it must have a stock to be considered a "shotgun," it was determined by the ATF (Bureau of Alcohol Tobacco Firearms and Explosives) that if the firearm never had a stock affixed to it and was produced by a gunmaker and sold with some kind of pistol grip only, it is not legally a shotgun under the National Firearms Act, and therefore doesn't have to abide by its minimum barrel length requirements.
Ever since the ATF handed down that ruling, gun owners have been able to purchase the Shockwave and similar firearms via the same process as purchasing a long gun, even in states with strict gun laws — until this New York law came along.  According to already established state laws, a shotgun must have a barrel of at least 18 inches. And now, if it's not a shotgun, pistol, or rifle, residents can't own it.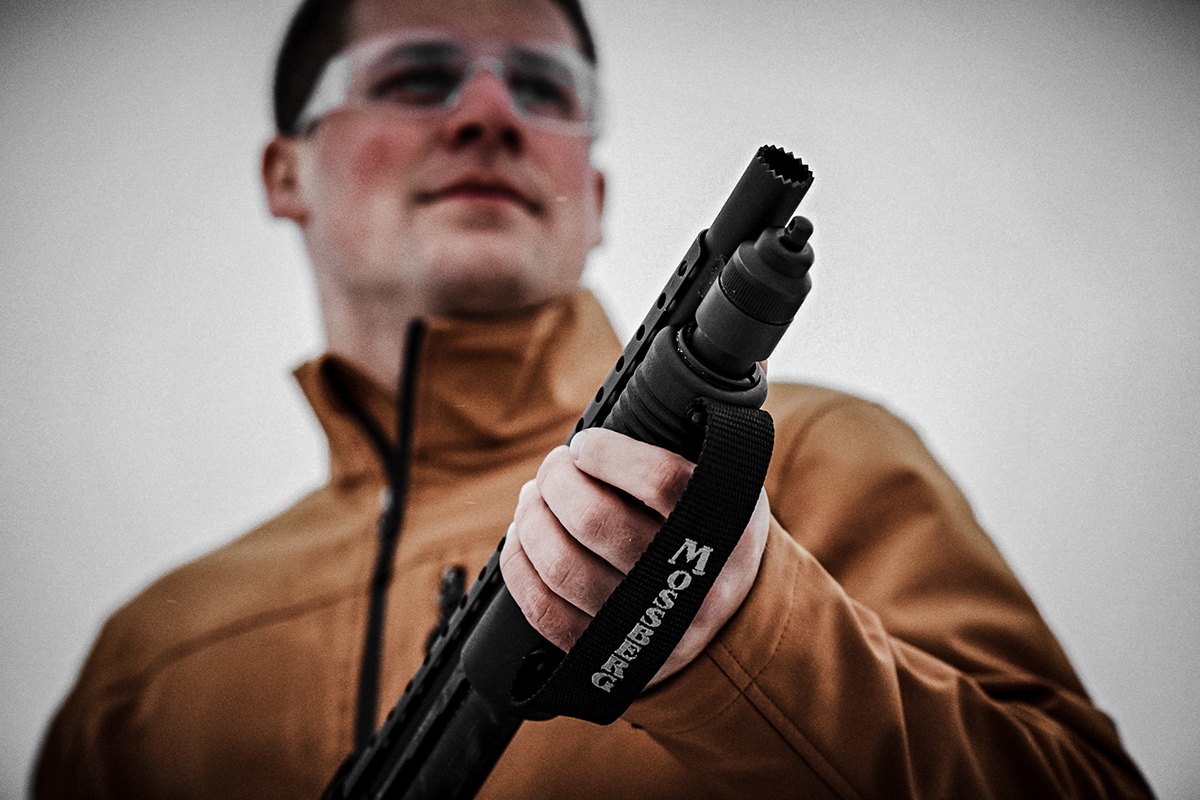 The underlying problem is that there has been little to no guidance as to what current owners of such firearms should be doing to stay on the right side of the new law.
The National Shooting Sports Foundation (NSSF), the trade organization for the firearms industry, says their interpretation of the new law indicates that any firearm not classified as a handgun or a long gun is now banned in New York, including "others." Since the Shockwave and similar guns are firearms but not a long gun or a handgun, it appears it is now straight-up banned, and New Yorkers cannot legally be in possession of them. 
"However, this bill is so poorly written that it's difficult to say," said Mark Oliva, managing director of public affairs for the NSSF. "We are advising our members in New York to retain a lawyer to gain their interpretation of the new law." 
"This is just one of the problems with these rushed gun control bills. They make criminals of law-abiding citizens overnight without clear instructions as to how gun owners are supposed to stay within the law," Oliva added.  
The 10-bill legislation package Hochul signed last month included a few more punches to the gut for law-abiding gun owners.
They also included a ban on the sale of all semi-automatic rifles to anyone under 21 by requiring a license to purchase said firearms. The purchase of body armor is also now prohibited in New York by anyone who is not engaged "in an eligible profession." The state's Reg Flag Laws were also strengthened by a law that expands the list of people who can file for Extreme Risk Protection Orders; it also requires law enforcement to file such orders under specific circumstances.
The package also makes threatening mass harm a crime, requires microstamping for new semi-automatic handguns (despite the fact that such technology does not exist and likely wouldn't work if it did), and eliminates the grandfathering of "large capacity feeding devices," aka standard-capacity magazines. New York has a 10-round magazine capacity limit. Any standard-capacity mags residents owned before the ban went into effect have been completely legal. Now, it would seem, anyone who still possesses those mags is breaking the law.
---
READ NEXT – Pro Tips: Why Everyday Carry Is About More Than Your EDC Pistol