Everyone should get a 10-gauge shotgun before they're gone. Well, not everyone. Let me qualify that a little bit.
The following people should grab a 10-gauge:
Waterfowl hunters should get one if they want to go after geese and swans at longer ranges with big steel shot. The larger shells simply have more room.
Folks who handload lead buckshot, BBs, and 2-shot for predators and whatever else they might want to shoot with big lead pellets and want to put the maximum number of big holes in things should get one.
Anyone who feels like turkey hunting would be a better workout if they carried an unnecessarily heavy gun should also grab one.
For the rest of us, and that's the majority of hunters and shooters, the 10-gauge elicits a shrug. It's still the king within its extremely small niche, but just barely. Outside of that niche, the 10 is a fading relic. Even I, who own a 10, have difficulty justifying the space it takes up in the gun safe.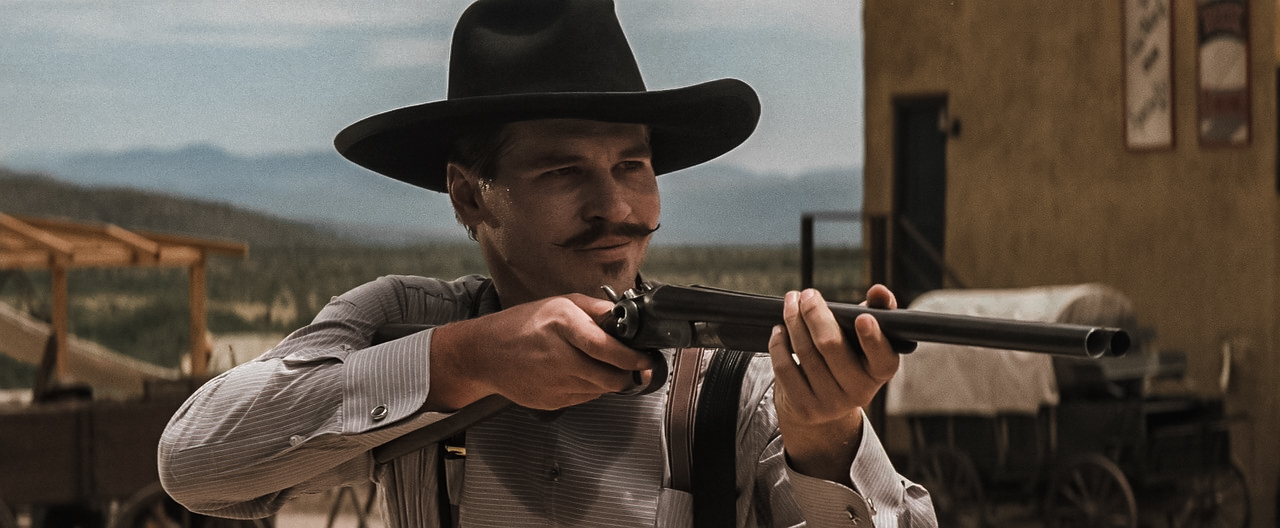 The Migratory Bird Treaty of 1916 was initially signed by the United States and Canada (Mexico and other nations signed on in later years). It limited shotguns to gauges no larger than 10 while also doing away with swivel guns, punt guns, and multibarrel battery guns. That left the 10-gauge as the largest legal gauge for waterfowl hunting in North America.
Many states limit other types of hunting to 10-gauge and smaller as well, so as a practical matter, it's the biggest shotgun you can get. That alone might be reason enough for some people to want one. The better reason to own one is that the larger bore of the 10 helps it pattern heavy loads of big pellets more efficiently.
Tens are massive guns; most weigh 9 1/2 to 12 pounds. They have a reputation as hard-kicking, which, in my experience with them, is ill-deserved, at least with steel shot. All that gun weight helps absorb recoil. My 10-gauge Browning pump didn't kick badly, and a heavy gas-operated semiauto like my Browning Gold 10 or the Remington Model SP 10 doesn't really kick at all. The sensation is closer to the feeling that God or a friendly giant is pushing you back with one finger.
My younger son was about 12 years old when I let him shoot an SP 10 filled with duck loads at back-40 clays. The targets didn't break as much as they disappeared, and John couldn't stop giggling. The gun didn't hurt him at all. Compare firing the 10 to firing a similar 3 1/2-inch 12-gauge load from a gun that weighs three to four pounds less, and you'll feel the difference immediately.
RELATED – What's Behind the Supposed 'Magic' of the 28-Gauge
---
What the 10-Gauge is All About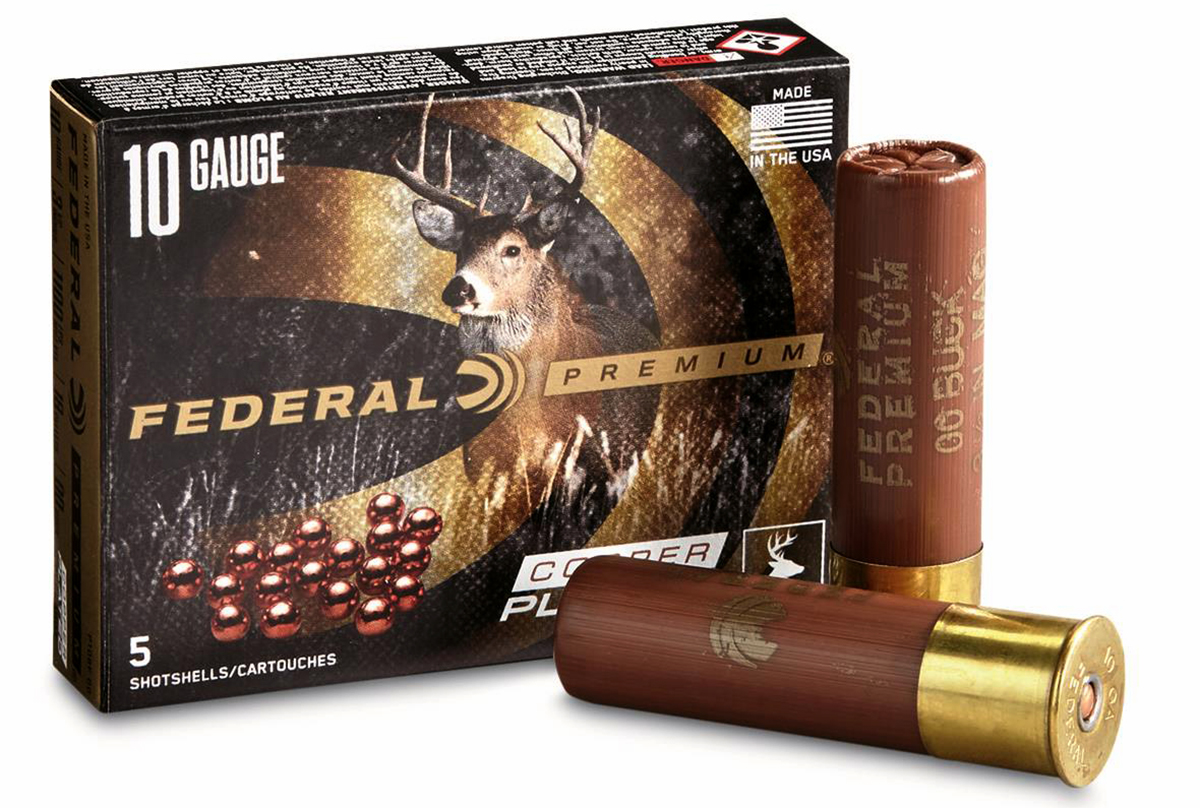 The 10-gauge is a big gun with a bore diameter of .775 inches, making it roughly the same caliber as a Revolutionary War-era musket. Today, all 10-gauge shells come in two lengths: 2 7/8 inches and 3 1/2 inches, although there aren't many commercial 2 7/8 inch loads made anymore. Heavier hitters go up to 2 1/4 ounces, although the Nitro Company in Missouri offers some genuine 3-ounce lead turkey loads for the magnum 10.
A 10-gauge also has a 10-gauge chamber, which seems like an obvious statement, but it matters because the Mossberg 835 pump and 935 semiauto shoot 12-gauge cartridges but have 10-gauge-diameter barrels to improve patterns. Technically, they aren't 10-gauges but rather 12-gauges, although, during the secret development of the 835, Mossberg labeled the blueprints "10-gauge" to fool potential industrial spies.
It has its fans and a small but passionate cult, but in the end, the 10 is a specialty gun and not a good choice as an all-around shotgun. The weight makes it tough to carry in the uplands, and the lack of light loads means you can't readily practice with it on clays in the off-season unless you handload. But in its natural habitat of the goose pit, it can reach up to knock down high-flying birds with minimal recoil like no other gun can.
RELATED – Shotgun Shells: The Most Important Developments of the Past 10 Years
---
A Little10-Gauge History
The 10-gauge didn't always occupy this run on the shotgun status ladder. Before the advent of smokeless powder, the 10-gauge was an all-around gun, like the 12 gauge is today. The side-by-sides kept behind the bar in Old West saloons and the coach guns used by folks defending stages were often 10-gauges.
Winchester released the first successful repeating shotgun, the Model 1887 lever action, in both 10- and 12-gauge. Its successor, the Model 1901, was made for more powerful smokeless powder loads and came in 2 7/8-inch 10-gauge only, partly because Winchester didn't want the lever gun competing with newer pump-action 12-gauges, including its own Winchester 1897.

In 1932, the 10-gauge magnum debuted. Winchester collaborated with Ithaca on a new 3 1/2-inch 10-gauge cartridge and a gun to shoot it, the Ithaca NID ("New Ithaca Double") Magnum 10. The Ithaca was made for about 10 years. The 10-gauge magnum didn't revolutionize shotgunning, but it became a gun for those who wanted to shoot the heaviest loads.
Populations of Canada geese and wild turkeys increased as time went on. By the 1960s, 10-gauges saw an uptick in popularity, but gun options were mostly limited to imported side-by-sides that kicked horribly with the heavy lead loads of the day.
In 1975, Ithaca introduced the Mag 10 semiauto. At 11 or so pounds and gas-operated, it tamed the recoil of 2 1/4-ounce lead loads and came in a waterfowling version with a 32-inch barrel as well as 22-inch "Roadblocker" configuration made for law enforcement. There was also an iron-sighted, smoothbore "Deerslayer" model for those who didn't feel that a 12-gauge slug put a big enough hole in a whitetail.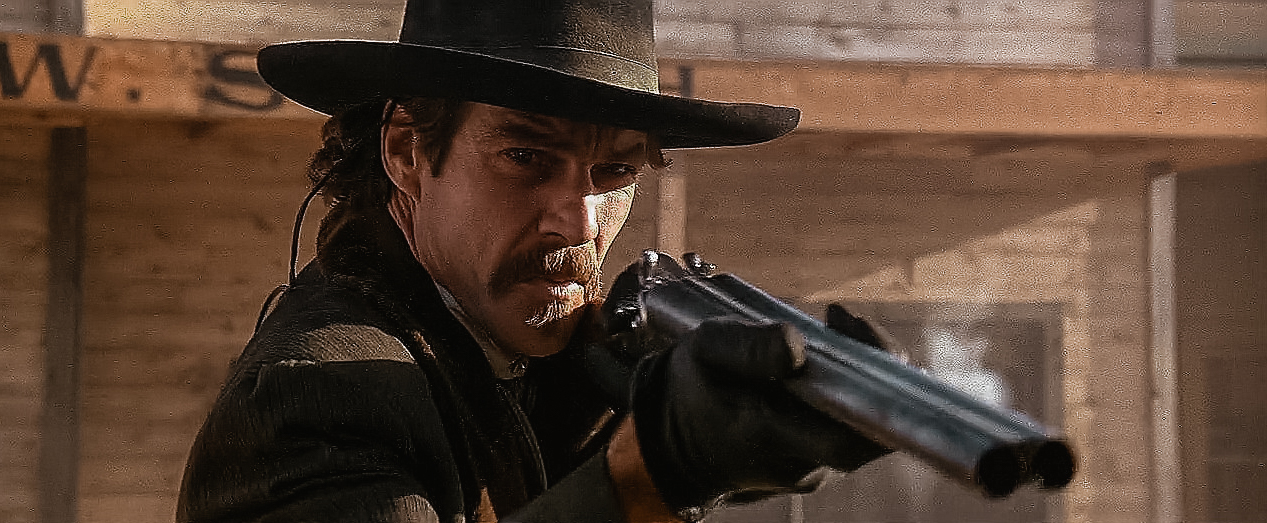 Despite the Mag 10, the 10-gauge didn't make a big dent in the shotshell market, but its time was coming. The switch to nontoxic shot for waterfowl hunting in the 1980s made hunters take another look at the 10. Steel shot was the most affordable and most common nontoxic waterfowl pellet, and its low density compared to lead meant hunters had to shoot much bigger steel pellets than they had when using lead.
For goose hunting, that meant really big pellets, like BBB and T, not many of which fit into a 3-inch 12-gauge hull. The 10-gauge, with its larger hull capacity, seemed like the obvious answer. Remington bought Ithaca's patent and remade the Mag 10 as the SP 10. Browning then introduced the Gold 10 semiauto and the 10-gauge BPS. Goose and turkey populations were growing, and it looked the 10's popularity could only grow as well.
Wrong. Sales did increase, but the 10-gauge boom died before it started as Federal and Mossberg introduced the 3 1/2-inch 12-gauge and the 835 Ulti-Mag pump.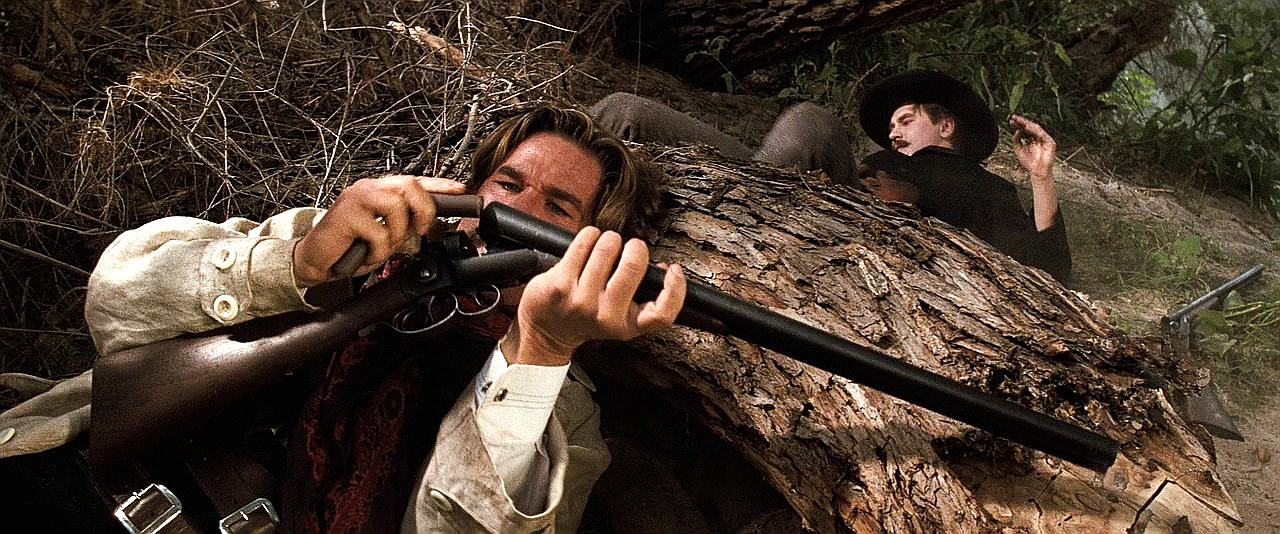 The 3 1/2-inch 12 could do almost as much as the 10, and in some ways more, since it could also handle higher pressure loads. And a 12-gauge shotgun with a 3-1/2-inch chamber can also shoot 3- and 2 3/4-inch ammo, making it even more versatile. Yes, the lighter 12s kicked harder with 3 1/2 magnums and maybe didn't pattern quite as well, but hunters like light guns, and there are a lot of people who buy 3 1/2 guns but rarely shoot 3 1/2 shells. Turkey hunters especially loved the idea of a light, portable 12-gauge with 10-gauge power.
The 10 still had its cult, and hunters had three good guns to choose from in the two Brownings and the Remington, but the 10 never achieved real mainstream popularity as it looked like it might for a short time. With the development of better steel loads and nontoxic alternatives like bismuth and tungsten pellets that outperformed any steel load, the 10 made less sense than ever, not more. Remington discontinued the SP 10 several years ago.
RELATED – Where Have All the Side-By-Side Shotguns Gone?
---
10-Gauge Shotgun Options Available Today
Browning BPS Gold 10

One of two production 10s left in the US, the BPS Gold 10 is the supersized version of the Browning pump that waterfowlers have been shooting since 1977 — with a top-tang safety and bottom ejection. It's offered in black and camo synthetic versions with 26- or 28-inch barrels. Browning lists the gun's weight at 8 pounds, which strikes me as low; my old walnut stock version was close to 10 pounds. You'd be advised to heft one to find out.
My problem with the BPS and all bottom-ejecting pumps is that you have to reach way out there to grab the forend. With the BPS, I never feel like my arms, which are not especially short, are long enough to cycle one comfortably. Otherwise, I like my gun a lot. It shot great patterns with 1 3/8 ounces of BBB steel. A new, black BPS lists for $829. A camo version sells for $919.
---
Browning Gold Light 10

The Gold Light 10 remains in the Browning lineup. In fact, both the Gold Light 10 and the BPS received small makeovers last year, with redesigned stocks that make them easier to shorten and an enlarged trigger guard.
The Light 10 can only be considered "light" for a 10-gauge shotgun; it weighs about 9 1/2 pounds with an alloy receiver. That makes it a lot less of a handful than my old steel-framed Gold 10. However, it still has enough weight to make shooting heavy magnum loads a relatively pleasant experience since the gun is gas-operated and has a good recoil pad in Browning's proprietary Inflex. It comes in Mossy Oak Shadow Grass Habitat camo with either a 26- or 28-inch barrel and lists for $1,919.
---
10-Gauge Ammo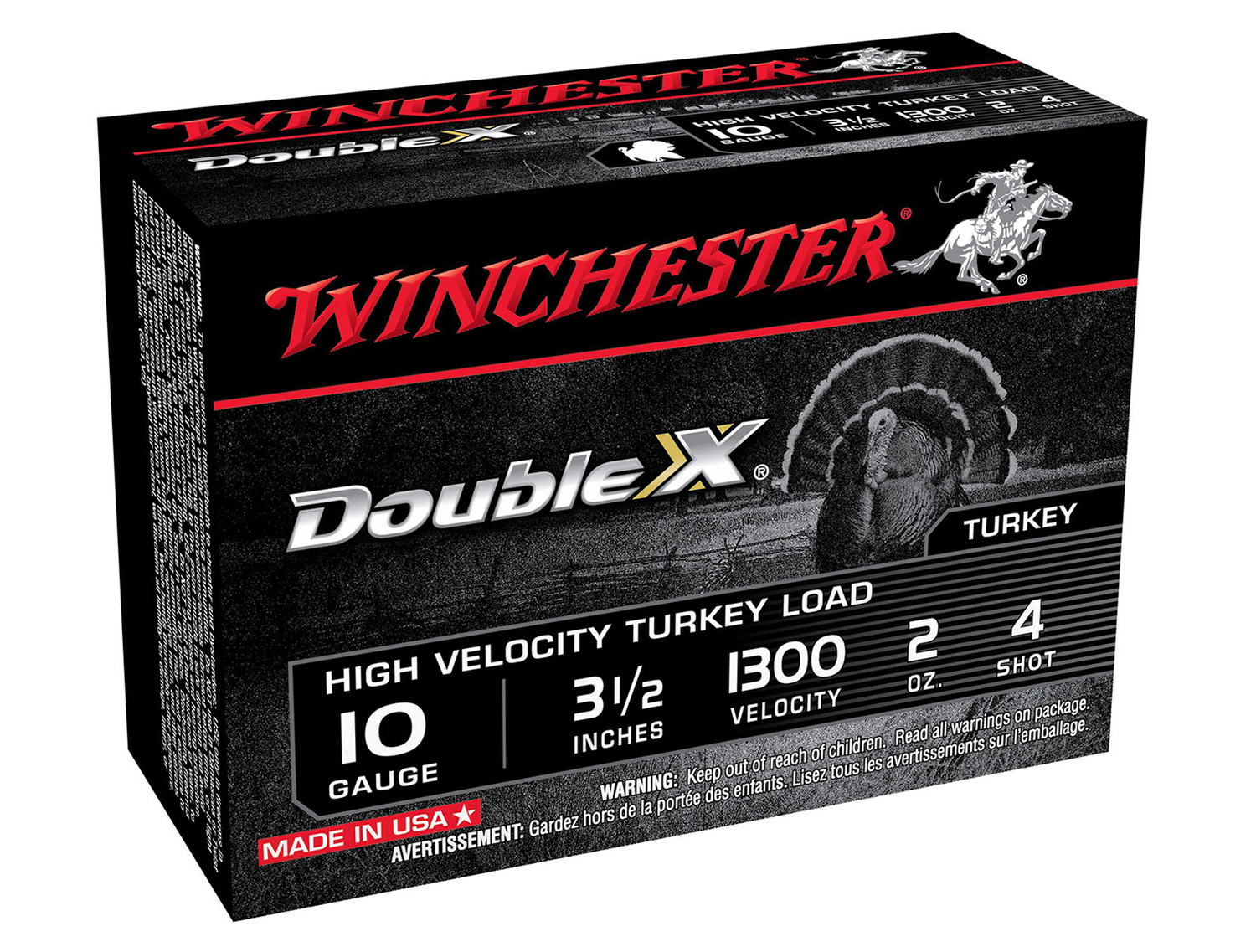 The 10-gauge ammunition picture is brighter than the gun situation. You can buy steel like Federal Black Cloud or Winchester DryLok Super Steel loads containing a full 1 5/8 ounces of shot that moves at 1,375 fps, or 1 3/8 ounces with 1,450 fps of muzzle velocity.
You can also choose 00 buck loads containing 18 pellets or turkey loads with up to 2 ounces of lead shot. In bismuth, both HEVI-Shot and Boss offer 10-gauge loads, with the Boss copper-plated loads containing 2 1/16 ounces of pellets, which really should be enough for anything that flies.
RELATED – Waterfowl Starter Kit: Everything You Need to Slay Ducks and Geese
---
The Future of the 10-Gauge Shotgun
Bad as I am at making predictions, even I can see the future doesn't look good for the 10-gauge shotgun.
Tungsten Super Shot means even 20-gauges can kill turkeys at 50 yards, so who needs to haul a 10 around the woods? Meanwhile, there are geese everywhere, and hunting over decoys and shooting birds inside 40 yards is much more popular than the old-style refuge line pass shoot/hunt that made long-range goose guns important.
Although there are only two models of 10-gauge shotgun currently in production, you can still find Remington SP 10s and Ithaca Mag 10s on the used market, as well as the single-shot H&R/NEF 10-gauge turkey gun. There's also plenty of factory ammo loaded for the 10 and reloading components if you want to make the gun perform at its best.
The availability of somewhat more affordable HEVI-Shot HeviXII and various bismuth loads boost 12-gauge performance, and because you can choose smaller shot when you go with high-end nontoxics, you don't need the large hull capacity or patterning advantages the 10 brings to loads of big pellets. The 10 isn't dead yet, but its situation is not getting better, sad to say.
---
READ NEXT – The 'Freakin' 12-Gauge': The Only Gauge You Really Need