Snapping jaws, claws swinging through the air, the mountain lion came in hot and ready to pounce, driven to protect her cubs with a lethal barrage against an unfortunate 26-year-old trail runner who happened to stumble upon them. 
Kyle Burgess of Orem, Utah, was about 2 miles up Slate Canyon near Provo, Utah, on Saturday night when he spotted four small mountain lions. He first thought they were baby bobcats and took out his phone to record them. That's when mama appeared — a full-size, snarling female cougar — and backed Burgess down the trail and away from her cubs for six terrifying minutes. 
The video of the encounter has gone viral, showing an up-close-and-personal encounter with one of North America's most fearsome predators. The mountain lion false-charges Burgess several times and only retreats after he hits her with a rock. 
"No! Get the fuck away — stupid kitty cat," Burgess yells in a firm voice. "Go get your babies! You're not getting me, dude." Although the video doesn't show this, he was making himself appear larger with outstretched arms throughout the encounter. 
He tried several times to pick up a rock, Burgess told Free Range American, but every time he broke eye contact with the big cat or made himself smaller by reaching down, the cougar charged. 
"We always talk about bear encounters, and the need to be safe out here, but you never really expect it's going to happen to you," Burgess said.
Burgess grew up in Utah, backpacking, camping, hunting, and participating in various other outdoor activities. He even achieved Eagle Scout status in the Boy Scouts of America.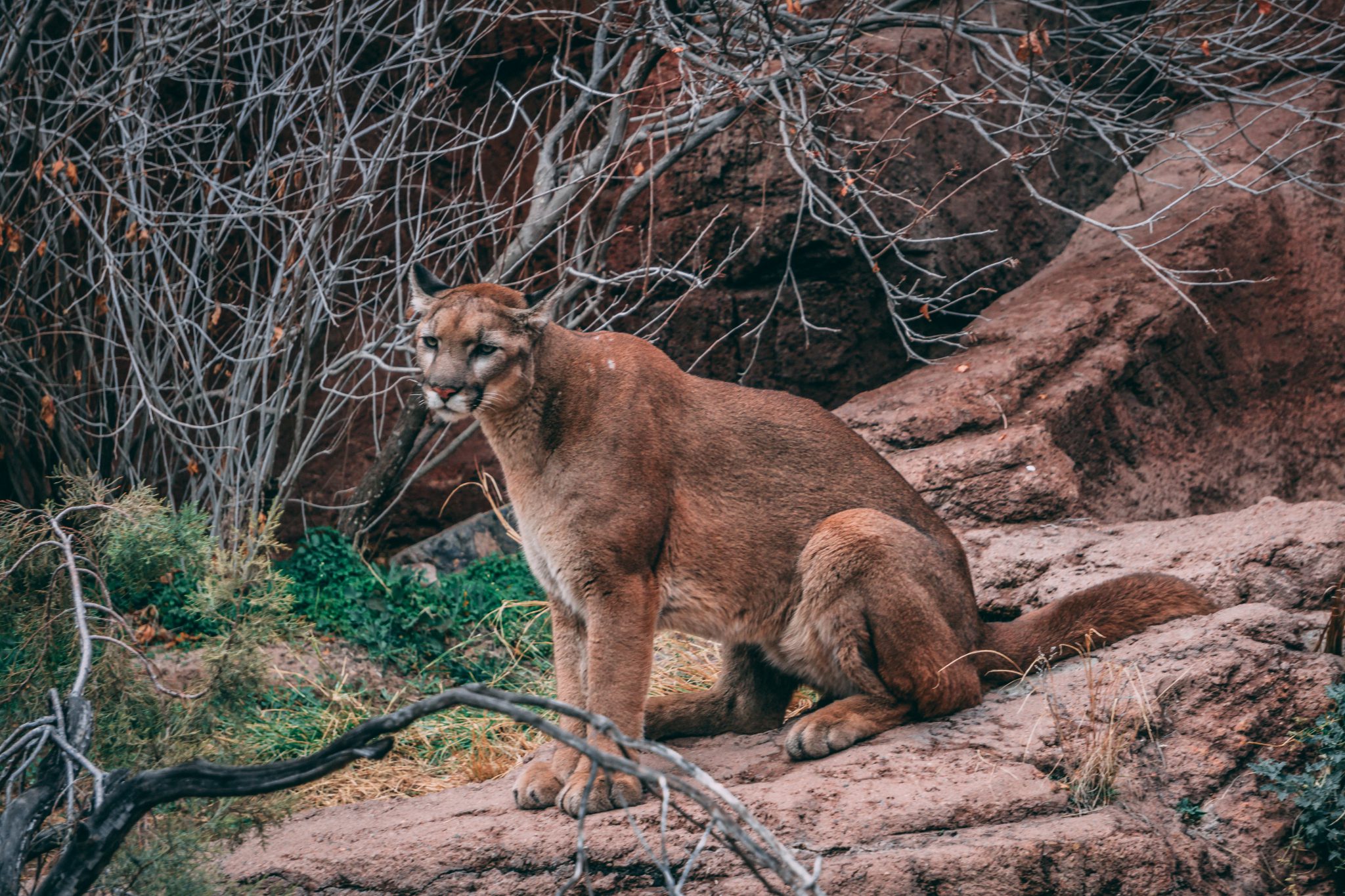 After passing hundreds of baseball-sized rocks, Burgess realized that the cougar would look back or off to the side occasionally. This offered him the opportunity to reach down and pick up a projectile.
It was a wild, emotional roller coaster ride, Burgess said. In the video, he expresses an initial surprise that soon turns to terror, then settles back into confidence — the point, he said, when he realized he could grab a rock to throw when the cougar looked away.
"When I call it a kitty cat, that's maybe a way for me to calm myself down. I knew right then and there, like, yeah — I had to live in the moment or this probably wasn't going to turn out as well," he said. 
Burgess was 2 miles down the Y Trail near Provo in the Wasatch Mountain Range when he stumbled on the mama cat and her cubs.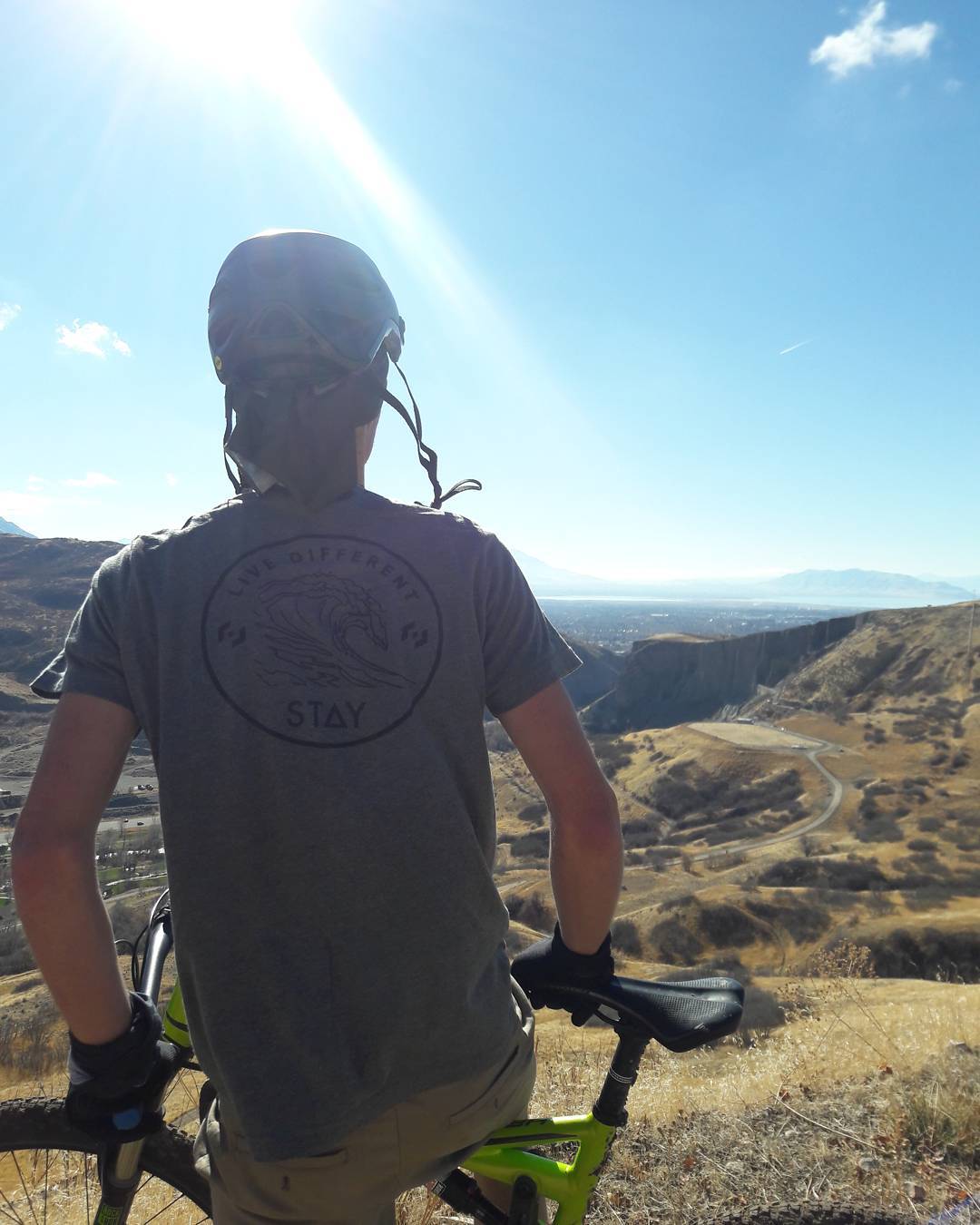 He had heard about other people having dangerous encounters with elk, moose, and other wildlife, but he never expected to experience it.
Initially, he thought he saw bobcat cubs rumbling out of the weeds and onto the trail. He likes to take pictures and videos of wildlife during his runs, so he took a couple of steps closer and turned on his phone camera. 
The mother cougar was out of sight but came tearing around the corner into view and directly at him. Burgess immediately started backpedaling. According to National Park Service tips on mountain lion safety, Burgess handled himself well. Running could have made him seem like vulnerable prey. He kept a slow, steady pace and maintained eye contact with the cougar, and he spoke loudly and often in a firm voice. 
Midway through the encounter, the mountain lion darted off to his left and into the brush. Burgess took advantage of the intermission and picked up his backward pace to create more distance and prevent the cougar from flanking him. Then the cougar came slinking back into view from the brush, eyeballing Burgess with an unnerving cool.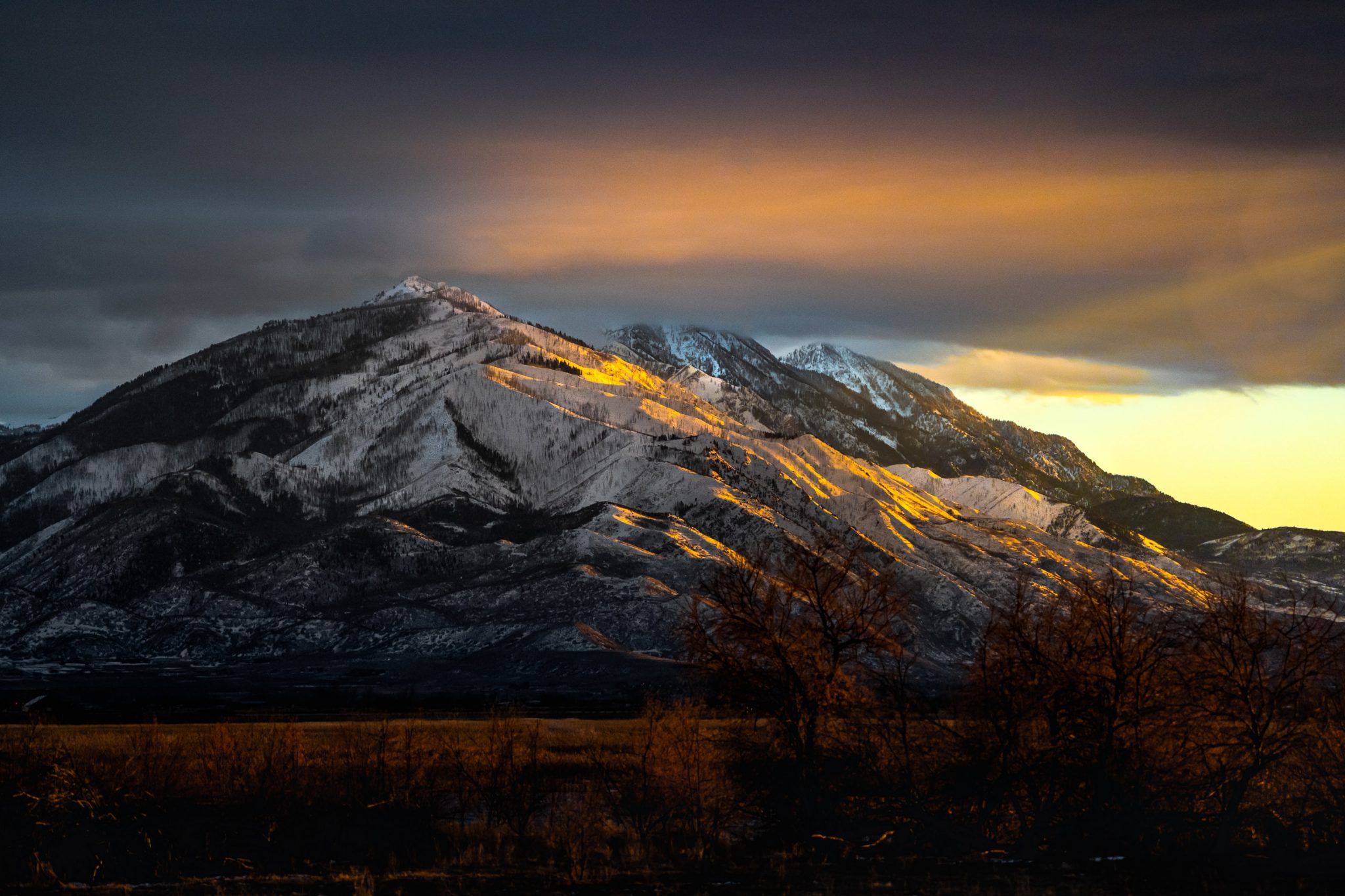 Knowing that turning and running would mean death, Burgess stuck with what he had learned growing up and tried to make himself as loud and appear as big as possible to present himself as a threat.
Burgess' mind was racing, and his initial confidence fell away to despair for a few seconds, when he can be heard saying, "Okay, this is when I fuckin' die." He knew how powerful cougars are, having seen videos and pictures of them taking down moose and elk, he told Free Range American.
Confidence returned when Burgess was able to grab a rock to scare off the predator. With the first throw, he nailed the mountain lion in the face, and the cat turned and ran off. 
Burgess called his father-in-law, an avid hunter, to tell him what happened and ask for advice. His father-in-law told him to continue moving but to keep his eyes open and his situational awareness on overdrive.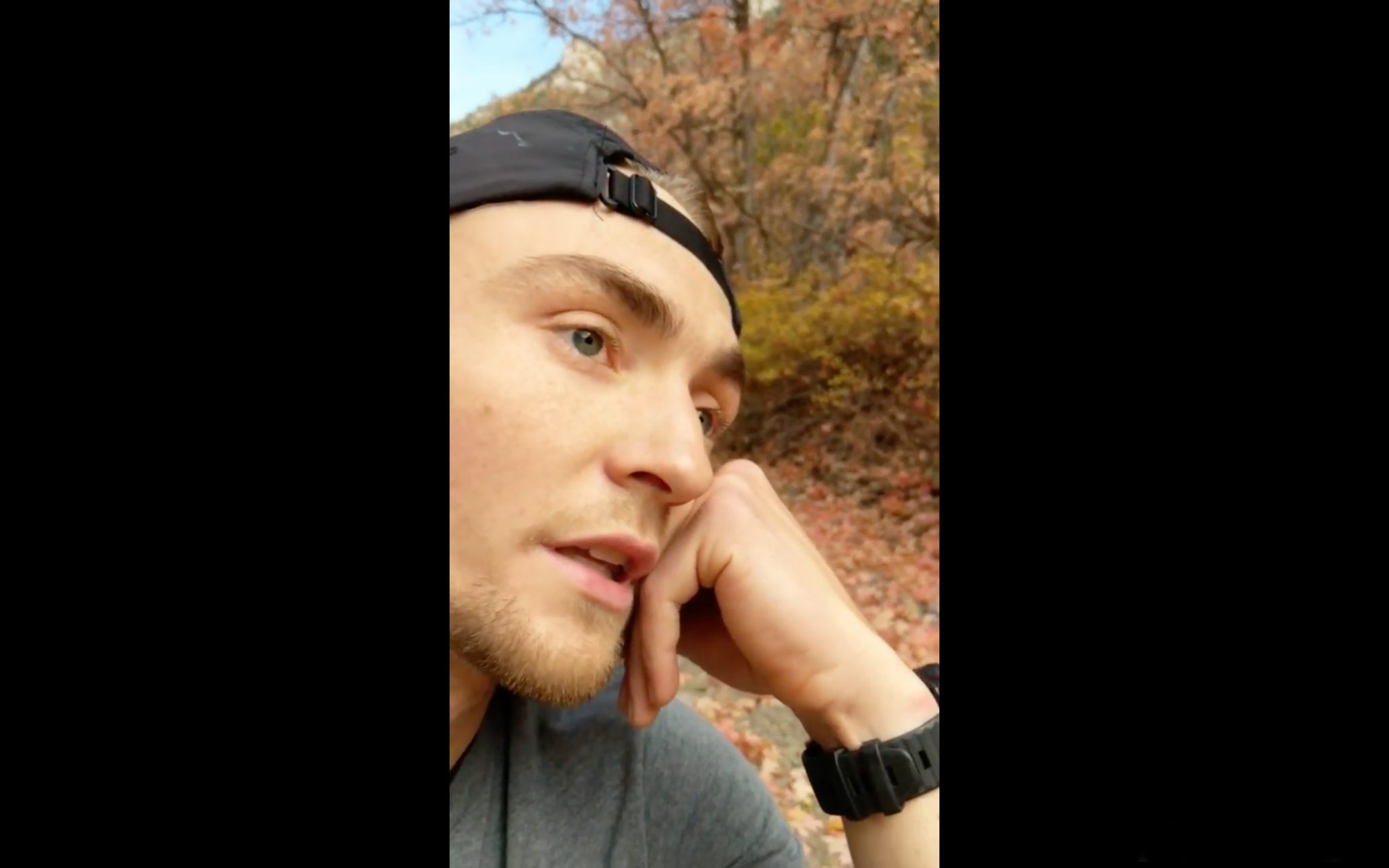 Two hikers were coming up the trail as Burgess exited the area. He asked them if they had seen a cougar with cubs — they hadn't — and informed them of his near-death encounter. The hikers decided to continue on, and Burgess went down the canyon to where his ride was waiting for him. 
Burgess' brother-in-law picked him up at the next trailhead. Despite his encounter with the cougar, Burgess was still disappointed he didn't finish the last 3 miles of his run. 
Mountain lion encounters are rare — they mostly avoid humans — but the most dangerous encounters involve mothers and cubs or any situation in which the big cats feel cornered. 
Asked if he'd be back to running the mountain trails outside Provo, Burgess was unflinching. 
"Oh, definitely — are you kidding?" he said. "Just because I fall doesn't mean I can't get back up."
Read Next: Mountain Lion and Other 'Bad' Meat is Actually Delicious