Upper-body strength isn't the first thing that comes to mind when you think about getting fit for hunting season. Prepping to traverse rough country and haul a heavy pack tends to make hunters focus on their legs and core the most, but a strong upper body makes everything easier, from drawing your bow to dragging a buck. 
While we need to train with both pressing and pulling exercises, pressing exercises tend to build more overall upper-body strength. These are the staple exercises that can serve as a foundation for your press training.
But first, a warning about the overhead press (you might know it as the military press). This exercise has some requisite shoulder mobility requirements. If you don't meet those requirements and do an overhead press anyway, you'll put your shoulders, neck, and back through a gauntlet that will likely lead to an injury. Learn how to perform a  simple mobility assessment on yourself before launching heavy weight over your head.
Stick With These Upper-Body Strength Presses
Bench Press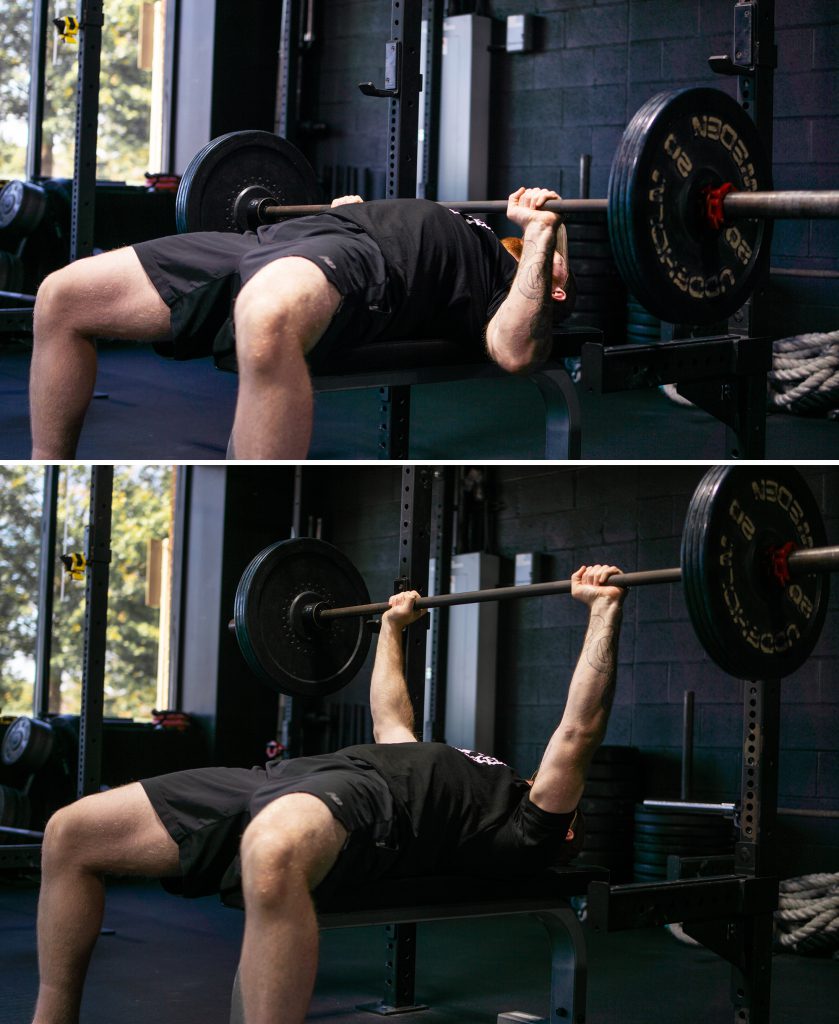 The barbell bench press is the king of upper-body strength-building exercises for one simple reason: you can use more weight than with any other upper-body exercise. So, be sure to use the classic flat bench press for its intended purpose by keeping the reps in the low- to mid-range and the weight on the higher side.
Be aware the barbell bench press creates serious upper-body stiffness that can diminish mobility in your upper back and shoulders. If you do a lot of bench pressing, it's crucial to balance it out with thoracic spine exercises, shoulder mobility exercises, and rowing variations. If you fail to restore mobility after benching, wiping your hind parts becomes a sweat-inducing chore, and that's no good.
Training: Do bench presses in sets of 2-8 reps. Example: 4 to 6 sets of 2-3 reps, or 2 to 4 sets of 5-8 reps.
Related: Simple Assessments to Test Your Mobility
Single-Arm Dumbbell Bench Press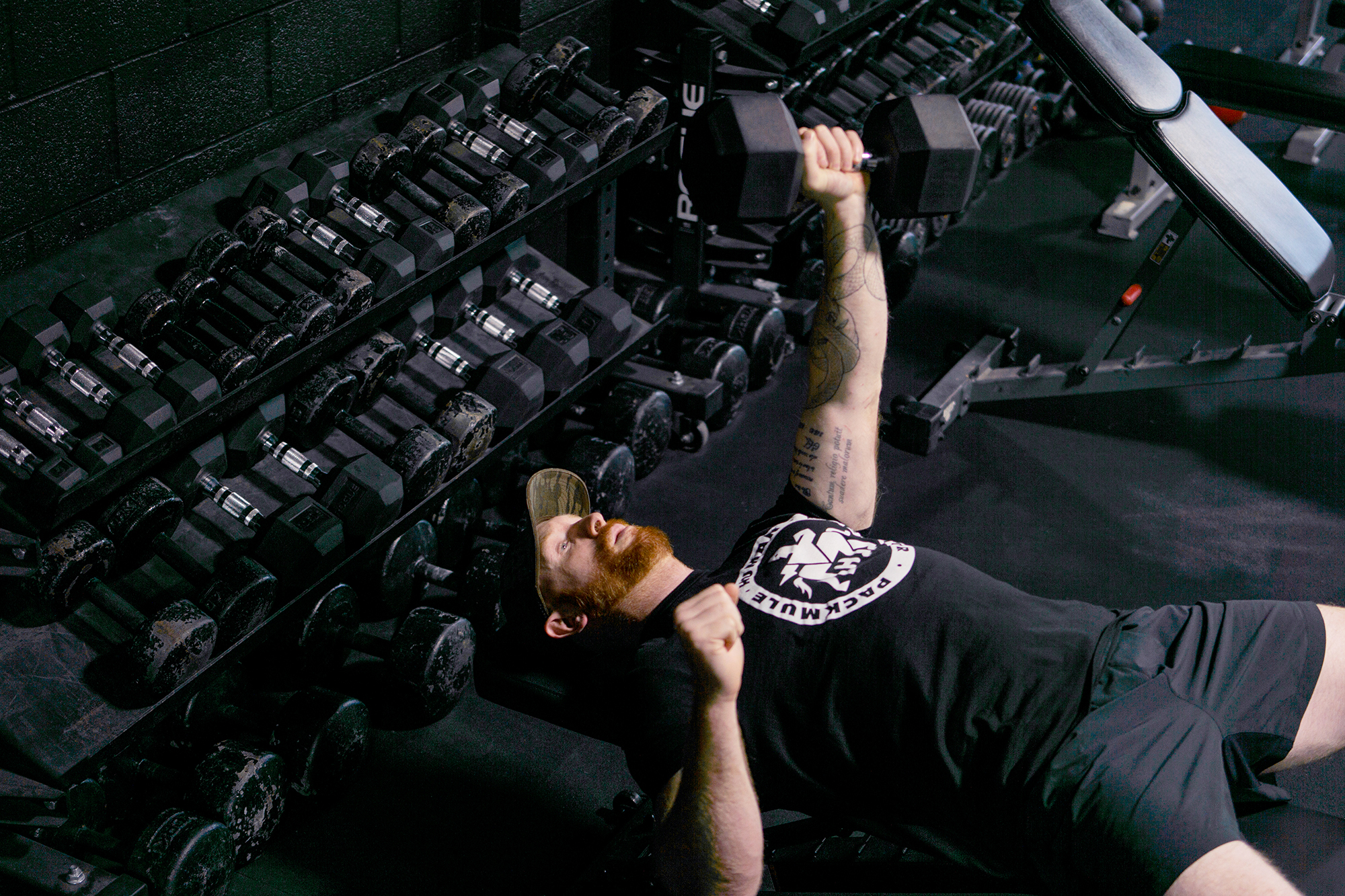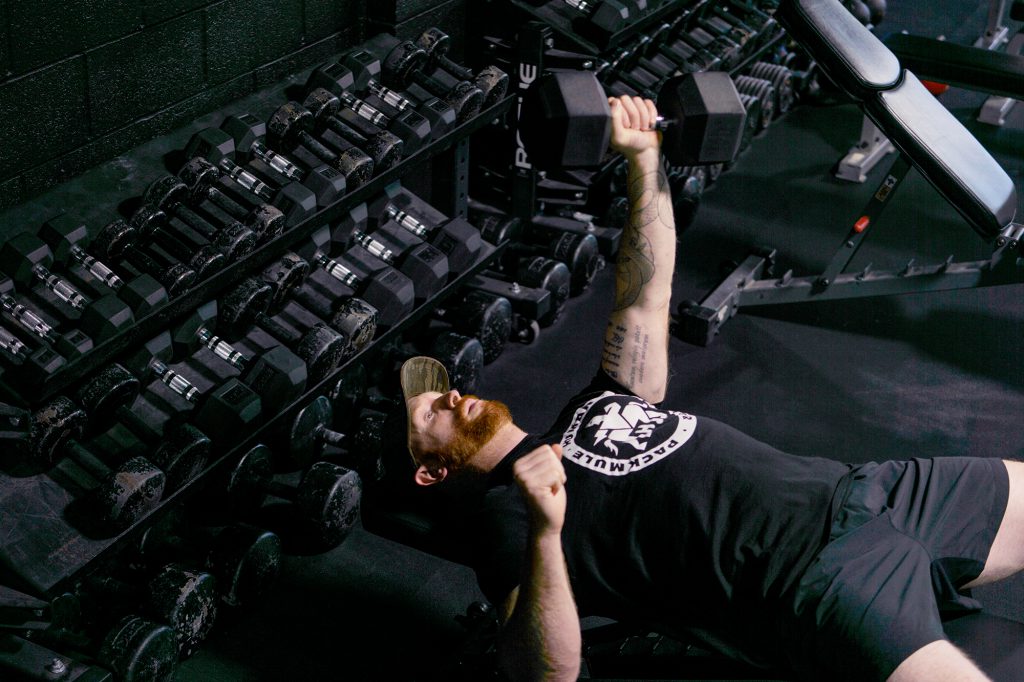 If you want to maintain upper-back mobility, build upper-body strength, and train your core all at the same time, do some single-arm dumbbell bench presses on a flat bench. They also put more stress on your core and require more balance than the two-arm variety. Use less weight than you would with a normal dumbbell press because your body will be less stable.  
Training: Do single-arm dumbbell bench presses in any rep range, from sets of 3 up to sets of 20. Example: 3 to 5 sets of 3 reps, 3 to 4 sets of 6-8 reps, or 2 to 3 sets of 12-20 reps.
Related: 4 Ways To Get Back in the Gym and Stay Motivated
Loaded Pushups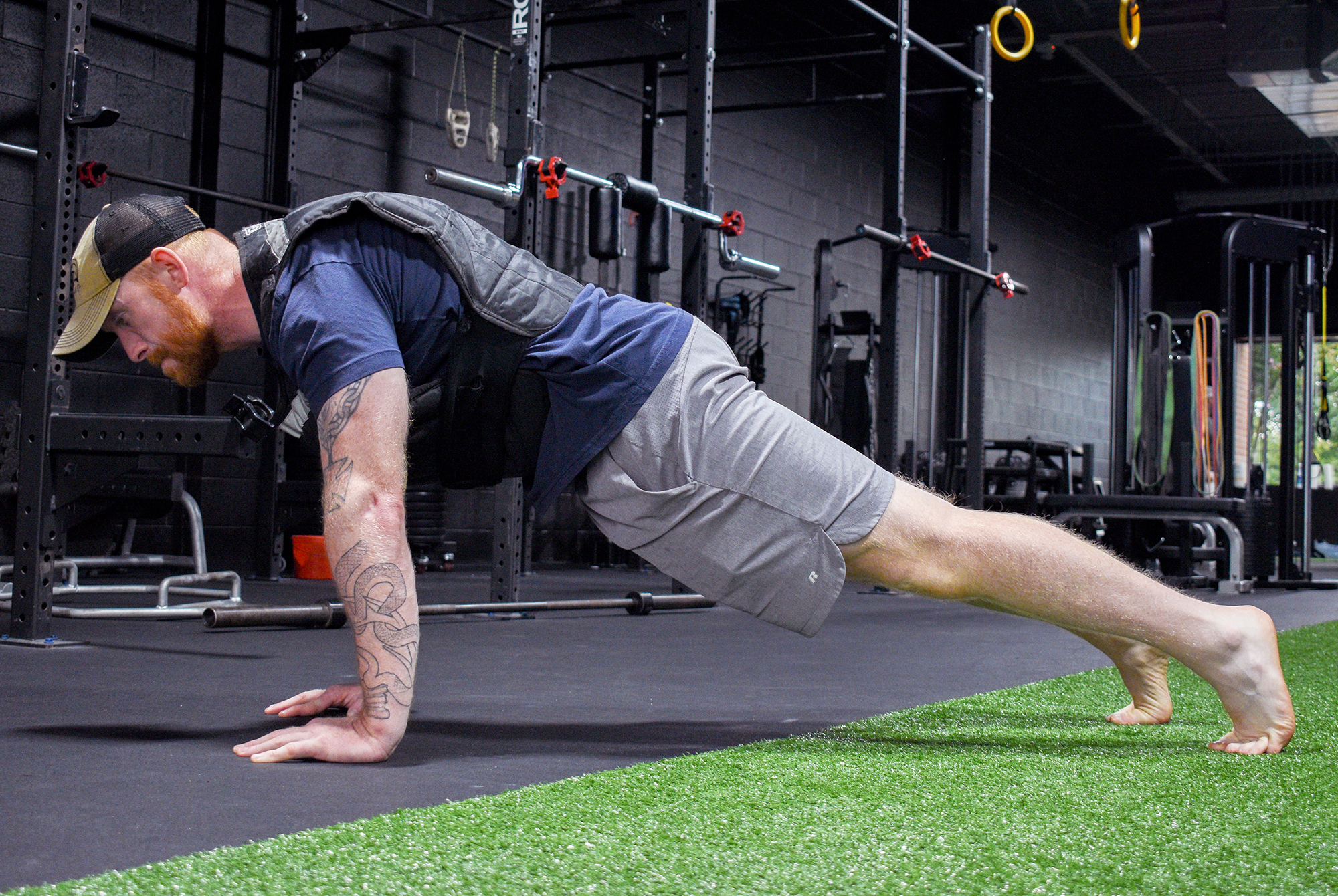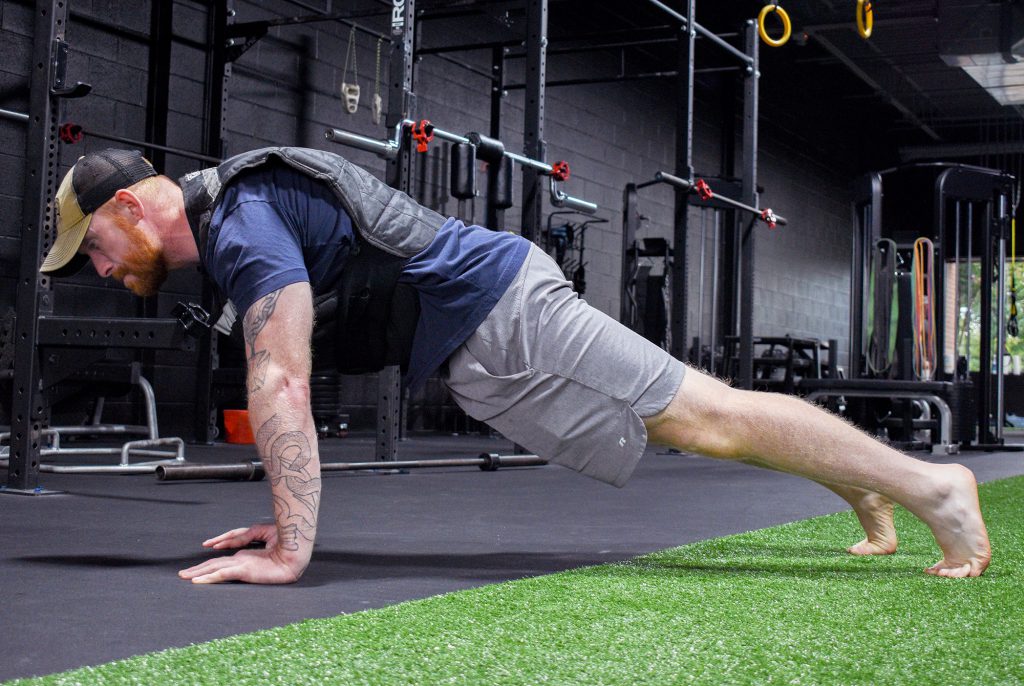 Sometimes we want to get all fancy with our training, and we neglect the most basic upper-body strength-building movement, the pushup.
Loaded pushups are great for building strength in the mid- to high-rep ranges while accruing upper-body training volume (think of it as increasing mass and endurance). The simplest way to "load" them is by wearing a weight vest or looping a resistance band around your back.
Training: Do loaded pushups in sets of 6 to 20 reps. Example: 3 to 4 sets of 6-10 reps, or 2 to 3 sets of 12-20 reps.
Related: Strength and Power Assessments – Simple Tests to Gauge Your Levels
Incline Dumbbell Bench Press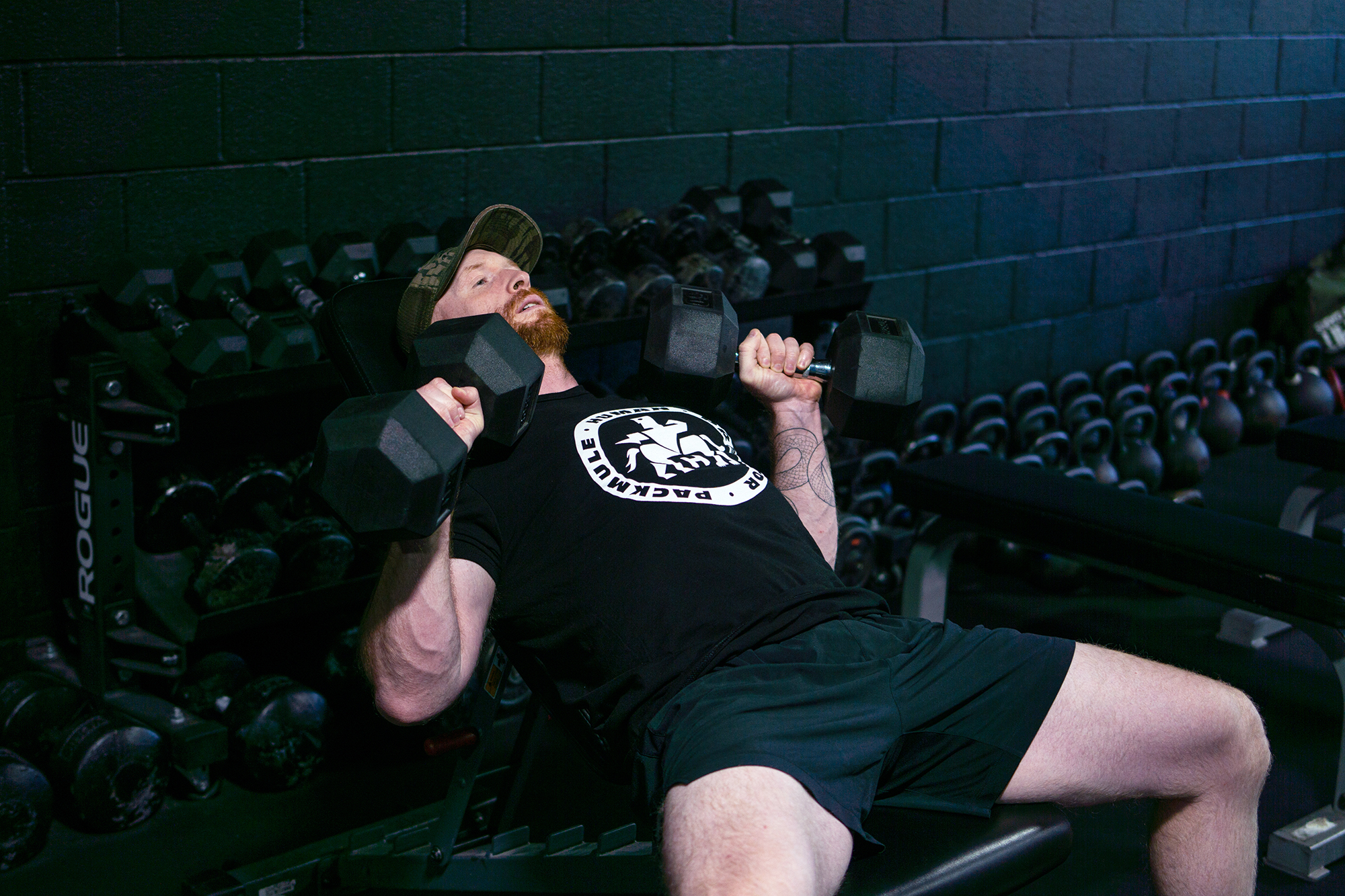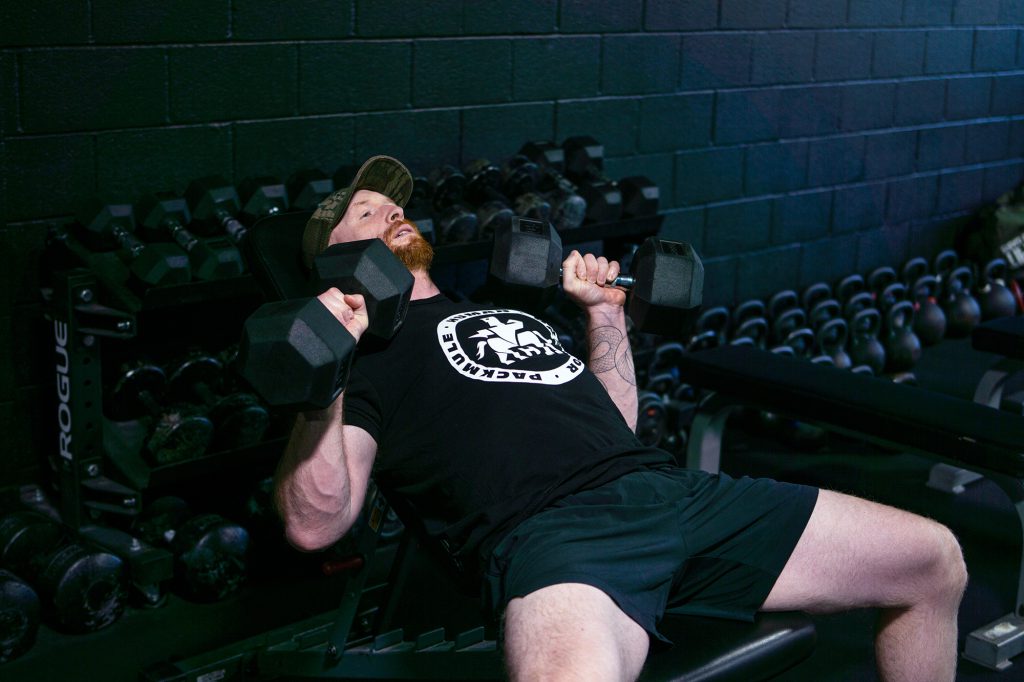 These puppies are a solid bridge between horizontal pressing (bench presses, pushups) and vertical pressing (overhead presses). So, if you didn't pass the mobility test mentioned above, these are an excellent substitute for the overhead press that accomplishes much of the same in terms of strength building. Of course, you will need to use an inclined bench. 
Training: You can do these pretty much however you want. Use them as a heavy, main press exercise or as an assistance exercise in the mid- to high-rep ranges.
Related: Master the Swing – A Beginner's Guide to Kettlebells
Landmine Press: Half-kneeling or Standing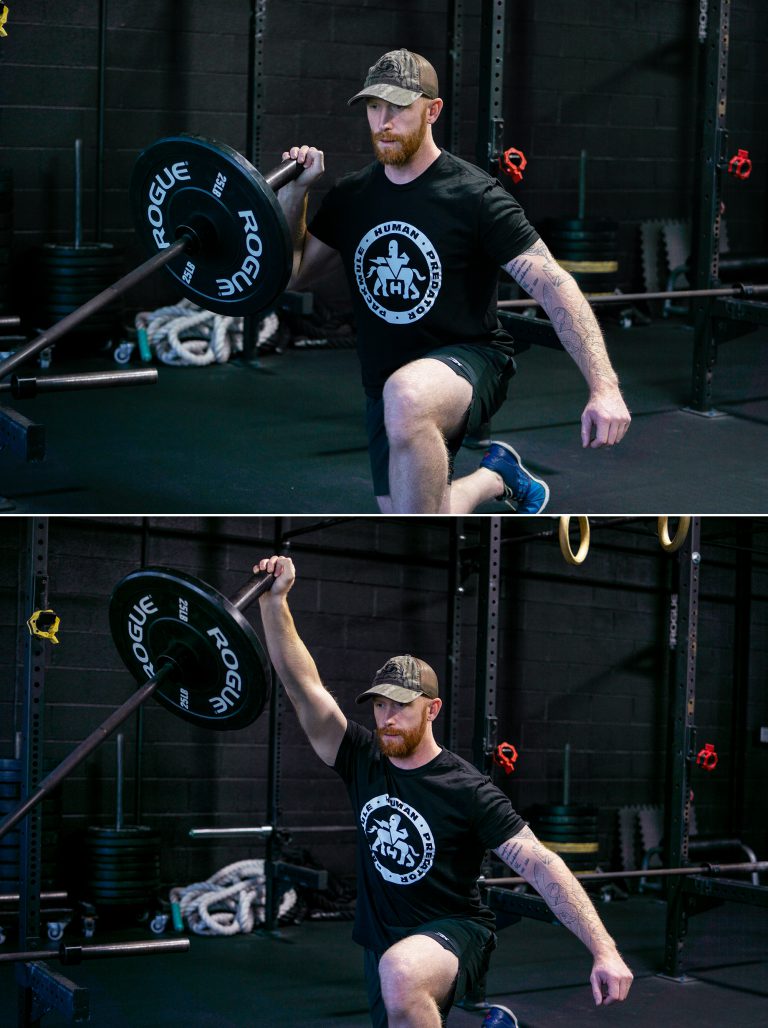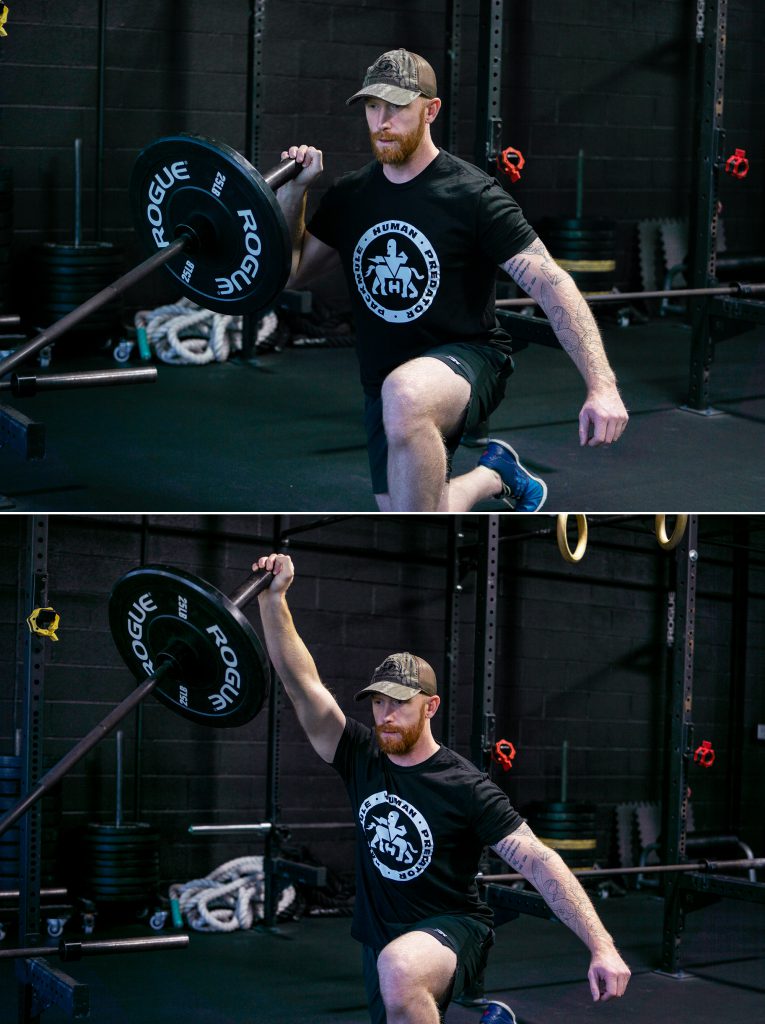 Like the incline dumbbell bench press, landmine press variations using a barbell are a good bridge between horizontal and vertical pressing. Bonus: both the half-kneeling (kneeling on one knee) and standing positions keep your core engaged.
Training: Do landmine presses in the 6-12 rep range. Example: 3 to 4 sets of 6-12 reps is a good place to start.
Related: Bouldering for Beginners – 7 Tips for New Sport Climbers
Kettlebell Overhead Press: Half-kneeling or Standing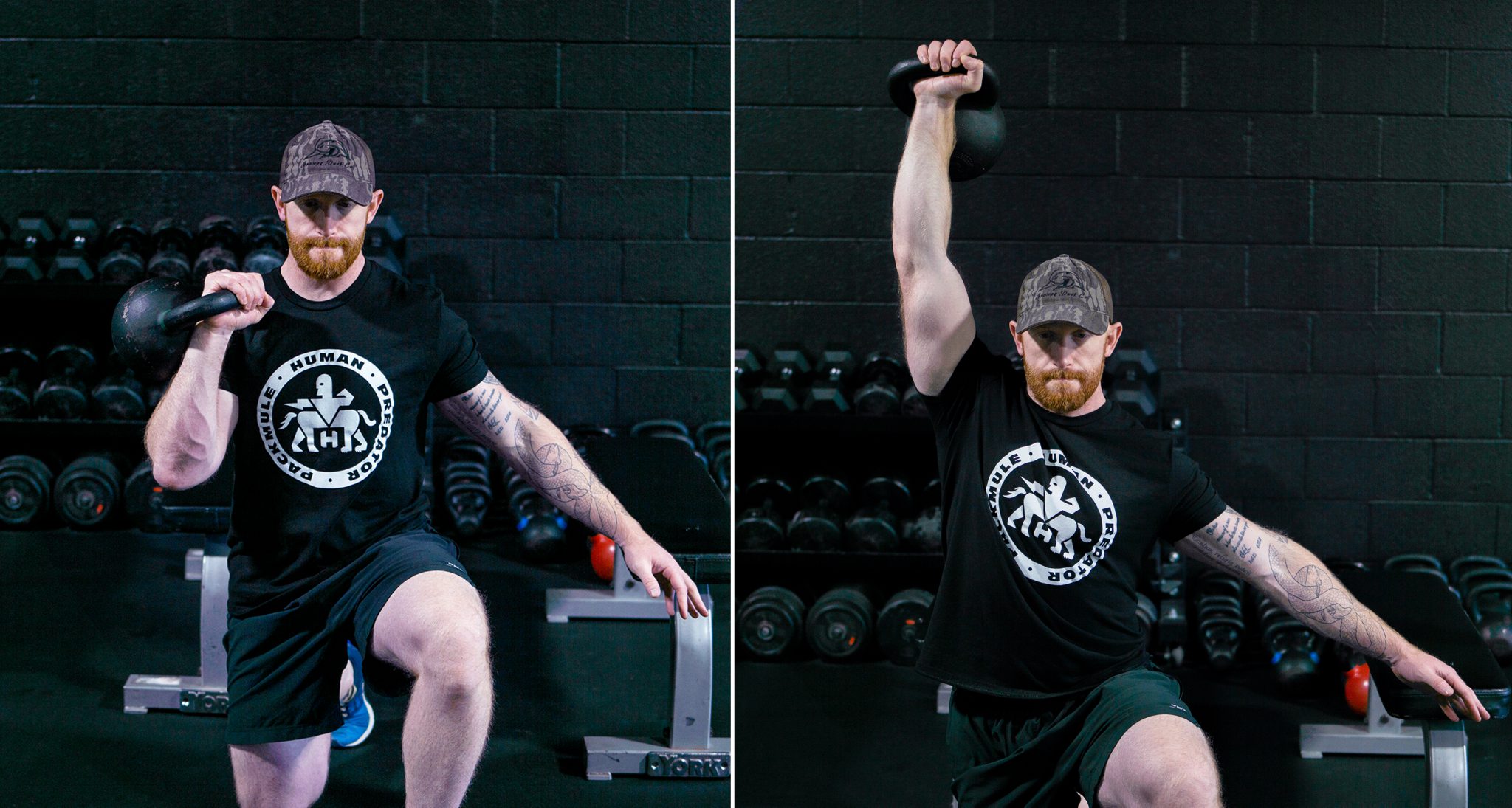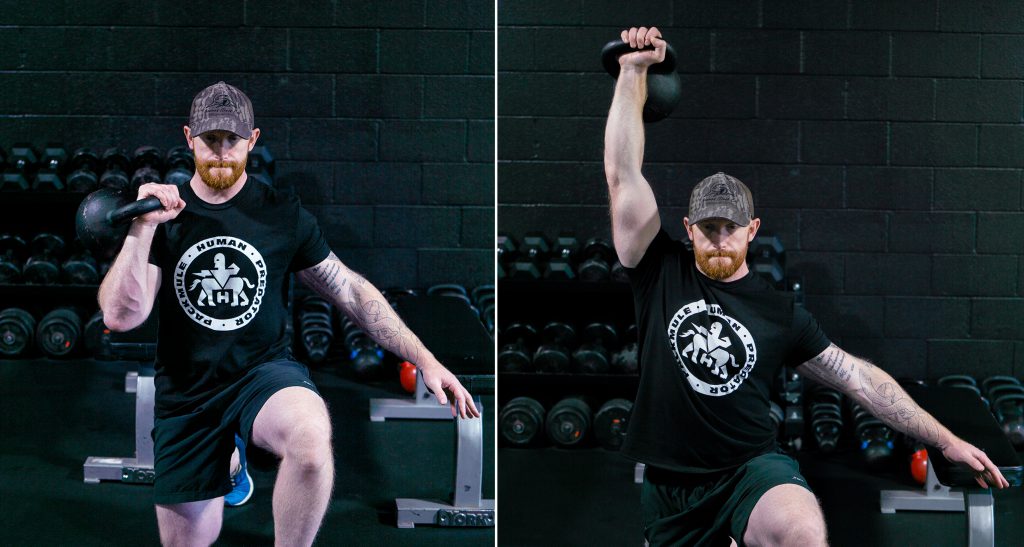 Kettlebells are my favorite overhead pressing tools because they seem to promote better shoulder movement than dumbbells or a barbell, and that means less negative stress on the shoulders. It doesn't, however, mean less strength building. 
Kettlebell press variations are extremely effective strength builders. Do them half-kneeling or standing with one kettlebell or two.
Training: Do overhead kettlebell presses in the low- to mid-rep ranges — anywhere from 3-12 reps. Example: 3 to 5 sets of 3 reps, or 3 to 4 sets of 5-12 reps.
Related: Improve Run Times – This 2-Step Training Program Will Make You Faster
Don't Skimp on Pulling!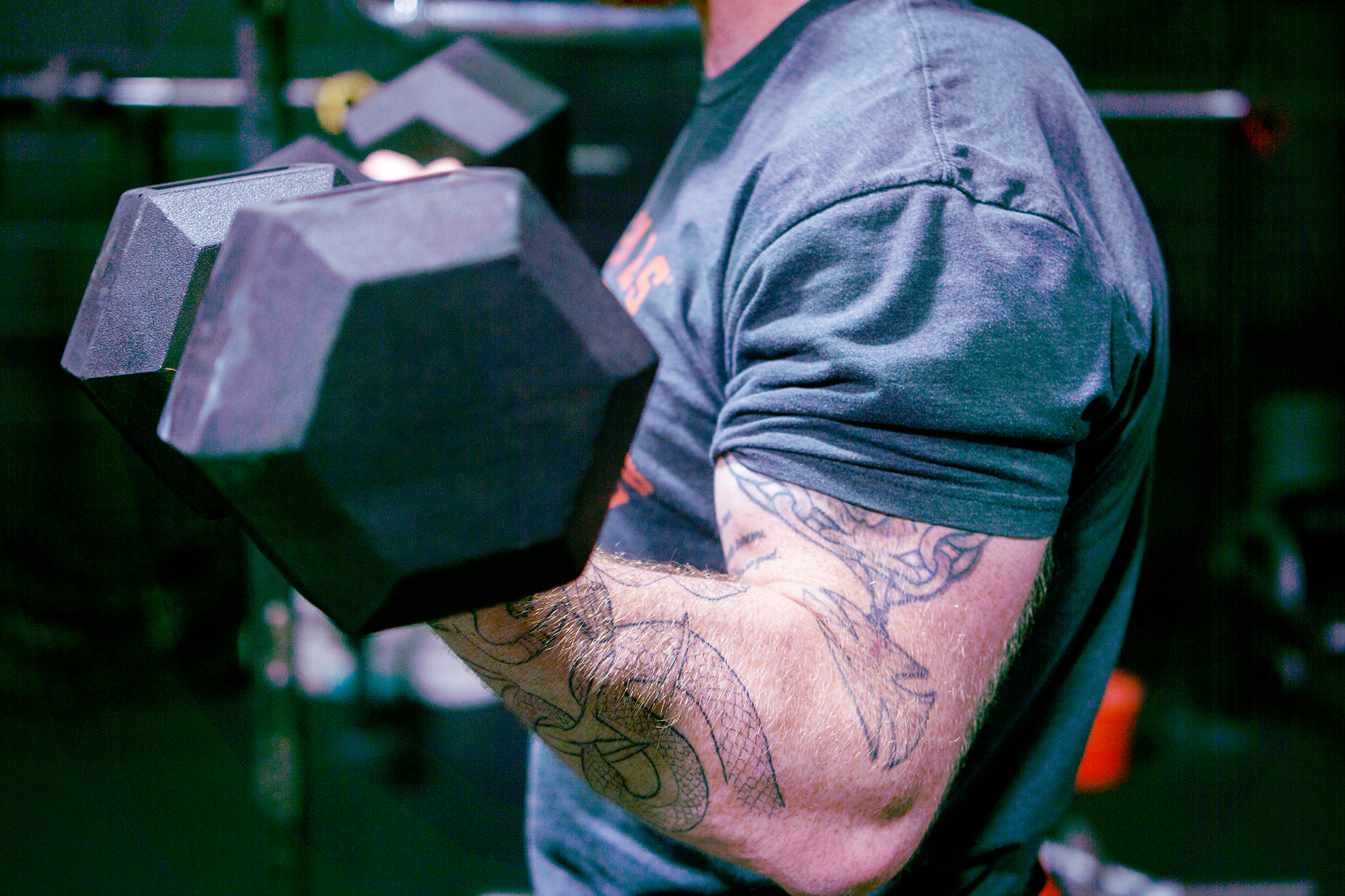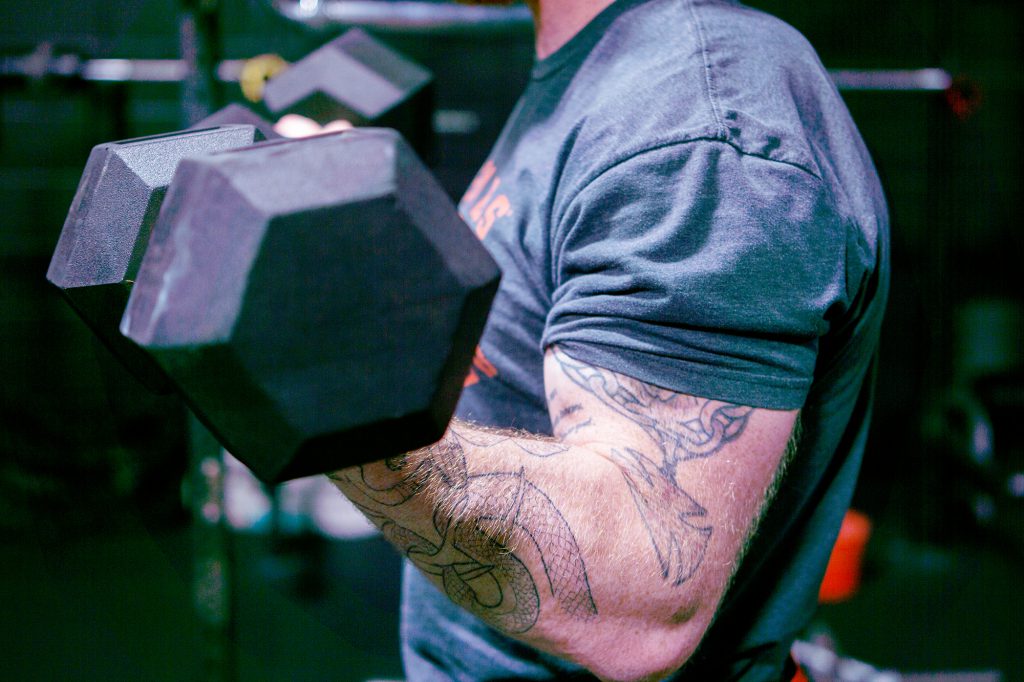 Remember to always balance your pressing exercises with pulling exercises. Yes, you're going to build more overall upper-body strength with pressing, but pulling is effective as well and balancing the ratio is also important for shoulder health. Match your presses and your pulls one-to-one.
Related: Half Marathon Playlist – 13.1 Good Reasons To Run With Music
Sample Upper-Body Strength Training Day
Check the training card below for a sample upper-body workout that uses some of the presses from above matched with pulling exercises.
The exercises are programmed in supersets. You'll do A1 and A2 in alternating sets, etc.
| | | | |
| --- | --- | --- | --- |
| Exercise | Sets | Reps | Rest |
| A1. Standing Double Kettlebell Overhead Press | 4 | 3 | 90 seconds |
| A2. Chinups | 4 | 3 | 90 seconds |
| B1. Single-Arm Dumbbell Bench Press | 3 | 6 | 75 seconds |
| B2. Single-Arm Dumbbell Row | 3 | 6 | 75 seconds |
| C1. Loaded Pushups | 2 | 15 | 60 seconds |
| C2. Inverted Row | 2 | 15 | 60 seconds |
Read Next: Add Core Training to Your Rucking Routine for Elk Hunting Prep