When David Santini spotted the doe from his stand, he knew immediately that it was the "albino" deer the property owners had seen numerous times on the adjacent lot.
The rare blond-colored doe had successfully eluded hunters on this Texas property for three years to this point, but now she was walking right into one of Santini's shooting lanes.
For context, the chance of seeing an albino deer in the whitetail woods is roughly 1 in 30,000.
Visiting from Colorado, the hunter and Marine veteran hadn't been in his stand for five minutes when the doe appeared.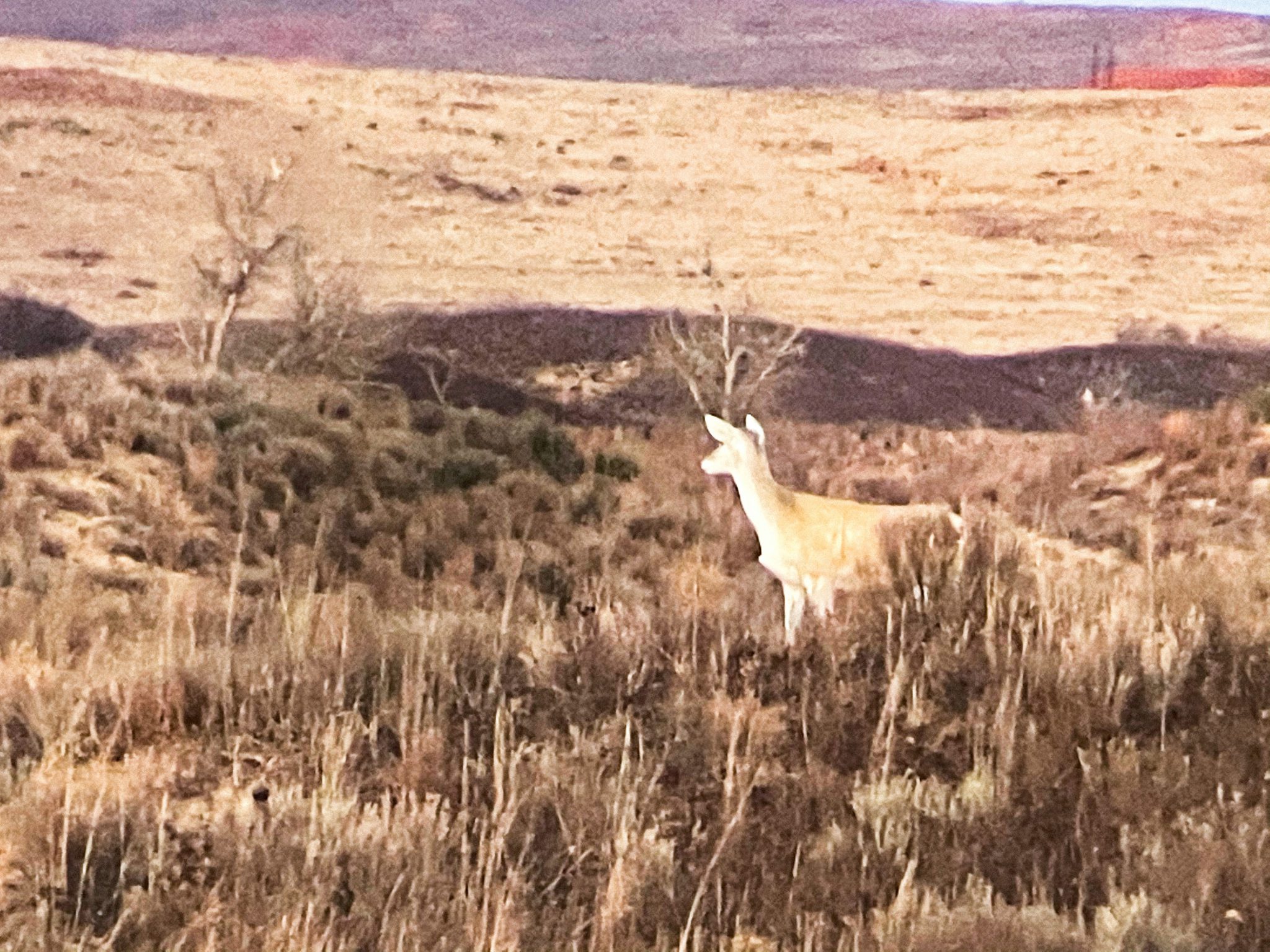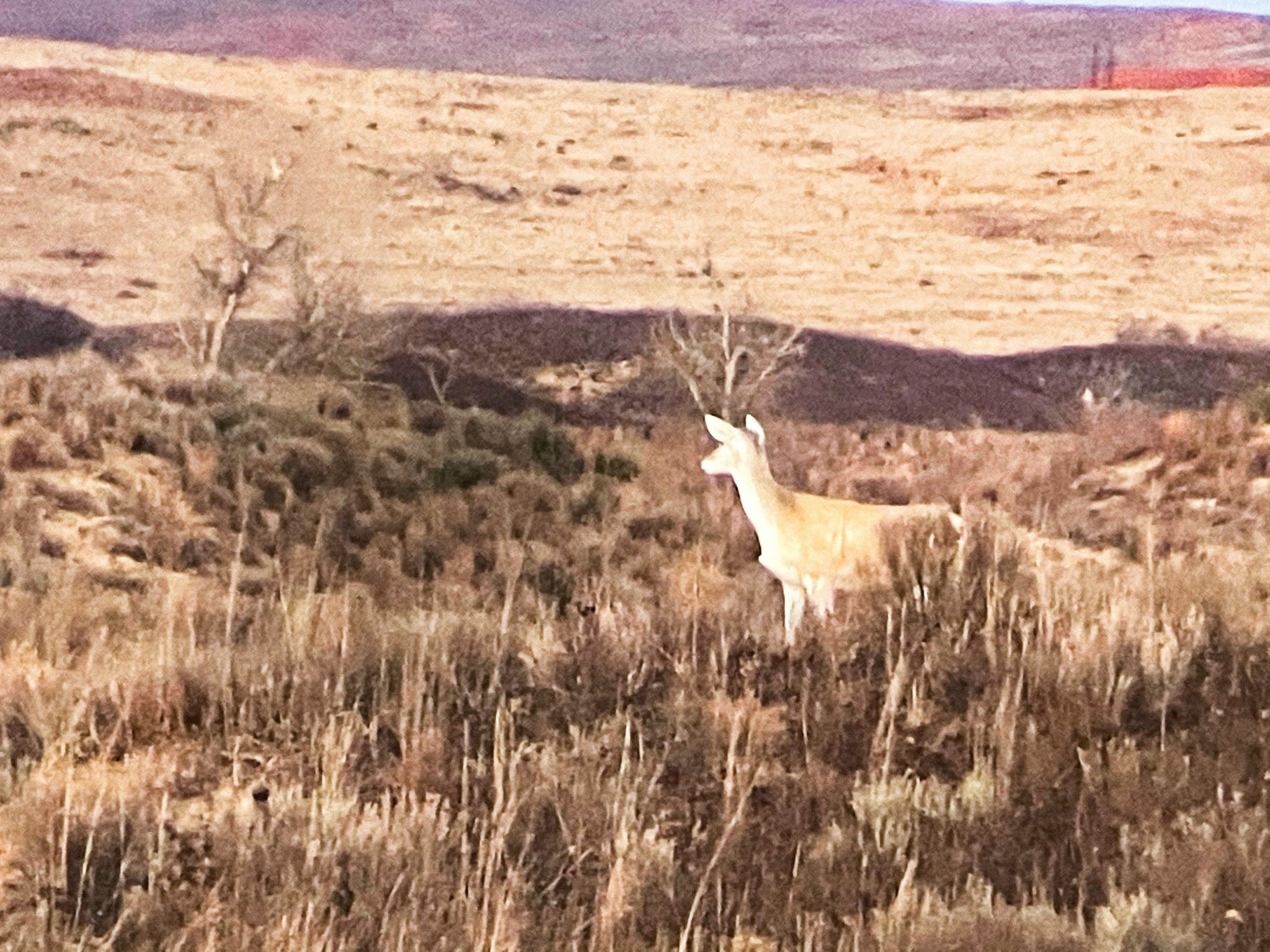 "She's going toward the neighbor's property," Santini said. "I was hyper-focused on her, and sure enough, she stepped directly into the shooting lane and stopped. I loosed the arrow, and she peeled off, ran 20 yards, front flipped, and was dead before she even hit the ground. She's down. I'm freaking out. Blood is pumping. Holy shit, I just shot the albino!"
At this point, Santini's stoke could not have been higher. Then he spotted two other does that were keyed in on some thrashing in the grass not far from where he shot his deer.
"I was like, oh shit, did I shoot a second deer?" he said. "I got out of the stand after the thrashing stopped, walked over, and to my amazement, it was a fawn doe that was albino as well."
In his extreme focus on making a clean killshot, Santini hadn't seen the yearling behind the doe. His shot had passed through and cut the jugular vein on the younger deer.
Santini then realized that both deer had typically colored eyes and noses but translucent hooves, indicating that they were leucistic, not albino.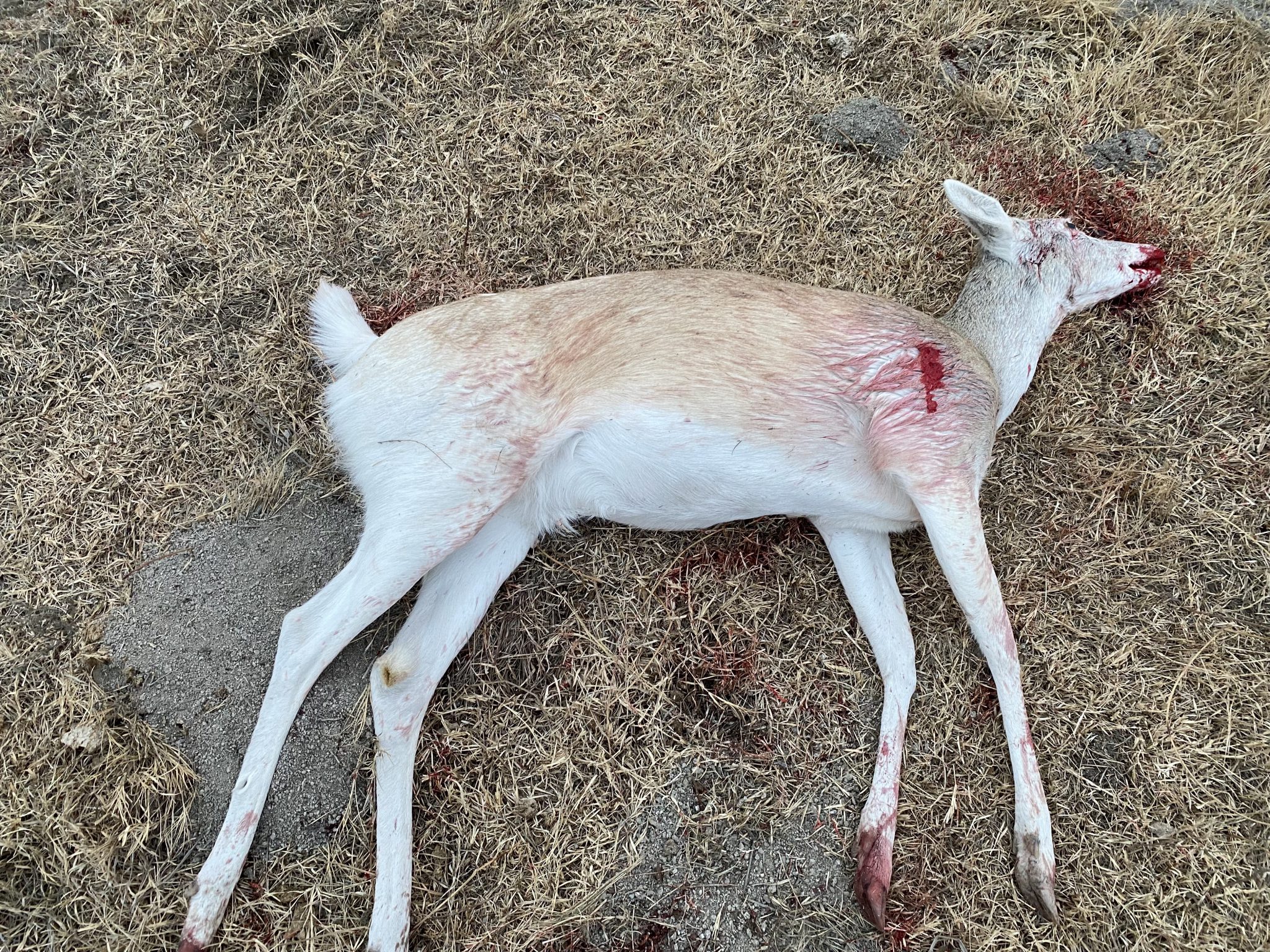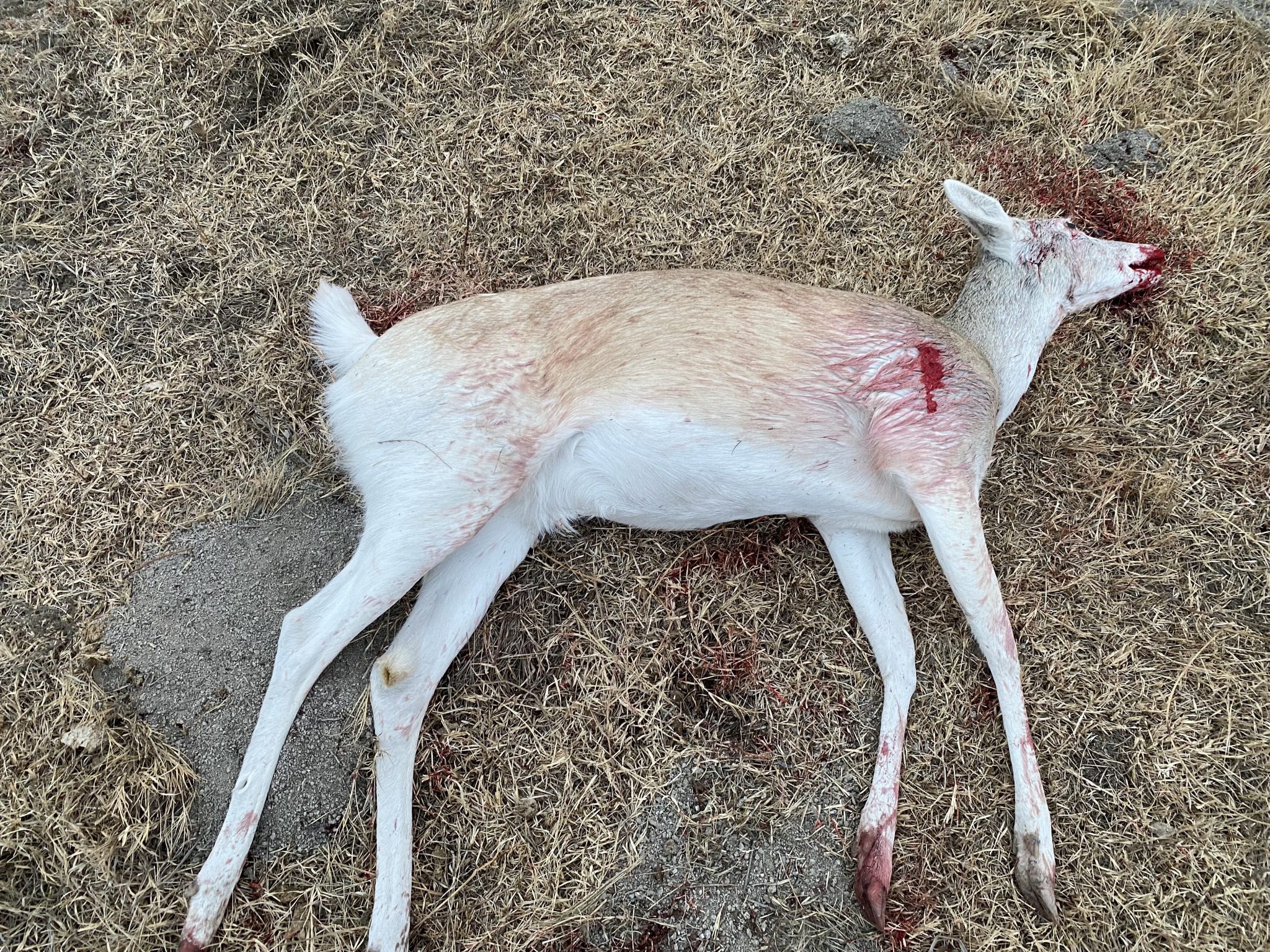 It's important to note that while these deer are rare, they are not endangered, nor are they a discrete species; these are genetic mutations.
Albino deer completely lack body pigment due to their cells failing to produce melanin. Only about 1 in 30,000 deer are born as true albinos: solid white with a pink nose as well as pink eyes and hooves.
Many people incorrectly identify piebald deer as albinos. A mutation expressed in about 1 in 1,000 deer, piebalds have varying amounts of white hair along with their typical brown color. Most piebald deer carry additional white patches, but there are cases where piebalds are almost entirely white with only a few brown spots. Their eyes, nose, hooves, and other anatomy are the same as any "normal" whitetail.
To confuse the issue a little more, leucistic deer, which is what Santini shot, are often called piebald but have another genetic mutation entirely. Only 1% of all deer (roughly 1 in 25,000) are leucistic. They are almost completely white but retain the normal color of their eyes and nose. Their hooves are white or translucent, and they can have a bit of body pigmentation that looks like a color tint rather than spots like a piebald.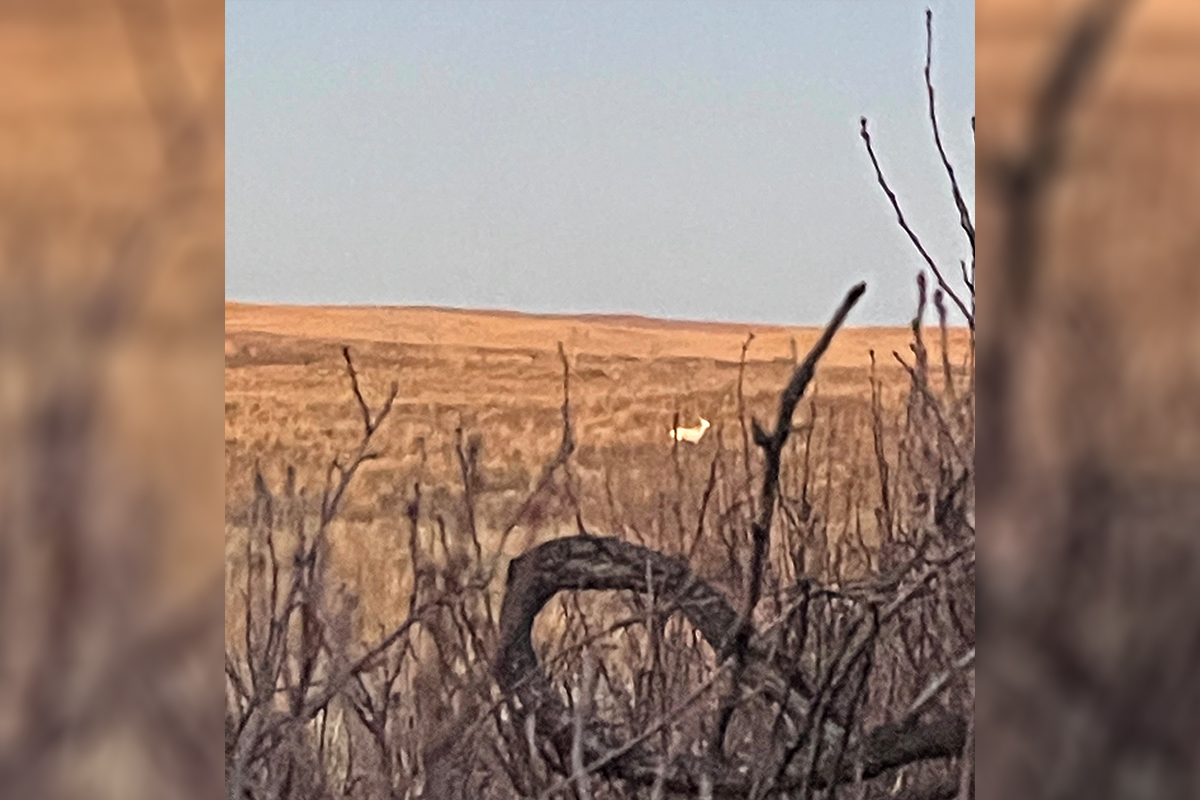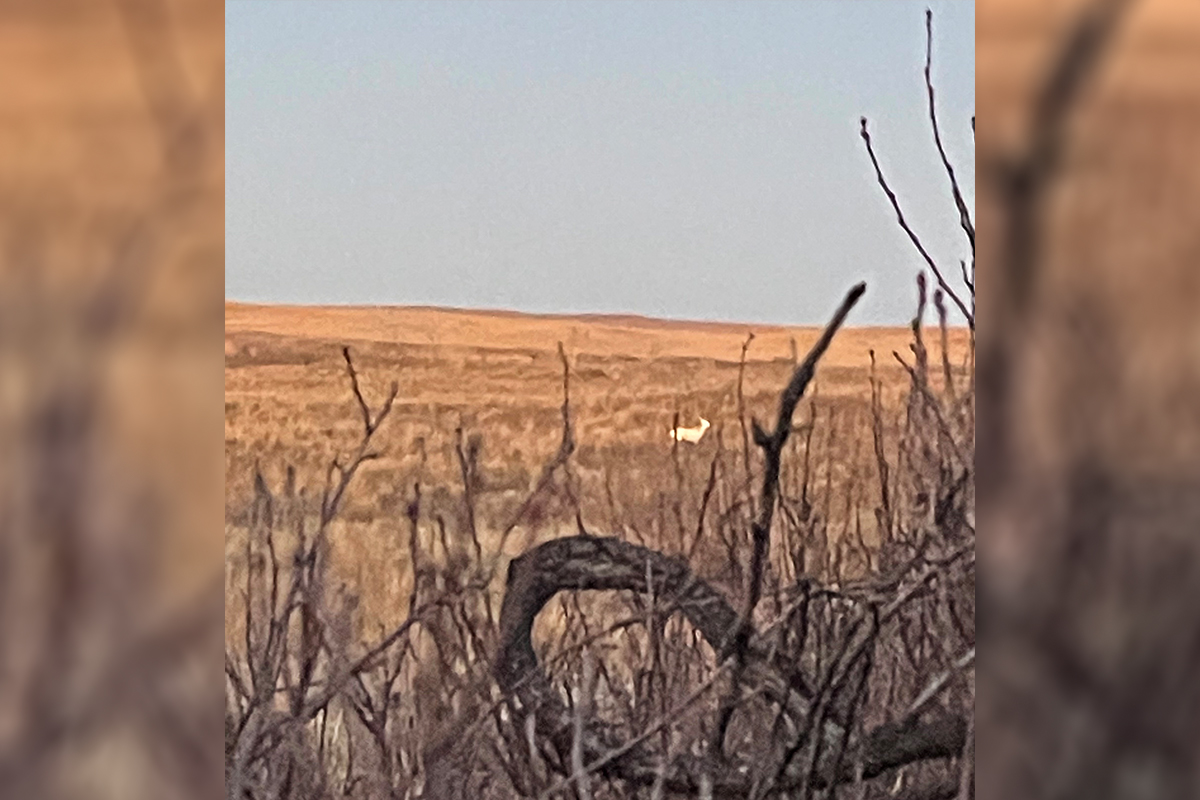 The genes for any of the three conditions are recessive, so both parent deer would have to possess the mutated gene for it to be expressed in a fawn. Even then, there's still only a 25% chance of expression.
For Santini, 1 in 25,000 odds turned into a once-in-a-lifetime hunt.
"It's crazy, man. This kind of shit never happens to me," he said. "You know, I never won the bike at the raffle at school. Right? None of that crap. If anything, I'm just trudging, trudging the happy road to destiny."
He might want to trudge to the store for a lottery ticket along the way.
Read Next – Antlered Doe: Missouri Hunter Shoots Rare 16-Pointer