Chip Davis hit the road in 1992 with the goal of bagging a mature tom in each of the 49 states that have a huntable turkey population. After 30 years of windshield time and a lot of patience, over Easter weekend this year, he punched a tag in West Virginia — the last state on his list — and finally completed his US Turkey Super Slam.
He was rained out on the first day of his hunt, but the weather cleared on the second day, allowing him to bag his 49th tom in as many states and join a short-list of only 13 other hunters who have completed such a quest.
---
Steep Learning Curve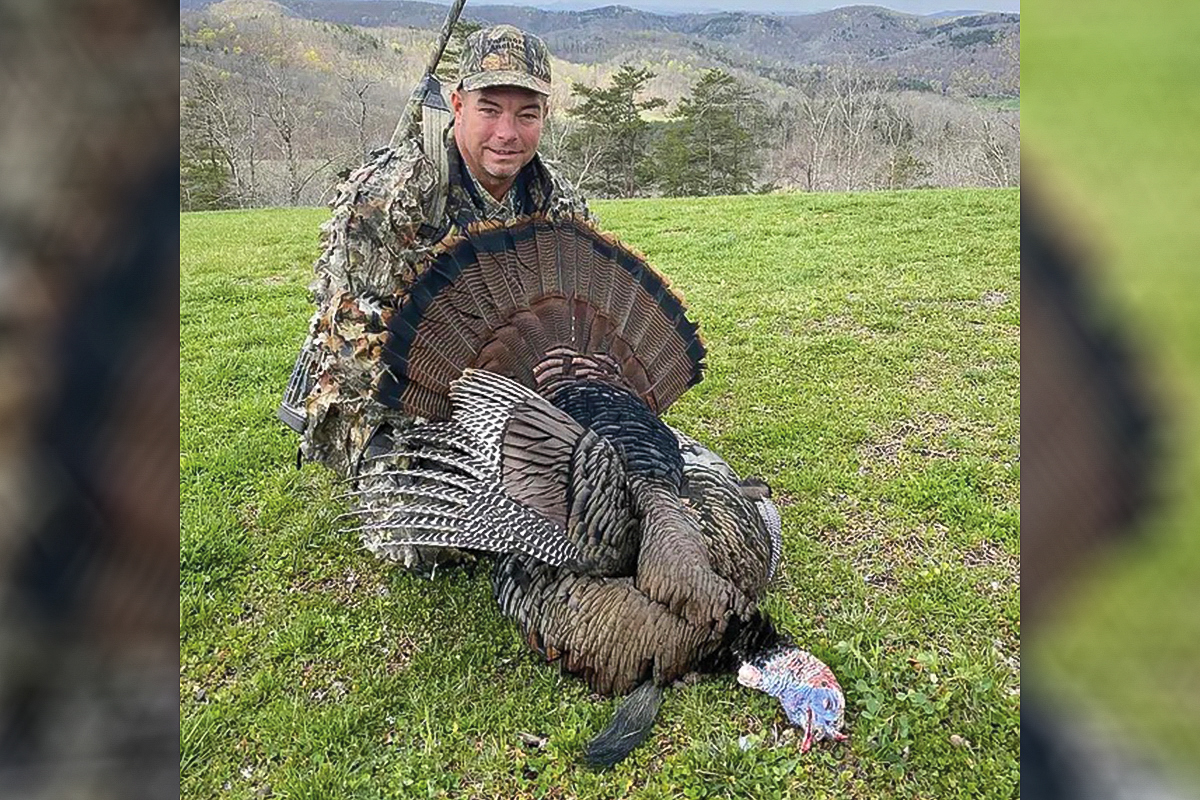 Davis told Free Range American that he first took to the woods for turkeys in 1985 and was hooked immediately.
"I think from the first time I heard a turkey gobble, the passion was there and continued to grow until today," he said. "When the hair on the back of my neck stood up, I was hooked. They had me. They had my number."
Without any mentors to guide him, Davis turned to hunting books like Tom Kelly's Tenth Legion and Gene Nunnery's Old Pro Turkey Hunter for instruction.
Their word was gospel, and he abided to a fault — he once even chose not to shoot a bird that didn't line up exactly where his barrel was aimed.
"The rule was you can't move," Davis said. "All I had to do was move my barrel about an inch and a half. I was a statue. That was the last time I saw that gobbler in my life."
Of course, it was the birds who were his best teachers.
"I learned something every time I went (turkey hunting)," he said. "Even though I was not harvesting turkeys, I was learning turkeys. Literally, I mean, the ones that mentored me and gave me my education were the wild turkeys themselves."
RELATED – Hunting the Mountain-Dwelling Merriam's Turkey
---
Call of the Wild (Turkeys)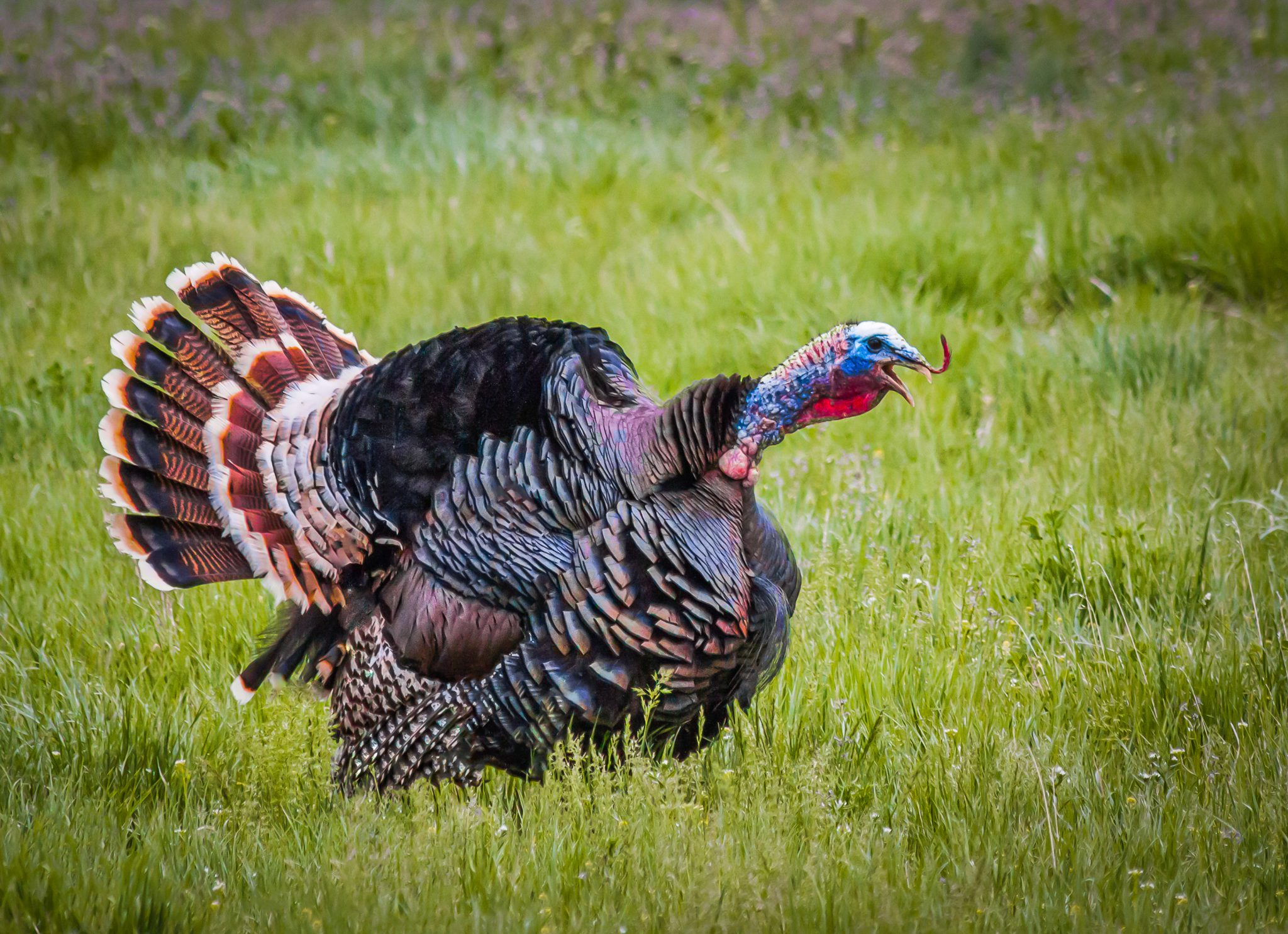 Davis didn't take his first road trip to hunt turkey until 1992. He'd heard tell of Missouri's great reputation for gobblers and decided to experience it for himself.
As it turned out, this trip would serve as the precursor to his first big goal as a turkey hunter: a series of road trips to bag a Grand Slam: killing one of each North American species of wild turkey. 
He already had Eastern turkeys checked off the list. It didn't take long for him to kill a Rio Grande in Texas, an Osceola in Florida, and a Merriam's turkey in Nebraska.
With a Grand Slam under his belt, and a healthy addiction to gobblers only getting stronger, the only logical next step for Davis was to try and bag a tom turkey in each of the 49 states that have birds — the US Super Slam (Alaska is the only state not on that list).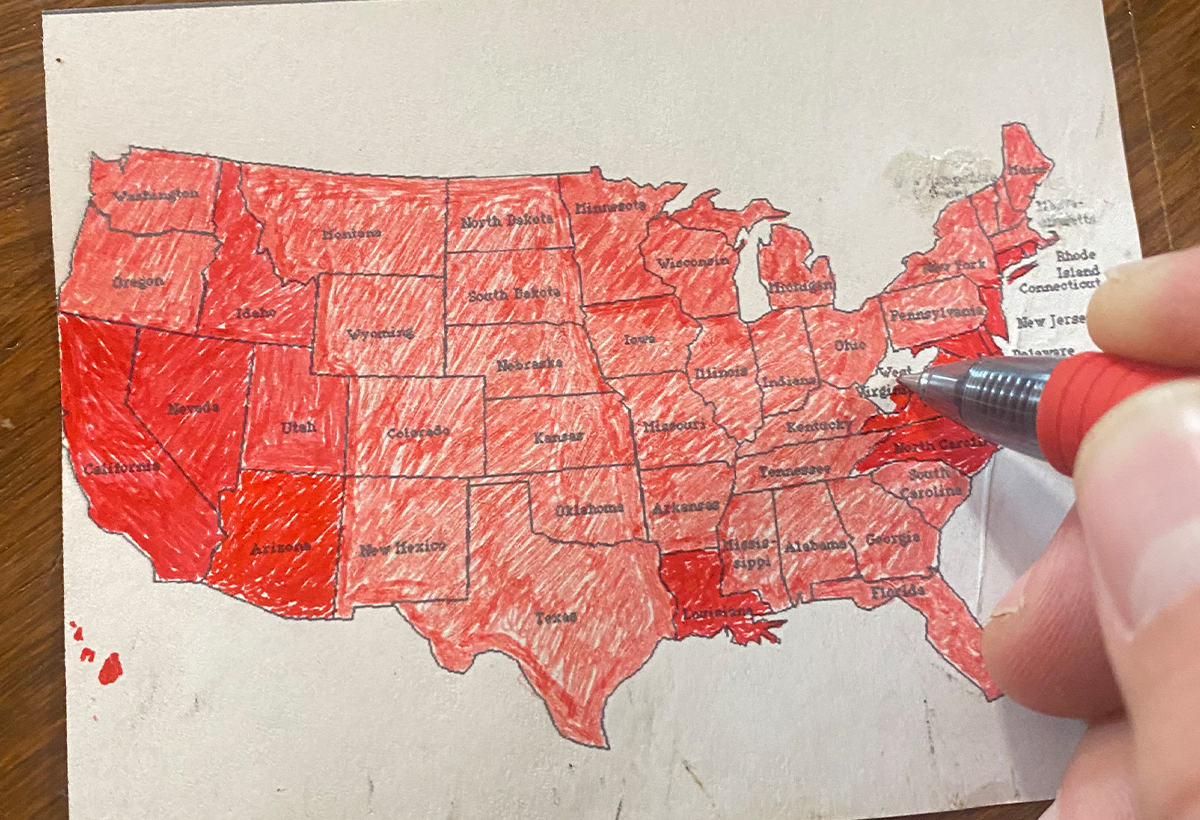 "I printed off a small postcard-sized map of the United States," he said in an interview, "and every year after the season, I would color the states where I got my turkeys in red."
When asked about how he was able to fund his trips — especially Hawaii — the former farmer and current auctioneer laughed.
"Hawaii doubled as our 25th wedding anniversary," he said. "Yeah, so that one was different. That one was a save-up deal. We were getting ready for that three or four years before we did it. Normally, with the system I have, I'm just as comfortable with a sleeping bag in the back of my truck."
RELATED – The Many Sounds of the North American Wild Turkey
---
It's That Second Step That Will Trip You Up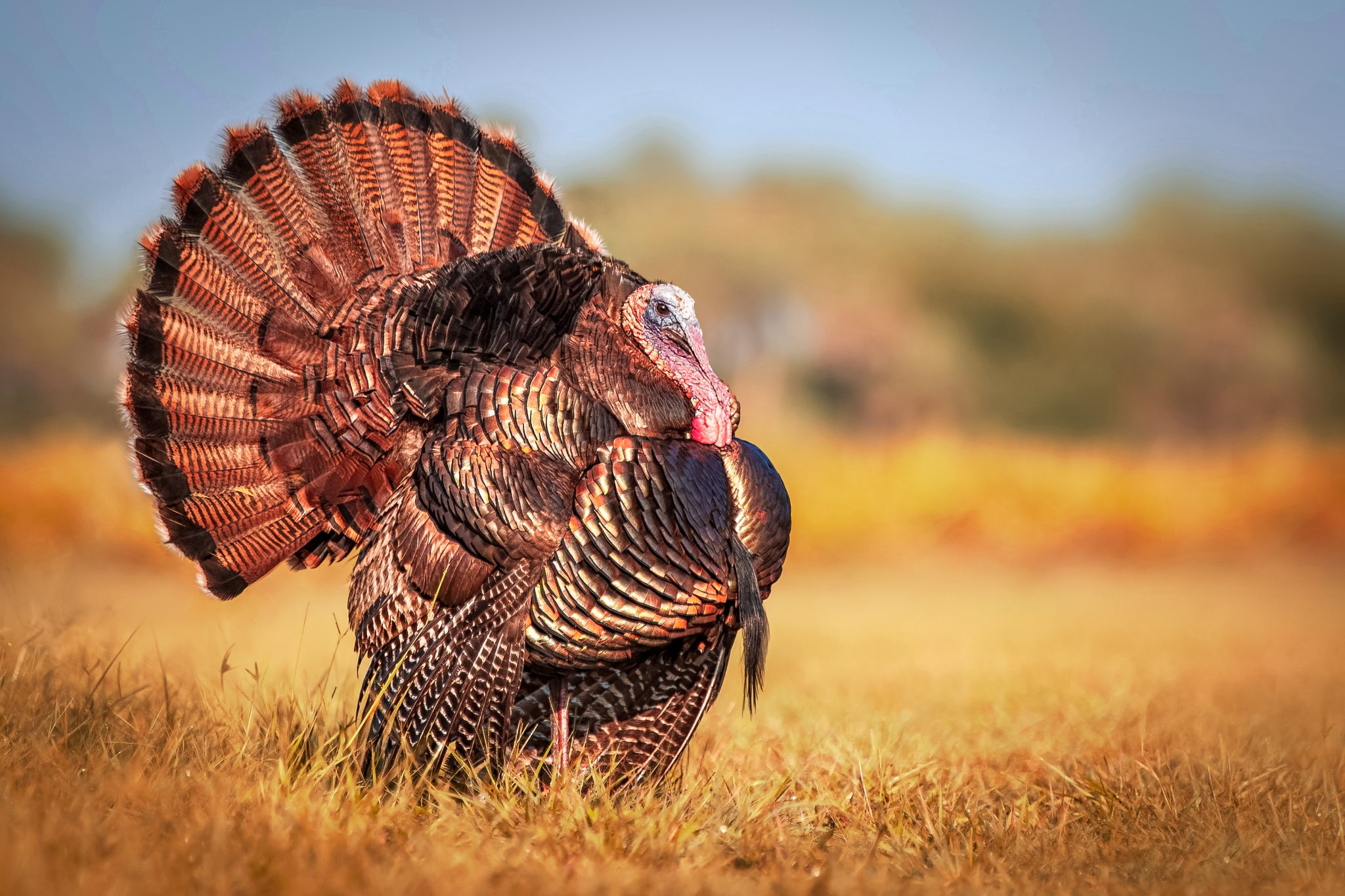 Davis took on this challenge like it was a military operation. He scouted states with the largest populations and chose areas with the highest turkey concentrations. He identified locations that were near borders with other states so that he could consolidate multiple hunts into one trip. He streamlined how he packed gear, so he had the most efficient kit possible. He often introduced himself to property owners and asked for permission to hunt land where he spotted birds.
"I wouldn't just arbitrarily knock on doors," Davis said. "I wouldn't knock on a door if I didn't see a gobbler on the place. I would stack that in my favor. I met a lot of guys like that who are my friends today."
Davis took on all the necessary planning, logistics, and permissions, to achieve his goal, but he says the two most essential attributes that aided him on the year's long journey were patience and a willingness to put himself out there.
"Ninety-eight percent of the time, the thing that prevents people from doing this is they never start it," Davis said.
"The number one reason why most people just live life and have a lot of things they want to do but never get done is because they never take the first step," he added. "And if they do, in fact, take the first step, they don't take the second step. It doesn't even have to be turkeys. No matter what their passion is, I just want to be an encouragement to other people."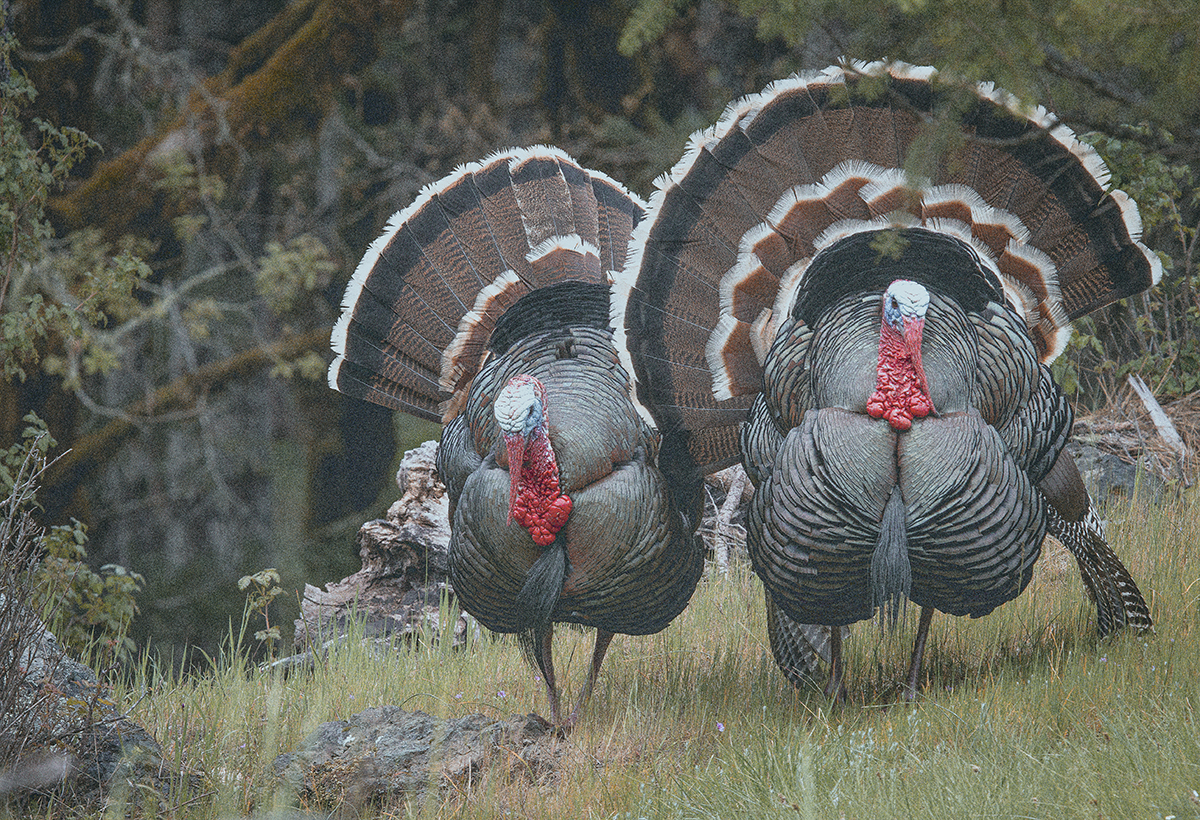 Of course, a supportive family was also a key ingredient to his success, whether he was traveling for a weekend or weeks on end.
"Having somebody that understands your quest — it's impossible without their support. Having a strong family dynamic behind you is essential to doing something like this."
Davis recounted a few high points from his time spent pursuing the super slam, like meeting another hunter who would become his closest friend and his youngest son's namesake.
"John passed away a few years after [my son's birth] in a very untimely work-related automobile accident," he said. "I literally said John's name when I was walking out with the last turkey."
On another occasion, in the remote backcountry of Oregon, Davis had a cow elk and her brand new, wobbly-kneed calf stop just yards away while the calf nursed – not something many people get to experience firsthand.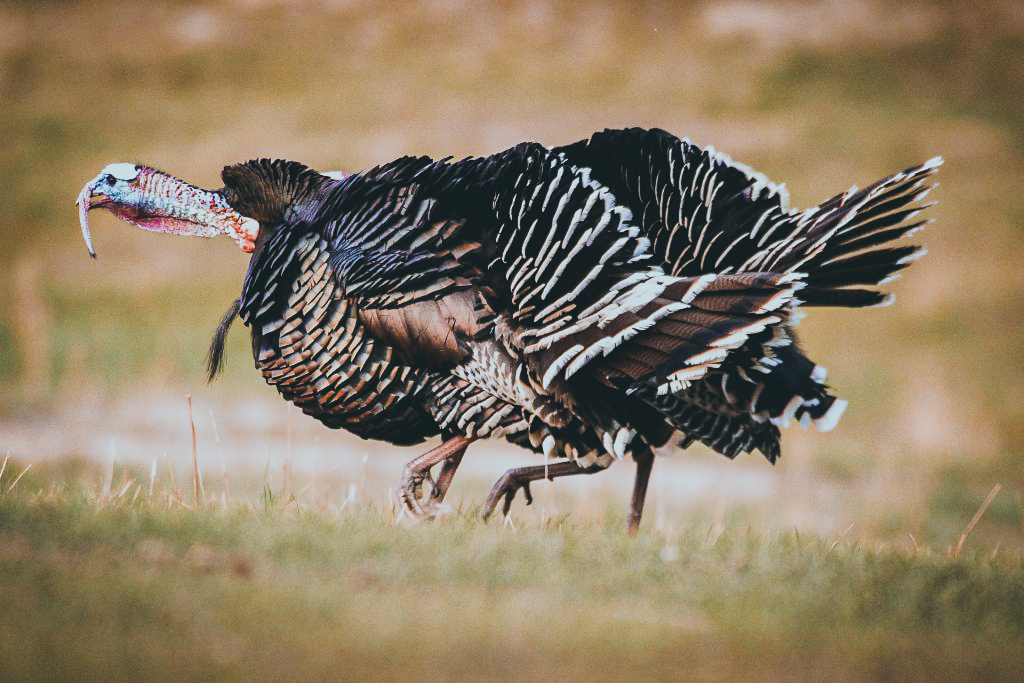 In North Dakota, he found birds on the first day of a four-day hunt but had to stick out a two-day wait before he got his shot.
"I was back at daylight [on the second day] and literally put those birds to bed — never coming out, never eating lunch, never doing anything besides staying with those turkeys. I was never more than 100 yards from them for two solid days. Finally, on the last day, I actually connected with him shortly after daylight."
He also took his oldest son on trips to Florida, Texas, New Mexico, and Colorado to get his Grand Slam when he was 13. He skipped 6th grade field day to go and shoot his last bird in Texas.
Given the incalculable value of a Super Slam, Davis says 30 years isn't too bad an investment.
"Like anything in life that's worth doing, it didn't come easy," Davis added. "But there's a lot of mile markers down that trail that are extremely memorable that kind of shaped who I am."
---
READ NEXT – Getting Gobblers: Hunting the Rio Grande Turkey