Nothing marks the start of hunting season like a good old-fashioned dove shoot. Across the Southeast, Texas, and parts of the Midwest the ceremonial beginning of fall is often a gathering of friends and family — around a planted sunflower field.
"It's as much a social occasion as it is a hunt," my buddy, the photographer Kerry B. Wix, told me on opening morning at his family farm in Tennessee. But this year, "it should be a helluva good shoot, too."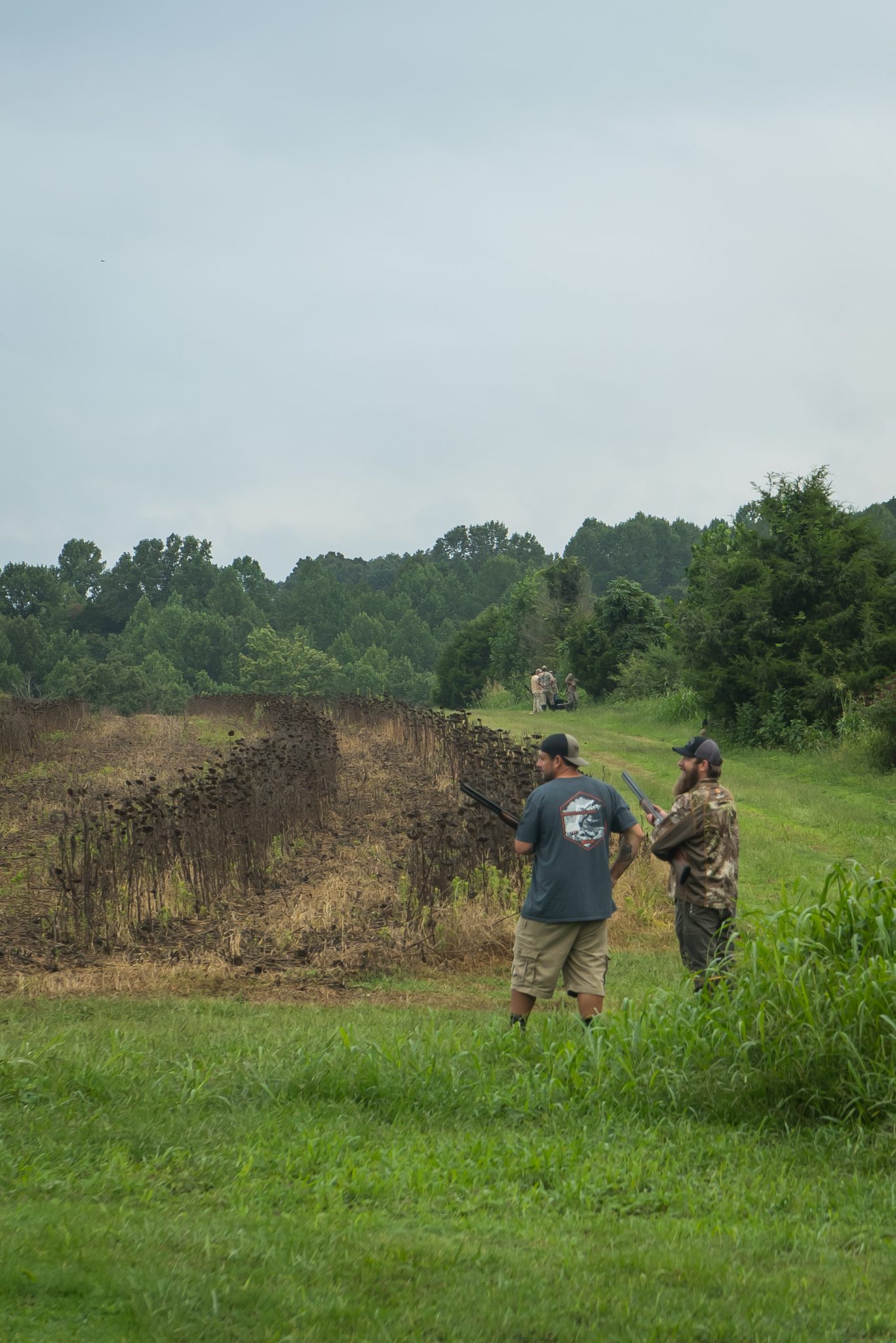 Every year Wix plants a few acres of sunflowers for the doves. As the plants dry out, the doves move in and pick at the seed heads, and hunters collect along the field edge to pick at the doves. Wix, standing here with backward hat, made laps around the field during our morning hunt, catching up with the 20 or so friends that showed up for the occasion.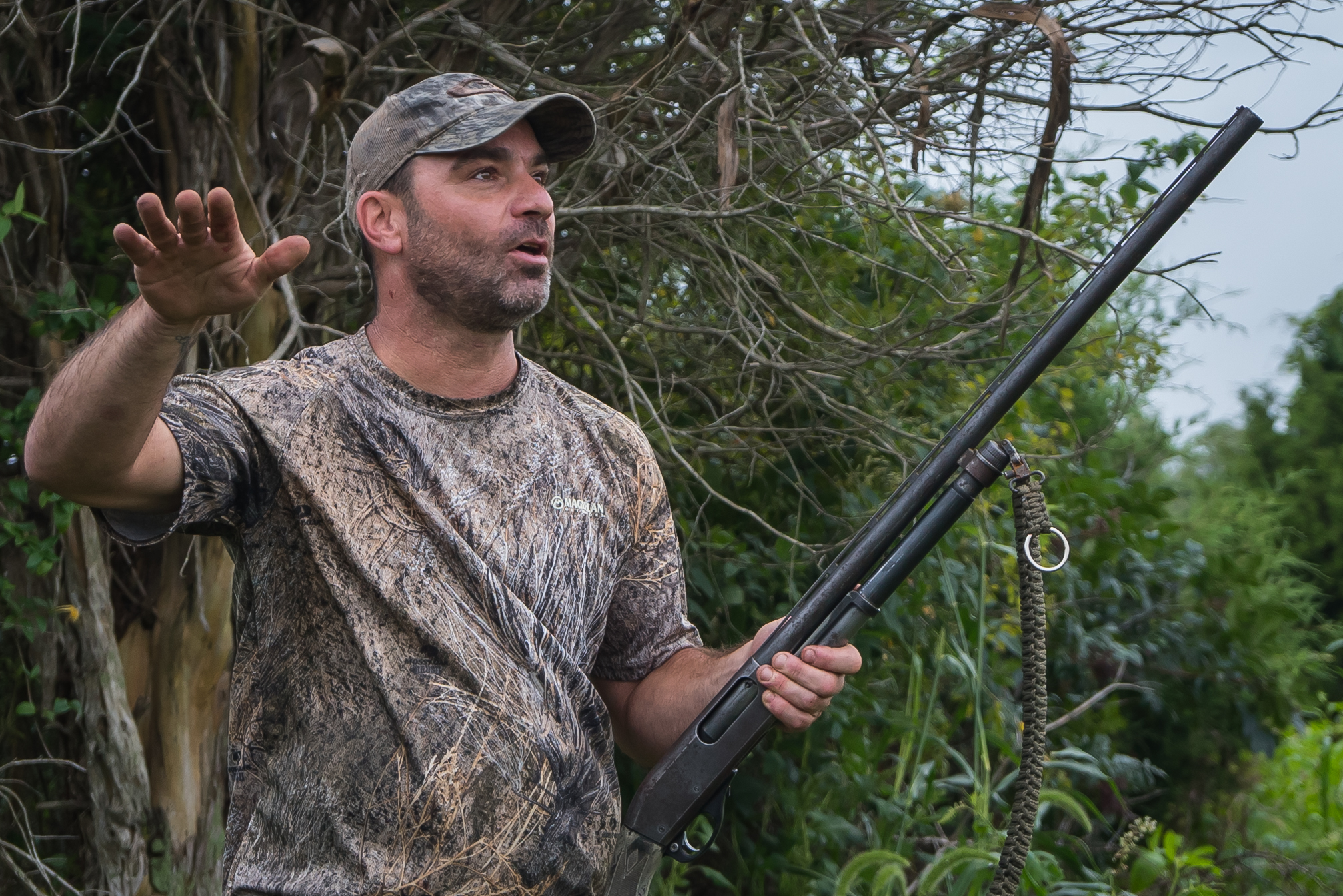 Everyone calls Jason Thompson "Billy Wayne," but no one can say for sure where the nickname came from. He goes by "Timber Ghost," too, for his prowess in finding Arkansas duck holes. "Bootstrap Bill" is another one. "We've got 20 different names for him," Wix told me. Billy Wayne is a local legend and watching him shoot, it's clear to see why. No dove inside 70 yards was safe from his busted-up Remington 870. The gun is missing a forestock — the pump — and he shucks it by pinching the naked metal rails. "Don't you want to get a stock for that?" I asked. He looked at his shotgun, then looked at me. "It works just fine."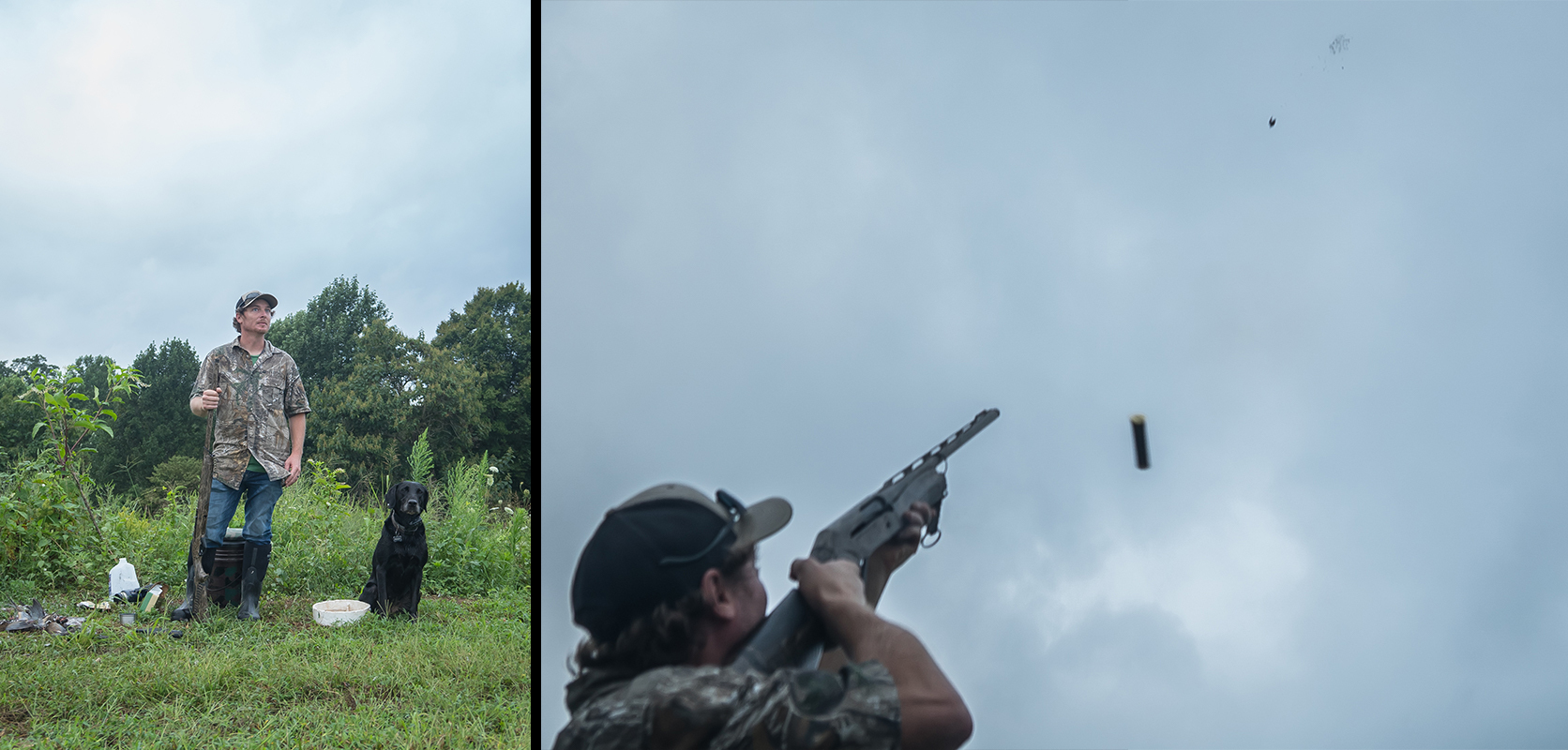 For many hunters, doves are but the first wing shoot of the fall — a way to dust off cobwebs before higher-stakes work on ducks and geese. That's true of the shooters, and their dogs, like Bailey, who fetched doves for owner Denny Galloway. Bailey made probably 50 retrieves for our side of the field when I caught up with them. "She's hot," Galloway said, pouring water from a jug into a light Styrofoam dog bowl. We had started at first light, and by 8 a.m. it was in the high 80s, soon to break 90. "I'm hot, too," Galloway said, then his eyes shot to the sky. "Bird!" he called out to the line, then twisted backward, and bang. Another bird for hot Bailey to retrieve.

Two sets of eyes are better than one, so Amanda May Philips watched the sky for her husband, Stephen. The newlyweds were on their way to a Florida honeymoon when they detoured to Wix's farm for the dove opener. "We couldn't miss this," Stephen told me. Every time he shot, Amanda plugged her ears and smiled, then handed him two more shells. Why didn't she bring a gun? She smiled again. "Oh, I'm okay."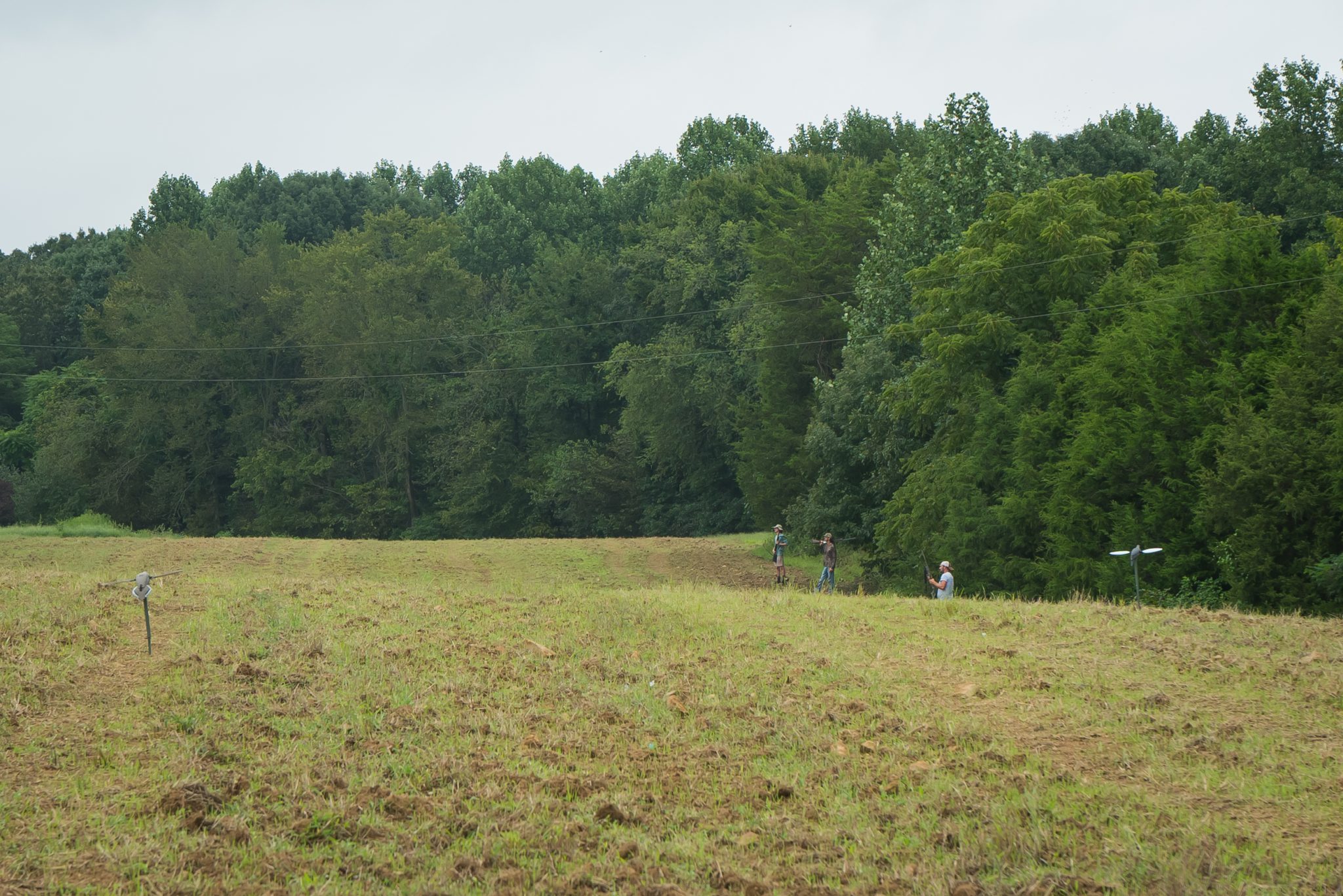 The hot corner was by the power line and some planted alfalfa. Doves tend to light onto power lines before surveying a field and moving in to feed. A steady pop of shotguns all morning from that corner motivated the rest of us to nudge down the field line, encroaching steadily, gently, for some of that especially hot action. Spinning-wing decoys staked in the field drew birds, too. They'd come to the power line, get shot or flare, then spin off toward the decoys or the sunflowers, where more shots inevitably rang out.

The 15-bird limit per person meant plenty of critters to clean by the pickups. Doves are one of the best-tasting flyers on this green earth, so it was all-hands-on-deck to get them cleaned and cold — fast. A seed bag was set out for the carcasses and a blue pail for the breasts.

Washed up, the tasty little breasts were bagged in packs of 15. When the crowd broke up, some drove home or to work — or even a honeymoon — while others walked a few dozen feet to cook the little nuggets of meat over an open fire. A good dove hunt is like this, a community gathering, a community killing, a community feed, the mark of good things to come in the hunting season ahead.
Read Next: Upland Starter Kit: The Gun, Boots, Vest, and Skills You Need