The fly-fishing industry is most definitely not just for old white guys anymore. The sport is worldwide and getting younger, and it has never been more accessible or diverse as it is now. Even with the ongoing shit-show that is influencer culture, the lion's share of newcomers are learning how to fly fish from veteran fly anglers who could come from Chicago, St. Louis, or New York City just as easily as Bozeman, Jackson, or Denver. And they're coming to the sport through in-person instruction or the YouTube video rabbit hole — from anglers like Paul Bourcq.
Bourcq is doing the important, in-person work of teaching people the fundamentals of fly fishing.
A fishing guide on the front lines of the sport in the idyllic Smokies of western North Carolina, Bourcq believes in the idea that a rising tide floats all boats. From being a certified master casting instructor and coaching the US youth fly-fishing team to multiple world championships, to helping bring the mission of the global fishing organization, FIPS-Mouche, into the 21st century and teaching his own kids about the beauty of being on the water, Bourcq is a humble, quiet force in the fly-fishing community.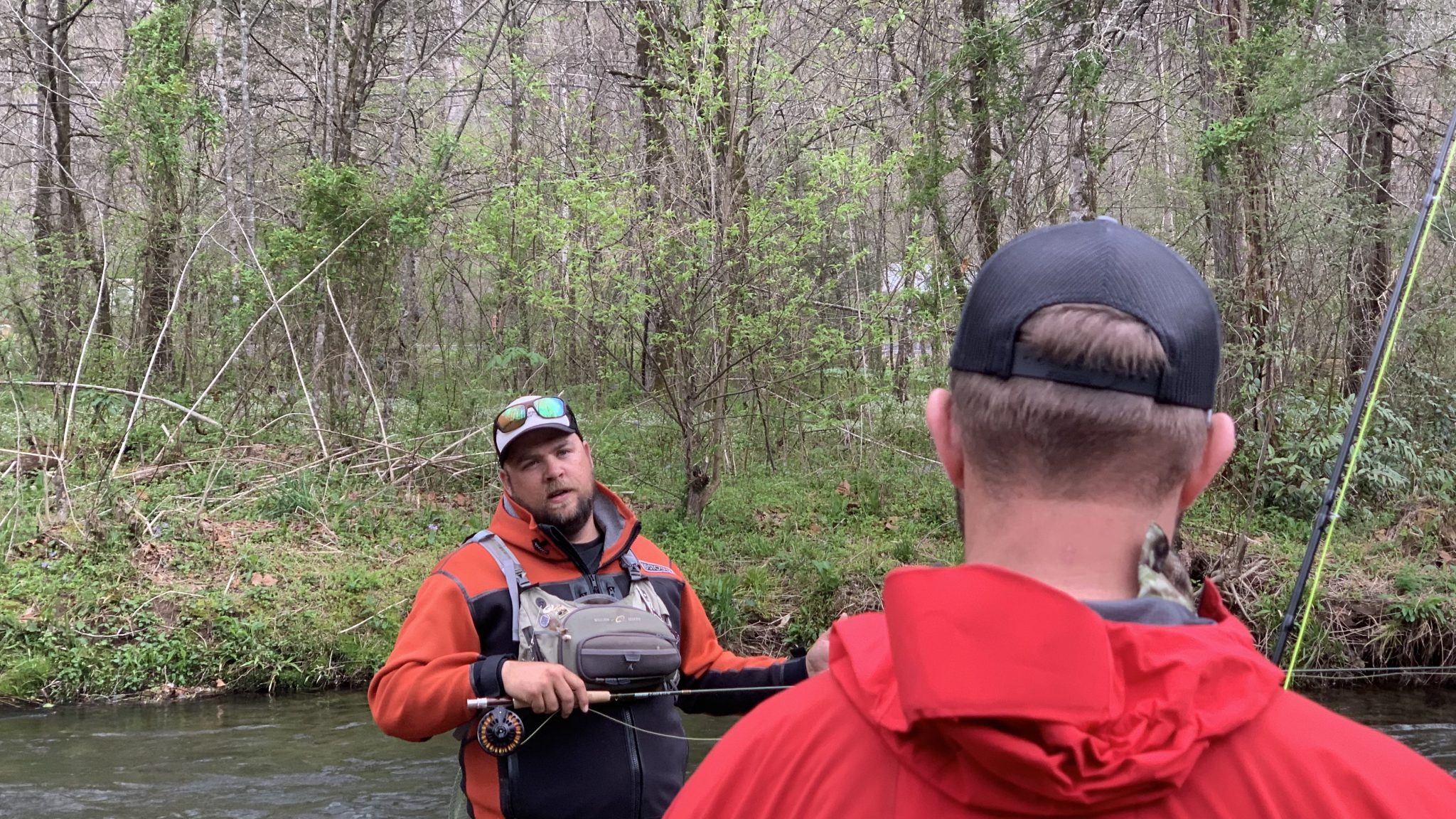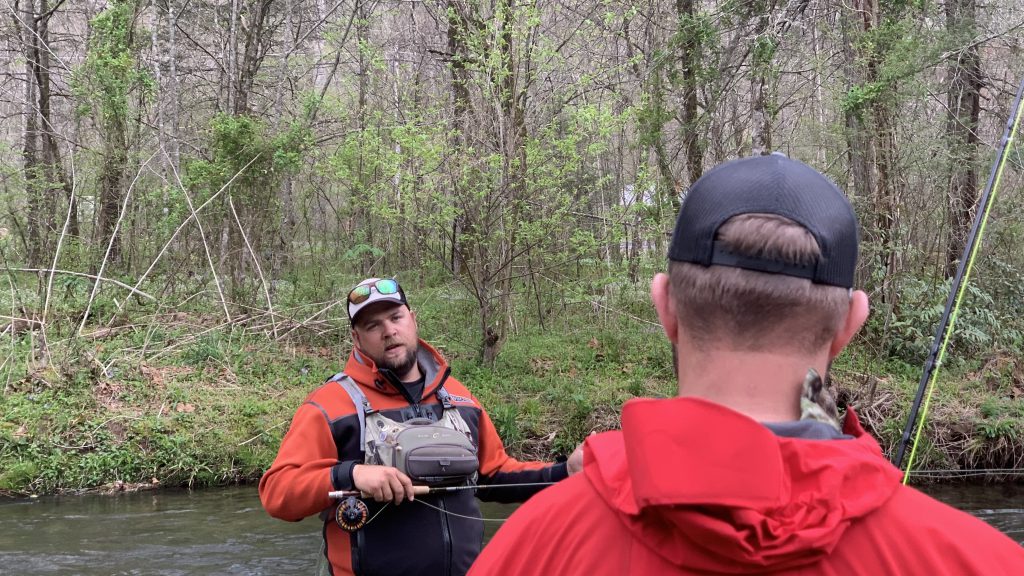 Free Range American caught up with Bourcq at a Hunter Recruitment Project event on his home waters to discuss his band's killer name, his early opinion about competitive fly fishing, and why you should never say "I've been really busy."
This interview has been edited for length and clarity.
FRA: Okay, let's start in left field. Any interests aside from fly fishing?
PB: Yeah, I'm a musician. I play guitar, piano, drums, and bass. I love blues and funk and soul, and I've got a band called the Grizzly Mammoth. I love taking photos, and I like playing video games. I like shooting guns. I like honey.
FRA: When did you first start fly fishing?
PB: Growing up, everyone knew I love to fish. So I was kind of known as the fishing guy. I first started fly fishing when I was 18 years old. It was a college PE class. So it was either golf or fishing. I knew I wanted to do it, but I never could really afford the gear anything. The first fish I caught on the fly was a stocker rainbow trout on the Tuckasegee River on an Elk Hair Caddis, tan, size 16.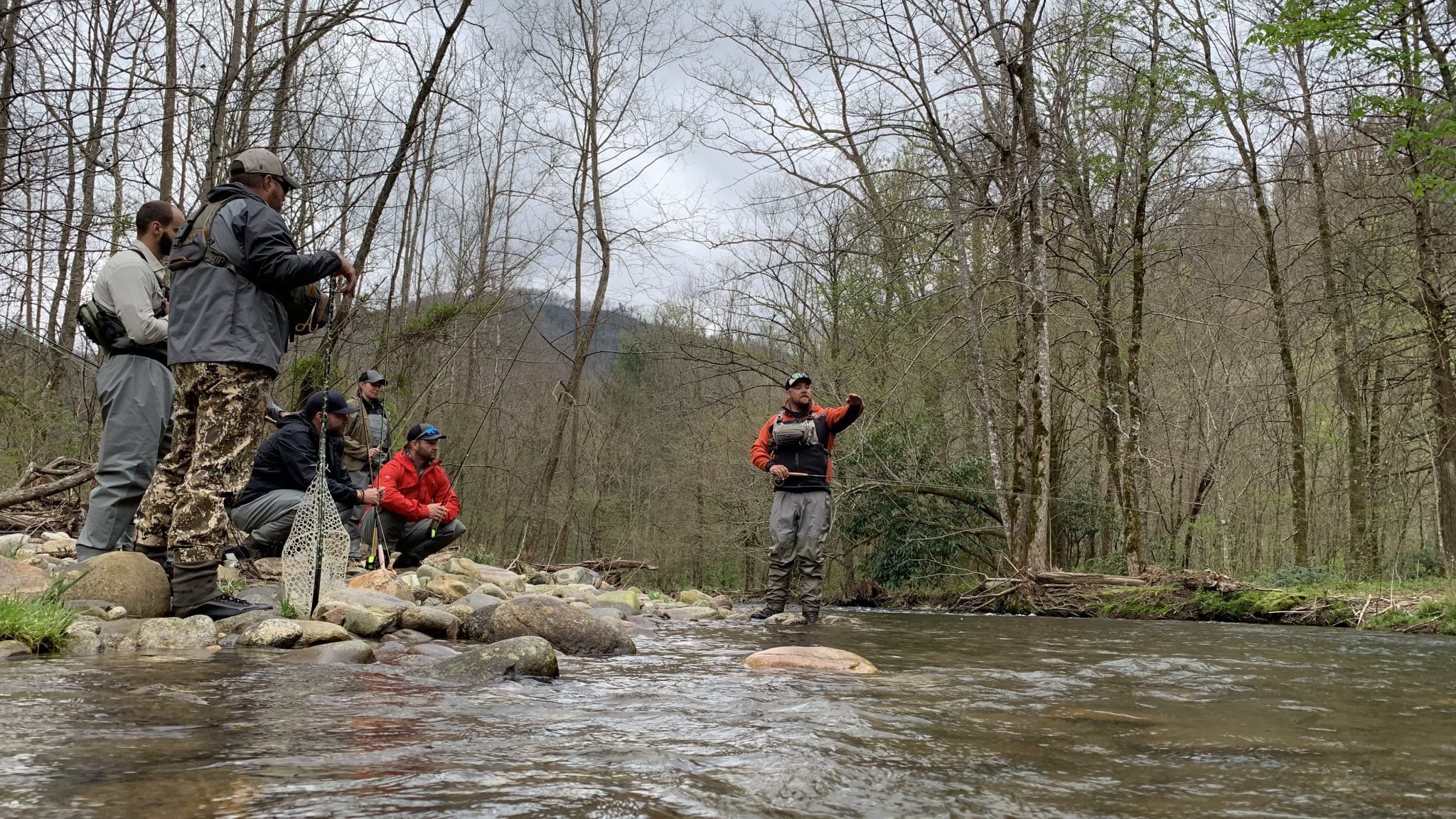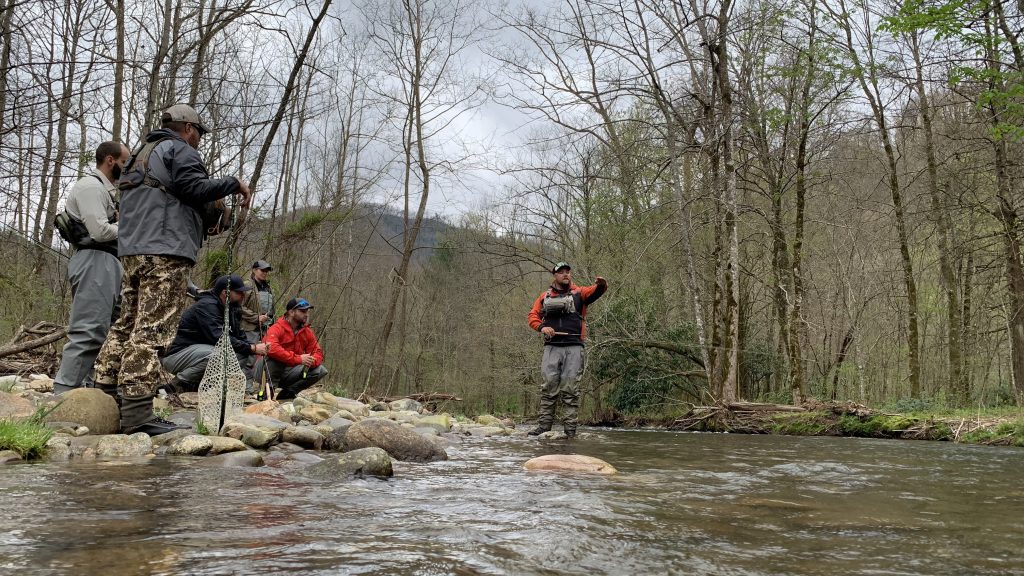 I wasn't very good at it. In fact, I was really bad at it. I didn't know much and actually bought the book Fly Fishing for Dummies. I still have that book actually. I read it like 10 times. It wasn't bad, to be honest with you.
Then I met Gordon Vanderpool, a guide who just moved to the area. We'd go fish and I'd struggle trying to cast. I couldn't cast 25 feet. He said, "I can see that you're fishy, you know where trout live, but you need to learn how to cast. Can't catch fish if you can't get the fly to them." He taught and I listened and kept working at it.
FRA: When did the competitive fly fishing start?
PB: Gordon asked me if I'd ever heard of competitive fly fishing. At first, I thought it sounded really lame, like competing in fundraising. That sounds stupid. He took me to this big tournament in Cherokee, North Carolina, called the Rumble [in the] Rhododendron. It started with a casting tournament, which consisted of accuracy targets, and then distance casting. Whoever won that, you got to pick the water that you fish the next day.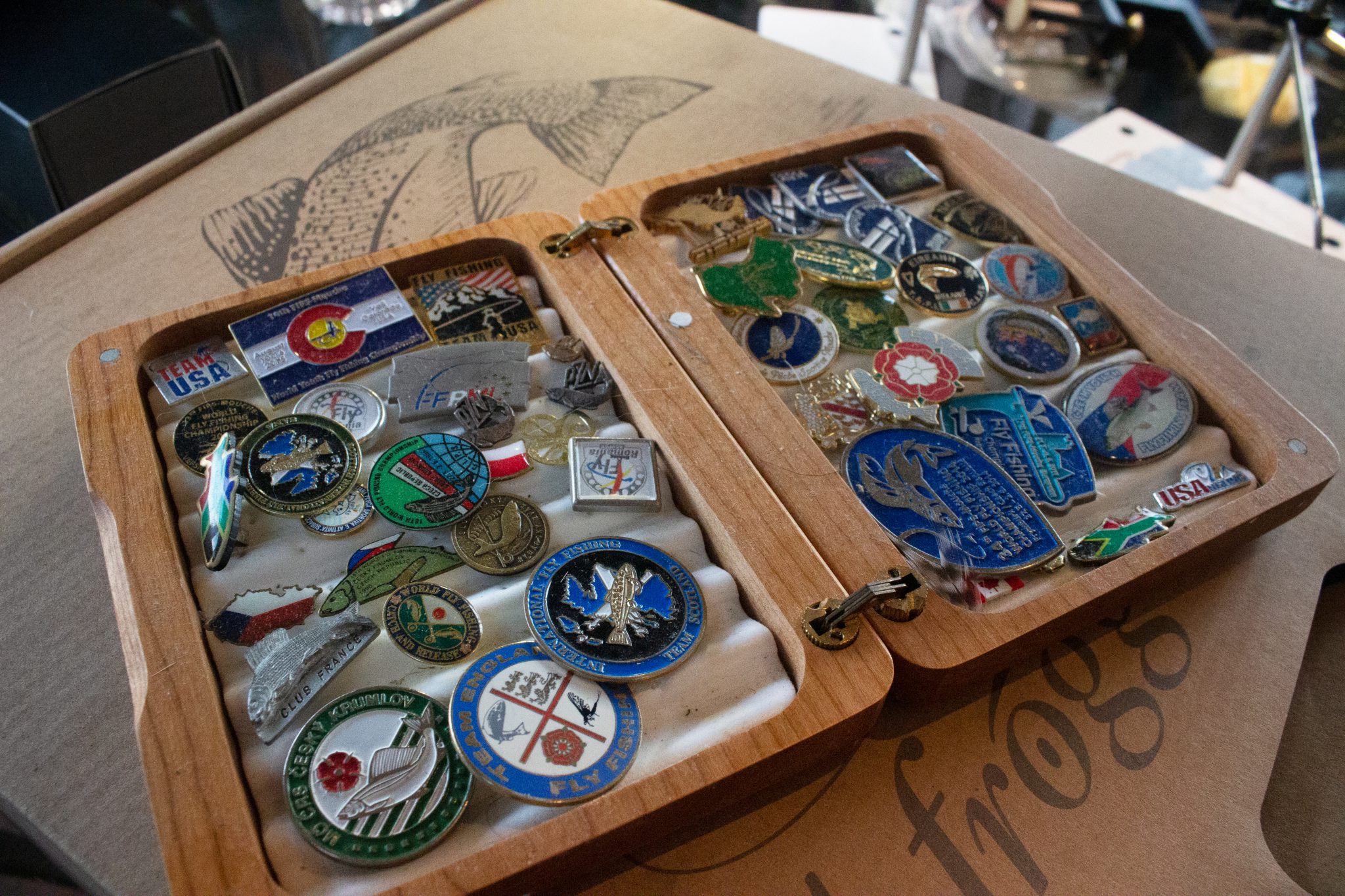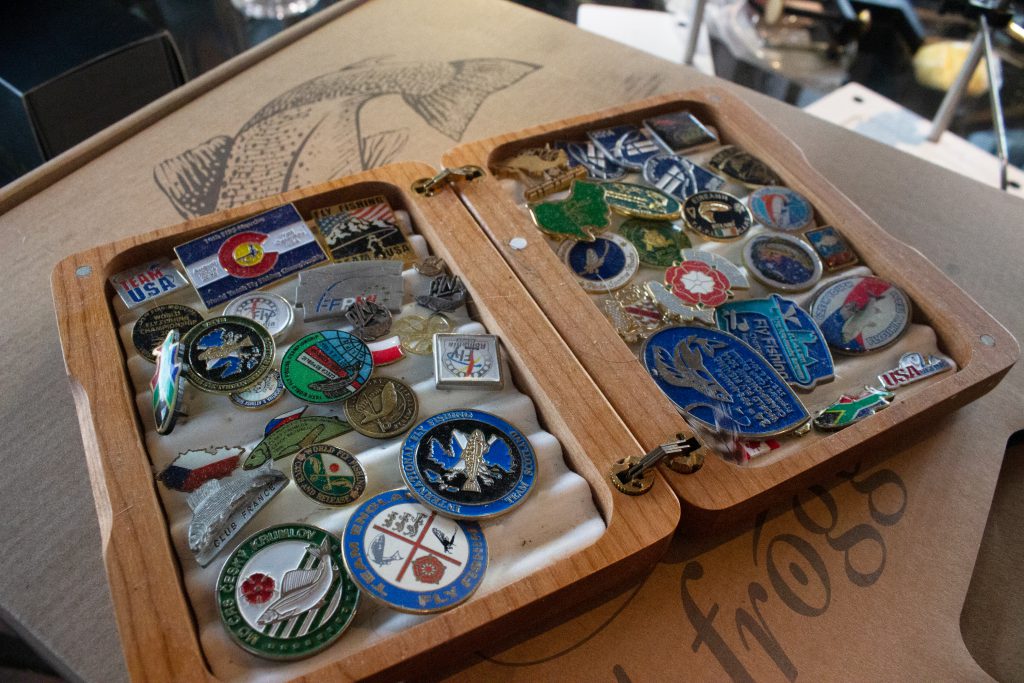 I figured out pretty quick, (a) there were 50 guys on the ground that were the best fly fishermen I've ever seen in my life, and I wanted to know what they knew, and (b) if I ever wanted to win that money, which was like five grand, I would have to learn how to cast so I could get in the game.
I ended up practicing all year and going back the next year and winning the casting tournament. So that was the early fire where I was just like, man, these guys are so good. I want to know everything they know, I started thinking about it every second.
FRA: And you wound up making the US team? 
PB: Not that year. I lobbied for the 2011 national championships to be held in Cherokee, North Carolina, near my hometown, and it was. I missed making the team because I blanked on the lake session. I vowed that wouldn't happen again. Two years later the championships were in Oregon with three lakes and two rivers. I did really well and made the team. Competed with them for four or five years.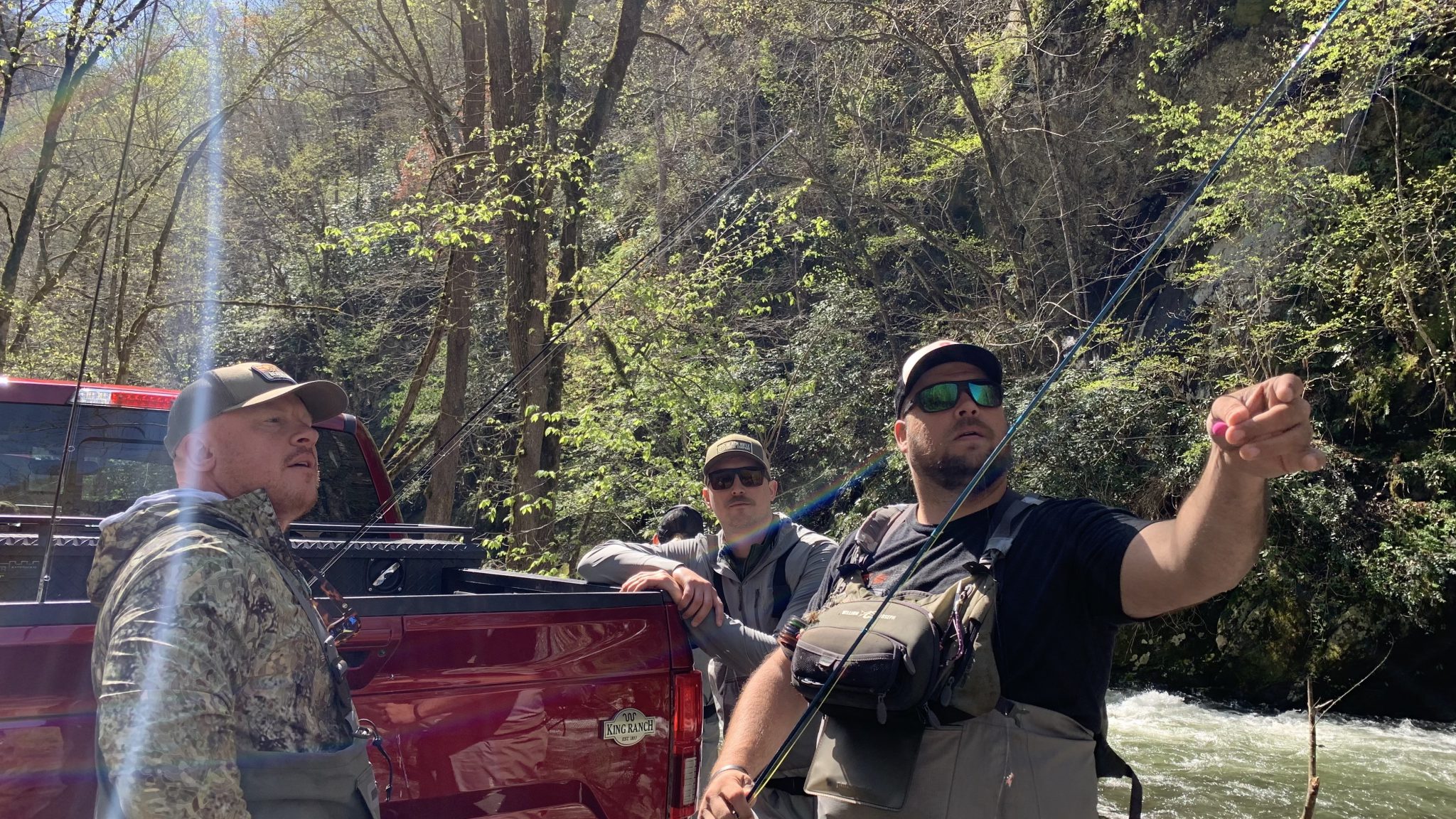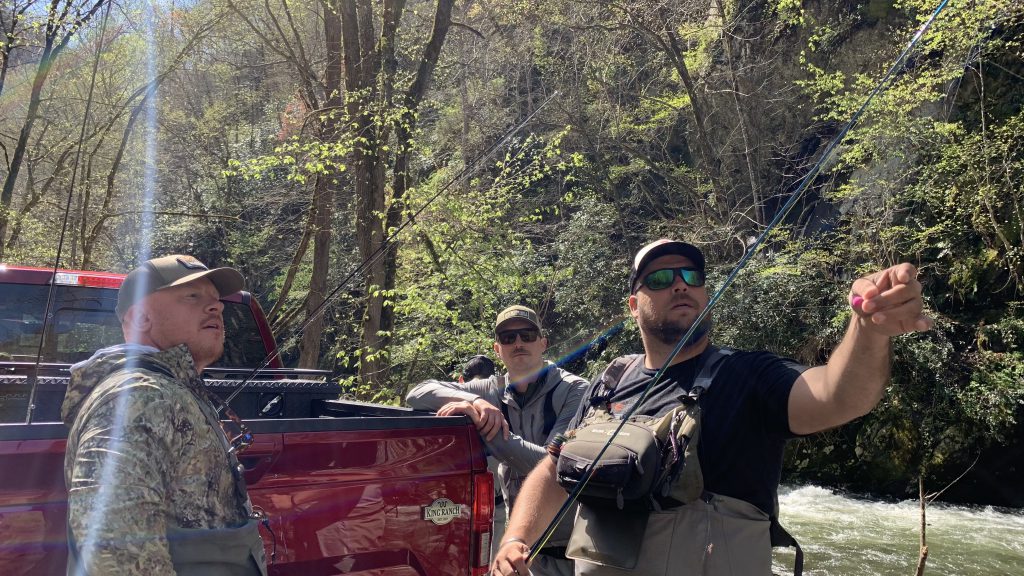 FRA: And what about the youth team? You coached them to a little bit of success, yeah?
PB: I had been a volunteer assistant coach of the US youth team for a year or so when the head coach left and asked me to take his place. I said yes, and a couple months later we shipped off to the south of France for the youth world championships.
So that year we got a silver team medal, and we also had an individual bronze medal that year, if I recall correctly. To cut a long story short, the next four years, we won team gold and individual gold and bronze, almost sweeping it for the next four years straight. That youth team also competed in adult level competitions, like the America's Cup and others. I think at one point over a year-and-a-half- or two-year span, we competed in 10 or 11 competitions, like national or international, and we won gold in every single one.
FRA: How many countries have you fished, and what's your favorite?
PB: Fifteen. Slovenia for trout, or Tanzania for tiger fish.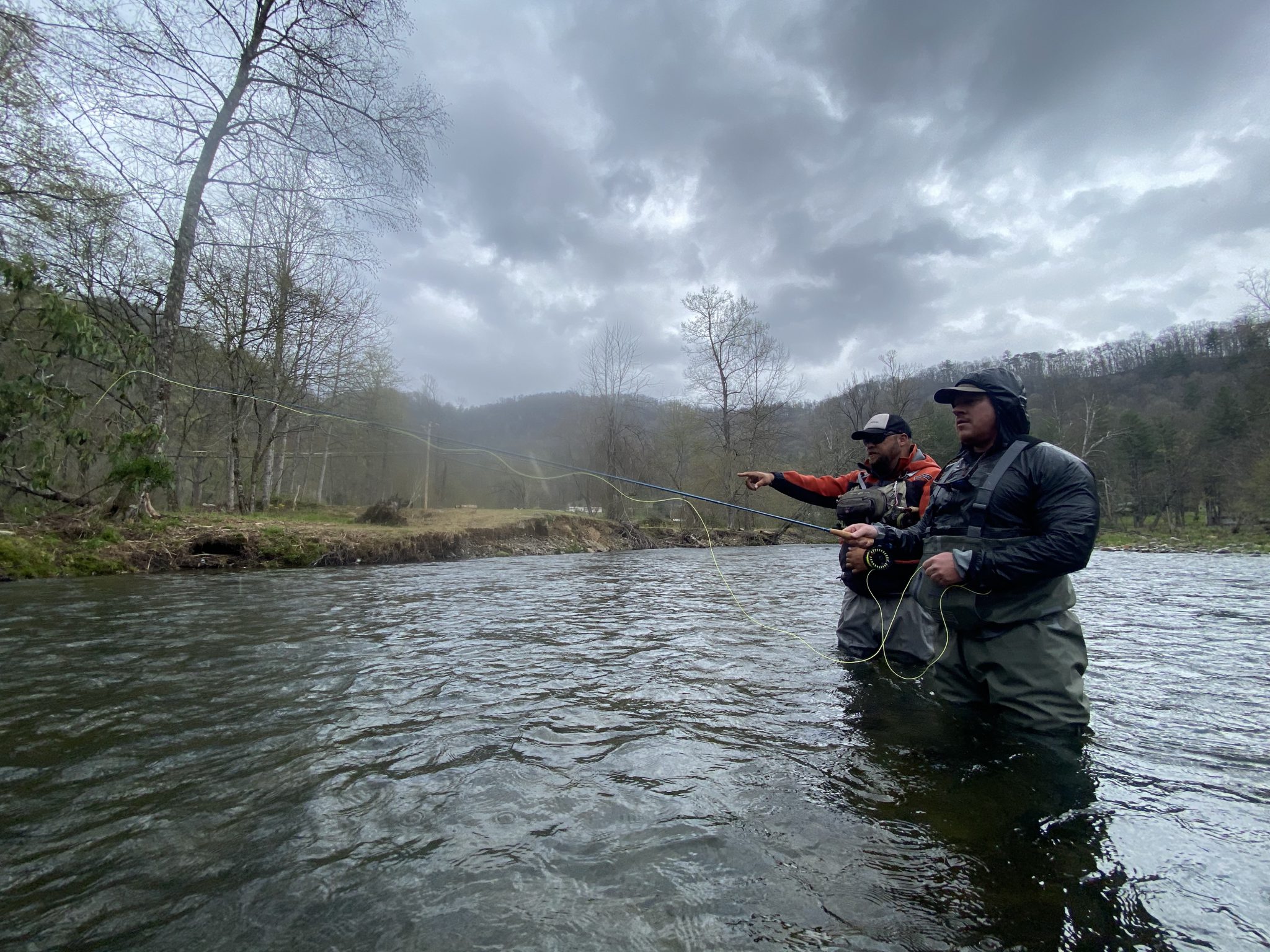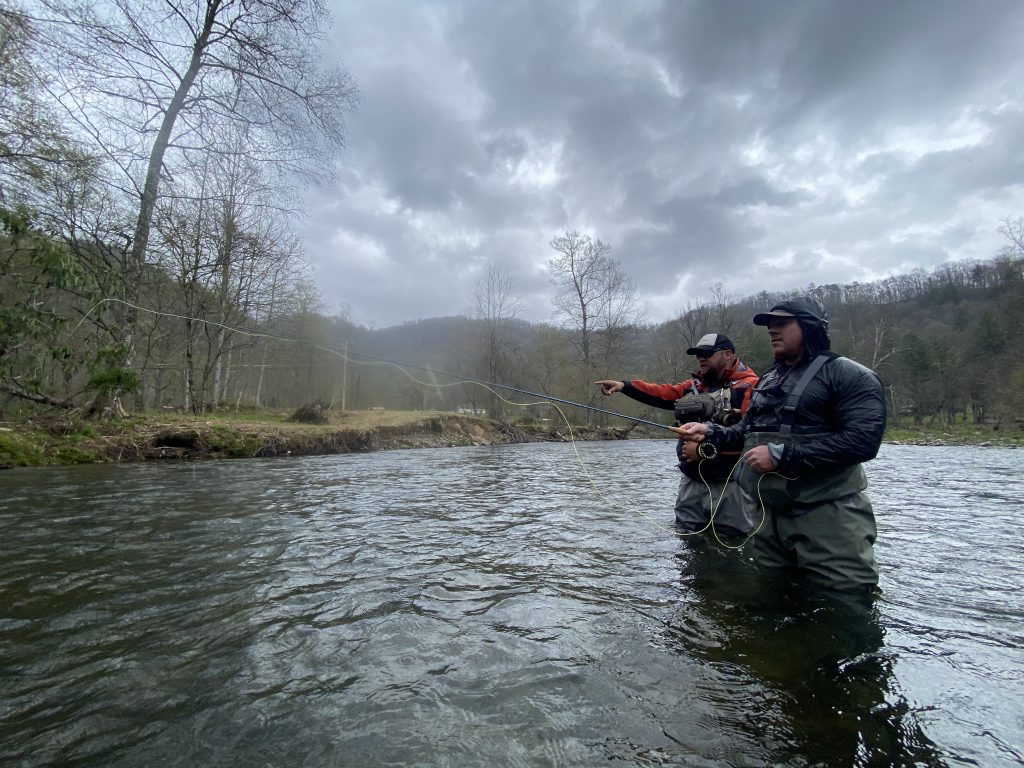 FRA: You were in law enforcement for 12 years?
PB: Yeah, still doing it.
FRA: How'd you get into that?
PB: I was talking to a detective and a couple folks about Sept. 11 after church one Sunday. At one point I said that I wished I would've been on one of those planes and people looked at me like I was fucking sniffing glue. They were like, "What? What do you mean?" I said I don't know, like, 300 people on a plane, maybe I could have done something. Did 300 people have to die? I could've put my thumb in this guy's eye or maybe something, anything. I don't know. I'd have loved the opportunity to try.
The detective asked me if I ever thought about law enforcement. He said most people don't think like that. They just don't think "maybe I could help them." I would have taken the chance, you know. Risked myself to try to save them. I spent the next year really thinking about it, saved up some money at the restaurant, and I told them I was leaving to go to the academy.
FRA: What's your biggest pet peeve off the water?
PB: The word "busy." You ask someone, "Hey, how you doing? You fishing much?" and they say, "Oh, man, I've been really busy." I just don't buy that. You make time for the things you love to do, right? The people you love, the things you love.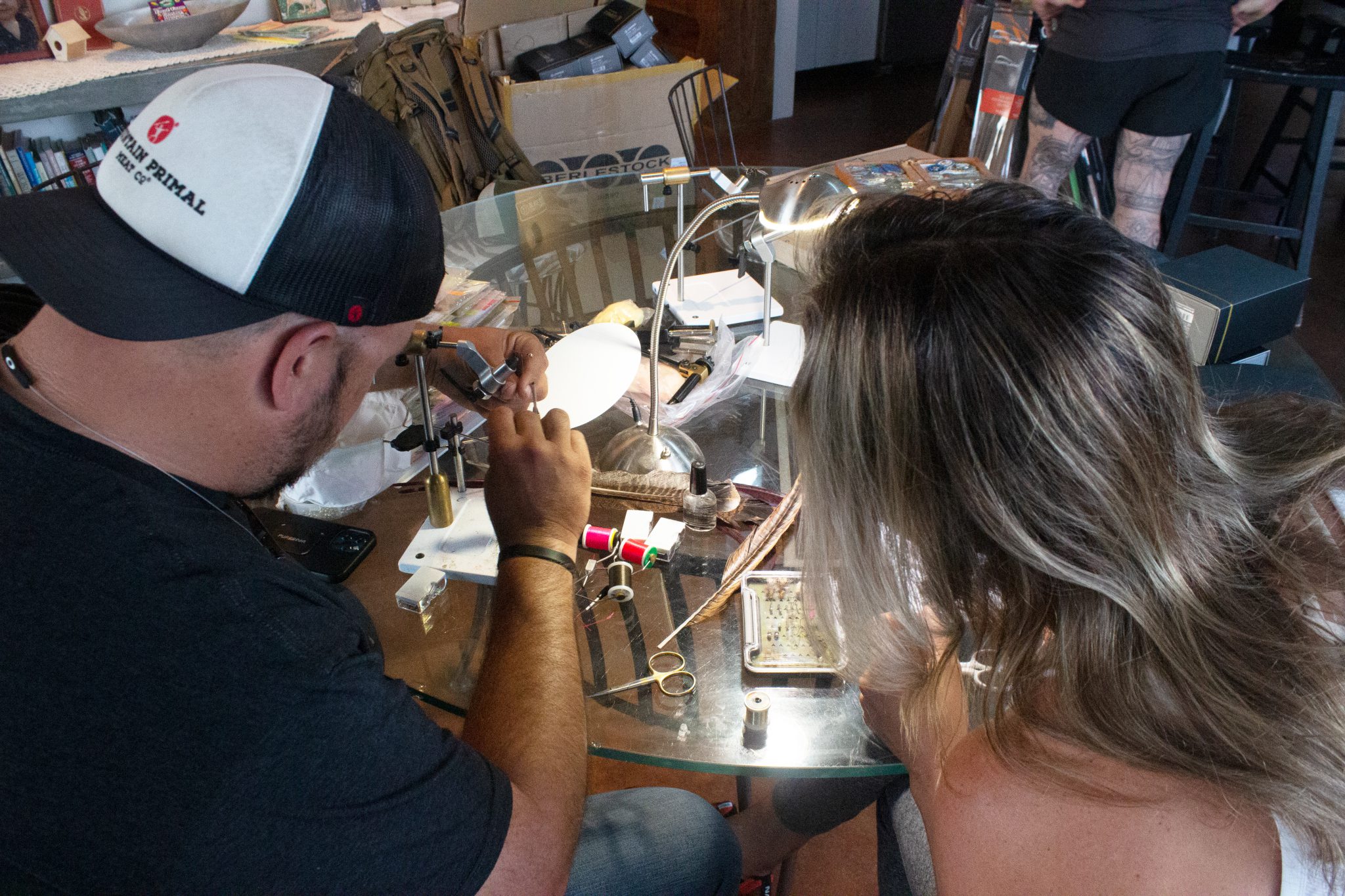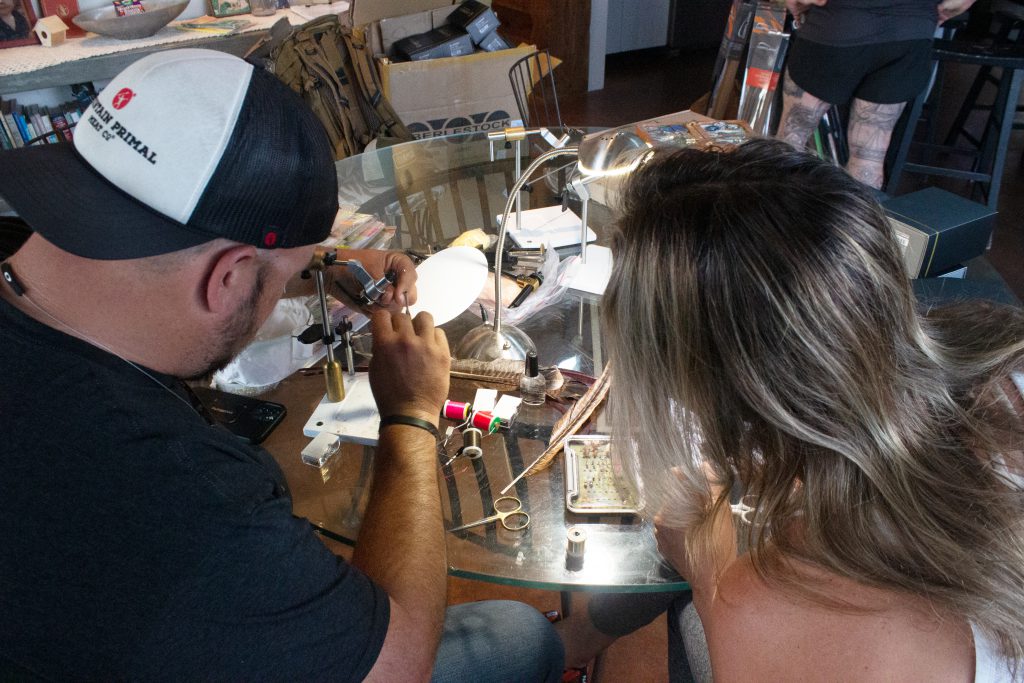 FRA: What about on the water?
PB: A lack of sharing. I remember watching this old guy on the Tuckasegee River who was catching a lot of fish. I was 18 and I had a fly rod. I didn't know that there was, like, a secret culture. I grew up in a trailer on welfare. I didn't know shit. The only friend I had was my dog and my fishing pole.
So I just asked this guy, "Hey, can you show me what you're doing?" He told me, "Son, you're just gonna have to put your time." I was putting my time. That's why I was there. That's when I told myself if I ever had time to teach somebody something I'd ever say no.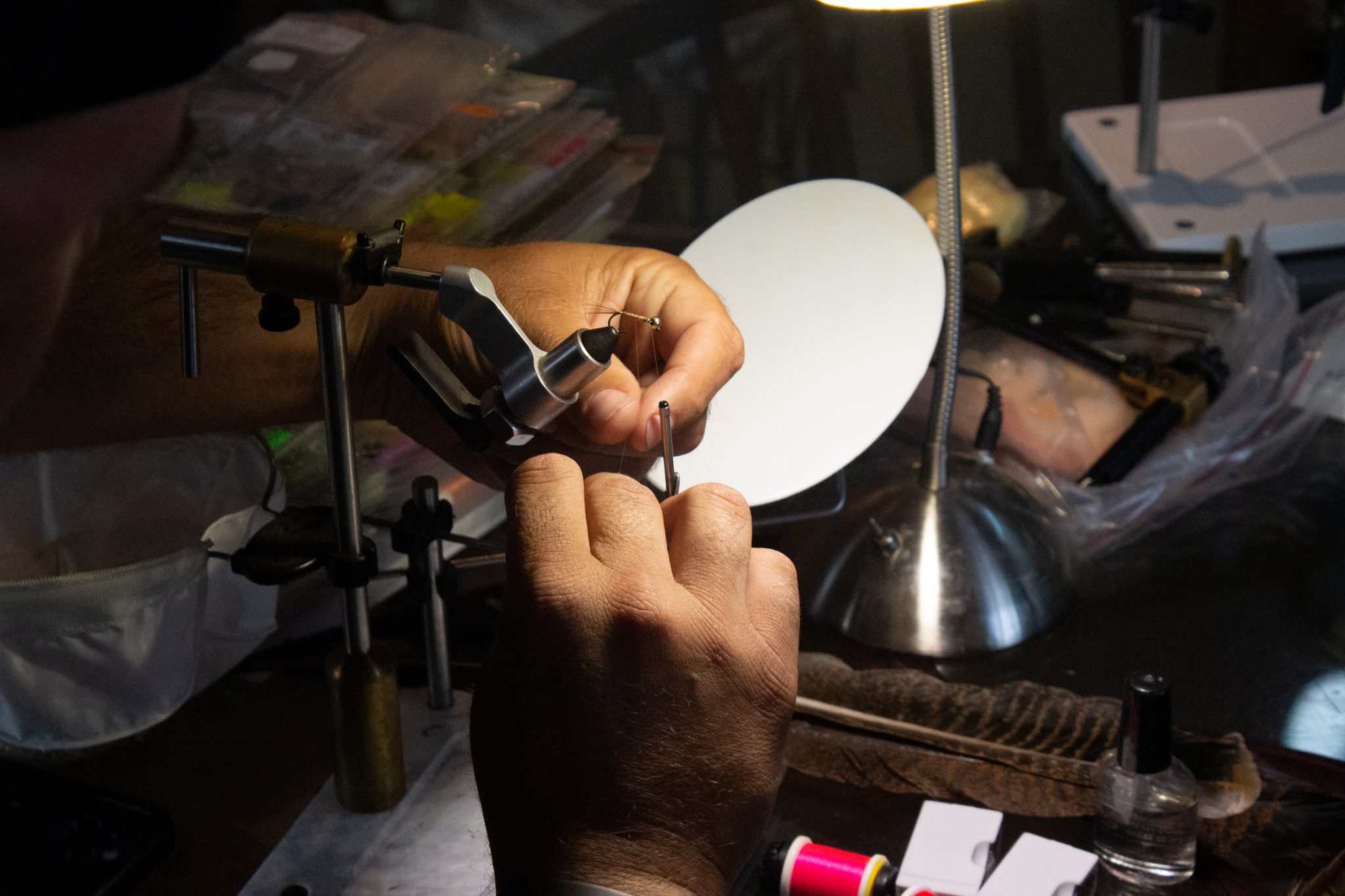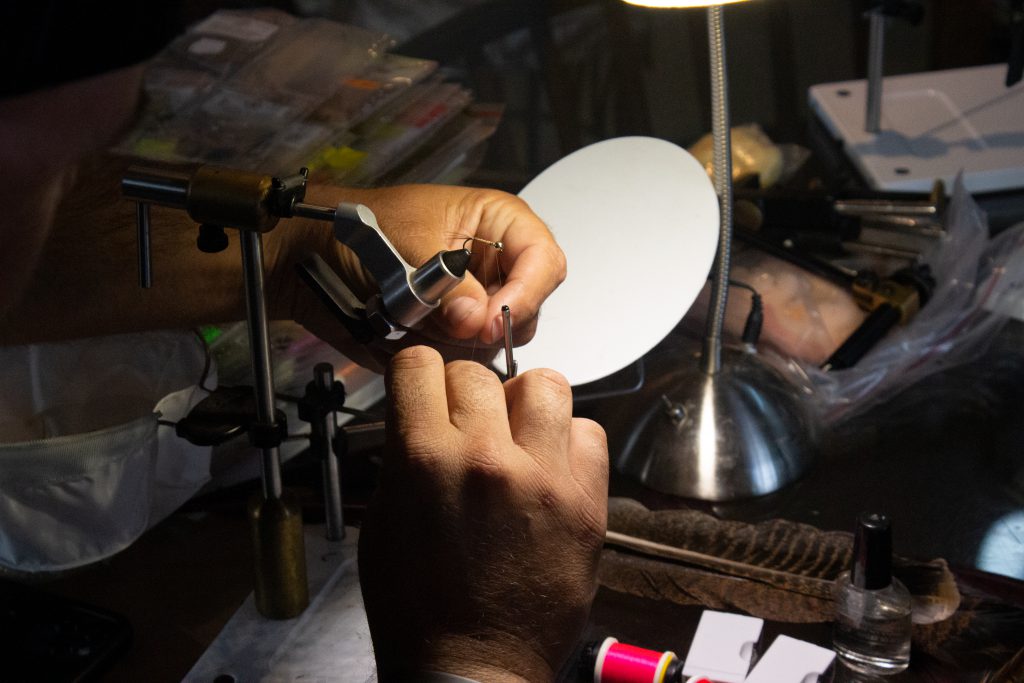 FRA: I'm sensing a life lesson or two.
PB: I was told, "You'll never make Team USA, you'll never be able to get the national championships in North Carolina, you'll never be able to make Team USA, you'll never be able to win a world championship, you'll never be able to get into FIPS-Mouche and change anything." I'm sure glad they told me that. Imagine what I'm not able to do next.
All this was never about me. It was always about, you know, how far can we push this collectively. All I wanted to do was elevate the sport in the hopes that my kid who's now 5 years old could come into a sport and have it easier than I did. And I think that'll happen.
Read Next: The Hunter Recruitment Project Introduces Veterans to Fly Fishing