If you've only caught one fish in your life, it was probably a panfish. Most anglers cut their teeth on bluegills, pumpkinseeds, and other little scrappers. While panfish aren't known for being particularly challenging to catch, they're downright fun because they'll smash anything you throw at them. Panfish are abundant and sustainable, and their flaky white meat can be used in a variety of ways. While you can get as complicated as you'd like, a mound of crispy panfish fillets piled high on a po'boy sandwich is about as good as it gets.
A Louisiana classic, the po'boy is a sub-like sandwich often featuring fried seafood, shredded lettuce, sliced tomato, pickles, and a mayonnaise-based sauce on a crispy roll. While sandwiches featuring fried seafood on French bread have been part of the regional food culture for generations, the reference to the sandwich as a po'boy (poor boy) originated in New Orleans in the early 1900s because of the sandwich's popularity among working-class Cajuns. Since then, the po'boy has gained widespread love for its simple perfection of flavors and textures. A fried-panfish version is a great catch-and-cook adaptation of this Creole classic that is accessible to everyone and can be cooked up lakeside with nothing but a cast-iron pan and a campfire.
For this recipe, I chose to use a hybrid breading method that finishes in both cornmeal and flour for the best of both worlds — the texture and taste of classic fried fish with an extra coating of flour for a popcorn-chicken-like effect.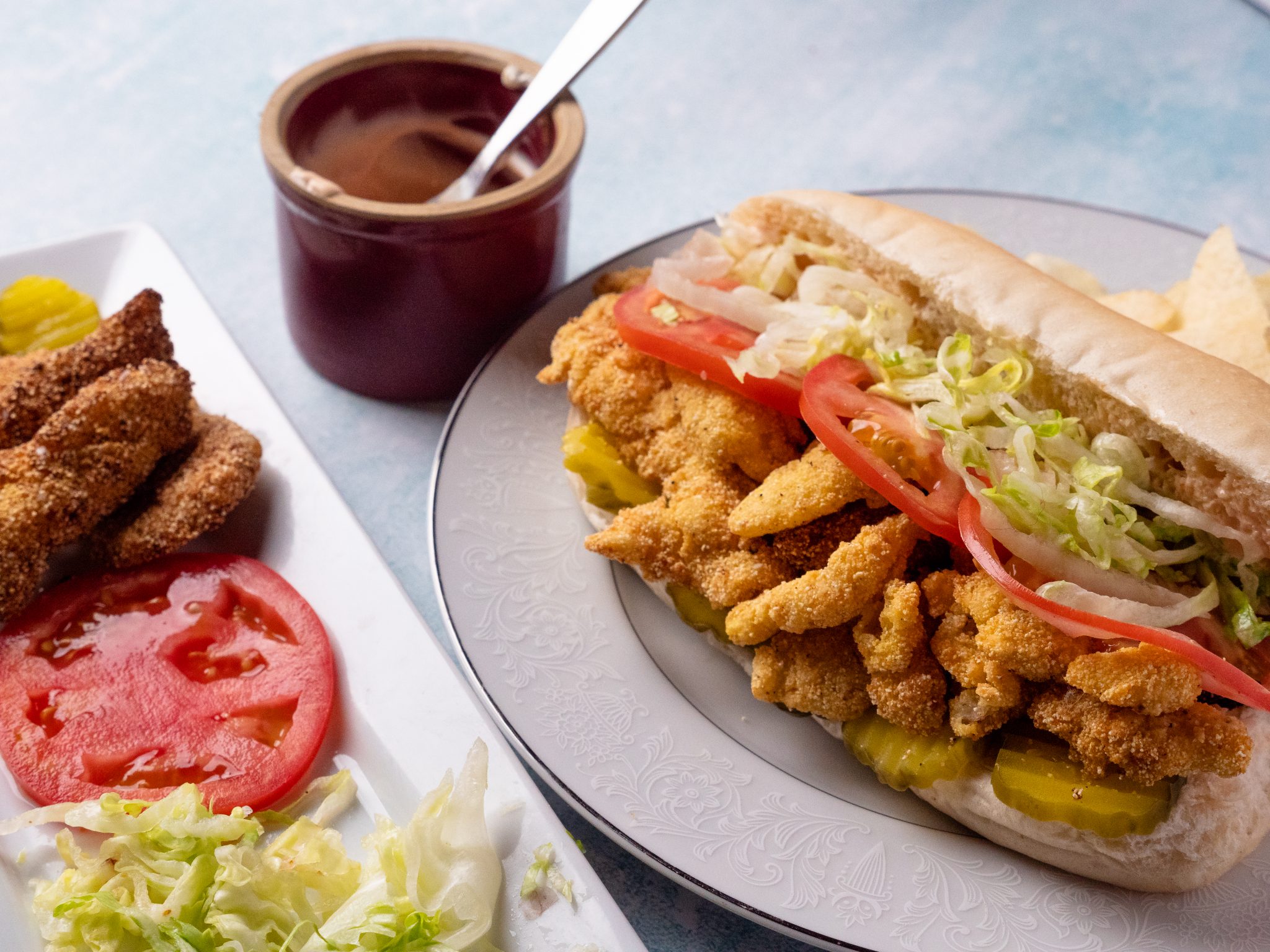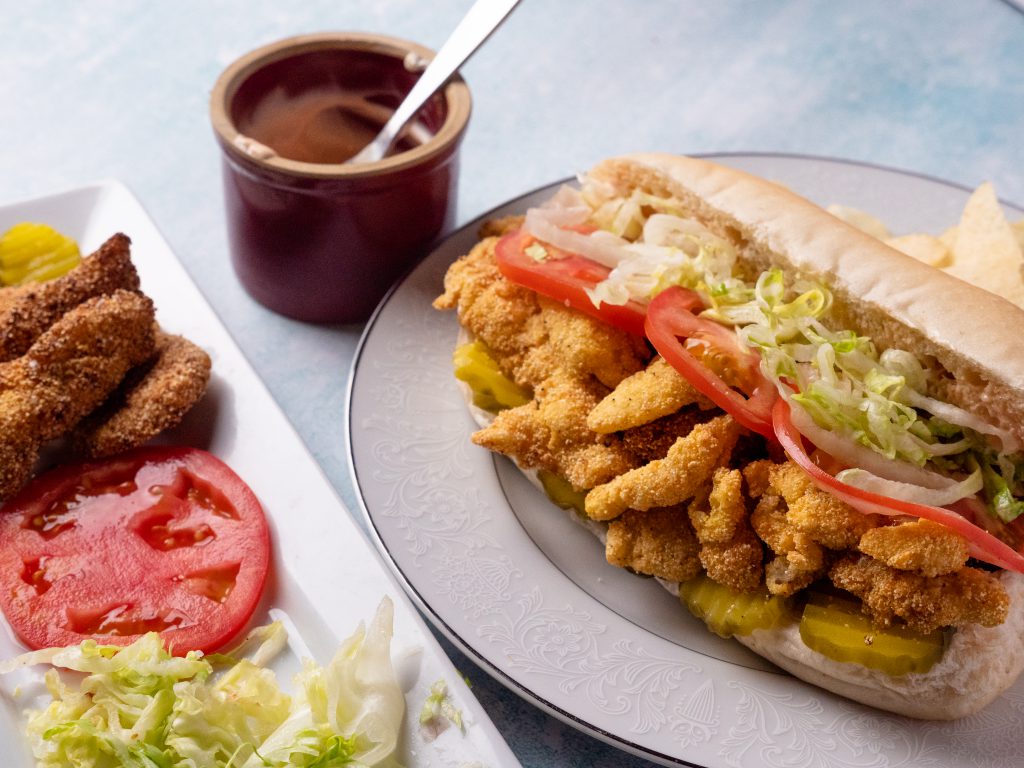 Ingredients
8-10 panfish fillets (4-5 fish)
2 cups flour
1 tablespoon salt
2 teaspoons Old Bay Seasoning
2 cups cornmeal
2 eggs
1 cup buttermilk
Vegetable oil for frying
2 tablespoons mayonnaise
1 tablespoon ketchup
2 teaspoons hot sauce
1 teaspoon pickle juice
Fresh sandwich roll
1 tomato, thinly sliced
Iceberg lettuce, shredded
8-10+ pieces bread-and-butter pickles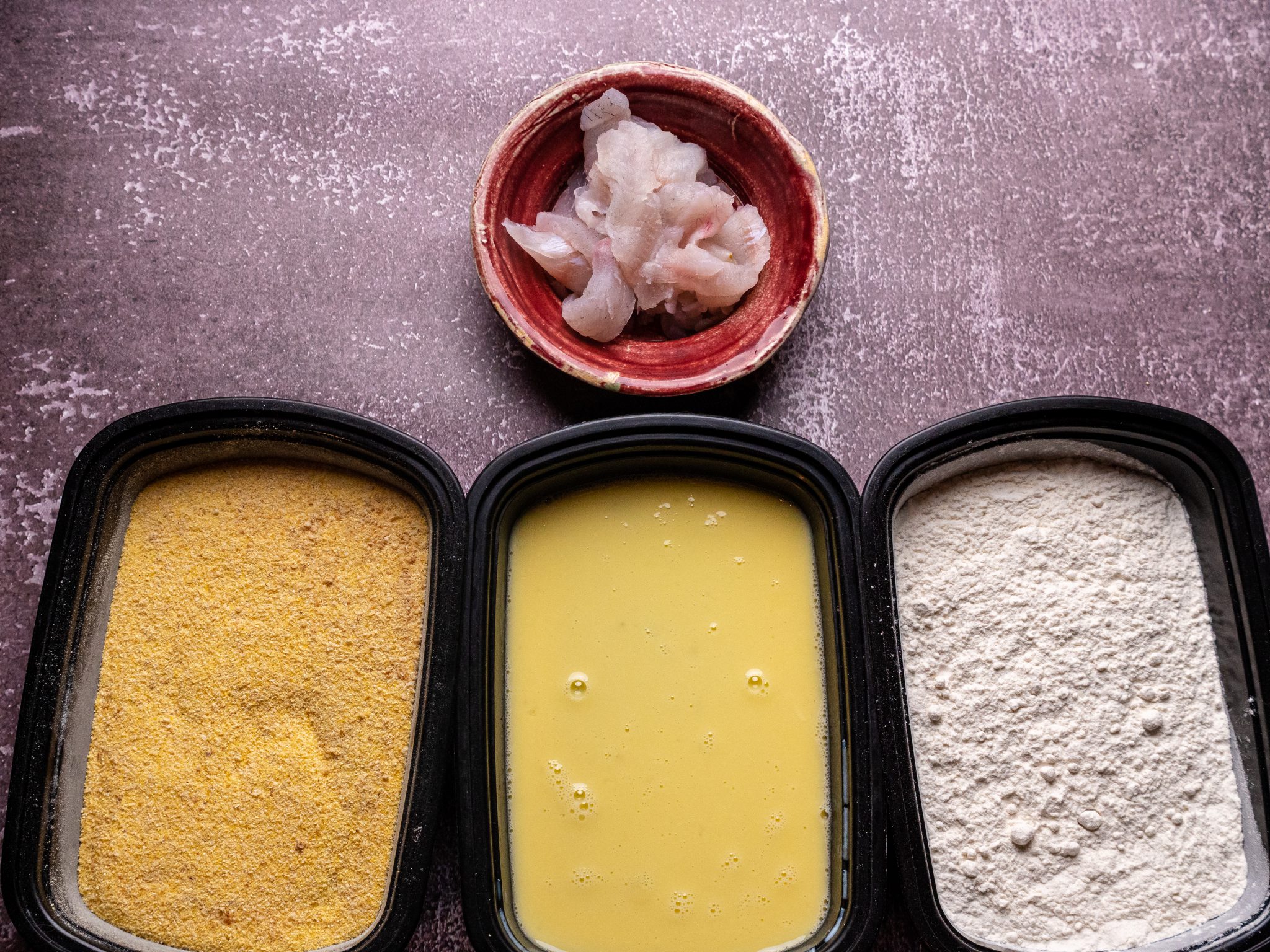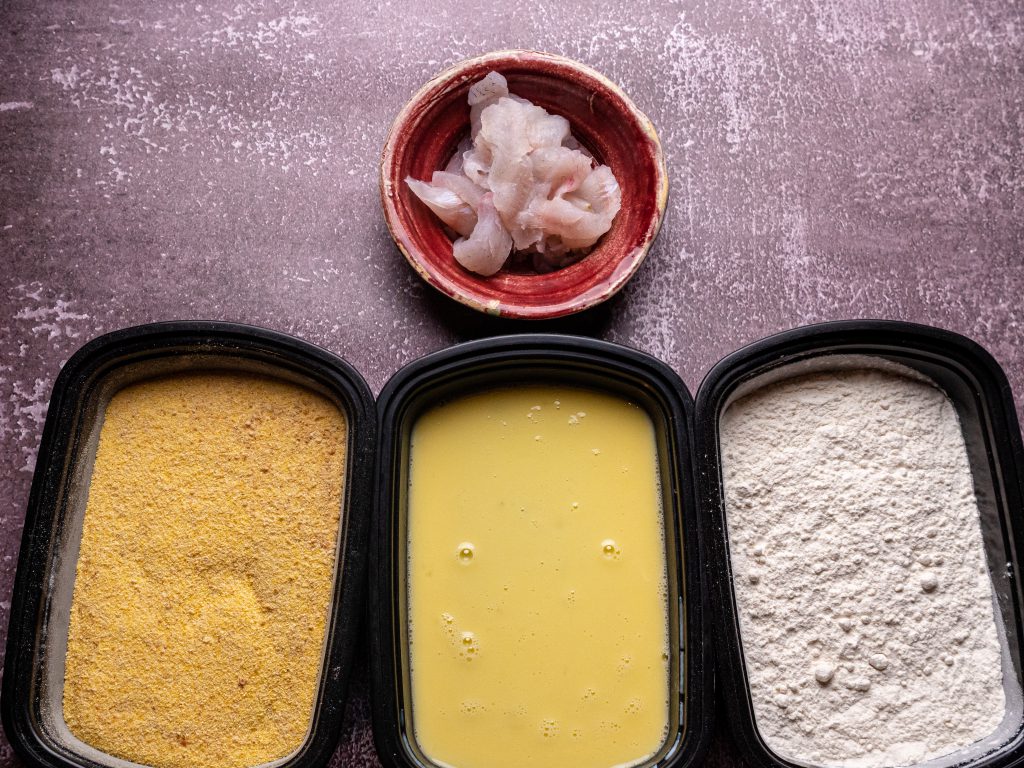 Directions
Fillet and skin the panfish.
Rinse and clean the fillets, and then pat them dry.
Set up a dredge station with seasoned flour, cornmeal, and a wash of beaten eggs and buttermilk.
Roll the fillets in the flour mix, then dip them in the egg wash, then in the cornmeal, then back in the flour.
Fry the fillets in oil until they're crispy and golden brown.
Mix the mayonnaise with the ketchup, hot sauce, and pickle juice.
Serve the fried panfish fillets on fresh, toasted bread with the sauce, tomato, lettuce, and pickles.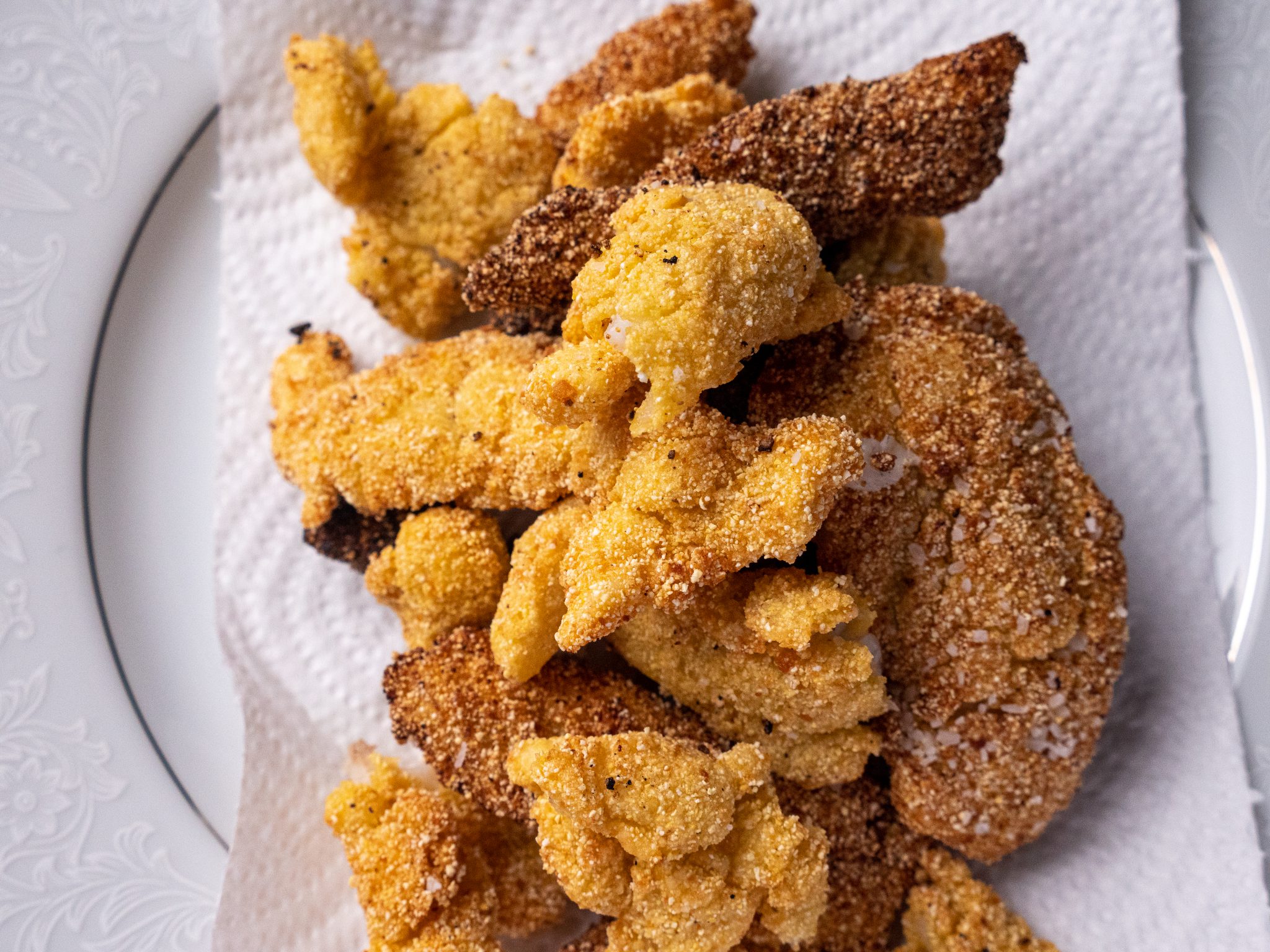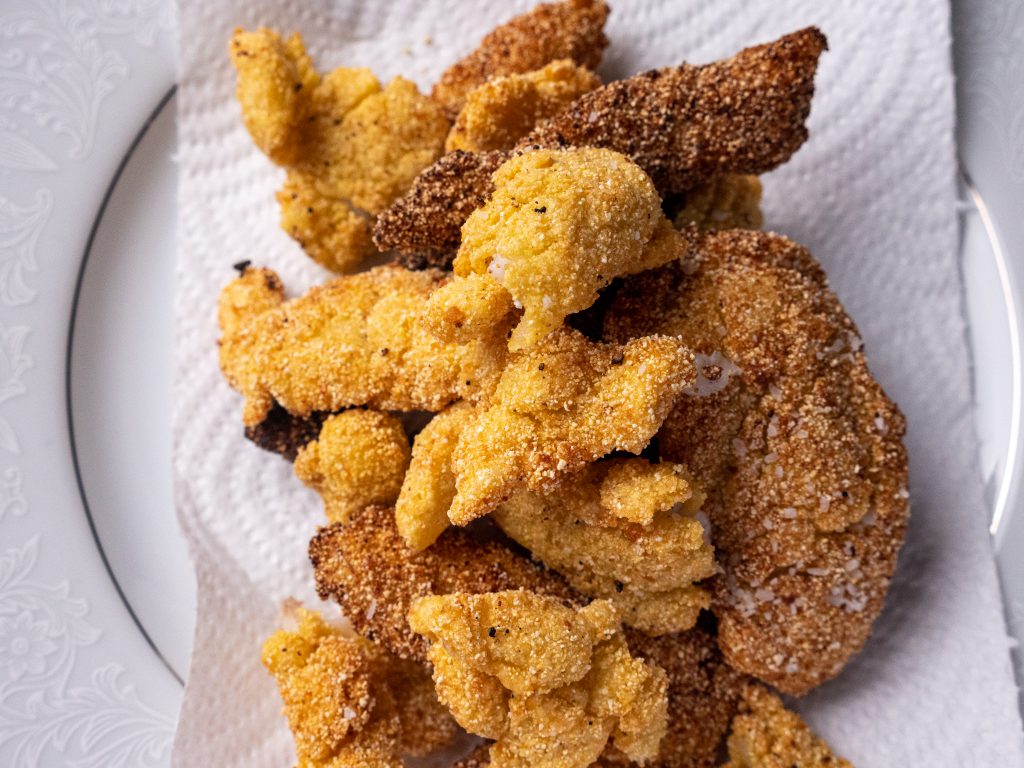 Few things are as egalitarian and quintessentially American as panfish and po'boys. Together, they're not only delicious but also speak to the many layers of our country. This summer, make time to hit the pond and share a batch of panfish po'boys with your friends and family.
Read Next: Fish Candy: Dry-Brined and Smoked Lake Trout