A true warrior tends to be a quiet and humble being. The strong, thoughtful nature of a great leader is given much respect. But when that warrior is called to duty, their enemies better have made their peace with whatever higher power they believe in. Their guts are about to be strewn all over the battlefield.
New Zealand's national women's sevens rugby team, the Black Ferns, essentially left the playing field littered with lesser ruggers from Kenya, Great Britain, the Russian Olympic Committee (twice), Fiji, and France, earning them Olympic gold in Tokyo.
But they weren't done yet.
After the final whistle, bruised and victorious, the Black Ferns gave the world a glimpse of the fuck-you-fire that burns in their blood, performing their traditional Māori dance, or haka, "Ko Uhia Mai," which translates to "let it be known." Click the image to watch the performance.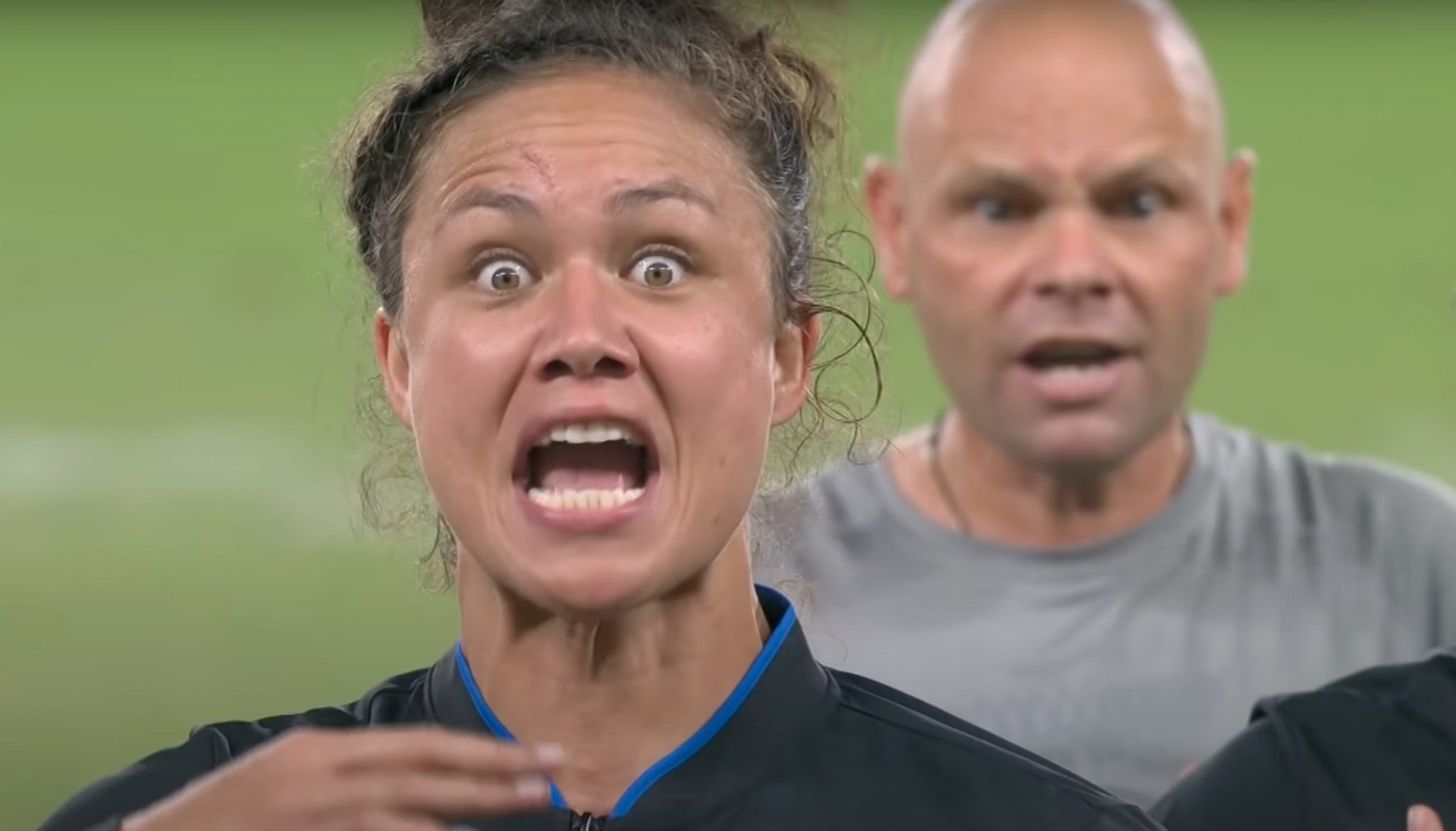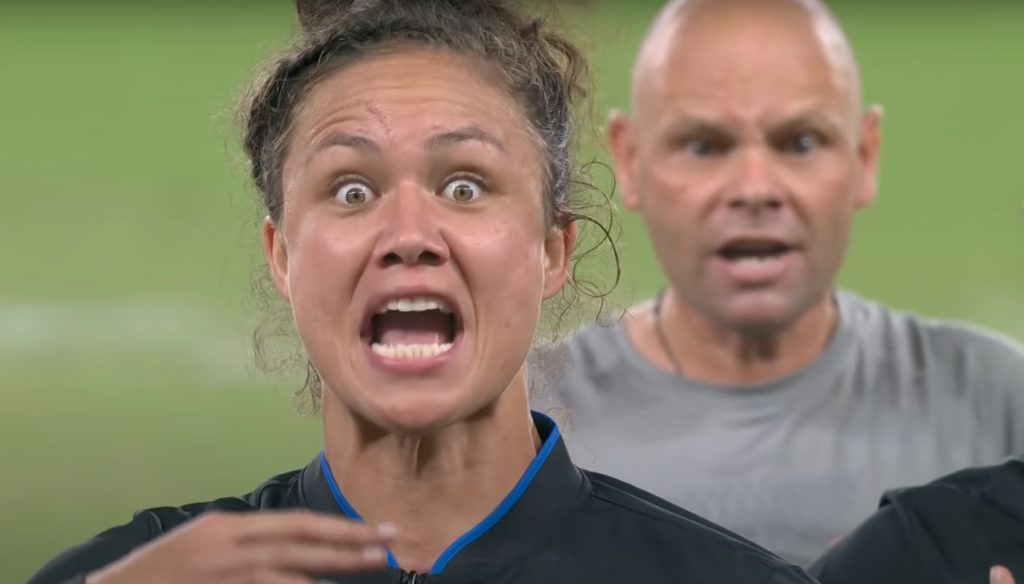 Haka is the name for all Māori dance. According to Māori beliefs, the Sun God and Summer Maid had a child named Tane-rore, who is supposedly the origin of haka. Tane-rore is the blurry waviness you see in the air above a road or the hood of a car on hot days, which is the meaning behind the fluttering of the hands in the dance.
Haka is also a customary way to celebrate, entertain, welcome, and challenge visiting tribes.
The All Blacks, New Zealand's national men's team, started performing the haka "Ka Mate" at international matches in 1888. "Ka Mate" dates back to 1820 and was written by Māori chief Te Rauparaha. It's commonly known as a war dance used to stoke the aggression of warriors.
Unfortunately, the men took the silver medal in Tokyo after a tough loss to Fiji.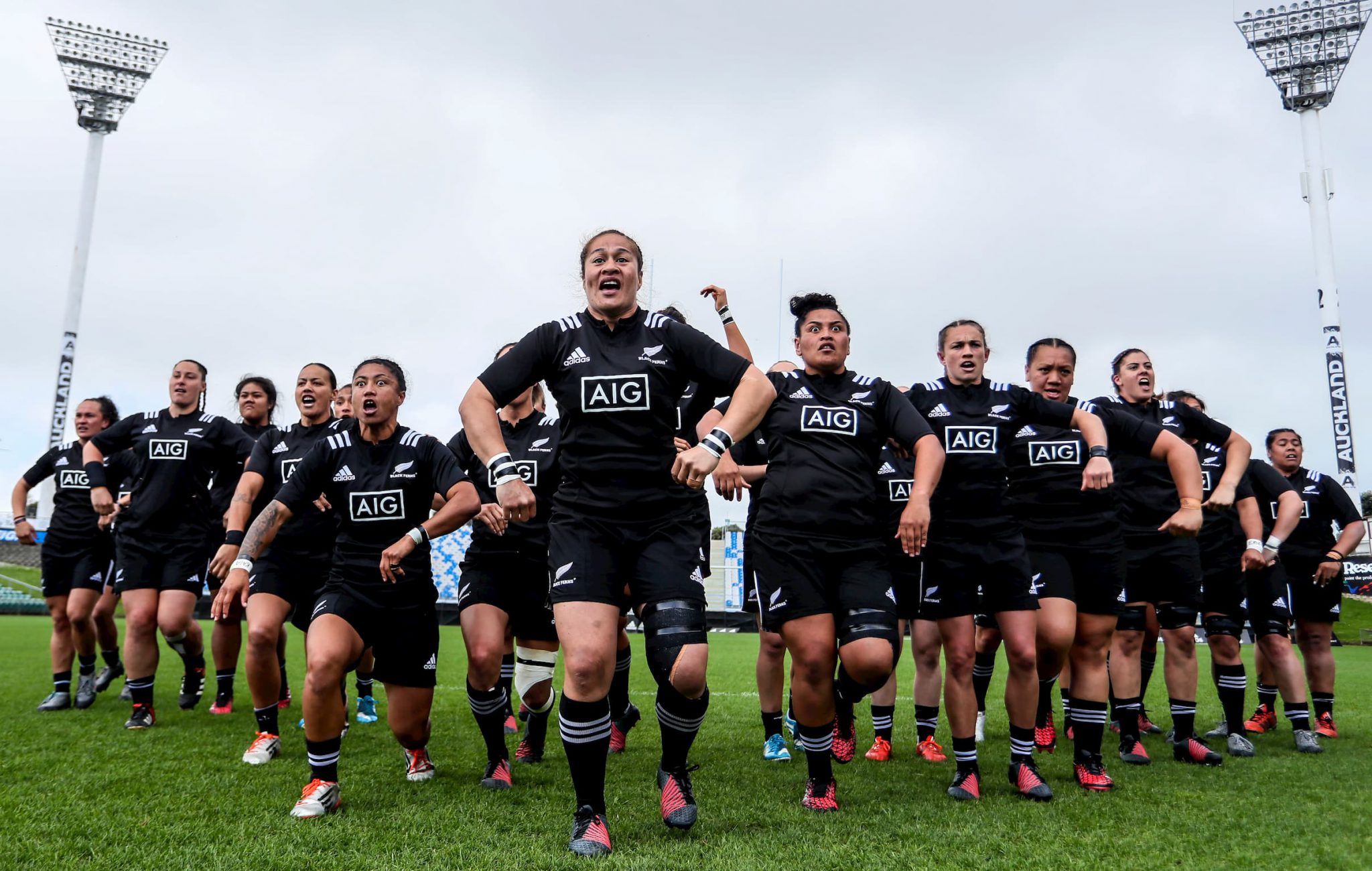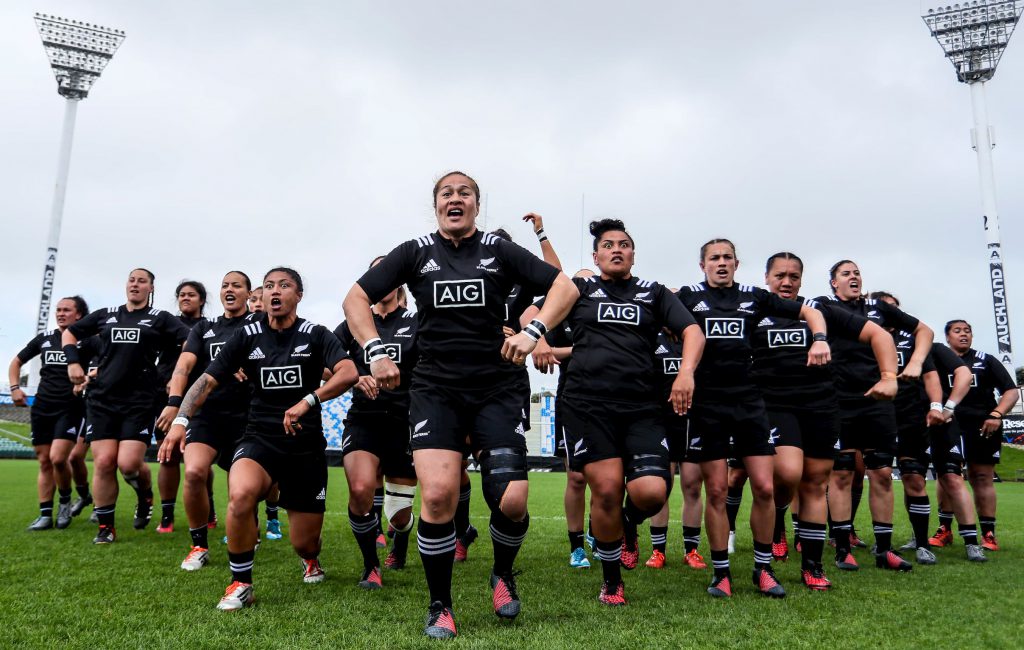 While the Black Ferns and their haka made their official international debut in 1991, women have been playing rugby in New Zealand since at least 1891. A former Black Fern team member, Te Kura Ngata-Aerengamate, explained that "Ko Uhia Mai" represents the strength of women in their culture.
"It's about who we are," she said. "It's about the three Goddesses of Māori culture and tradition. […] They're like women of life in our myths and legends. We bring them onto the field in battle."
Sarah Hirini, captain of the Black Ferns, put the team's fierce and passionate celebration into perspective.
"I just think about everything that we've had to do to get to this moment," she told reporters. "To win this is pretty crazy and it's something where you look at your teammates and think, 'We finally did it. We've done it for New Zealand'."
Read Next: Meet the 4 Climbers Representing the US at the Tokyo Olympic Games