Rocky Baker's electronic fish scale is rated to 110 pounds. When the screen said "overloaded" before he was even able to hoist the behemoth blue catfish off the bottom of the boat, his response was pretty much the same as every other angler in a similar big fish situation: "Oh shit."
Baker and his friend Justin Clifton were anchored in the Roanoke River near Goldsboro, North Carolina, fishing 2-inch gizzard shad on a slip sinker.
"We just started out on a normal fishing trip in the last few hours of fading light," Baker told Free Range American. "We planned on fishing into the night. We caught a 51, one close to 40, one close to 30, maybe a couple 20s. We set up on the last spot for the first night bite, and it turned out that fish was the first fish," he said with a laugh. "It kind of ended the night."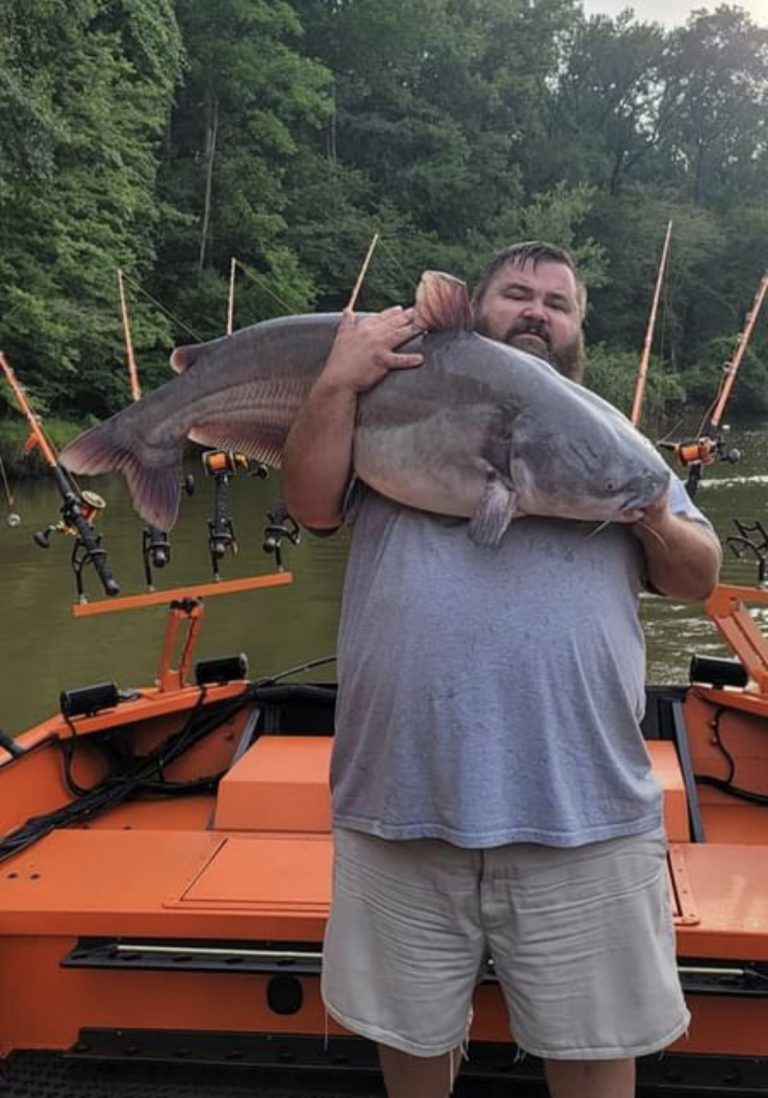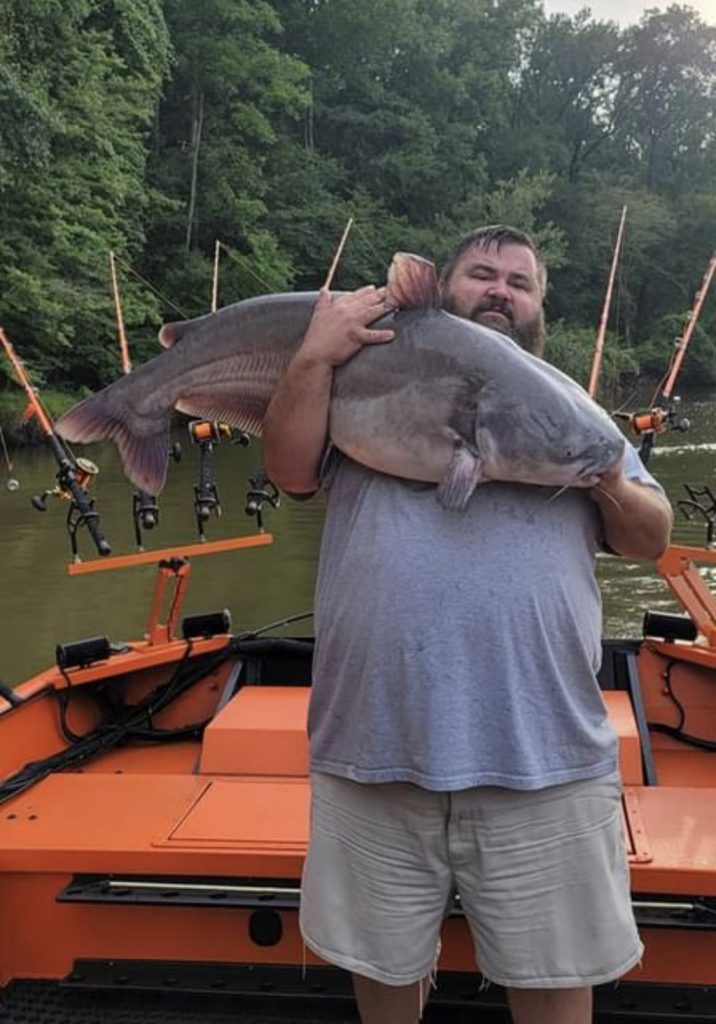 Because Baker and Clifton were just out pleasure fishing and releasing the fish that they caught, they hadn't brought their live well.
"You never know what's at the end of the hook when you hook them," Baker said. "Nobody ever thinks they're going to catch the state record. We were totally unprepared."
They slow-towed the fish to the boat ramp, where another friend was waiting with a crane scale and hoist. When they saw the rough weight of 130 pounds, they got in touch with the owner of E-Z Bait and Tackle in Goldsboro to get an official weight.
"We got the fish in a live well and took off to Goldsboro. The owner of the store, Dwayne Bevell, opened the shop, got the live wells and oxygen pumps going, anything we needed to keep the fish healthy."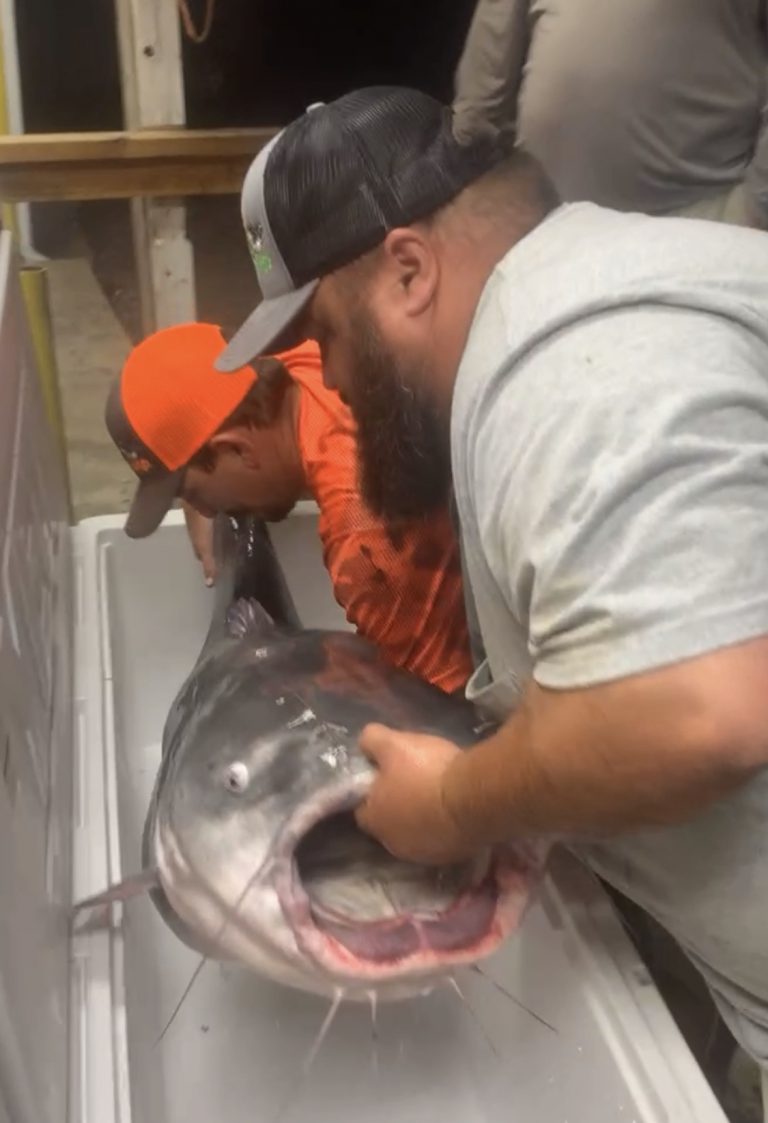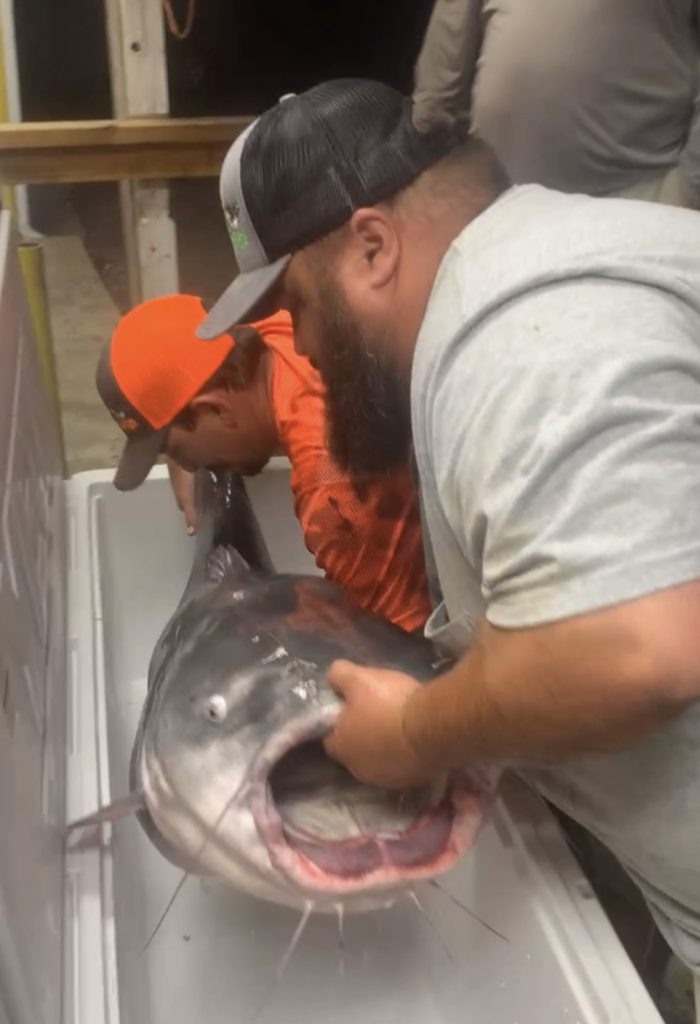 The official weight was 127.1 pounds, just over 5 pounds more than the previous record held by Virginia resident Joey Baird. Baker's previous personal best was 80 pounds.
In true sportsman fashion, they were able to successfully release the fish back into its home water after the weigh-in.
"That was what was so special about it," Baker said. "The last thing we wanted to do was kill that fish. Being able to release it was our No. 1 priority.
"It was a pretty awesome roller coaster of emotion," Baker added. "It was crazy, man."
Read Next: Get Bit: My First Time Hillbilly Hand-Fishing for Alabama Lake Monsters