"This is how you're going to die," thought Michael Packàrd, a commercial lobster diver out of Provincetown, Massachusetts. "In the mouth of a whale."
Packàrd guessed that he was trapped for 30 to 40 seconds before the whale spit him out in a gush of whitewater on the surface, where his shipmate ultimately pulled him to safety. Luckily, Packàrd only suffered some bruising and a dislocated knee.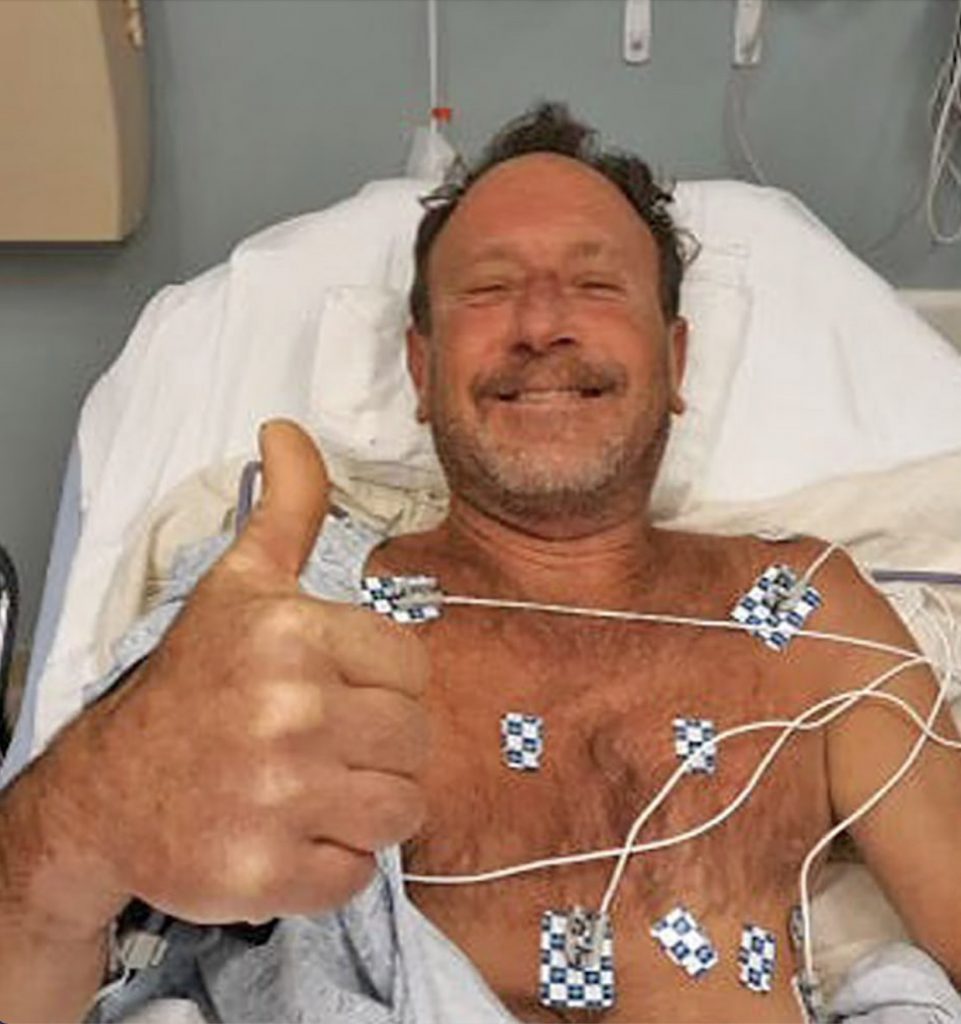 Incidents between whales — such as the humpback — and humans are not a new phenomenon, and in almost every case, it's a matter of a diver or kayaker being in the wrong place at the wrong time. Whales are not looking for a bigger snack or mistaking a kayak for a seal. They're running through bait that they've corralled, grabbing as much as they can in one huge mouthful.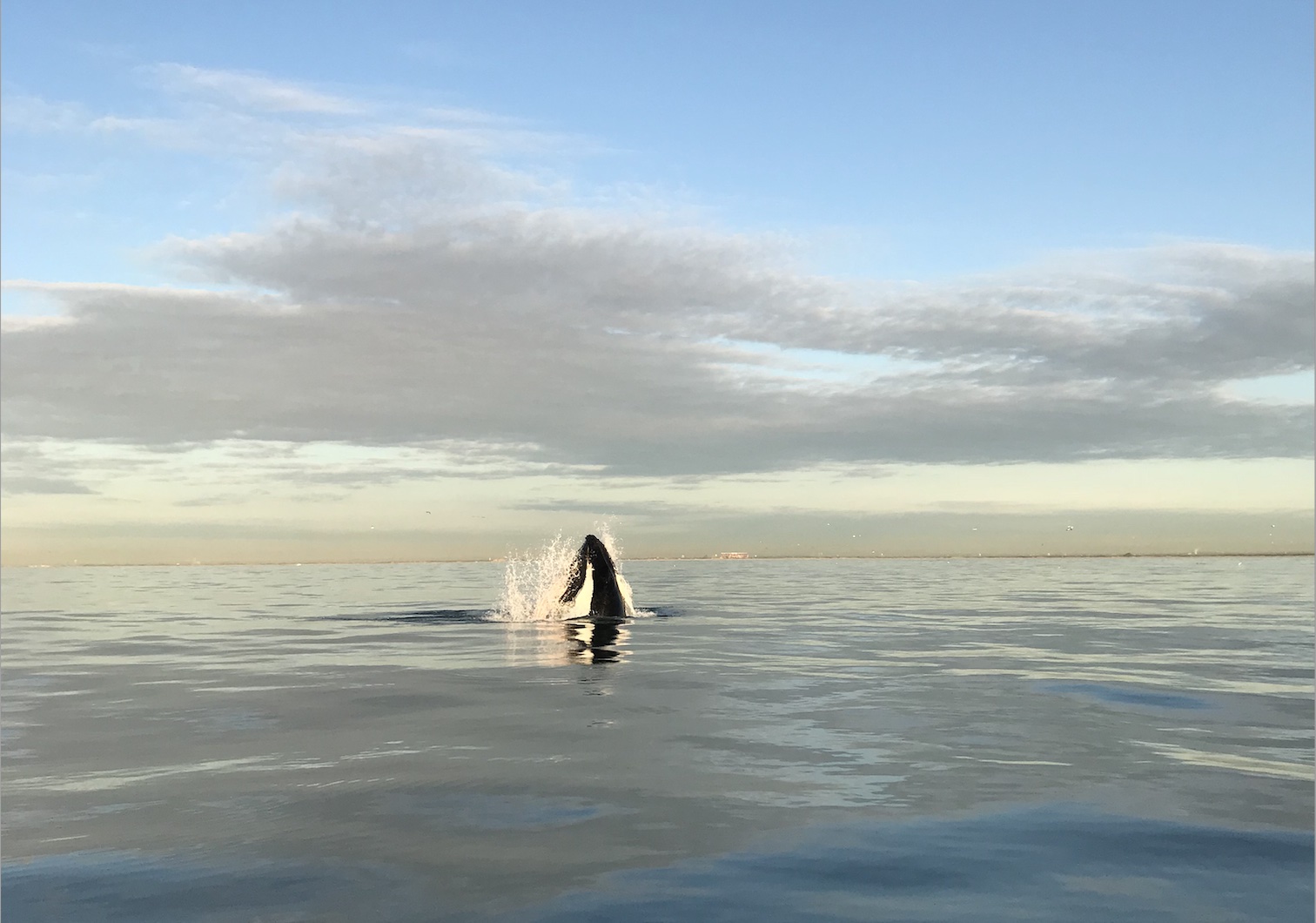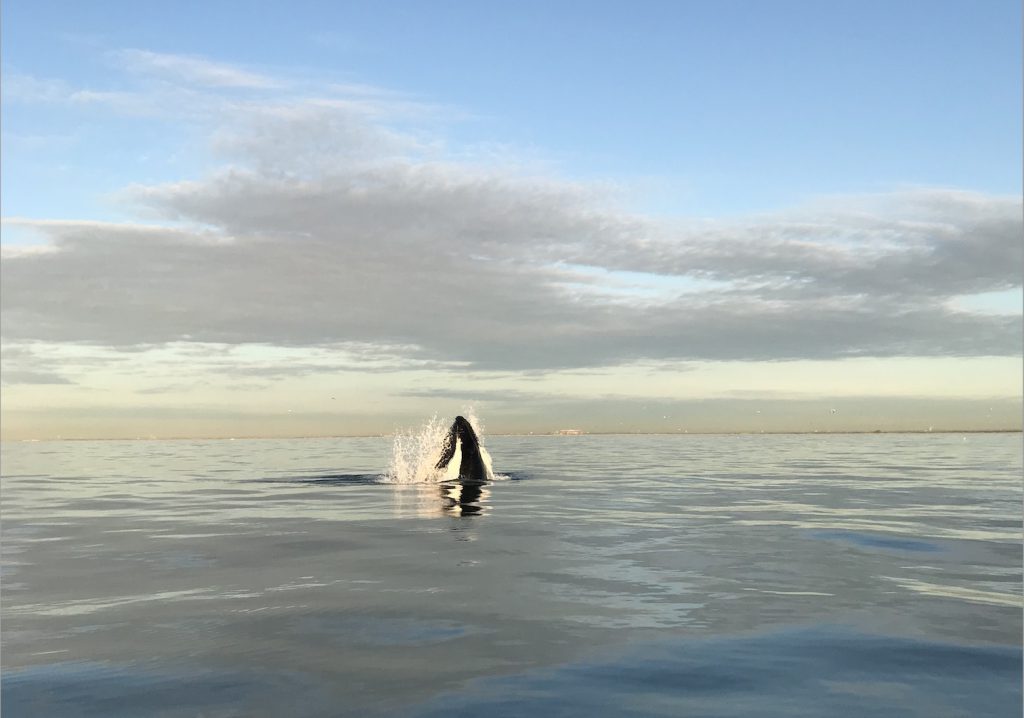 Divers and kayakers simply tend to be a bit too close to the food source and the freight train that's coming through. 
For example, a couple who was paddling and whale watching in California got a lot closer than the brochure said they would.
Another unlucky couple in California watched a whale breach and then stick the landing — on top of them.
This wildlife photographer, who was in the waters off the South African coast to document the herring run, wound up a little too embedded with his subject.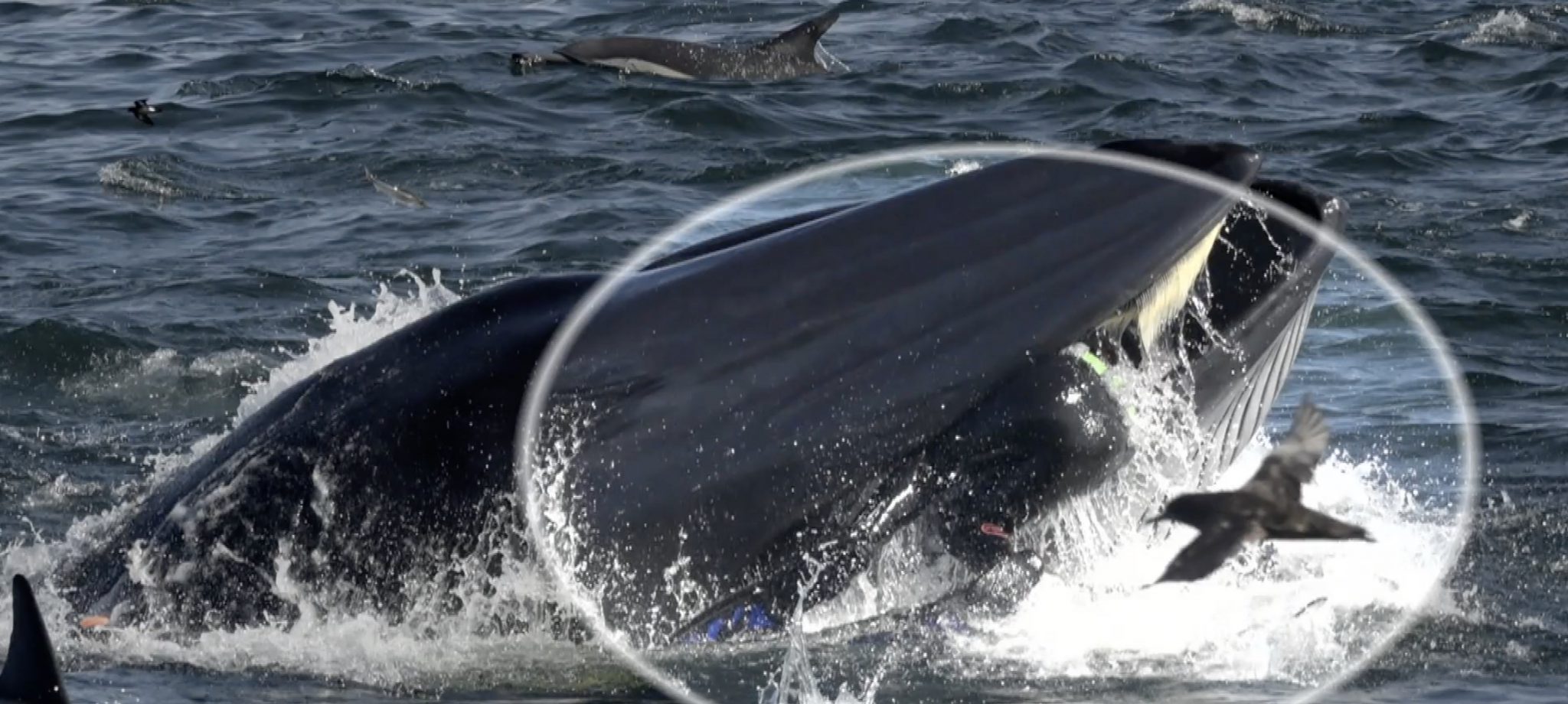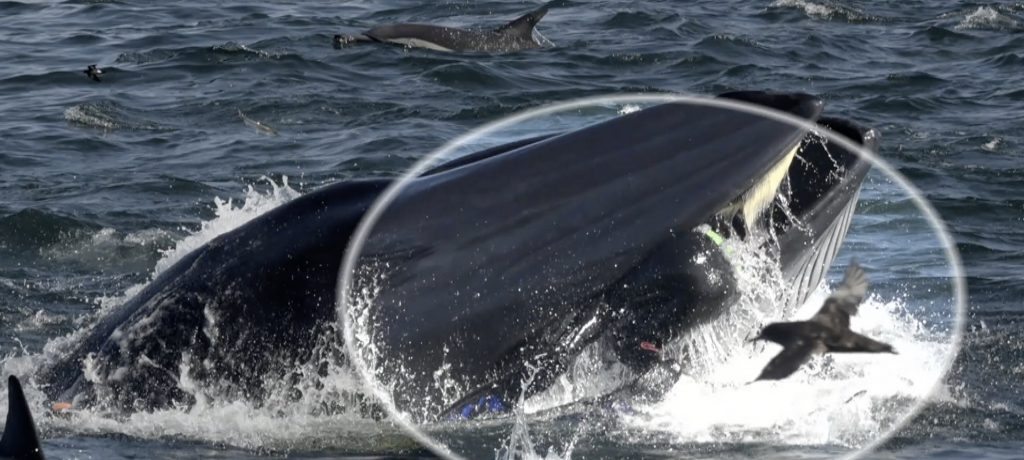 These divers, again in California, who were just hanging out and floating above a school of bait, had to deep clean the inside of their wetsuits.
Whales don't chase and eat humans on purpose. They're baleen feeders, which means they suck in thousands of gallons of water and bait — such as krill, herring, and crustaceans — and then expel the water through filter systems, trapping the bait inside. They can't eat other fish or animals as large as humans because their esophagi are too small, built to ingest only tons of small bait. When something larger is scooped up with their intended meal, whales simply spit it out, like we would a rogue pin bone in a fish fillet. 
As for our intrepid Cape Cod lobsterman, he's recovering well and plans to get back to work as soon as he can.
Read Next: WATCH: Fisherman Lands 12-Foot Great White Shark on Pensacola Beach