Optics continue to drive several segments of the firearm industry. Arguably no other category continues bringing more improved performance at shrinking prices quite like quality glass these days. From long-range competition to serious spot-and-stalk hunters, your gear is better than ever before. At the recent Athlon Outdoors Rendezvous, we spent some serious range time with Leupold Optics. And we walked away sure we found three products every hunter and shooter should have.
---
Leupold Optics Range Gear
We spent three days on the range glassing targets out past a mile. So we really put a spotting scope and amazing tripod kit through their paces. Meanwhile, we rocked ARs and pistols on steel at close range, and Leupold's eye protection kept us covered. So check out these three "must-have" products from Leupold Optics.
---
Leupold SX-2 Alpine HD20-60x60mm Spotting Scope
Fog-proof, waterproof, and guaranteed for life, the SX-2 Alpine HD is built for harsh conditions. Weighing in at only 3.75 pounds, the 60mm objective shaves off some weight versus larger objectives. The 20-60 magnification paired with high-definition calcium-fluoride lenses provide great clarity across all magnification levels.
Leupold's Guard-iON hydrophobic lens coating repels water, dirt, and fingerprints, to help keep your glass clear in the field. The over-sized twist-up eyecup provides generous relief for extended viewing.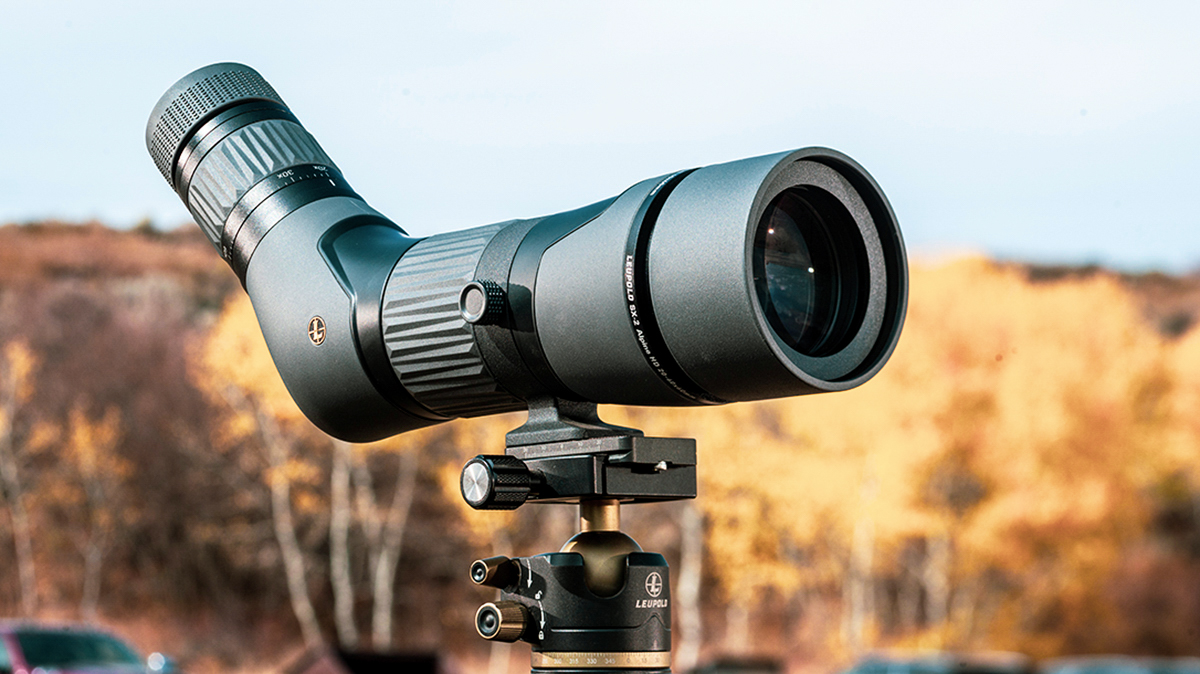 SX-2 Alpine Specs
Finish: Shadow Gray
Waterproof: Yes
Light Management System: Advanced Optical System
Tripod Included; No
Eyepiece Style: Angled
Overall Length: 14.3 inches
Overall Weight: 60 ounces
Magnification Max: 60
Magnification Minimum: 20
Objective Diameter: 60mm
Linear FOV Low Mag (ft@1,000 yards): 106
Linear FOV High Mag (ft@1,000 yards): 50
Angular FOV Low Mag (Degrees): 2
Angular FOV High Mag (Degrees): .97
Eye Relief Low Mag: 16.5mm
Eye Relief High Mag: 19.5mm
Exit Pupil Low Mag: 3
Exit Puil High Mag: 1
Close Focus Distance: 60 feet
MSRP $399.99
RELATED – Follow the Firearm: What Happens When a Gun Is Seized by the Law
---
Leupold Pro Guide Tripod Kit
The new Pro Guide Tripod Kit from Leupold is packed with high-end features with a price that won't scare you into leaving it in the truck. Carbon fiber and aluminum components weigh in at only 4 pounds, and with the addition of the center column, it's max height is 67 inches.
The aluminum ball head is smooth and strong and comes with an Acra-Swiss mounting plate. The Pro Guide has a max load capacity of 40 pounds, so the addition of the included counterweight hook lets the user add weights for stability. The pivot locks have three settings, allowing the legs to extend wider and lower, meaning you can get comfortable in almost any position.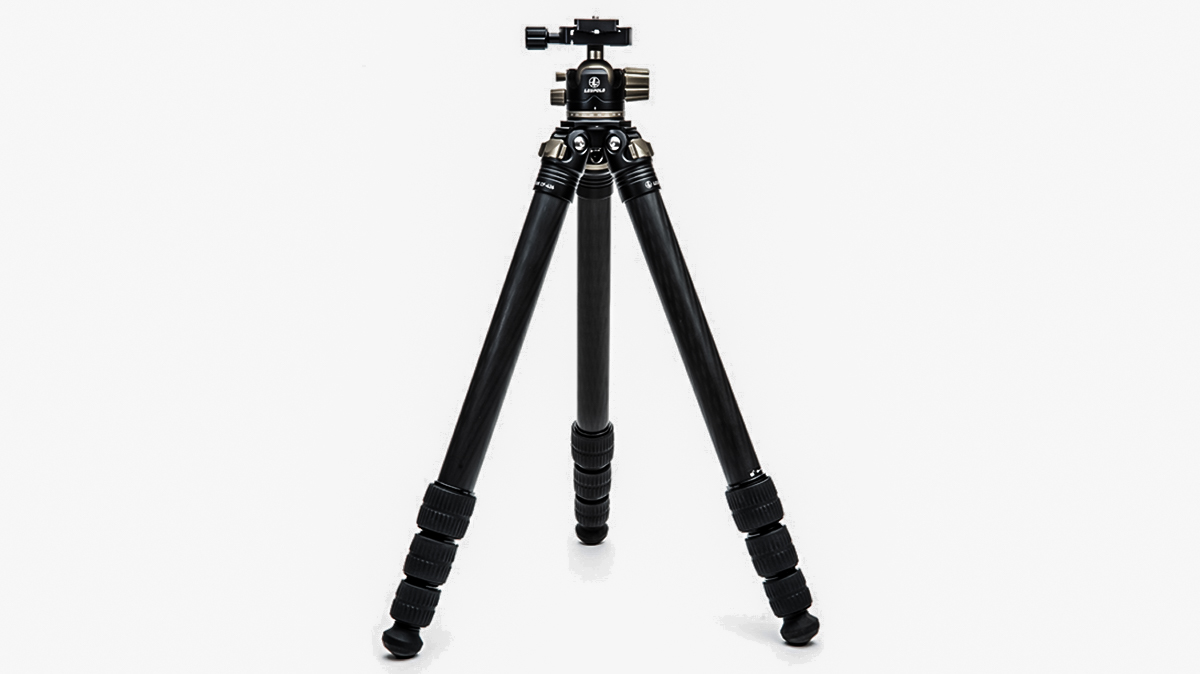 Pro Guide Tripod Specs
Material: Carbon Fiber
Waterproof: No
Head Type: Ball Head
Leg Lock Type: Twist Lock
Plate Compatibility: Acra-Swiss
Folded Length: 18.5 inches
Height Max: 67 inches
Height Minimum: 6.7 inches
Max Height With Center Column: 67 inches
Overall Weight: 64 ounces
Load Capacity: 40 pounds
Number of Leg Sections: 4
Leg Diameter Max: 32mm
Leg Diameter Minimum: 22mm
MSRP – $599.99
---
Leupold Packout Performance Eyewear
Leupold's Packout Eyewear is built for hunters, shooters, and outdoors enthusiasts. The ANSI Z87.1+ ballistic rating lenses are shatterproof, lightweight and flexible. They are also optically de-centered, meaning that the lenses are machined so that the clearest part of the lens sits directly in front of your eye, which eliminates distortion for maximum clarity.
The lenses are also treated with Guard-Ion hydrophobic coating, and DiamondCoat, helping to keep them free of dirt, fingerprints, and scratches. The frames are made from TR90-NZZ, which has a very high flexural fatigue strength, is tough at low temperatures, and provides great impact, chemical, and UV resistance. The polarization is infused, meaning that the polarizing film is layered within the polycarbonate, and won't wear or scratch.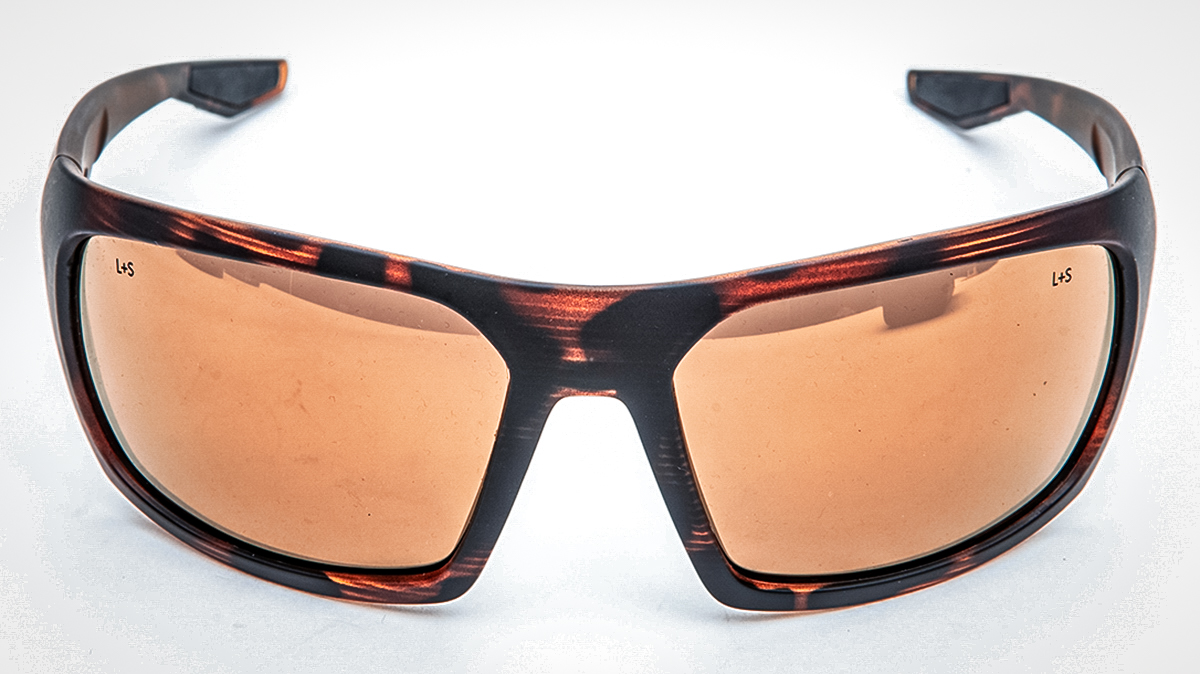 Packout Specs
Finish: Matte Tortoise
Frame Material: TR90-NZZ
Hinge Material: Stainless Steel
Lens Color: Bronze Mirror
Polarized: Yes
UVA Protection: 100%
UVB Protection: 100%
Lens Material: Polycarbonate
Overall Length: 163mm
Overal Width: 141.4mm
Temple Length: 120.9mm
Total Height: 48mm
Lens Thickness: 2mm
MSRP: $189.99
This content was originally posted by Ballistic magazine in March 2022.
---
READ NEXT – Competitive Shooting: Everything You Need to Know to Get Started