A nomadic wanderer with a beefy body and tail feathers with tips painted white, the Merriam turkey inhabits some of the most awe-inspiring places on earth and is a must-hunt wild turkey species.
You've probably read or heard tales spun about Merriams running carelessly to calls. I've seen ink in magazines and hunting forums branding these birds the "dumbest" of the four wild turkey subspecies.
I couldn't disagree more.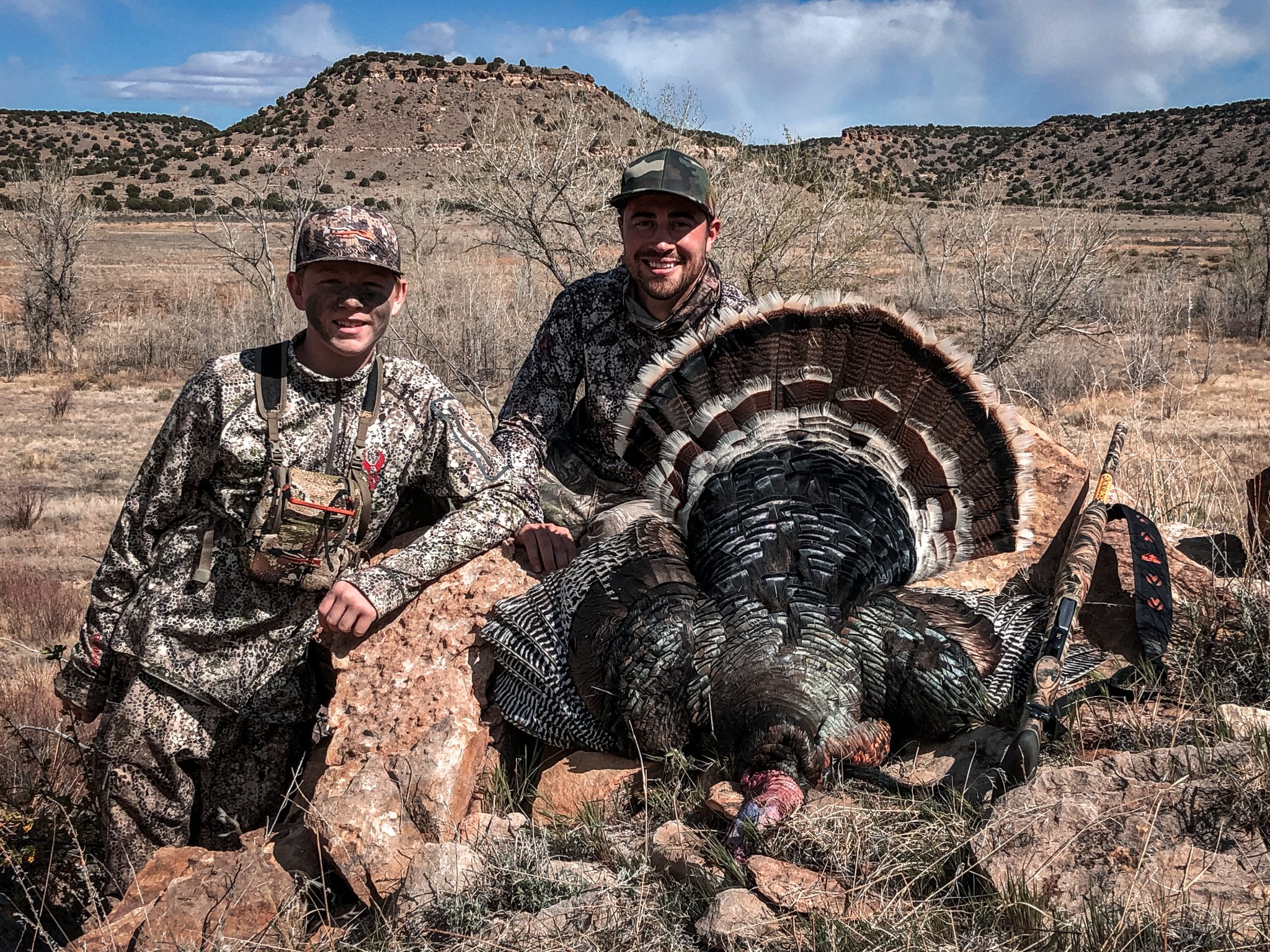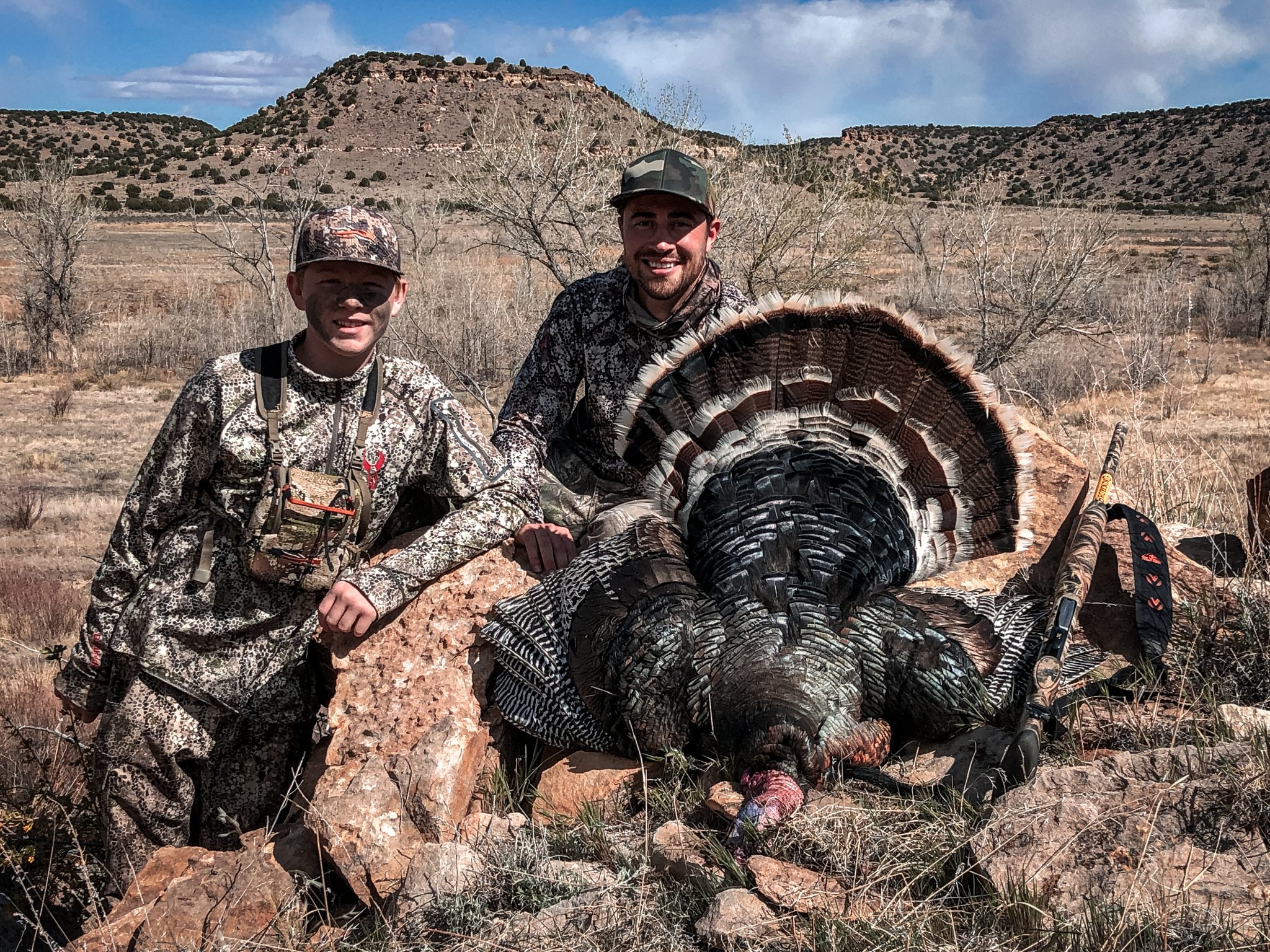 Merriam birds inhabit some of the most daunting terrains the West offers. More than once, I've watched these black-bodied butterballs scale trails that would make mule deer and elk wince. Snow, especially in the early spring, is almost always a factor, and because the landscape is vast and rugged, just finding a boy bird to hunt can be difficult.
You have an overhead of the mission. Now, let's dive in and find out more about this fascinating subspecies of wild turkey.
RELATED – Mountain Goat in British Columbia Says 'Not Today,' Kills Grizzly
---
Merriam Turkey Distribution and Population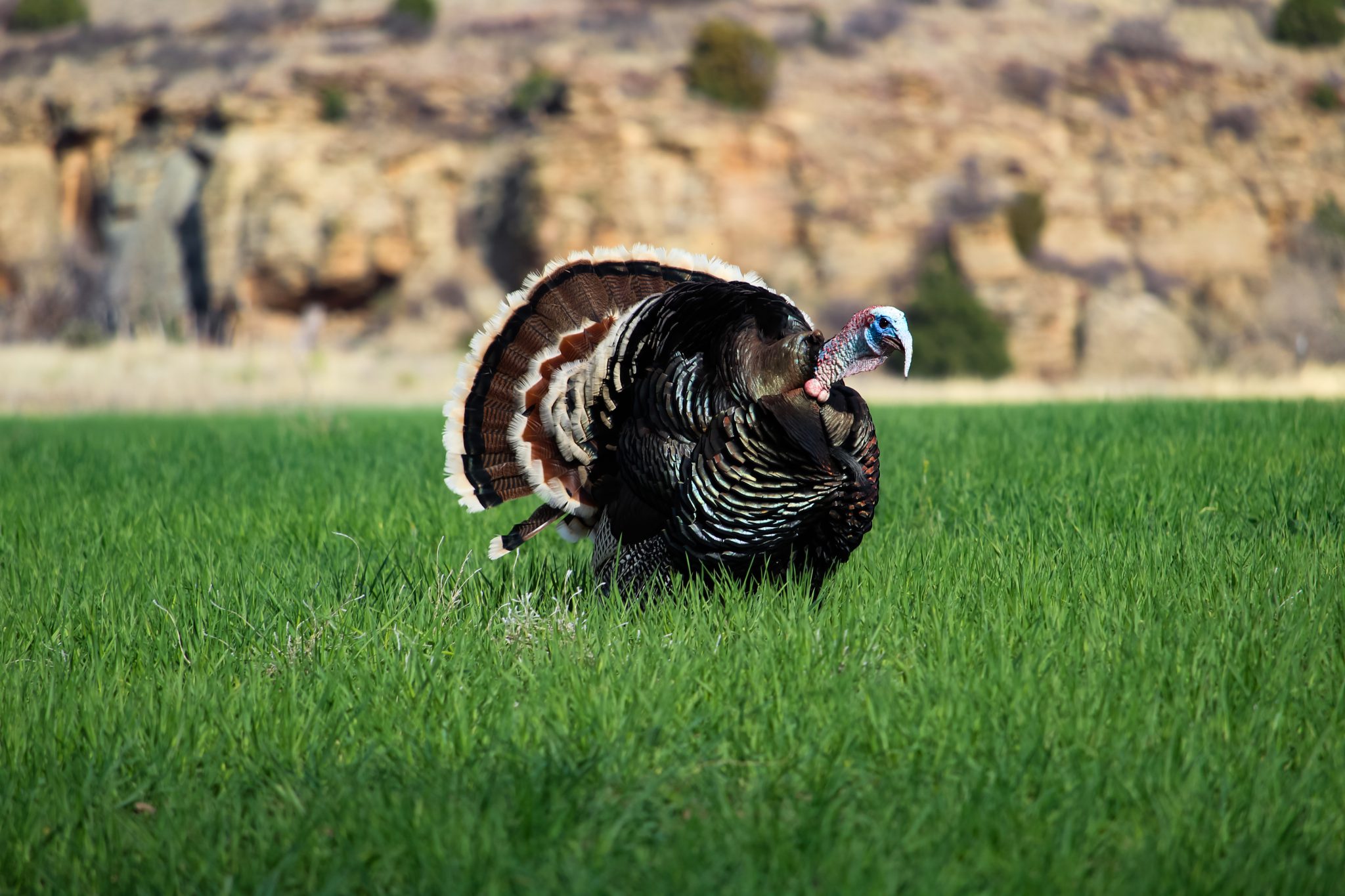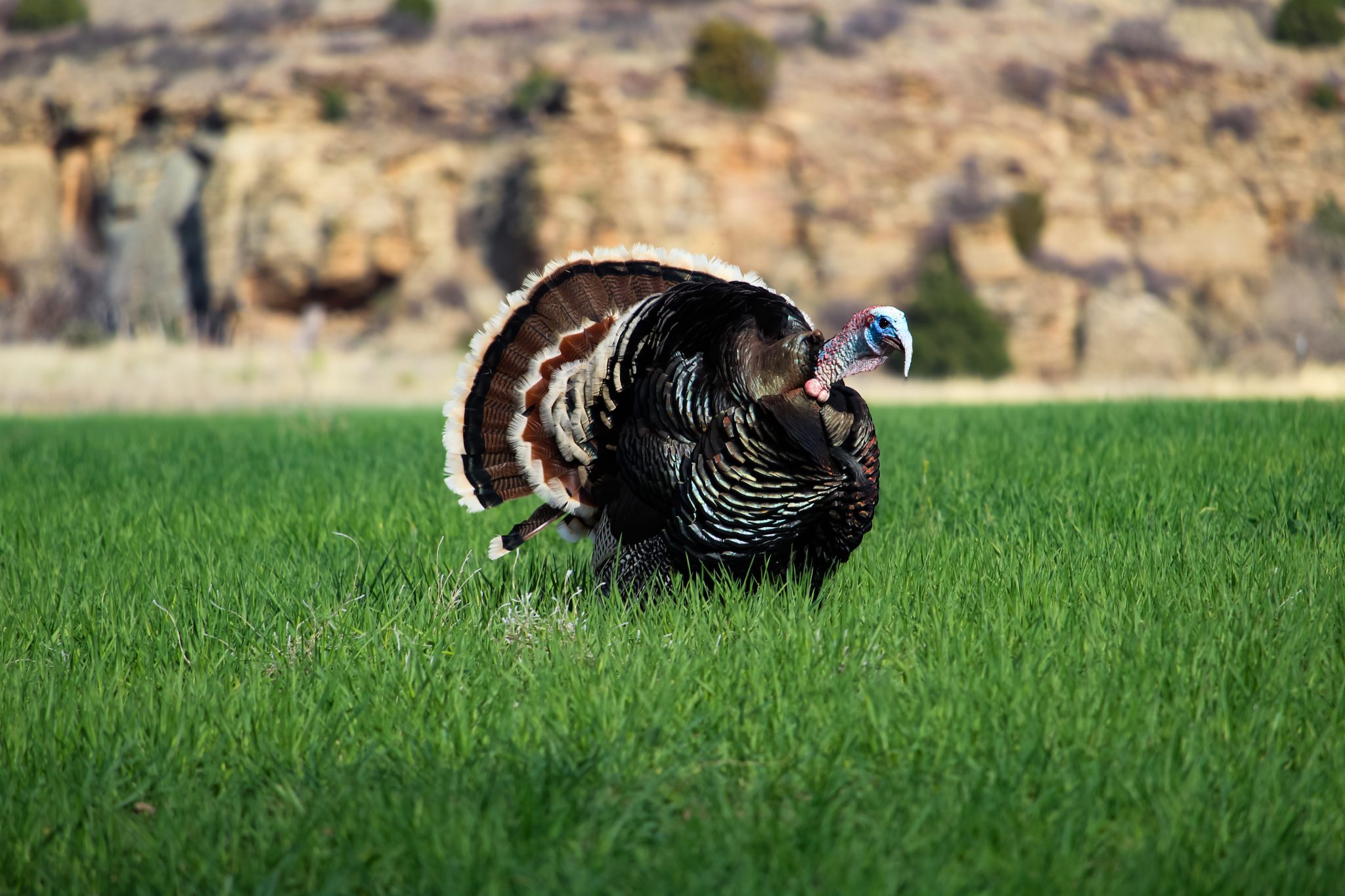 After being introduced into the pine forests of Colorado, Arizona, and New Mexico, healthy Merriam populations now thrive — thanks to wildlife department transplants — in Utah, Idaho, Washington, Oregon, Montana, Wyoming, Nebraska, and South Dakota. According to the National Wild Turkey Federation, the estimated Merriam population stands at 335,000 birds.
Unlike other subspecies, Merriams can be found in small pockets across the West. Nomadic and opportunistic feeders, Merriam birds will wander to high altitudes, following the snow line during the spring and summer. The area just below the snow line boasts the newest, freshest shoots of plant life, as well as emerging bug life.
Turkeys love bugs. It's not uncommon for birds to wander above 10,000 feet, and due to pressure from humans and predators like coyotes, bobcats, and mountain lions, these birds are crafty at finding off-the-beaten-path locations in which to hole up. Other popular Merriam haunts include cedar-lined canyons, foothills, and cottonwood creek bottoms snaking through rugged country.
---
What the Merriam Turkey Is All About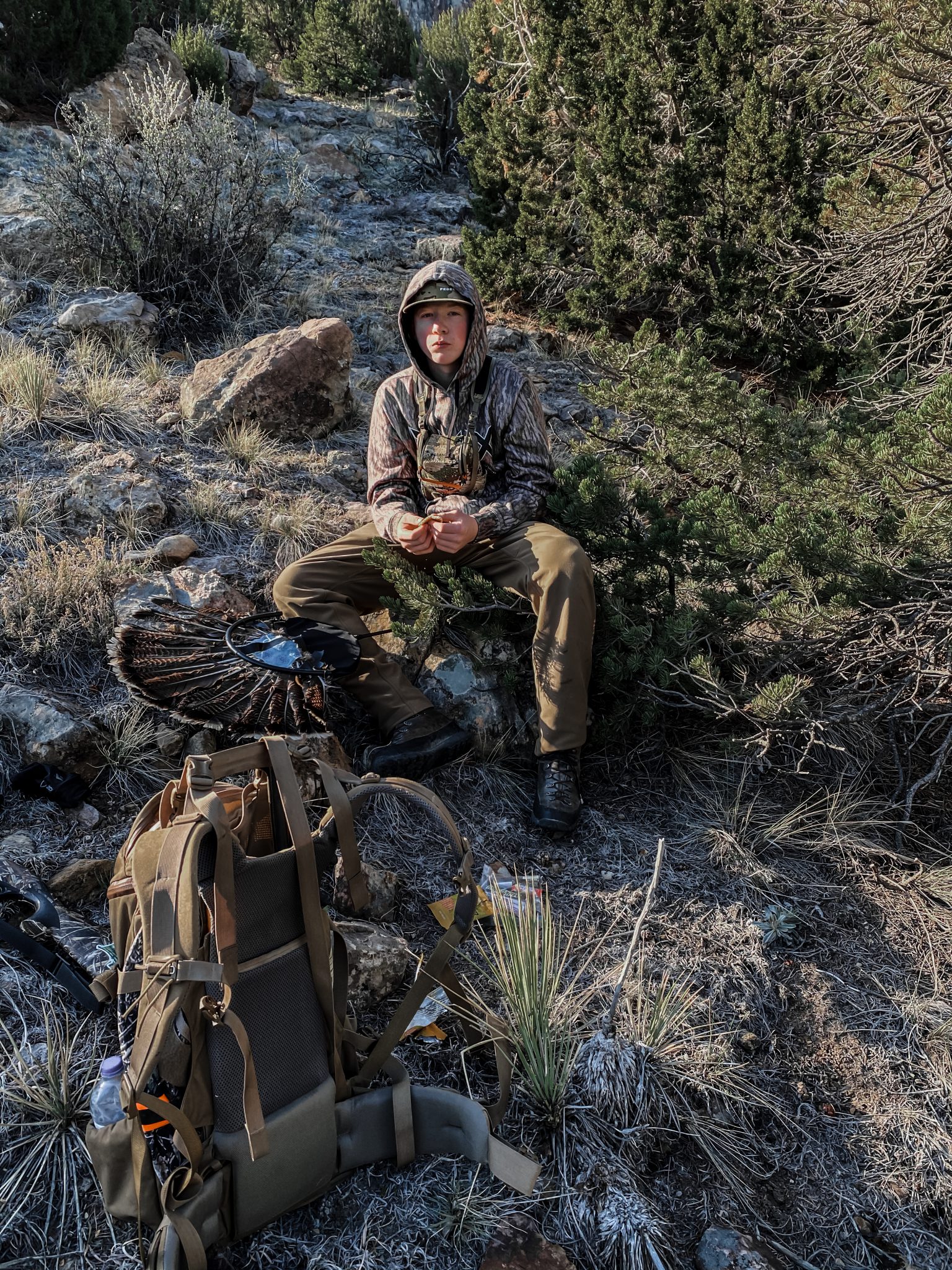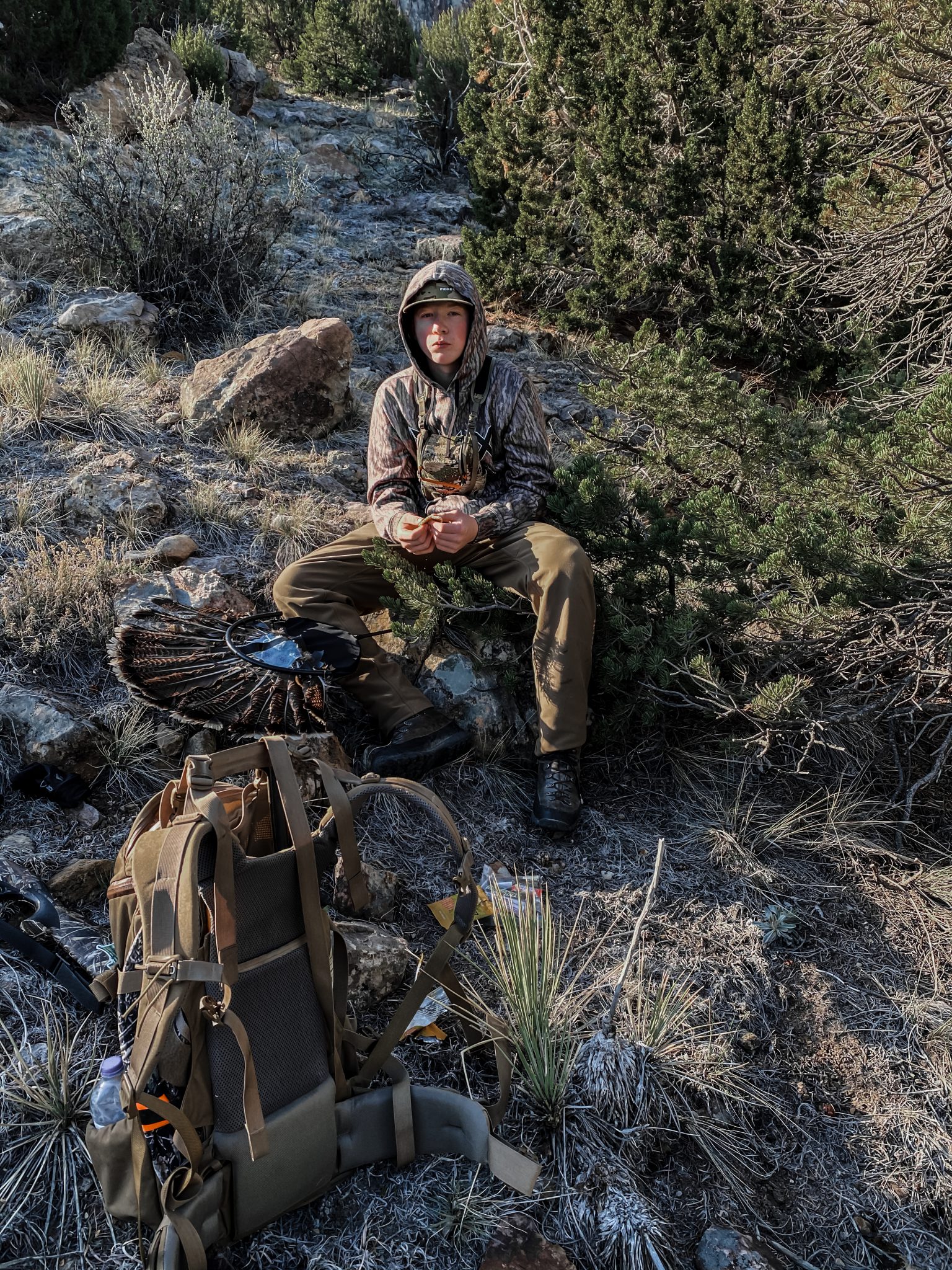 Some biologists and hunters brand the Eastern turkey subspecies as the largest, while others dub the Merriam the giant of the turkey woods. It doesn't matter. Just know that Merriams are beefy birds.
Adult males can tip the scale at close to 30 pounds and showcase white-as-snow tail margins and white feathers on their lower back. Merriam turkey chasers should know that male birds, even 4- and 5-year-old birds, typically won't have long beards or spurs. The terrain they inhabit is too rough. Spurs get rubbed down by rocks, and beards stay short and spindly.
RELATED – Confessions of a First-Time Mountain Hunter
---
Finding Them Is the Battle
Calling in and killing a mountain bird isn't uber tricky; finding them, however, can be. Start your search by digesting information on the wildlife department website for the state where you'll be hunting Merriam birds. Most sites will include turkey distribution maps, population estimates by region, predation statistics, hatch counts, mortality issues by area, and more.
A few weeks before your hunt, call the forest service, Bureau of Land Management (BLM), or another outdoor government office in the area where you plan to hunt. Find out the elevation of the current snow line. Once you know that, pull up your favorite digital mapping app and do some prospecting.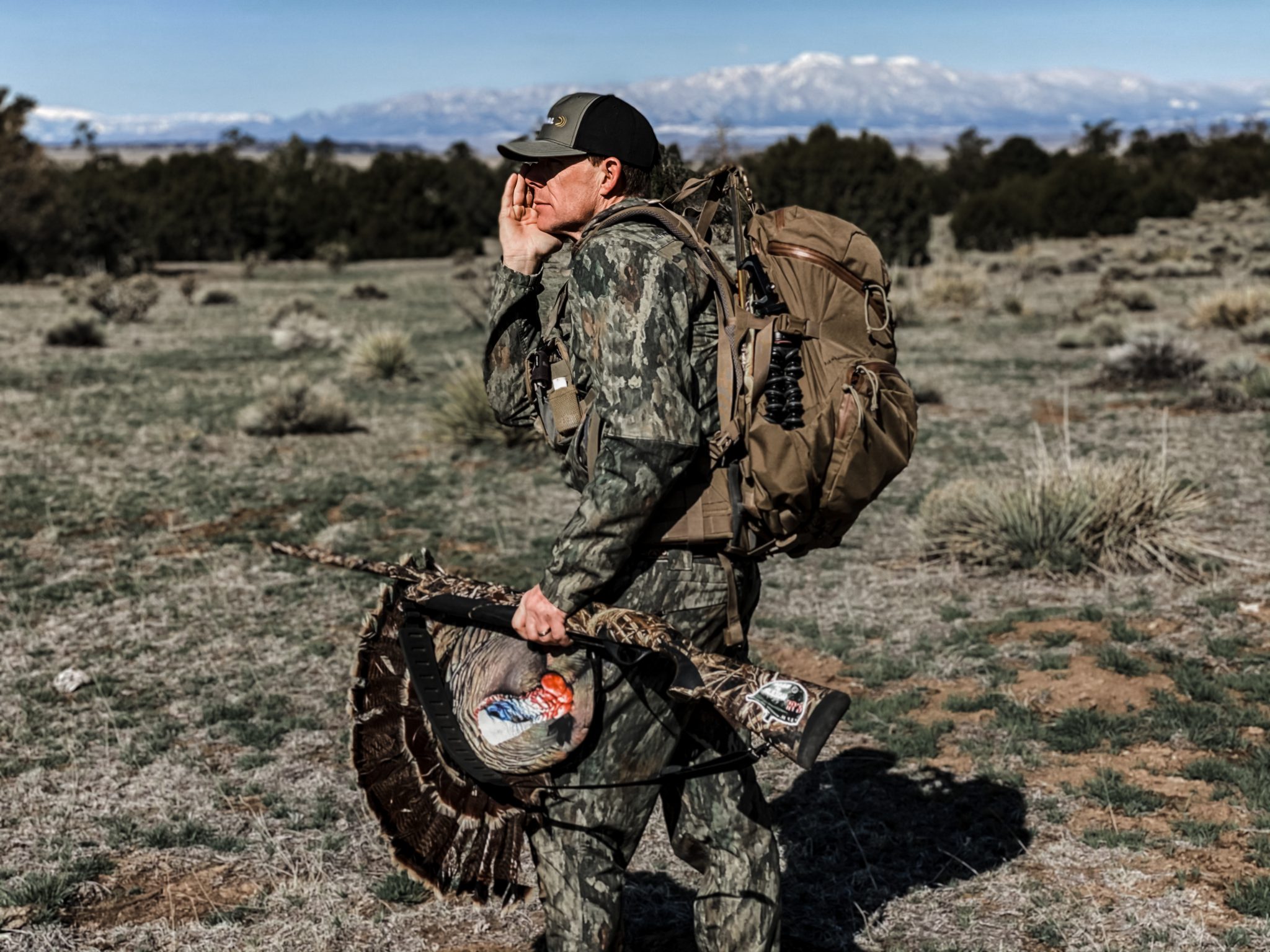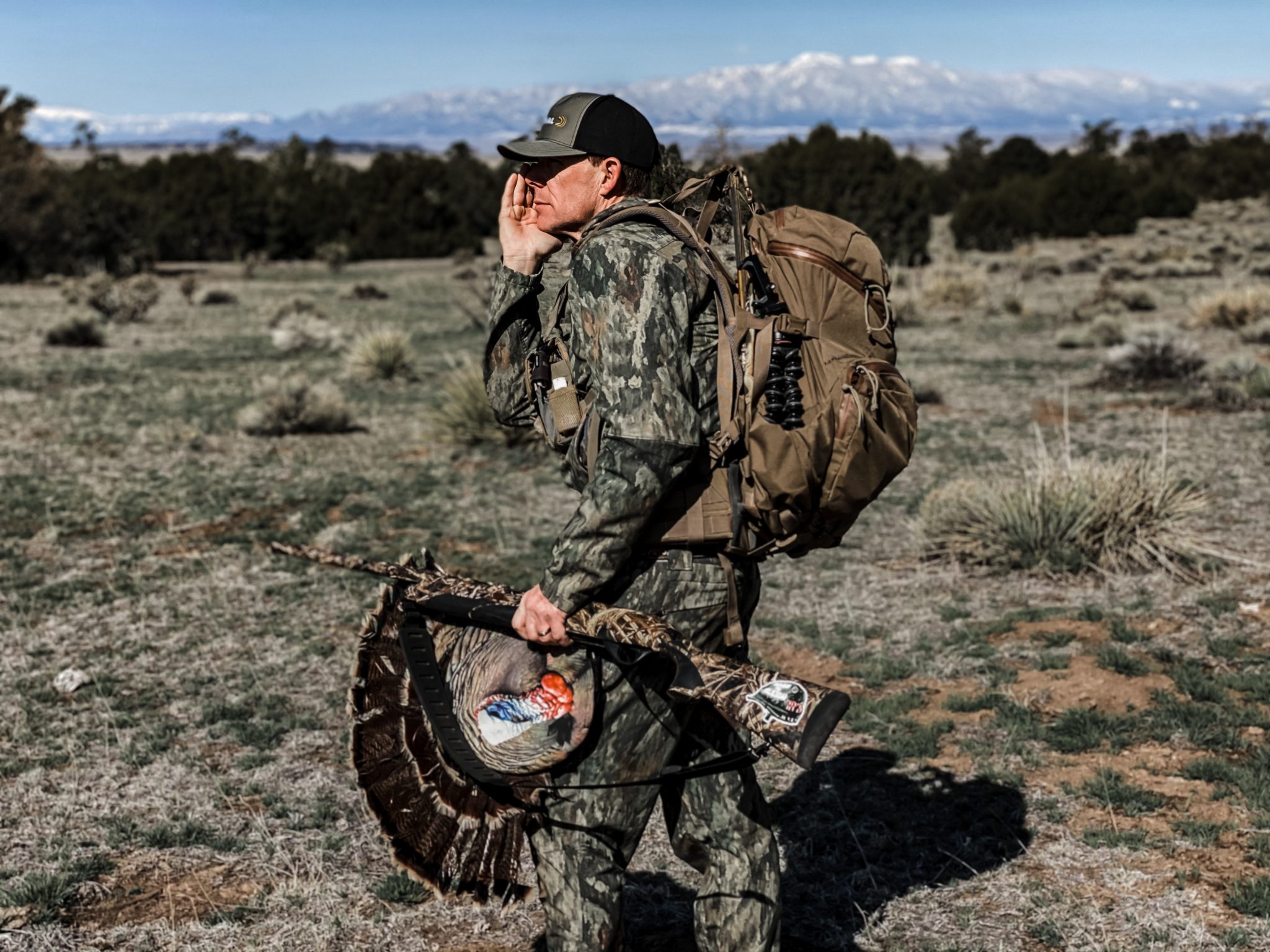 Though there is no exact science to figuring out the travel patterns of a Merriam, mountain birds will generally start moving out of private lowland areas to higher mountain slopes to breed and nest as the temperature warms at the onset of spring. Start your digital scouting by locating private land cattle pastures and open meadow areas near lower elevation homesteads and the like. Merriam birds winter in these areas and love to pick through cow pies, searching for undigested grains.
Next, locate national forest, BLM, or walk-in access areas near likely lowland turkey haunts. Forest Service roads that start right off a blacktop road and wind into the high country are great access points.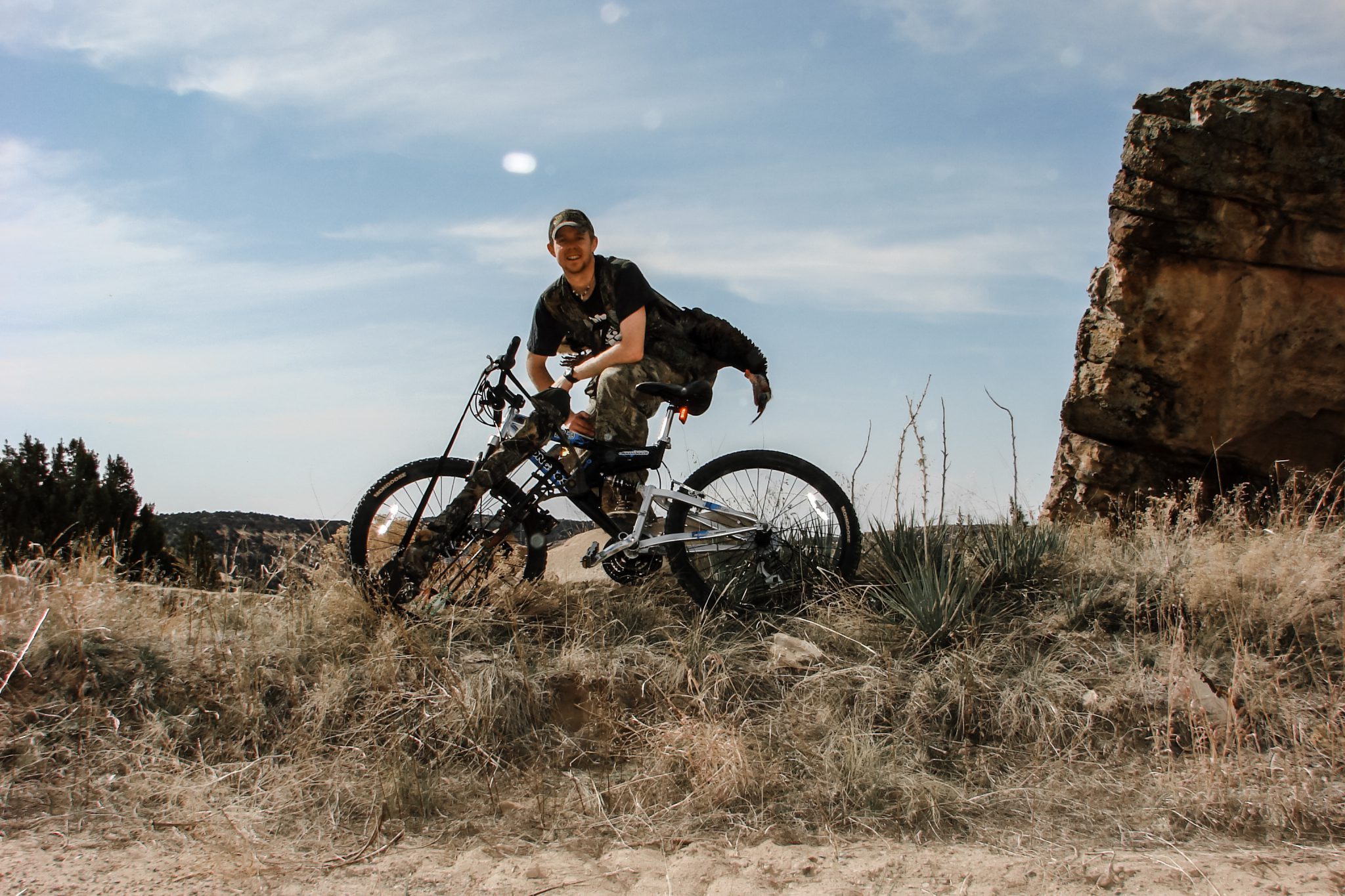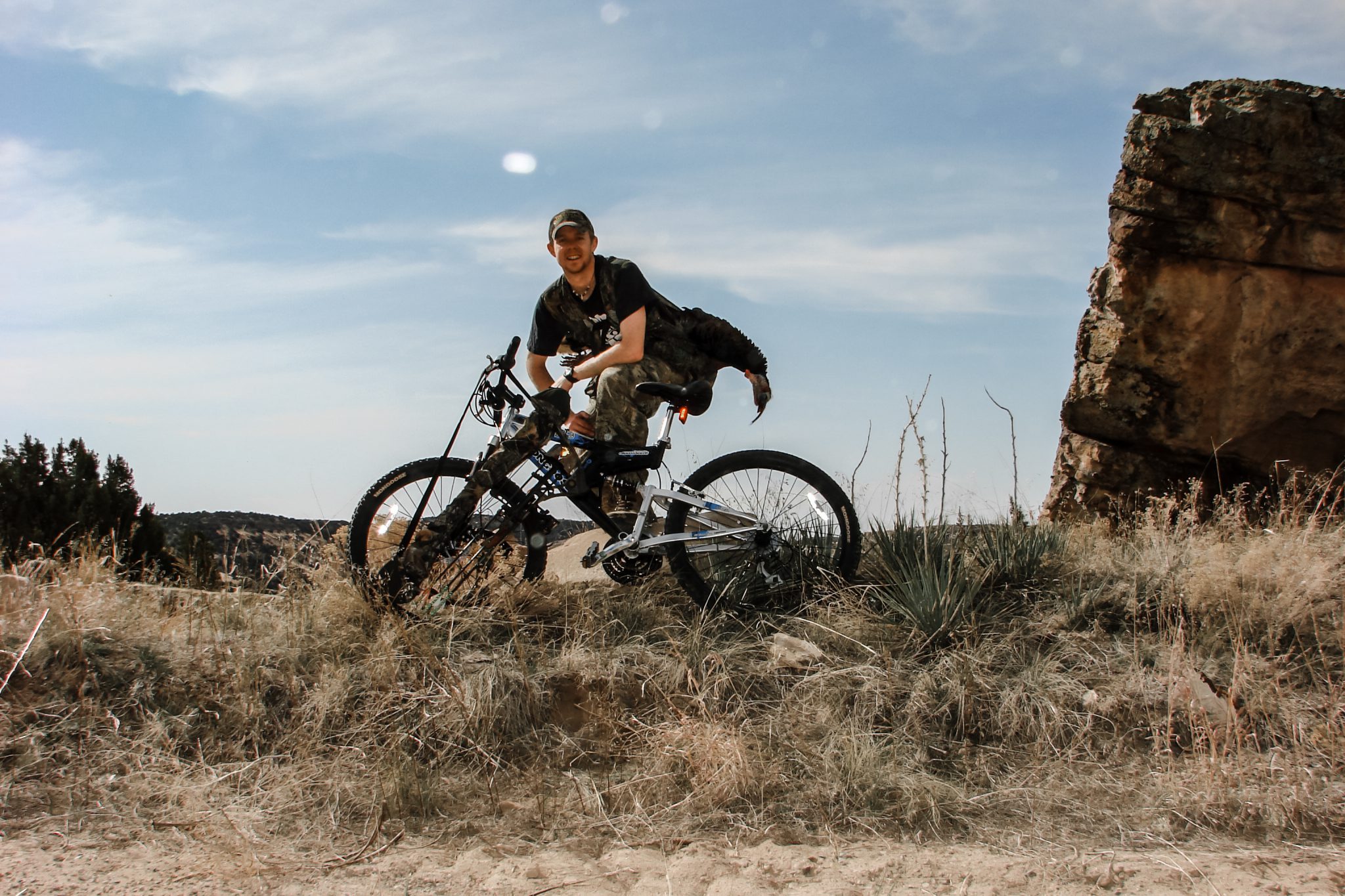 Arrive for your hunt a day or two before the season opens. Flatlanders will need time to acclimate, and nothing beats hands-on recon missions. Bring the best optics you can afford. Driving access roads and glassing is worthwhile, but the best way to locate mountain birds is to climb a slope or ridge and start picking apart the surrounding landscape.
Listen while you glass. Merriam birds sound off often. And don't be afraid to hit a locator call. A crow call will work, but my go-to is a hawk screech. This call cuts the mountain air and travels well. When burning the boot leather, keep an eye out for turkey signs like tracks and droppings; more than once, I've found strut marks going up and down the sides of forest service roads.
RELATED – Mountaineering Hacks: Popping Viagra and Teetotaling on Top of the World
---
Get 'Em Killed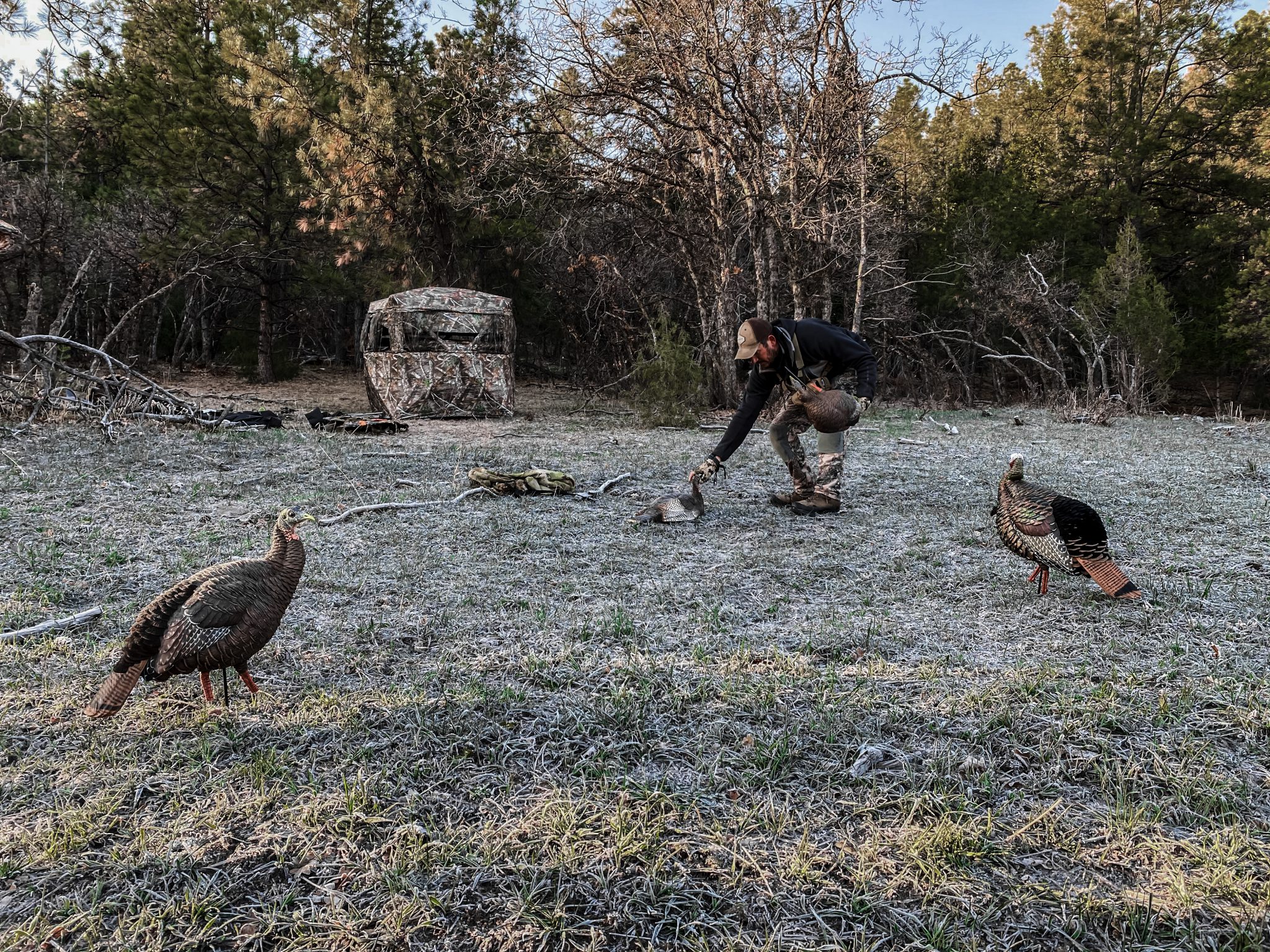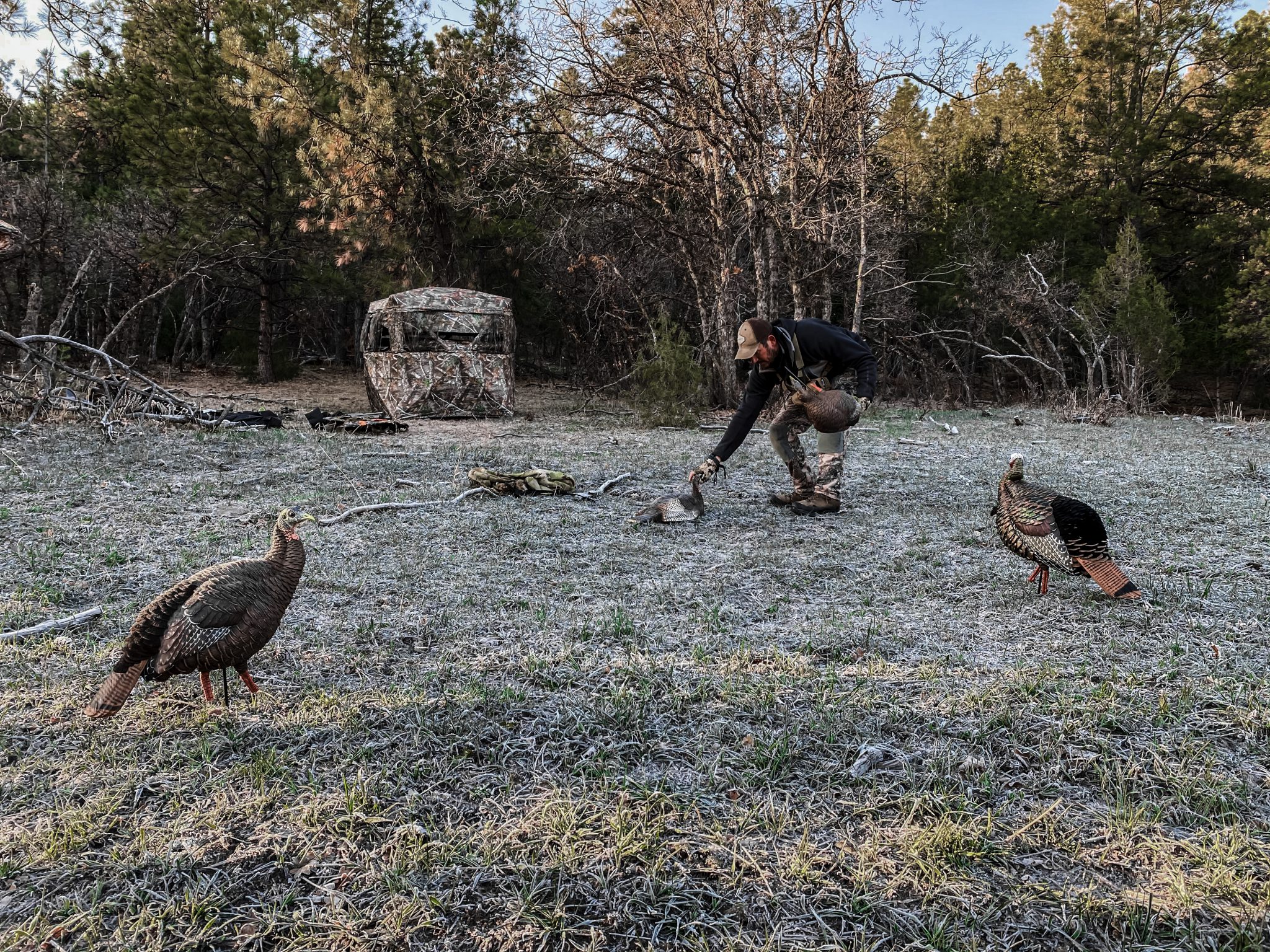 The best way to get a Merriam bird killed is to stay in the woods. It's not uncommon for birds to pitch down off the roost and walk miles searching for food and a mate. If you don't know where birds are, climb high before dawn starts to break and listen. On a calm mountain morning, the gobble of a Merriam, though weaker than that of all other subspecies and not even comparable to the Eastern turkey's gobble, will carry.
Turkey calls were made to be used out West. Remember that. Merriam birds get the "dumb" label because there isn't a hen around every hardwood. Birds spread out, and when a boy bird hears sexy hen talk, he wants to gobble and let the girl know he's on his way. Box and pot-and-peg calls that ring work well. When it comes to a pot-and-peg call, aluminum is the way to go.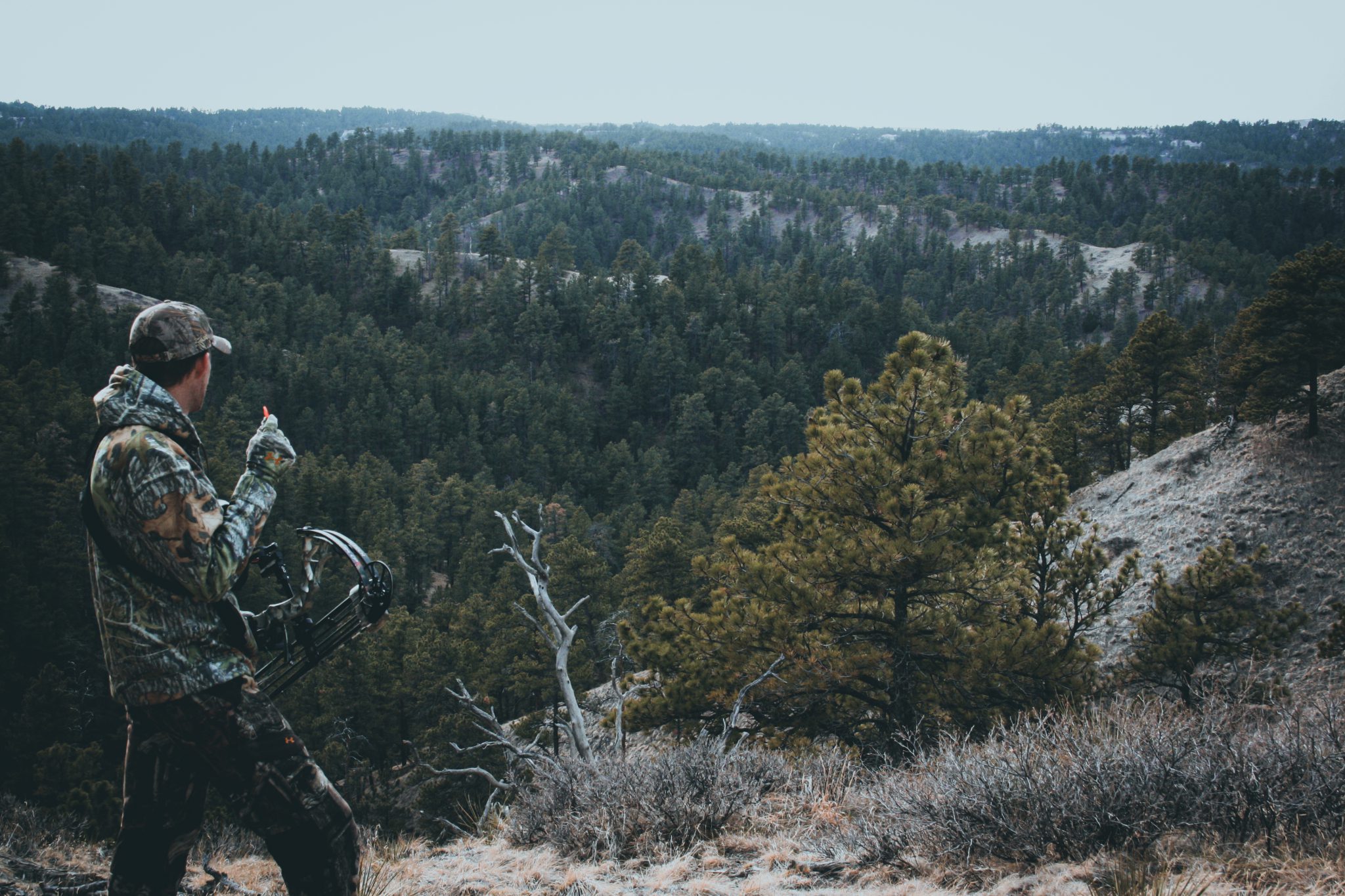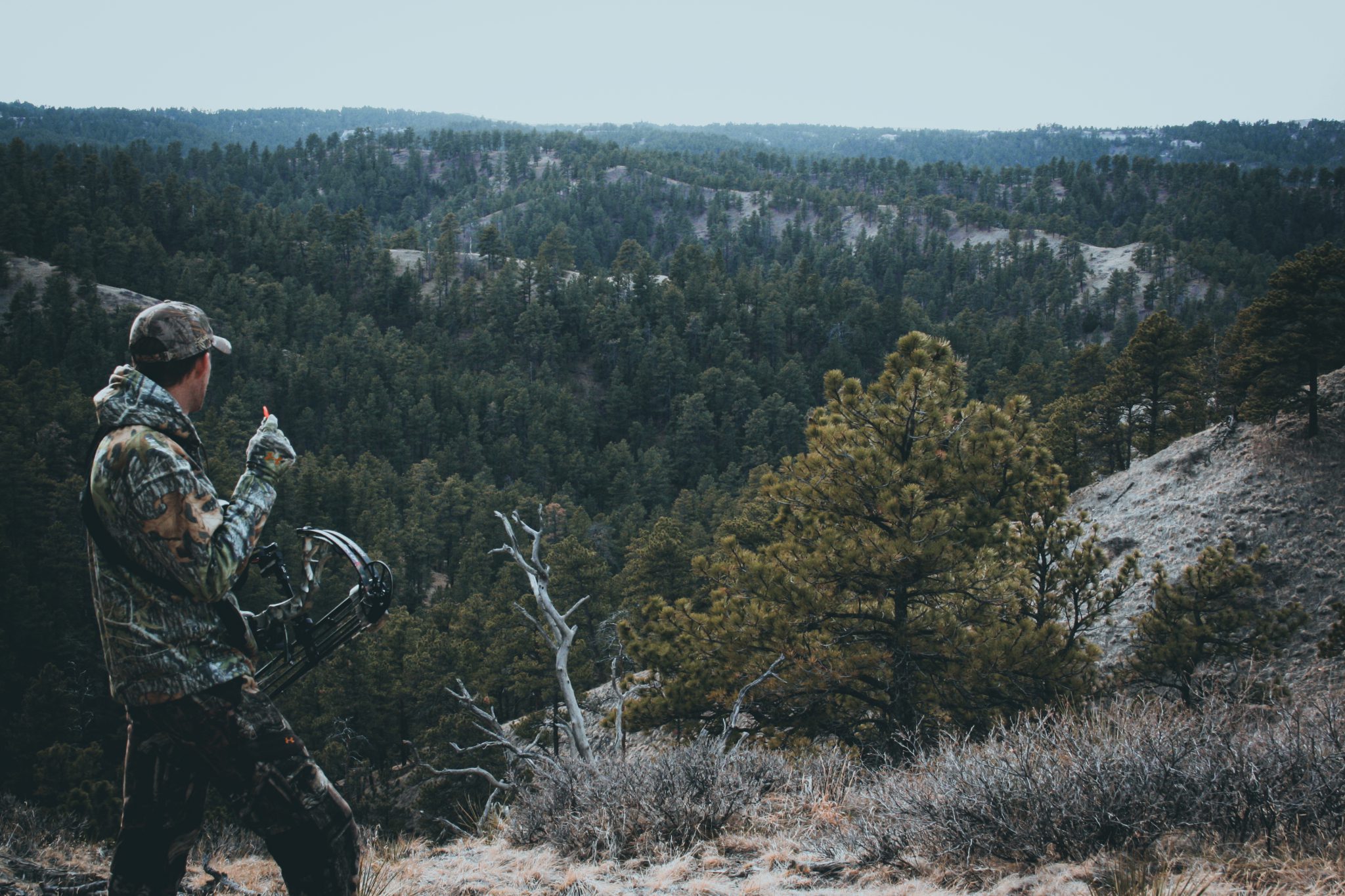 When birds are close, switch to a mouth call. More than once, while searching with binos, I've watched a Merriam gobbler throw his head back and gobble at the yelps coming from an aluminum pot-and-peg call. I couldn't hear them gobble, but it was apparent they could hear the calling.
When you get a gobble, look for an area to set up in. It's wise to get in the timber. Tree trunks and brush provide good hides and create shadows. Plus, in the timber, decoys aren't absolutely necessary. The coming-to-the-call bird knows he's going to have to use his eyes to search for the hen. The edges of mountain meadows and open, sage-dappled flats are great setup locations, too, but it's essential to have a few decoys in those kinds of spots to give the approaching bird(s) a visual.
What's most important is that you stay after it. Much like mule deer and elk hunters, the turkey hunter who remains in the woods and is willing to wander over just one more ridge will get the gravy.
---
READ NEXT – Skunkwerks the Cut: Did Gunwerks Create the Ultimate Mountain Gun?