Contrary to certain stereotypes, gun owners aren't all cut from the same cloth — they have an array of personalities and opinions, and they're generally happy to share them, whether warranted or not. Nothing fires people up quite like the release of a new gun, especially when it comes to social media platforms. Hardcore fans of a brand will be loyal to whatever product has been released while others grimace and tear it apart — all before anyone has even gotten their hands on it.
While it can be entertaining to read the comments, my perspective is to wait until I shoot a gun to form an opinion about it. There are times when a new gun pleasantly surprises me, and there are other instances when it won't live up to my expectations. When evaluating a new gun, there are two things that we should remember: First, just because something works or doesn't work for us as an individual doesn't make it a universal fact. Second, it's wise to wait until you can get your hands on a firearm in order to formulate a valid, factual, and educated opinion.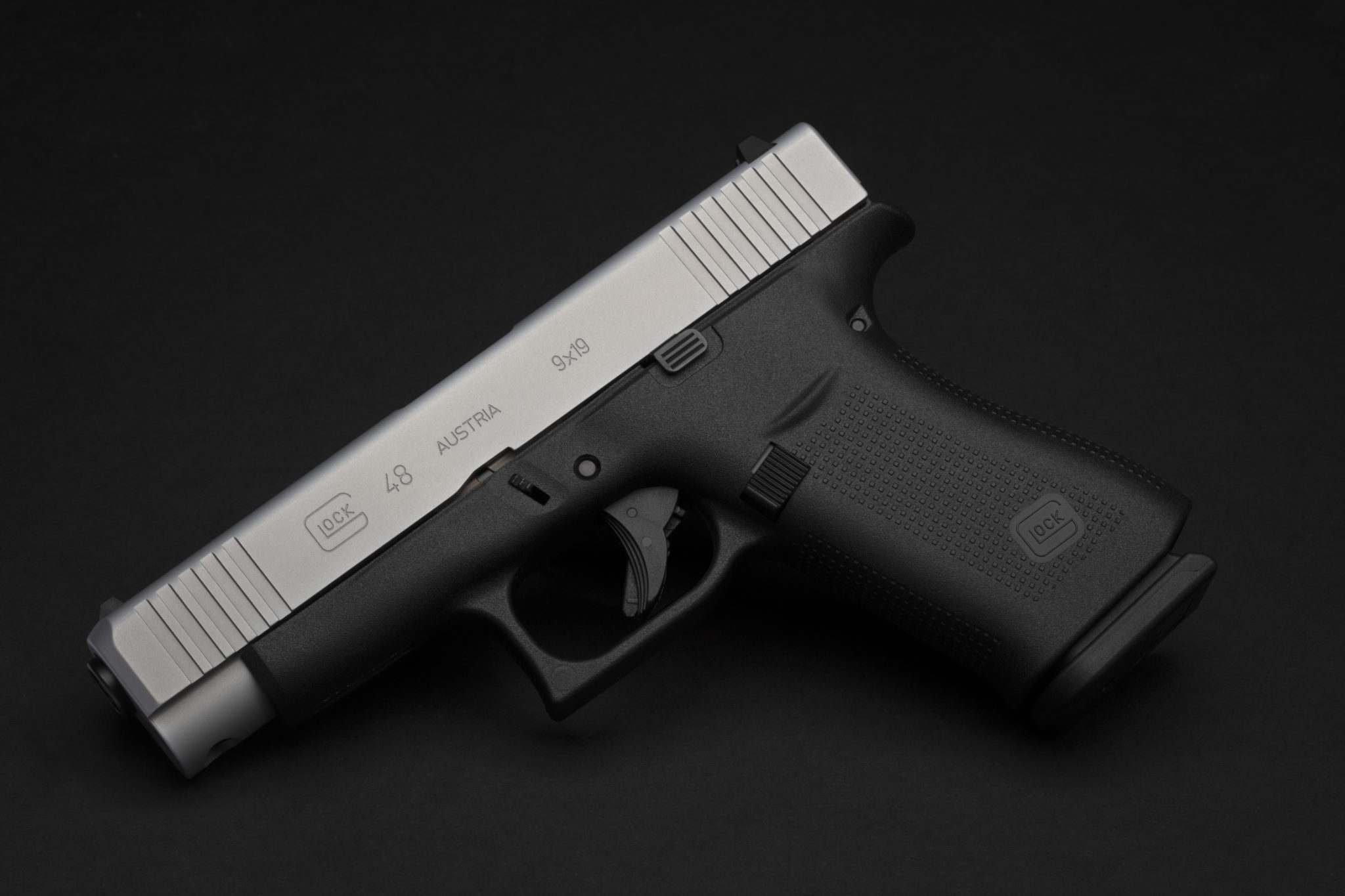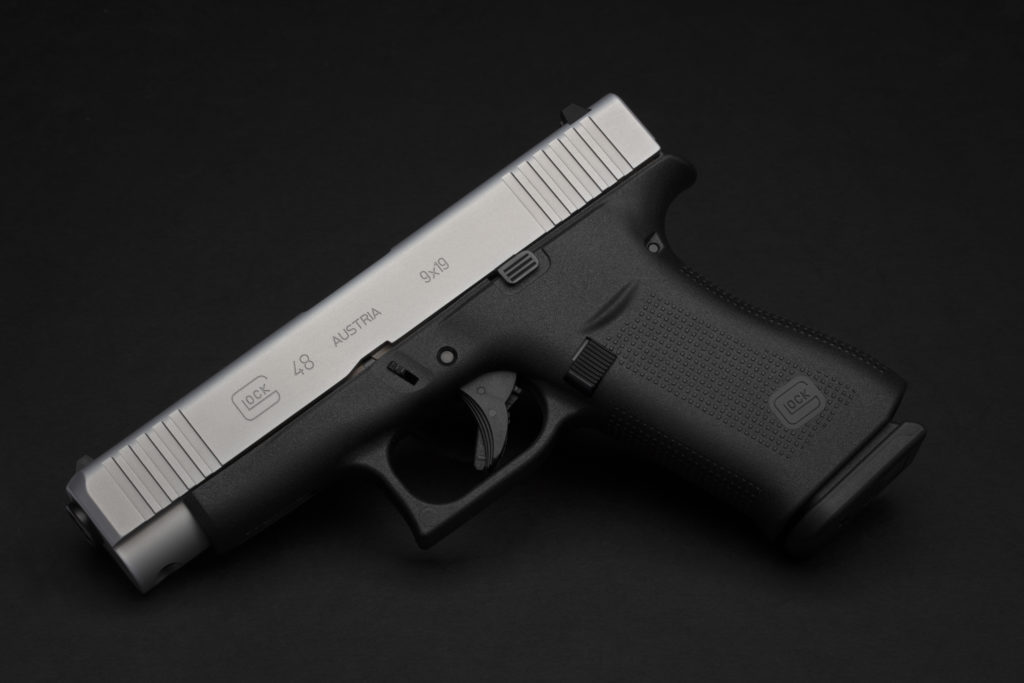 Opinions erupted from every direction when Glock announced the Glock 48 on Jan. 2, 2019. People were trying to gauge the size based on the number "48." Pro tip: Glock's naming conventions are not in any way, shape, or form related to the gun's size, magazine capacity, or any physical feature. The number of a Glock model is the patent number — yes, it's that simple.
The Glock 48 is similar to the Glock 19, except the G48 is a slimline pistol with a two-tone color scheme, which is new for the brand. The G48 boasts a black frame with a silver nPVD slide, giving it a unique look. Although slimmer than the G19, it has a larger magazine capacity than other guns of similar size, sitting at 10 rounds plus one in the chamber. For those who love the G19 but wince at the thought of concealing it, this could be a welcome solution.
For those who love the G19 but wince at the thought of concealing it, this could be a welcome solution.
Hitting the range with an open mind, I put the G48 through its paces. Chambered in 9mm, the G48 smoothly ran through 300 rounds of a variety of ammo — Hornady FTX 115-grain Critical Defense, Hornady 147-grain XTP Custom, Federal 115-grain Syntec Training Match, Federal 135-grain Hydra-Shok, and 124-grain American Eagle Handgun. I experienced zero malfunctions.
All components of the G48 are Glock Gen 5. I found the trigger to be smooth with a nice, short reset, the slide easy to manipulate, and the Glock Night Sights lending to quick and easy target acquisition. Its function was flawless. Being that physics will always play a part, there was a bit more felt recoil due to the smaller size of the G48 as compared to larger guns.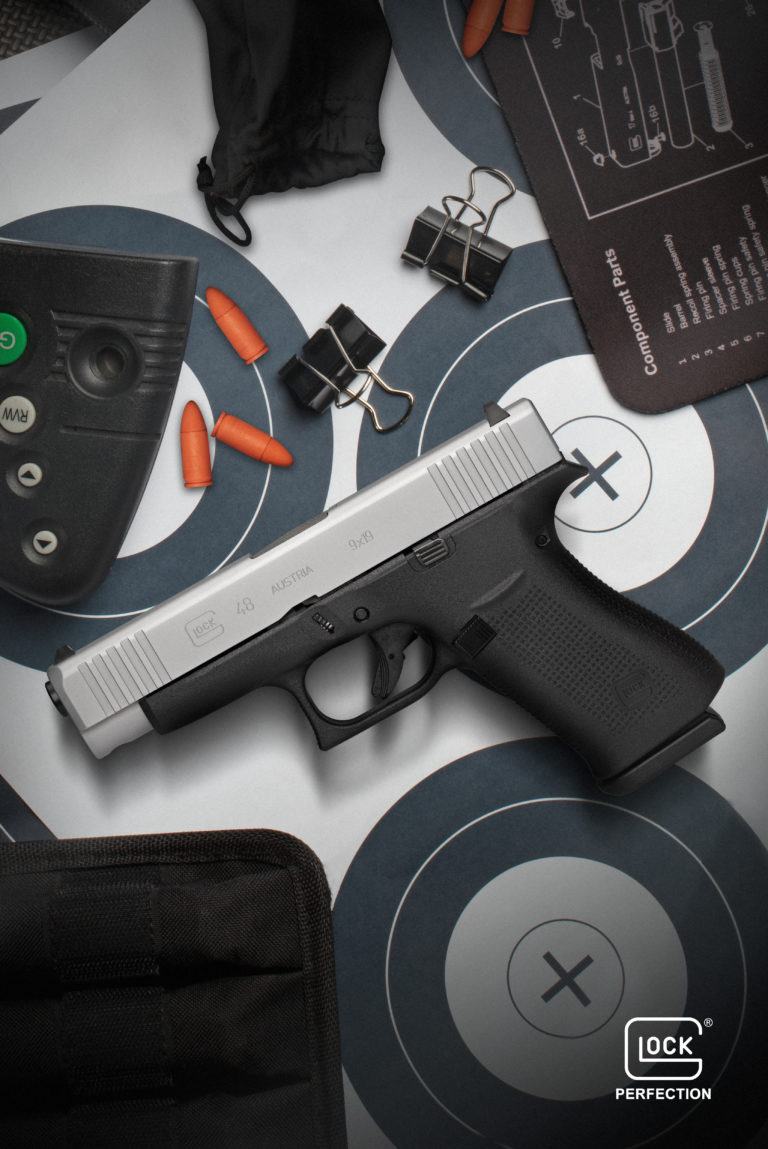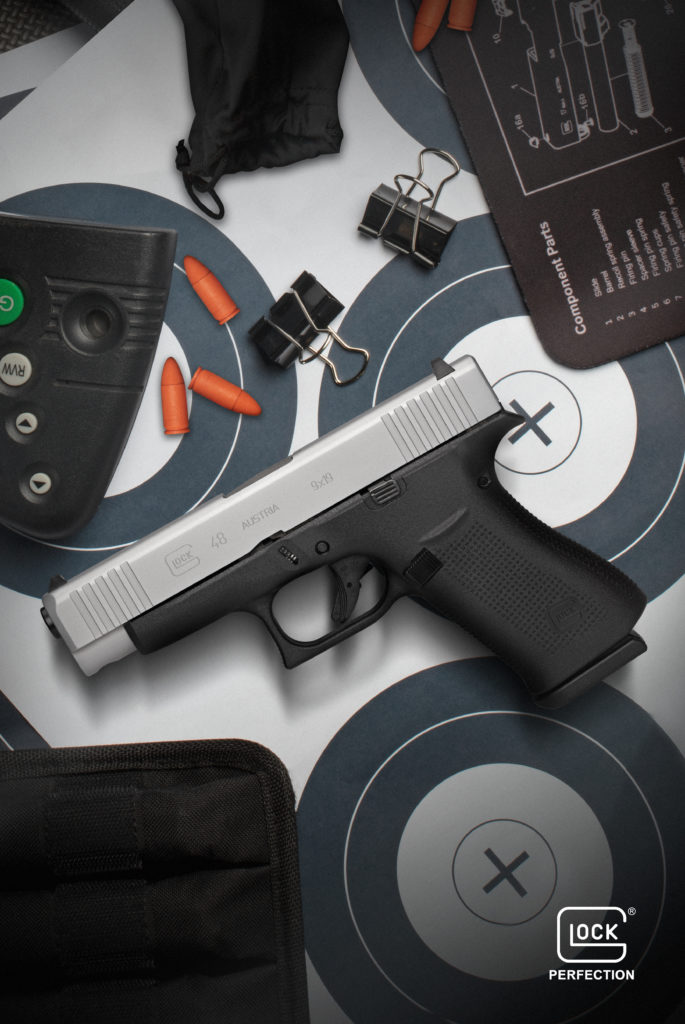 Keep in mind what this gun is designed for: concealed carry for defensive handgun use. The G48 does the job by packing the needed firepower into a slim, concealable package. Glock also incorporated front and rear slide serrations, providing a more solid purchase when racking the slide. The feel of the G48 is similar to the G19, so upon drawing the gun I anticipated a fuller grip, yet consistently found a significantly smaller one. This issue was me, not the gun. But if you're used to the 19, it'll take some time to adapt. The G48 has the same overall length as the G19, but the barrel is slightly longer at 4.17 inches. The G48 is approximately a quarter inch slimmer than the G19 and weighs 18.48 ounces (25.12 ounces with a loaded magazine).
Overall, the G48 is a great addition to Glock's lineup of handguns. Slim dimensions and its smooth, rounded edges — plus its ability to shoot well — make the G48 a strong competitor in the concealed carry market. I still prefer the G19 — it's simply the gun that suits me best, though firearm choices are personal and should be based on experience. There are many ranges that allow you to rent guns and try them out before you buy. I would recommend doing this with the G48. Whether you're pleasantly surprised or unimpressed, you'll be able to form a solid opinion based on your own personal experience.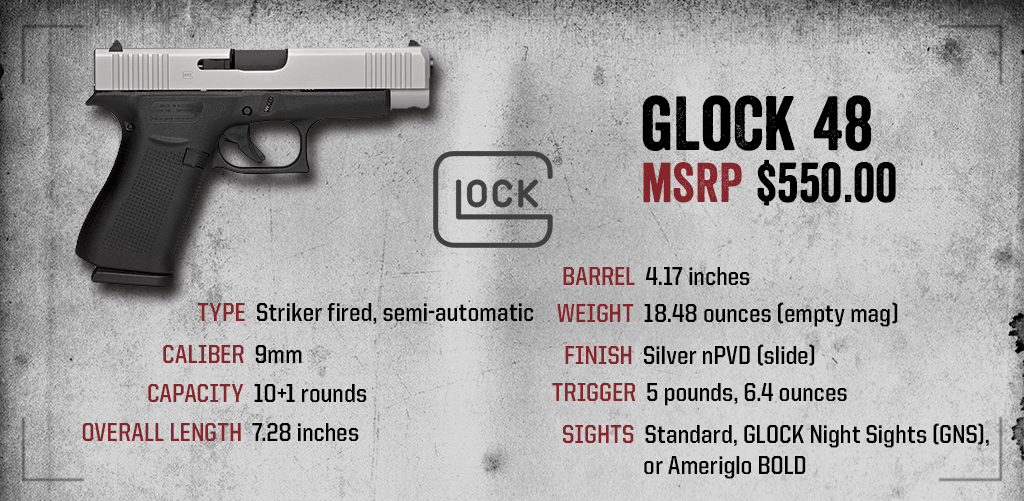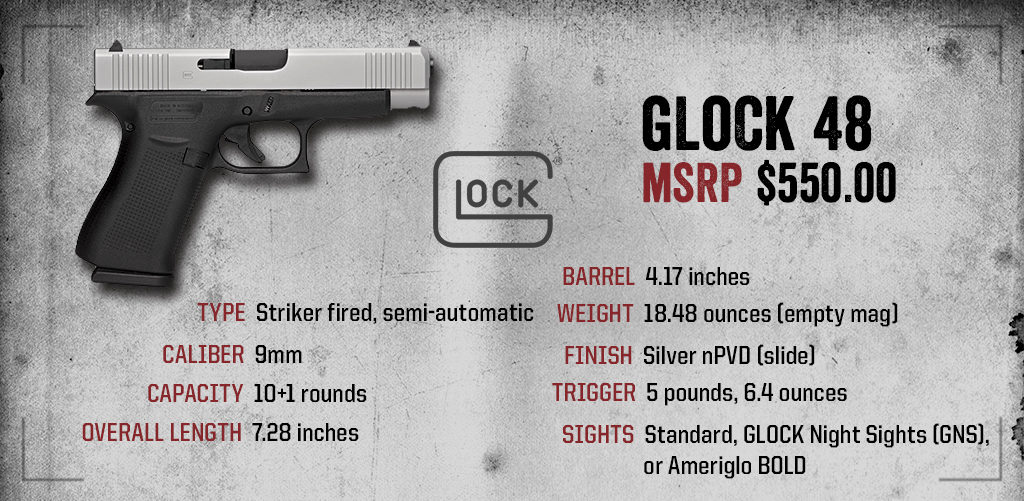 This article was originally published June 8, 2019, on Coffee or Die.