Continuing New York's long-standing tradition of trying to legislate the Second Amendment out of existence, the state's recently minted Gov. Kathy Hochul signed a trio of anti-gun laws on Friday, Oct. 30. The legislation package bans the possession and sale of so-called "ghost guns," or firearms assembled from unserialized components. 
Gunsmiths and dealers will be required to serialize any unserialized firearms, frames, and receivers they currently possess. It also appears NY residents who own such guns and gun parts will have to do the same or get rid of them. No details on the process for serializing firearms are currently available.  
Meanwhile, in Delaware, a gun-rights advocacy group has filed a complaint in federal court challenging a similar piece of legislation signed into law last week that criminalizes the sale, transport, or possession of an unfinished firearm frame or receiver with no serial number — often referred to as "untraceable firearms." The new law also bans the manufacturing or distribution of firearms made with a 3D printer, as well as the distribution of 3D printer instructions related to firearms, according to the Associated Press. Residents have only 90 days to comply.
New Yorkers Must Surrender Guns and Parts or Register Them
Related: Military Red Flag Law Would Allow Confiscation of Personal Firearms
Hochul signed S.13A/A.2666A last week, which prohibits the possession of unfinished frames or receivers, like 80 percent receivers or frames, by anyone other than a licensed gunsmith or an FFL holder.
"Unfinished frame or receiver" means any material that does not constitute the frame or receiver of a firearm, rifle, or shotgun but that has been shaped or formed in any way for the purpose of becoming the frame or receiver of a firearm, rifle, or shotgun, and which may readily be made into a functional frame or receiver through milling, drilling or other means. The term shall not include material that has had its size or external shape altered to facilitate transportation or storage or has had its chemical composition altered.
Once the law goes into effect on Jan. 6, anyone in possession of unserialized receivers, frames, or firearms will have six months to voluntarily surrender them to law enforcement or have them serialized and registered. The exact process for serialization and registration has not yet been detailed. 
The second law Hochul signed, S.14A/A.613A, goes further and bans the sale of unserialized guns and parts and requires gunsmiths and firearm dealers to register and serialize all unserialized firearms, receivers, and frames in their possession.  
Additionally, S.7152/A.6522 amends the definition of "disguised gun" in the state code to include guns that are "designed and intended to appear to be a toy gun." This law prohibits their manufacture, design, and sale in New York and is apparently aimed at colorful gun finishes popularized by the use of ceramic-based coatings like Cerakote. 
"If you can't pass a background check to get a gun, then you shouldn't be able to get a gun — period," said state Sen. Anna M. Kaplan in the Hudson Valley Post. "For too long, the unfinished receiver loophole let anyone get their hands on all the parts needed to build an untraceable, unregistered AR-15 without ever going through a background check, but today, we're taking historic action here in New York to close that dangerous loophole for good."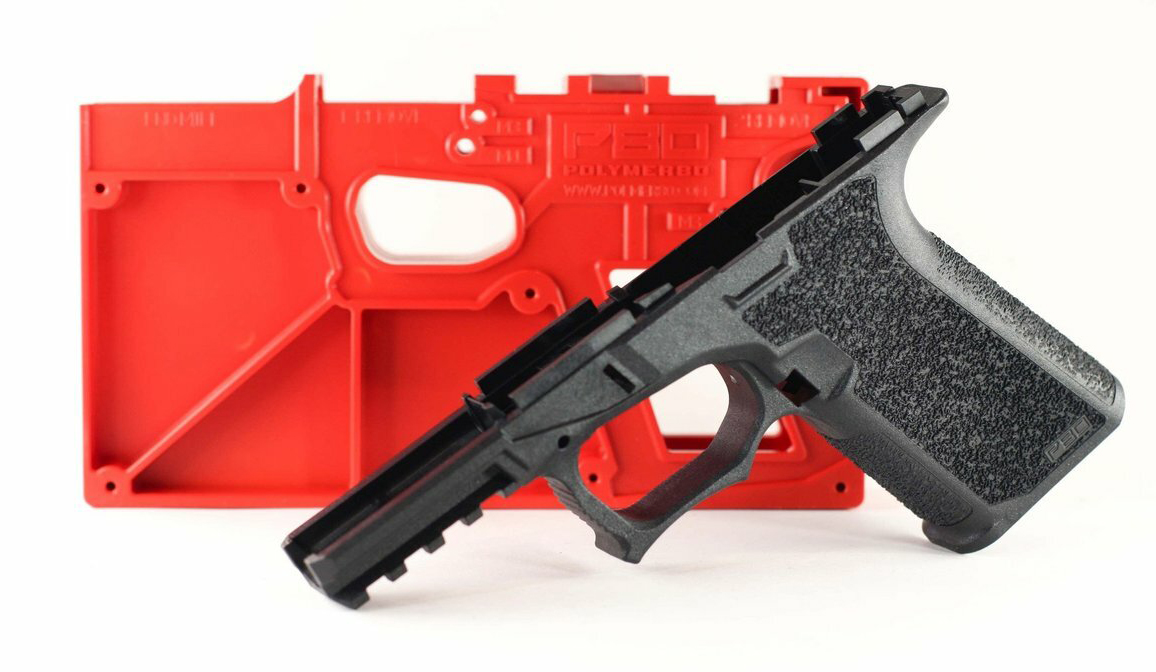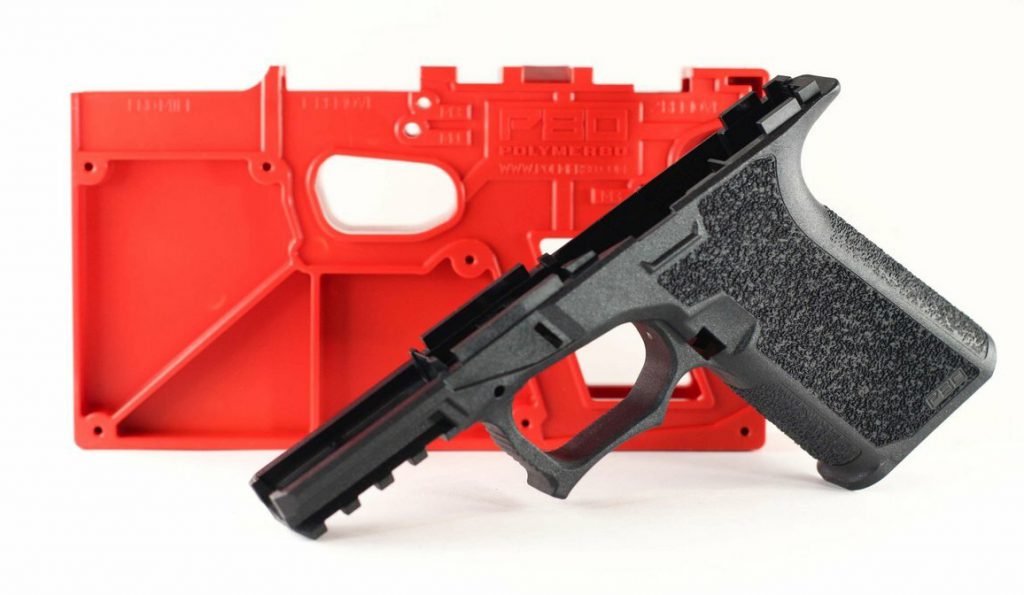 Related: Legal Age for Handgun Purchases Remains 21 Says Federal Court
It should be noted that it has always been legal for private citizens in the US to build their own firearms under federal law. There has never been anything illegal about a homemade gun, as long as it doesn't violate any other laws.
The NRA-ILA, the 2A lobbying branch of the National Rifle Association, says the popularity of unserialized, unfinished gun kits has not caused an increase in gun crimes in New York.
"'Ghost gun' is an invented term intended to scare," stated the NRA-ILA in February when the legislation passed in the state senate. "Ghosts are imaginary, and so is the problem this bill is trying to address. There is scant evidence that these types of firearms are used in crimes in New York. Criminals are not interested in costly equipment and the time-consuming and laborious process of manufacturing their own firearms like hobbyists when they can simply remove serial numbers by defacing crime guns."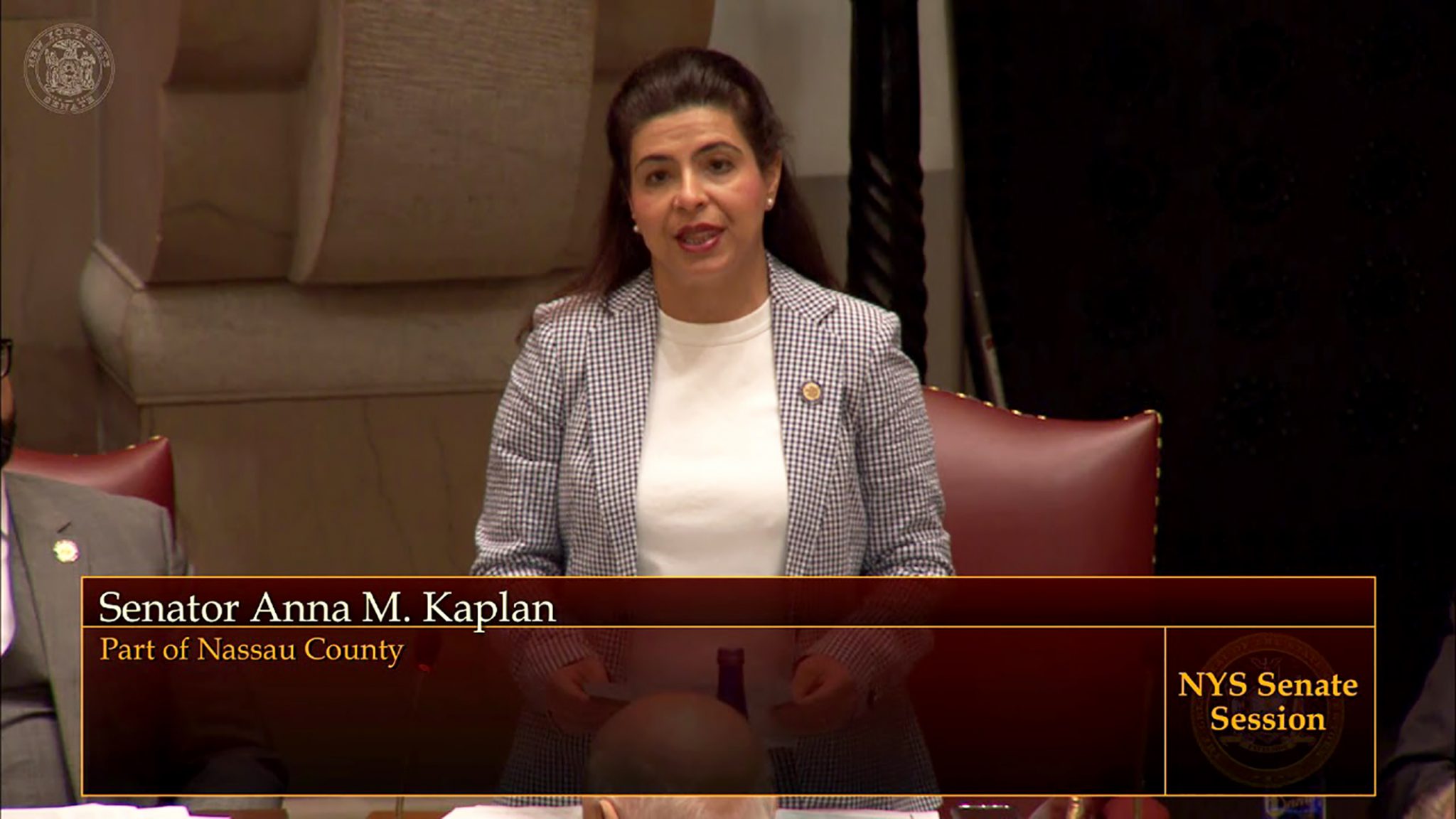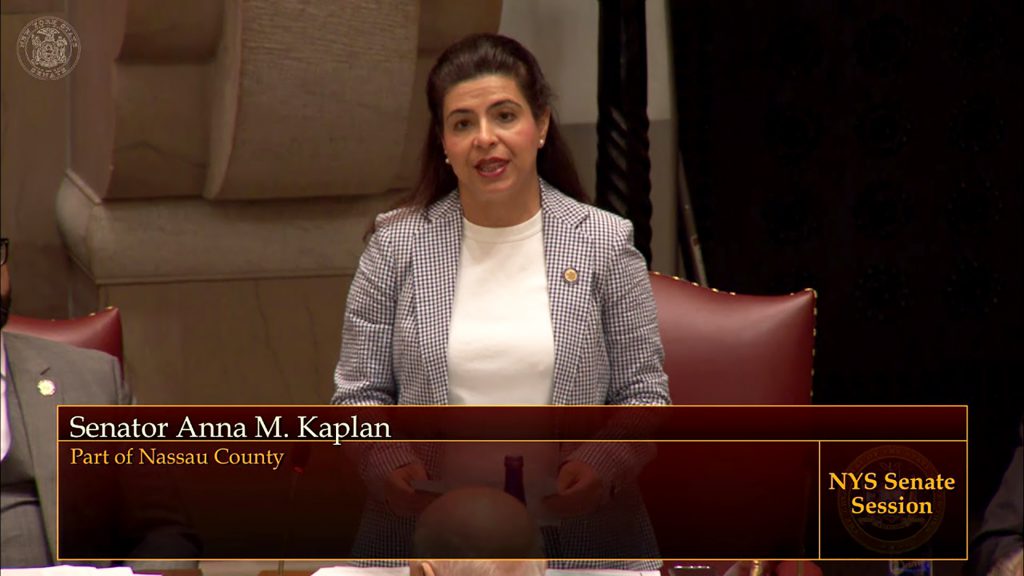 "The issue is really a non-issue, considering that in 2019 Attorney General Letitia James put out a decree forbidding online retailers from selling unfinished receivers in New York," the organization's statement continued. "Out-of-state FFLs simply won't ship to New York. Ultimately, this week's legislative action is only about grandstanding and political pandering."
That stands as little comfort now, as New York gun owners soon face the prospect of becoming felons unless they surrender their private property to authorities or register it somehow.
The unfinished receivers and frames included in so-called "ghost gun kits" require additional machining, and many additional parts, before they can be assembled into fully functional firearms. Typically, a drill press, jig, additional tools, and basic machining skills are required to finish the frame or receiver.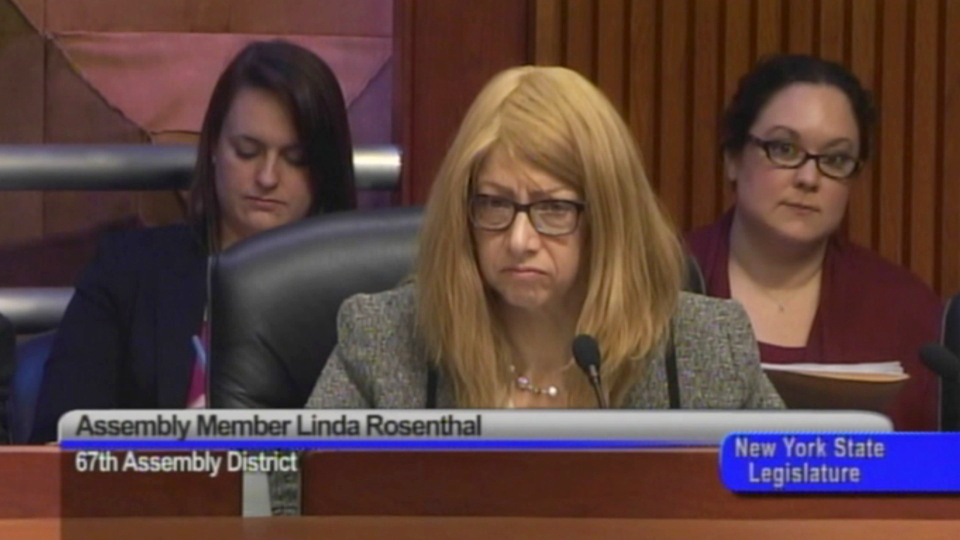 Related: ATF vs. RBT – Rare Breed Triggers Defies Cease and Desist Letter
"Ghost guns have exploded in popularity as people have taken to the internet to evade New York's strong laws requiring background checks and licensing, to gain access to deadly weapons they can construct in the comfort and privacy of their own homes," said assembly member Linda B. Rosenthal. "Closing the ghost gun loophole […] will help keep our communities safe." 
If lawmakers are looking to reduce crime in the state, the NRA says they are focusing their efforts in the wrong place.
"The real problem in New York has become the growing crime rate as a result of failed policies and laws coming from anti-gun politicians dating back to the completely ineffective 2013 SAFE Act," said the NRA-ILA in its statement. "New Yorkers are headed for the exits. Roughly 1.5 million state residents have packed up and headed for greener pastures since Gov. Andrew Cuomo was first elected."
Gov. Cuomo resigned in August in the face of sexual harassment allegations after serving nearly three full terms.
Delaware Gun Owners Have 90 Days to Address 'Ghost Guns' or Commit Felony
The Firearms Policy Coalition, along with two state residents, filed a complaint Wednesday, Oct. 27, in the US District Court against the state of Delaware asking that the law passed as House Bill No. 135 and signed last month by Gov. John Carney be declared unconstitutional.
The state law bans the possession or sale of any "unfinished firearm frame or receiver with no serial number" and says that the "manufacturer and individual serial number must be conspicuously placed on it or on a major component of the firearm into which the unfinished firearm frame or receiver will be housed." 
A violation will be considered a felony. The law further bans the possession or sale of firearms or firearm components created with a 3D printer. 
The plaintiffs in the suit and their representation claim the law violates the First, Second, Fifth, and 14th amendments, in addition to previous rulings handed down by the US Supreme Court. 
"Rather than tailor its laws as the Constitution requires, the state of Delaware enacted, and defendants are enforcing, overbroad, categorical bans that unquestionably infringe on the rights of law-abiding Delaware residents, businesses, and visitors, and empowers defendants to use criminal sanctions and the force of the criminal justice system to impose the defendants' misguided policy preferences on these law-abiding persons and entities," the complaint states.
The bill was passed by the state legislature in the spring and signed by Carney on Oct. 20. The complaint was filed seven days later.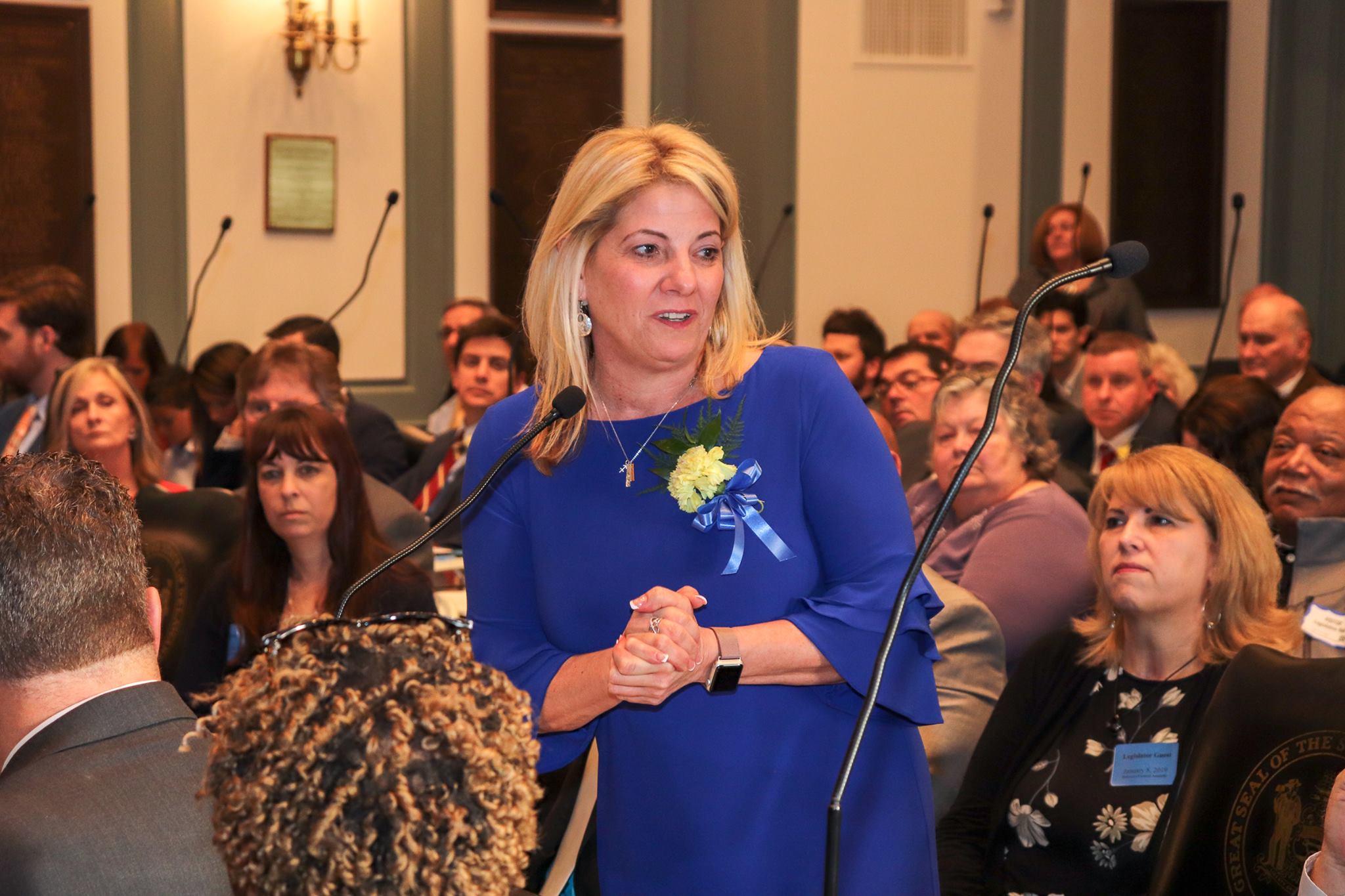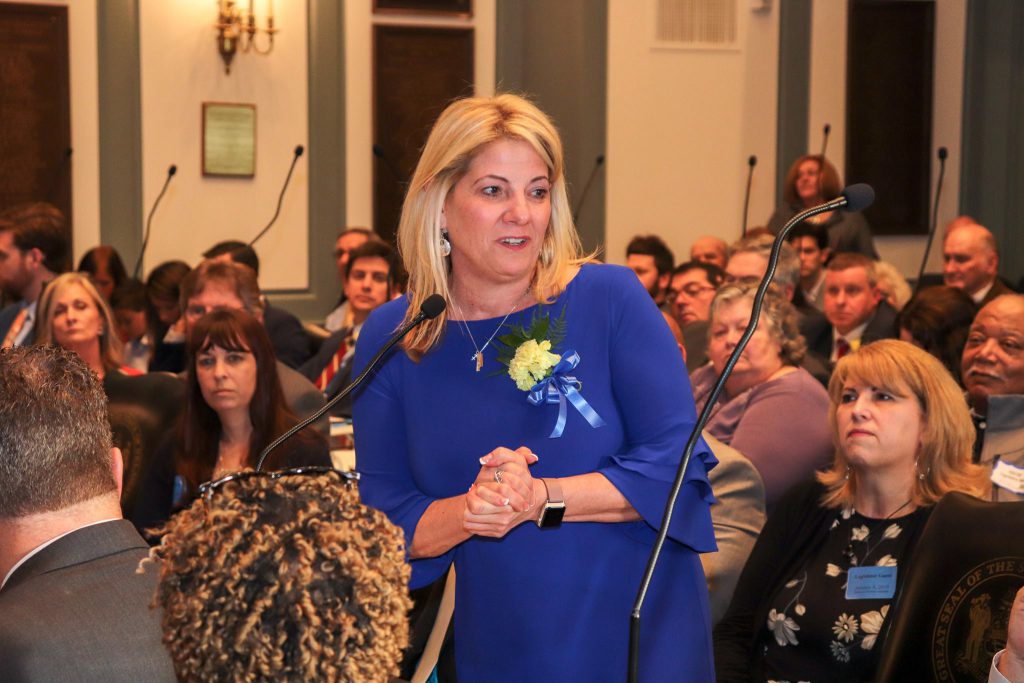 Related: Russian Ammunition Ban Could Make National Shortage Much Worse
"We have Do It Yourself kits all over this country…car models, airplane models, Legos, all that kind of stuff. A Do It Yourself kit for a gun does not make sense to me. It doesn't make sense," said HB125's primary sponsor, state Rep. Valerie Longhurst. "We want to make sure that we have background checks, they're serialized, and they're traceable. And those are three key indicators for law enforcement to find out who those criminals are. Not having them does not make sense. When you talk about common sense gun legislation, this is probably the most no-brainer common sense gun legislation that we can sign."
The AP said anyone already in possession of an unserialized firearm, frame "would have 90 days to comply with the law, presumably by destroying or surrendering it." 
Most sections of the new law went into effect immediately, but the section regarding unserialized gun parts goes into effect in January. This short time window is also addressed by the plaintiffs in the complaint.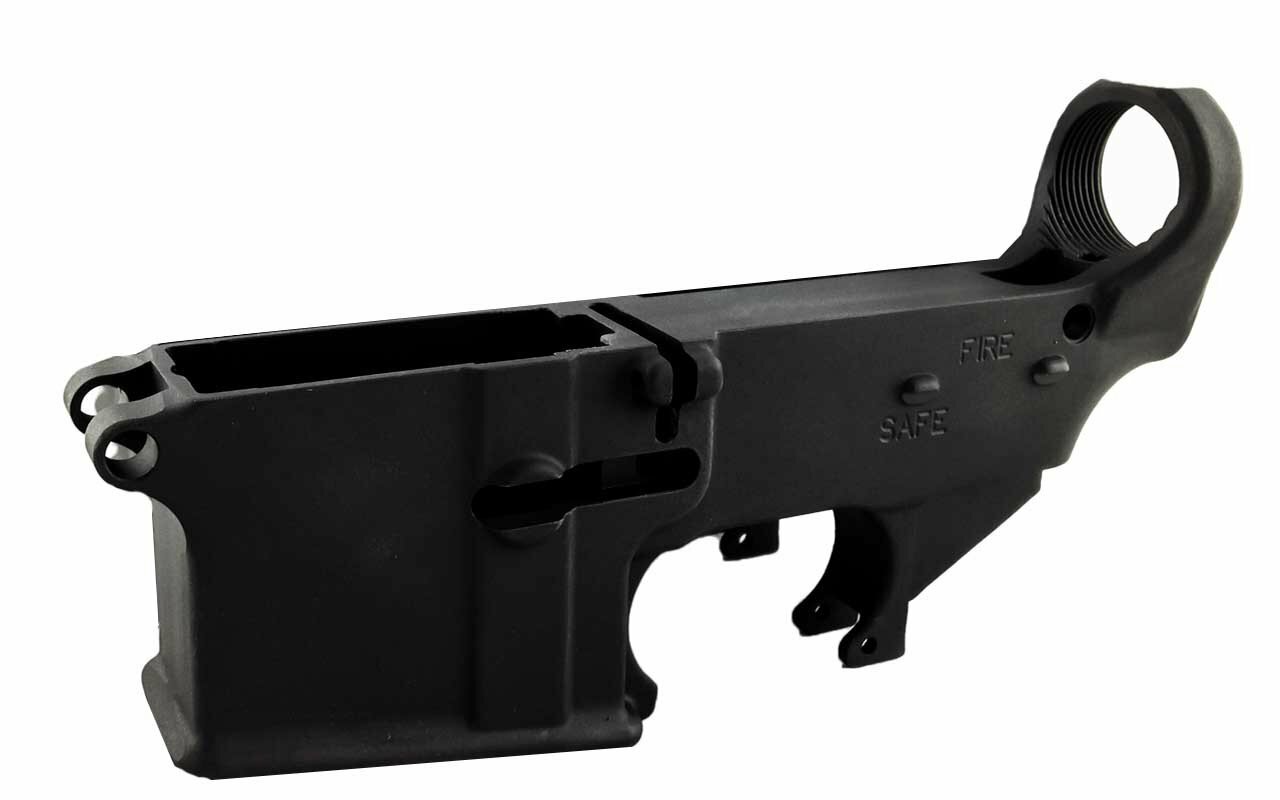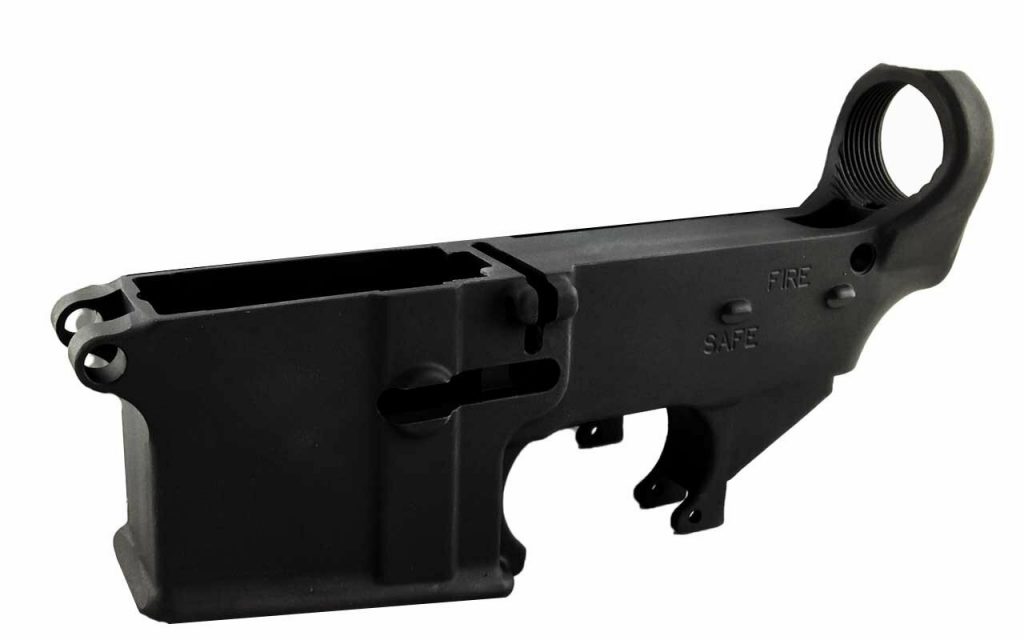 Even in states that have blanket gun registration laws, a firearm can only be traced using a serial number to the person who registered it. If a firearm is stolen and sold on the street or acquired through other illegal means, a trace will only lead back to the original owner who registered it and the person or dealer who sold it to them — that is, if the serial number hasn't been defaced and the gun didn't cross state borders. In states without gun registration laws, a serial number will typically lead to the original point of sale.
The plaintiffs argue that in attempting to regulate "ghost guns," the law violates the Second Amendment "as informed by the undeniably rich American history and tradition of self-manufacturing firearms in the United States and its predecessor colonies." 
The complaint cites the landmark District of Columbia v. Heller Supreme Court decision from 2008, which found the Second Amendment protects the right to have a gun for traditionally lawful purposes. The court affirmed that the right to bear arms extends to the state and local levels two years later with its decision in McDonald v. City of Chicago. 
The plaintiffs say those precedents establish that self-made guns and their parts aren't inherently dangerous, and law-abiding citizens should be allowed to possess them, Law.com reports. 
"While the case has not yet been assigned, we are confident that the law is on solid constitutional footing, just as it is in at least nine other states from California to Virginia," a spokesperson for the attorney general's office said.
Anyone who violates the new law could face steep penalties. Depending on which section is violated, they could be slapped with a Class D or E felony. A Class D felony carries a maximum penalty of eight years in prison; a Class E felony carries a maximum five-year sentence.
Carney also signed a law that outlaws the possession of a firearm by anyone charged with a violation in connection with domestic violence or anyone who has had a protective order filed against them. 
Bills that would have created a permitting system for firearms and a magazine capacity limit were proposed in the most recent legislative session but were not passed.
Read Next: 2A Legend Sues D.C. Over 'Ghost Guns' and DIY Firearm Ban