We asked our motley crew of hunters, fishermen, backcountry athletes, survivalists, and ex-operators to give shout-outs to the best gear they used in 2021. They came back with this eclectic list of archery gear, backcountry gear, clothing, EDC kit items, fishing gear, guns and shooting gear, knives, and other assorted must-haves. If there's a badass on your Christmas list, there's something here for them. As a bonus, most of these items are on sale this week in some kind of Black Friday or Cyber Monday sale.
So have at it. Any hunter, angler, or all-around outdoor guy or gal in your life will certainly smile if any of these items show up under the tree.
---
Archery Gear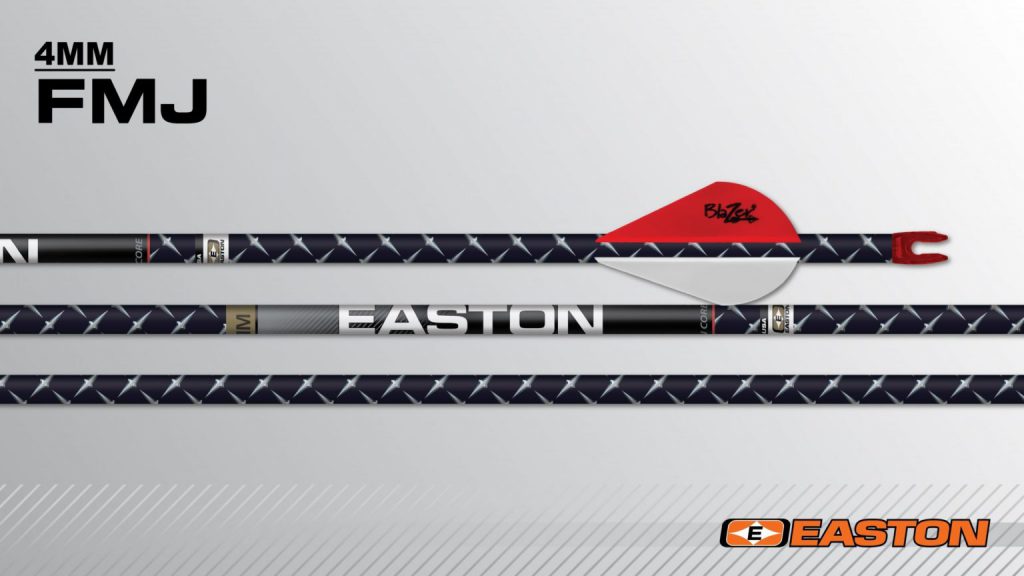 The crème de la crème of modern-day arrows, Easton's 4MM FMJ with Half-Out was created for those who demand maximum accuracy, penetration, and dependability. During my archery career, I've tested hundreds of arrows, and this shaft is without question my all-time bowhunting favorite. The standard 8-32 thread Half-Out outsert boosts front-of-center and simplifies the arrow-build process. You don't have to fuss with a chamfering stone or Deep Six Steel HIT Inserts. The blend of a lightweight carbon core and durable 7075 alloy jacket ensures downrange precision, and you won't find a more hushed arrow in flight. The 4MM FMJ with Half-Out is available in spine sizes of 250, 300, 340, and 400. Just in case you didn't pick it up the first time: this is the best bowhunting arrow ever made. — Jace Bauserman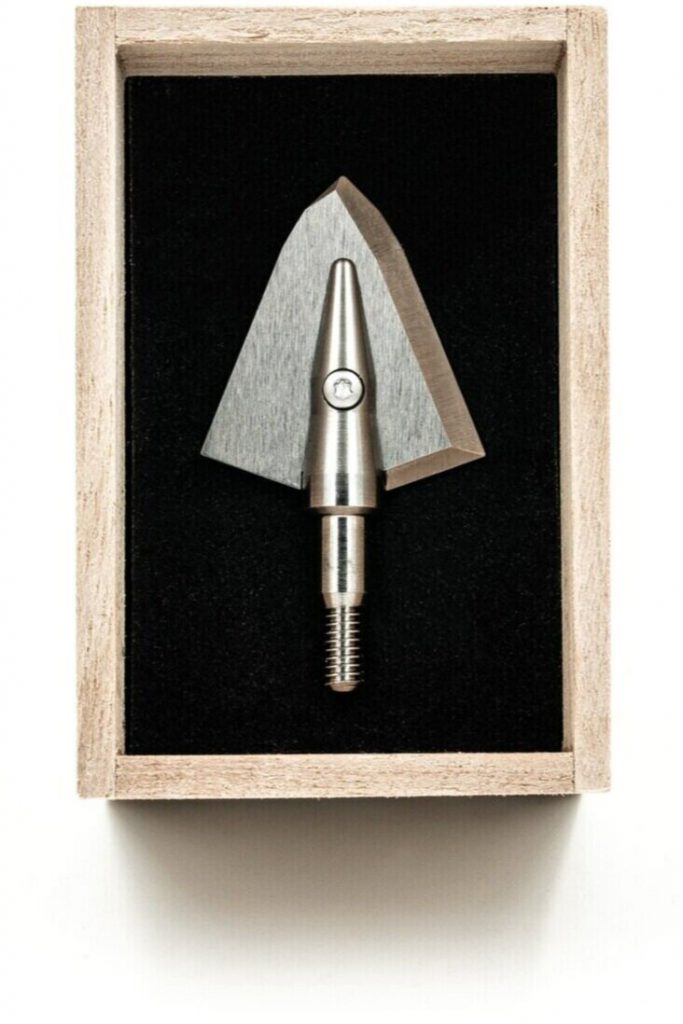 If you consider yourself a broadhead nerd or aspire to broadhead nerddom, I highly recommend Ep. 284: The Archer's Paradox of the MeatEater podcast. The crew spoke with Dr. Ed Ashby, who has forgotten more about arrows and arrow flight than most of us will ever know. Ashby has done extensive research on broadheads and how they kill and — if I'm allowed to paraphrase — has come to see concentric, heavy, single-bevel heads as the best possible design available. Boutique broadhead builder Iron Will agrees and just launched a new single-bevel solid designed to pair with right-helical fletched arrows. The setup imparts more spin on the arrow in flight and something like a drilling effect on impact. I'm no engineer, but it seemed to work well when I blew one through a cow elk this September. The arrow entered right where the lungs and the top of the heart meet. The elk was slightly quartering away, and on exit, the arrow caught the outside elbow. But, the arrow kept going for a full pass-through. The elk did not. As far as broadheads go, Iron Wills are not cheap in any sense, but they just might be the best modern broadhead ever made. Bonus: Iron Will is offering Free Shipping over the holiday weekend website-wide. — Michael R. Shea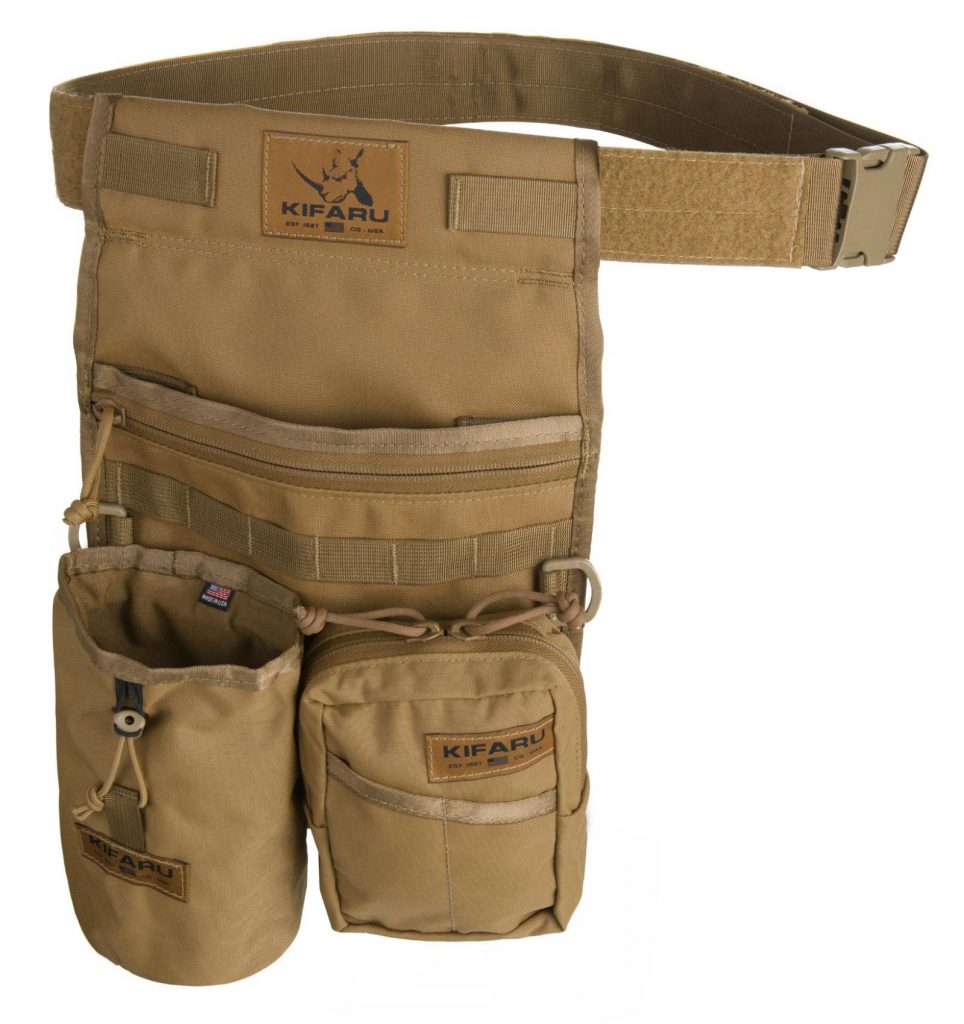 This is one badass quiver. I have been using it all year at archery competitions, TAC events, and on the range in preparation for hunting season. The deluxe version comes with the belt, a quiver panel, a Gen 2 Mini belt Pouch, and a Gen 2 Water Bottle Pouch. Like most things from Kifaru, you can customize this quiver just about any you want by adding pouches to the belt. The zipper pocket on the panel is a great place to store some snacks and tools for those long days on the range. The Gen 2 Mini Belt Pouch is a great place to keep your release, Allen wrenches, and any other things you want to have on you on the range. If there's an archer on your holiday list, this present will make their Christmas. Plus, Kifaru is having a sitewide 20 percent off holiday sale right now. — Michael Herne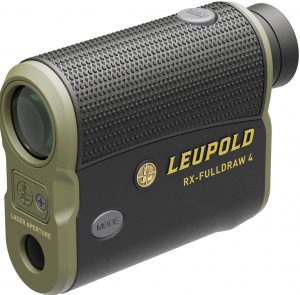 This is a rangefinder designed for bowhunters by bowhunters. Leupold put a lot of thought into the RX-Fulldraw 4. The unit has Archers Advantage software on board that uses your total arrow weight, arrow speed, and peep height to calculate your arrow's peak arch. This is extremely useful in hunting situations to ensure your arrow finds its way to its target unimpeded. Plus, the rangefinder has lightning-fast range speeds and is accurate as hell, even in foggy conditions. Plus, there's a too-be-announced Black Friday sale coming soon. — M.H.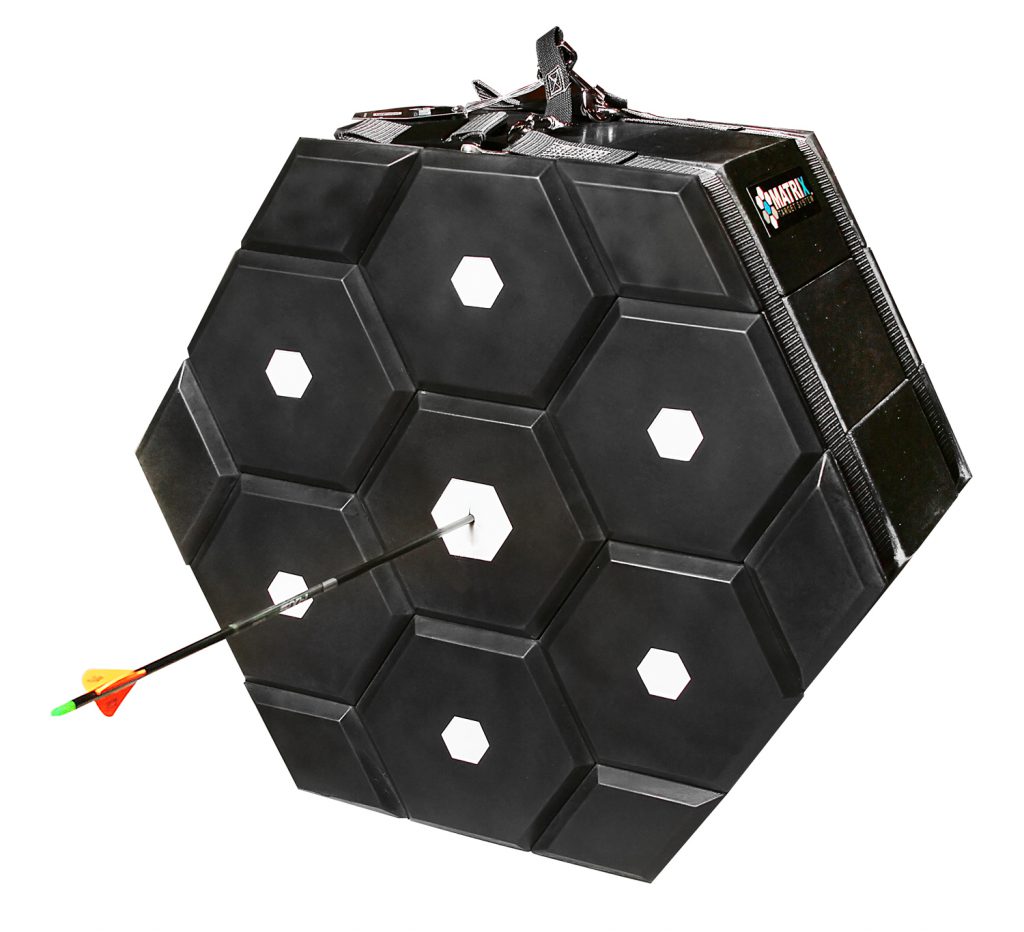 Gone are the days of shooting your expensive broadheads at the sides of your target after the center is shot out. The Matrix M1 target is a modular target made of seven hexagon modules and six diamond modules. With this system, you can rotate the hexagon modules in the target to keep shooting center without blowing it out. The M1 is 24 inches wide, and each module is 14 inches deep. This target is not cheap, but if you or the person you're getting this for shoots a lot, it'll pay for itself in time. — M.H.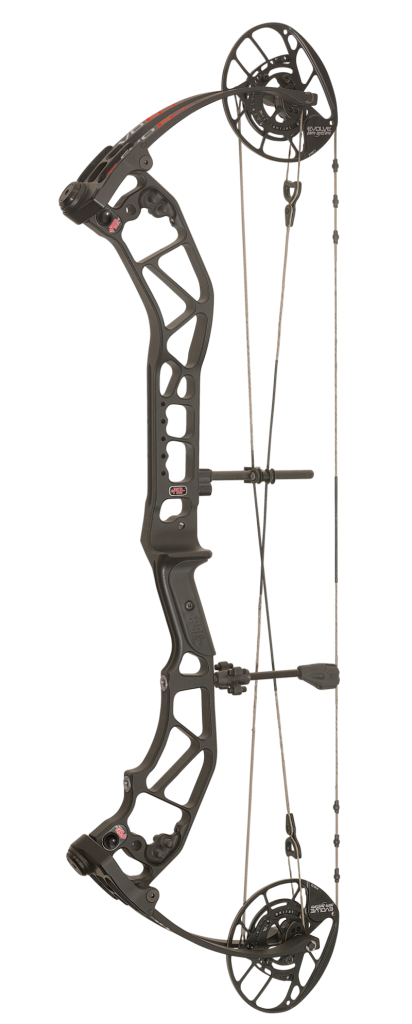 I believe in magic. A rifle or bow inherently has good magic or bad magic, which is to say, it fits the hunter/shooter in an almost cosmic way, or it does not. I had a 7mm Rem Mag that was light, handy, drove sub-MOA groups, but I scoped myself stupid the first time I shot it, and the relationship went downhill from there. Bad magic. The first time I shot the PSE EVO EVL, it was through paper — and drove a perfect bullet hole. I shot it again: another bullet hole. Good magic? Setting up and tuning this bow only required ensuring knock-point, arrow, and rest were perfectly level, which is to say it was damned easy to get shooting well. My 32-inch model has a forgiving 6.75-inch brace height and a fast 341 fps IBO. This sends my 460-grain arrows downrange at around 290 fps. This all adds up to very good magic, indeed. Paired with Easton Axis arrows and 125-grain Iron Will broadheads, this might be the most deadly bowhunting setup of my career. Five hogs, two turkeys, javelina, an elk, and a whitetail later, it keeps on driving bullet holes through critters, with complete pass-throughs and short blood trails every time. I'd call that very, very good magic. — M.R.S.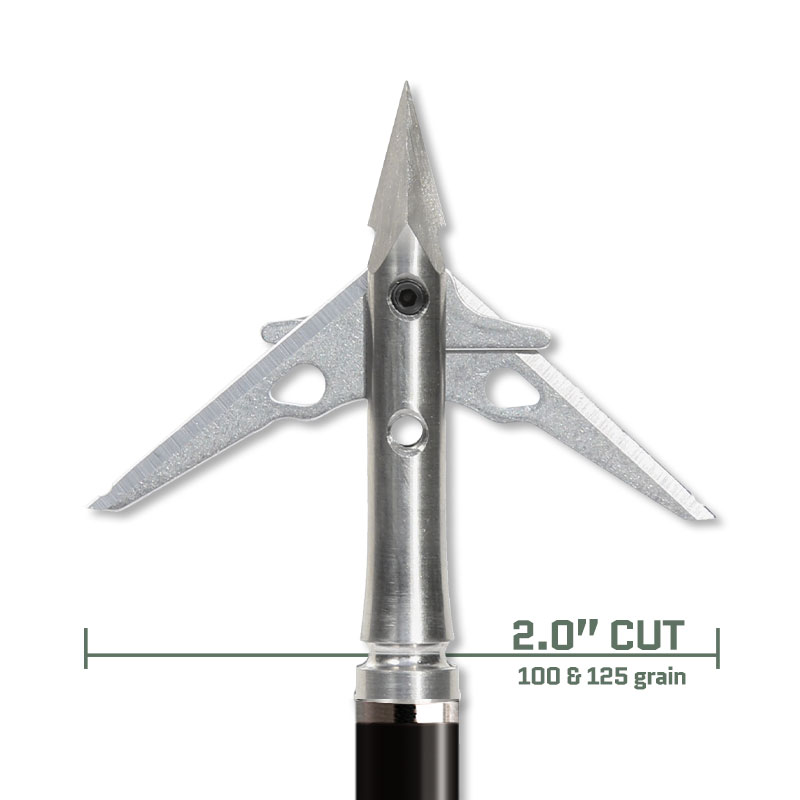 Not all mechanical broadheads are created equal. When I'm big game hunting with my bow, I always keep one SEVR Ti 2.0 in my quiver for longer shots or an unlucky grouse that crosses my path. The Ti 2.0 is also my go-to broadhead for turkey hunting, thanks to the wide 2-inch cutting diameter. No need to buy practice points with these blades. Simply place the included screw in the second hole on the ferrule and engage Practice Mode, so you know precisely how this broadhead is going to fly on your arrow. I don't always shoot mechanicals, but when I do, it's SEVRs. — M.H.
Three-blade broadheads are almost always manufactured with a 60-degree bevel on the edges, which allows them to be sharpened on a flat, level plane. But the Stay Sharp 344 broadhead sharpening guide uses a curved surface for a more acute 44-degree angle, creating a much sharper edge. The sharpening guide is made to use different grits of sandpaper, so it is super cheap and easy to use without having to fuss with expensive and hard-to-find stones. It comes with the 344 guide, five full-sized sheets of sandpaper, a broadhead holder, buffing compound, and buffing card stock for polishing. I've never been able to get my broadheads sharper. If you don't shoot three-blade heads, Stay Sharp has a ton of other guides and sharpening systems for different broadheads, including a new 32-degree guide for single bevel Iron Will broadheads. — Cosmo Genova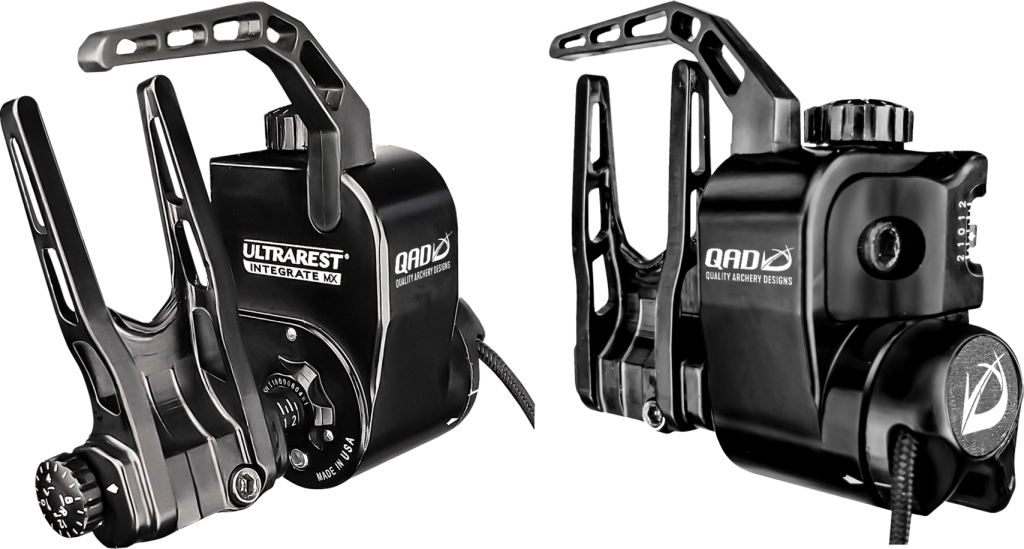 For 20 years, I've put my trust in QAD's fall-away rests. Why? They are dependable, accurate, quiet, and super-simple to tune. The new top-end model for 2021, the Integrate MX, may be the best yet. Lightweight and streamlined, this rest has no mounting bar because the Integrate MX mounts to the riser via a pair of dovetail slots. This design eliminates the traditional Berger hole, and the rest's two-point locking system means once you have it set, it's not going to move. The Integrate System secures three critical plains rather than two: pitch, yaw, and roll, and the rest features pro-target-quality horizontal and vertical .0019-inch-per-click adjustments for micro-tuning on setup. Most flagship 2021 and 2022 bows from PSE, Hoyt, Mathews, and others have milled a QAD Integrate mount into their risers. This system is no doubt the future of fall-away and drop-away rests. — J.B.
Related: Archery Exercises That Will Bulletproof Your Bow Draw
---
Backcountry Gear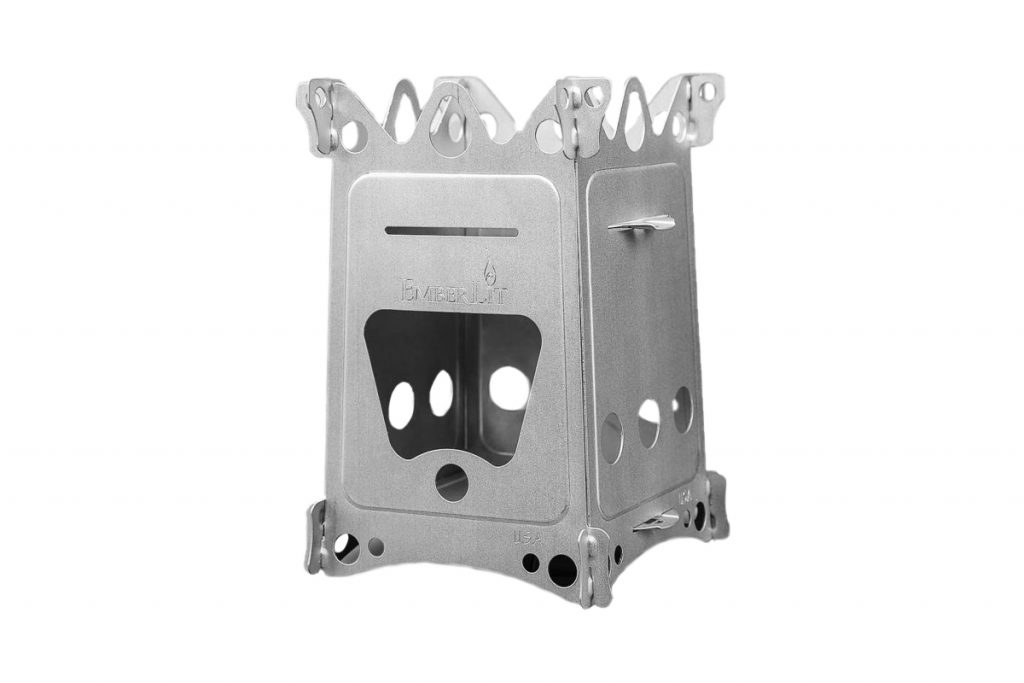 This stove lives in my hunting pack. With a weight of just 2.8 ounces, it's hard to justify leaving it at home. It measures 3.5 x 3.5 x 5 inches when fully assembled and is as sturdy as they come. When collapsed down, it's about 1/8-inch thick. What makes this stove superior to fuel canister options like an MSR or JetBoil? It's quiet. No loud hissing when making your mountainside morning brew. Plus, there's no heavy fuel canister to carry that's going to run out on you eventually. With a handful of sticks or a single Esbit fuel tab, you can have a hot cup of instant coffee made in just a few minutes. And aside from being extremely useful in cooking scenarios, it is just plain fun to use. — Kurtis Martonik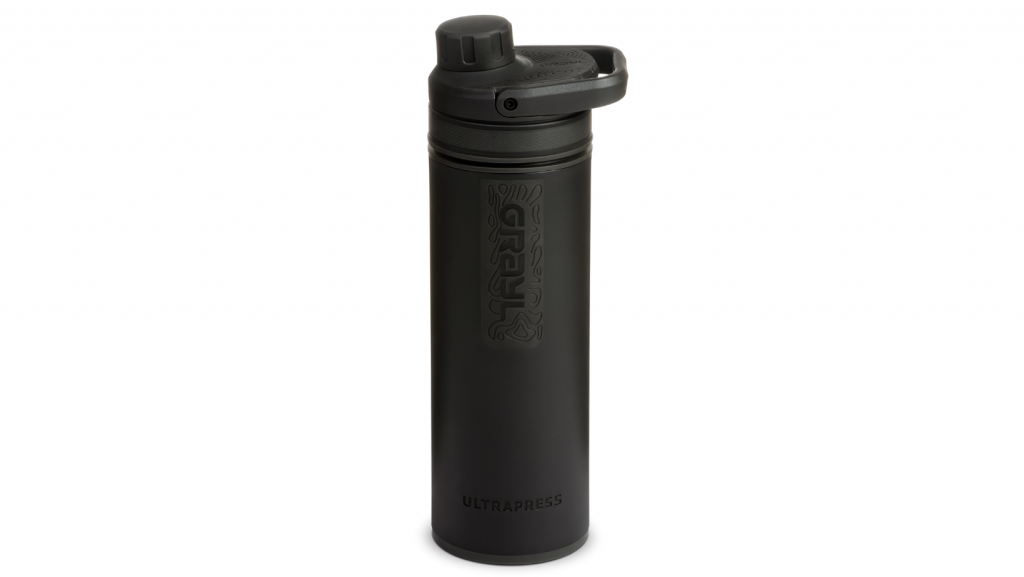 Hauling enough bottled water into the woods for a daylong hike or hunt is heavy and just plain annoying. But the Grayl UltraPress provides an unlimited supply of hydration as long as you have access to a natural water source. Simply fill the outer bottle with sketchy creek, pond, or stream water, push the inner press down inside, and you'll be sipping safe, stink-free water in 10 seconds flat. The replaceable cartridge removes 99.9% of waterborne pathogens, filters particulates, and absorbs chemicals as well as foul flavors. It's finished with thoughtful details like a rotating handle, non-slip grip, and contoured fast-flow spout. I packed its predecessor into a number of national parks, and the durable construction never leaked or cracked despite dozens of hard drops. The BPA-free UltraPress weighs just 12.5 ounces, and the compact design fits any cup holder or backpack bottle pouch. For Cyber Monday, Grayl is offering free shipping and discounts if you spend $150 or more. — Emily Kantner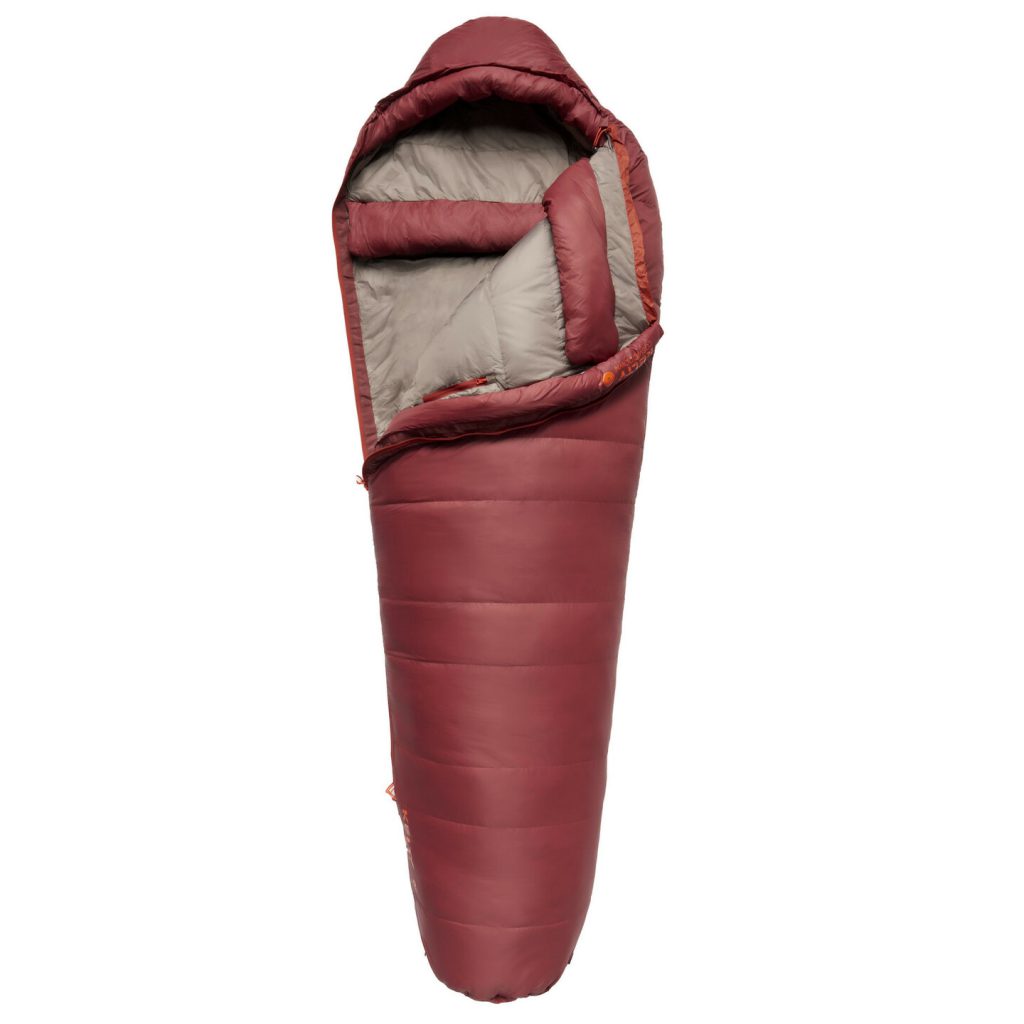 There are few things worse than climbing into your fart-sack after a long, cold day in the backcountry expecting to be warm and comfortable, only to freeze. That won't happen with this 0-degree 550FP duck-down-insulated bag from Kelty. First big win: a generous footbox that doesn't give me cramps by binding up my lower legs like a Chinese concubine. Next, the anti-fight-with-the-fucking-thing zipper mechanism never snagged when I was climbing in or out of the bag. (It's a great zipper.) The draft collar is an underrated feature that snugs nicely at the neck and keeps the cold from sneaking down your backbone. It's marketed as a 0-degree bag, and that's definitely an accurate rating. You could probably go even a little colder with a decent minimalist ground mat. It kept me warm and cozy in single digits in Montana, and maybe best of all, it can be had for less than three Benjamins. Plus, a 25% off holiday sale is going on now. — Matt Smythe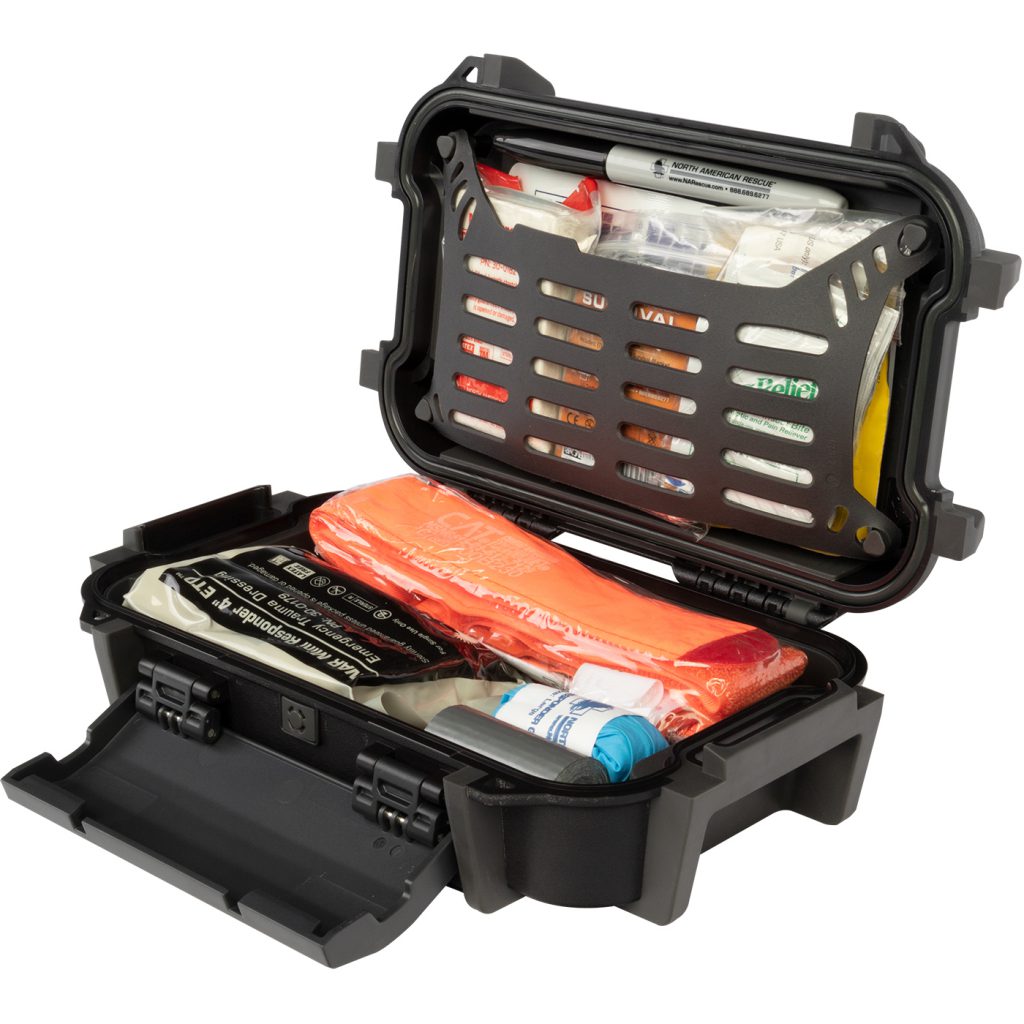 A medical kit should be at the top of every packing list. You can never be over-prepared. North American Rescue knows this better than anyone else. The premier source for all medical equipment and training, NAR has a wide variety of products for every type of basic or severe medical application. The I-ROK (Individual Rugged Outdoor Kit) is one of their newest and more versatile products made for outdoor excursions. NAR worked with Pelican Professional to create a storage case that is crushproof, dustproof, and waterproof up to a depth of 2 meters. And it's a perfect container to keep all contents safe and dry. Inside, the I-ROK has what you need to treat injuries commonly sustained in the wild, like minor cuts, scrapes, and burns. It also has a CAT Tourniquet (combat application tourniquet) to control major bleeding. The I-ROK is the perfect outdoor companion when a bombproof case is needed. Now, just make sure you know how to use it. —Drew Wallace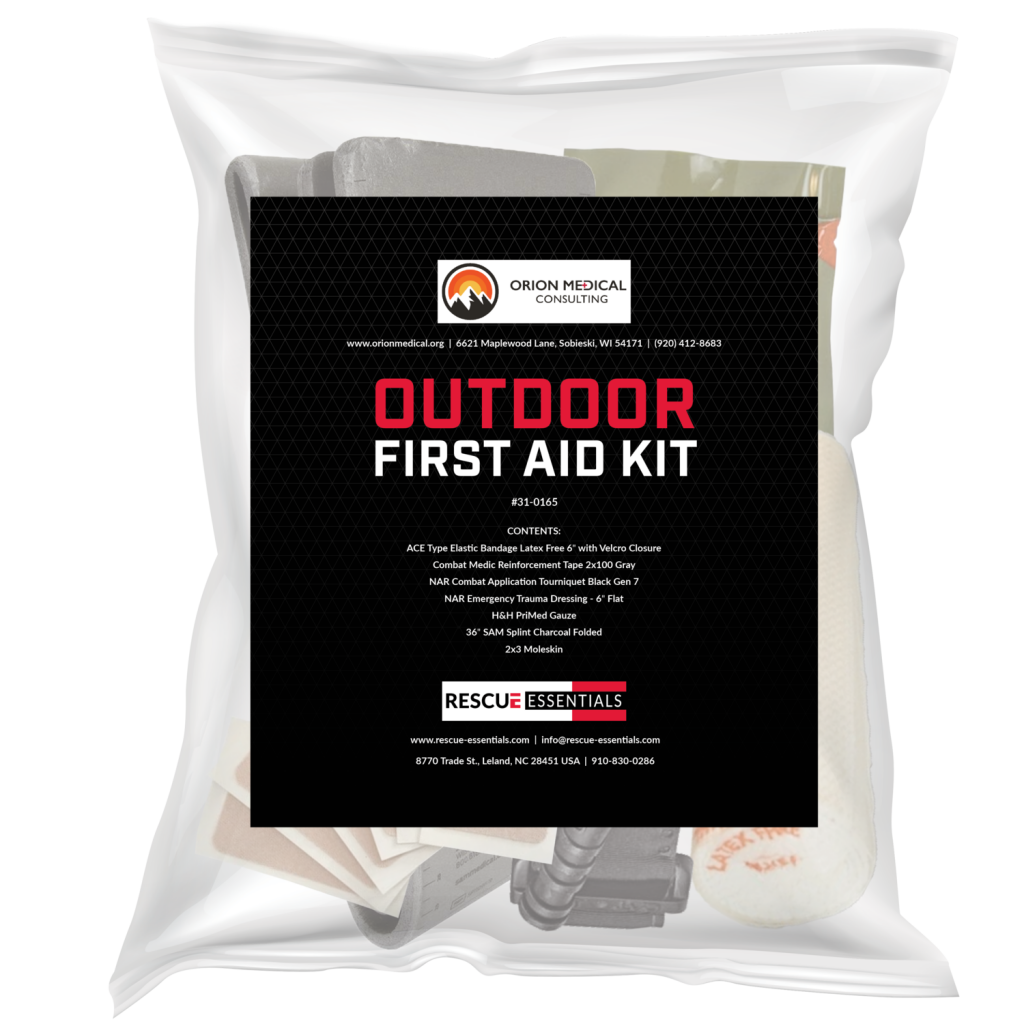 Have you seen the picture of the guy that had his face peeled off by a bear in the Alaskan backcountry and survived? That really inspires you to carry a backcountry first aid kit that has more than a couple of bandaids and Advil liquid gels, doesn't it? The Orion Outdoor First Aid Kit is exactly what you need when you're remote, and things go sideways. Designed by special operations medical experts with wilderness environments in mind, this kit takes up very little space in your pack and has everything you need to triage any injury until a rescue team finds you. Don't fuck around and leave yourself trying to make a tourniquet out of a ripped t-shirt and a stick or dressing a wound with a glove and 550 cord. Be as prepared for an injury as you are for your hunt. This Orion medkit can get you there. — M.S.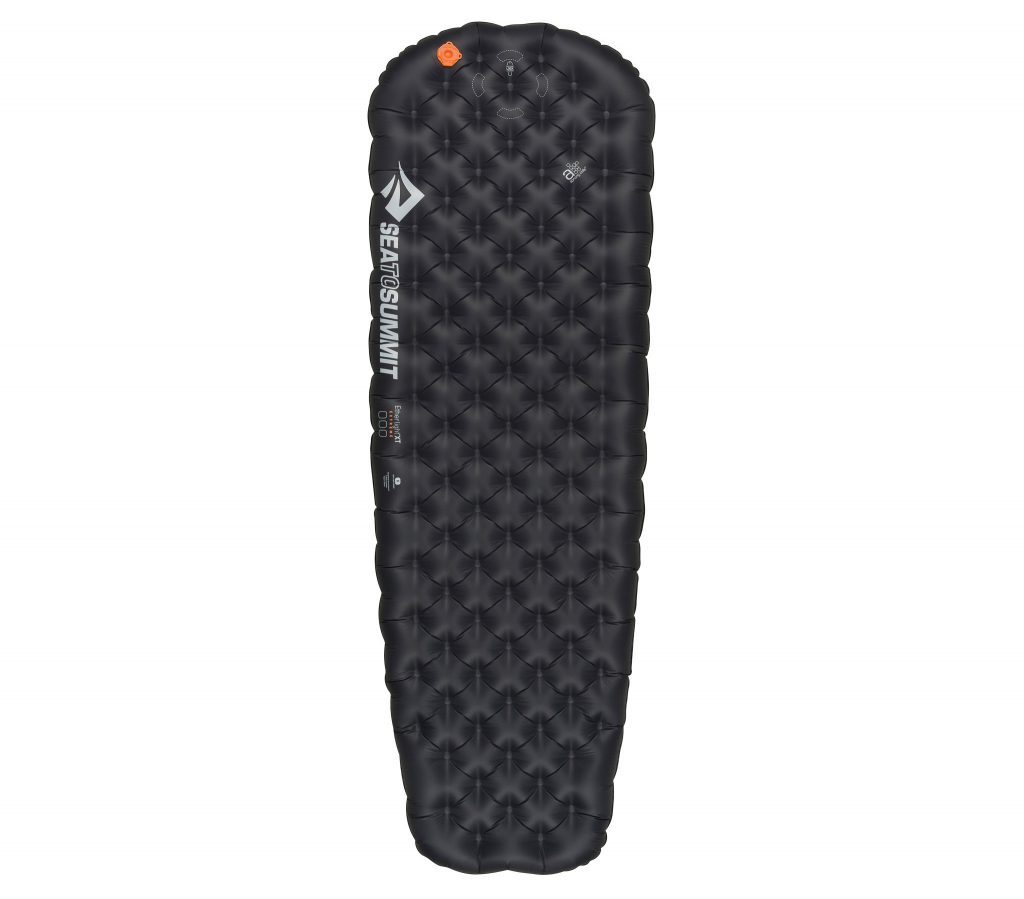 I didn't know I needed a new sleeping pad until I got this new Ether Light XT pad from Sea-to-Summit. It is without question the most comfortable backcountry pad I've ever slept on. When blown up, it's 4-inches thick with an R-value of 6.2, meaning it keeps the cold in the ground and off your back. (A piece of foam board used under drywall, for comparison, has an R-value around 3.) The 30D/40D nylon outer layer is also tough as shit. I'm not worried about popping this inflatable in the field and would call it ideal for a hunter who sleeps on the bare ground in a tee-pee or tarp shelter. It comes in four sizes, but the regular with a mummy bag cut was perfect for my 5-foot-10-inch, 180-pound self. —M.R.S.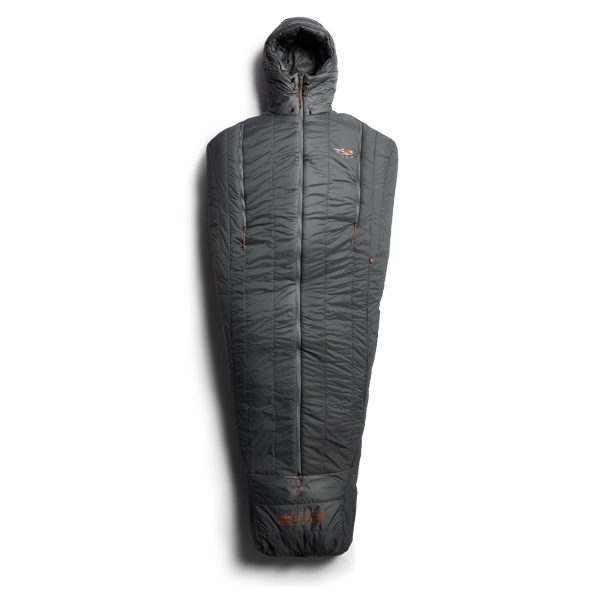 It's a sleeping bag! It's a jacket! It's a blanket! The Kelvin Aerolight 30 — affectionately dubbed the "SITKA Snuggie" — is many things, but above all, it's a damn good sleeping bag. Hatched from the warped mind of Sitka's Big Game lead John Barklow, the Aerolight 30 is packed with warm-when-wet PrimaLoft Gold synthetic insulation, but what really sets it apart is the cut and all the zippers. The bag is much wider than a traditional mummy with a looser fit, almost like a down jacket. The two-way center zipper means you can open up the bottom and get your legs out. The shoulder-height side zippers let you get your arms out, too. With four limbs free, the bag rides like a weird space cape, but it keeps you warm when glassing. This is the big advantage to the cut and all the zippers. If hunkered down on an Idaho ridgeline in November looking for a banger mule deer, the sleeping bag can be worn like a down jacket. If it's an ultralight backpack hunt, that makes for one less piece of gear you need to carry. As a regular old sleeping bag, it works great, too, and kept me toasty warm for seven nights in the Colorado backcountry. Bonus: SITKA Gear will offer 20% select styles on Black Friday, and on Cyber Monday, the offer will be 40% off select styles with free two-day shipping. — M.R.S.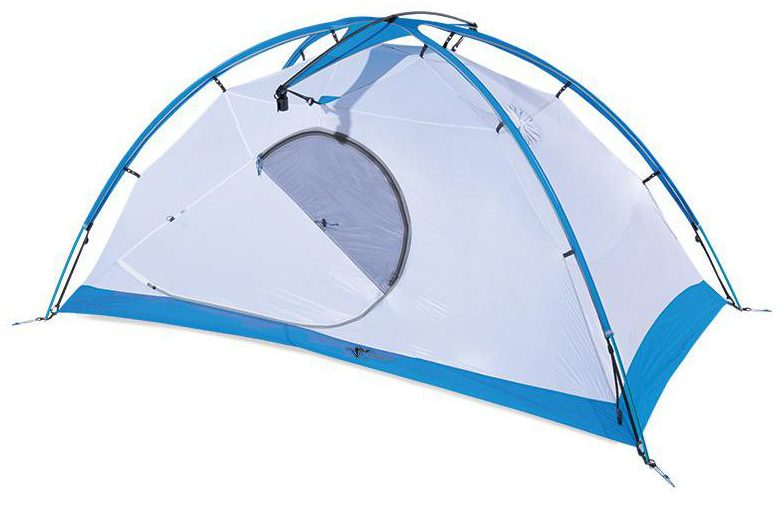 I wanted to not like this tent. First of all, it seemed expensive. (There are a lot of very nice tents at the $600 price point.) Second, with a trail weight of just over 4 pounds, it did not seem particularly ultralight. Reluctantly, I packed it along on a 10-day backcountry elk hunt, and one torrential downpour plus a bonehead tent spot later, I couldn't be happier with it. The Skyscraper is light enough, sets up fast, holds well in the wind even when not fully staked, and kept me and my gear dry in monsoon-like conditions. Unknowingly, I set the tent in a little depression on my Colorado elk hunt, and when I woke up in the middle of the rainstorm, water had pooled under the tent and under me, but at no point did it leak through. Even the glory-hole-like air vent in the top of the tent proved leakproof. For $595 you get a bomber tent that could sleep two people, but makes for an ideal, roomy, solo setup for a hunter and his bow. The guys at Stone Glacier really knew what they were doing with this tent and I would hunt out of this joker nearly anywhere. — M.R.S.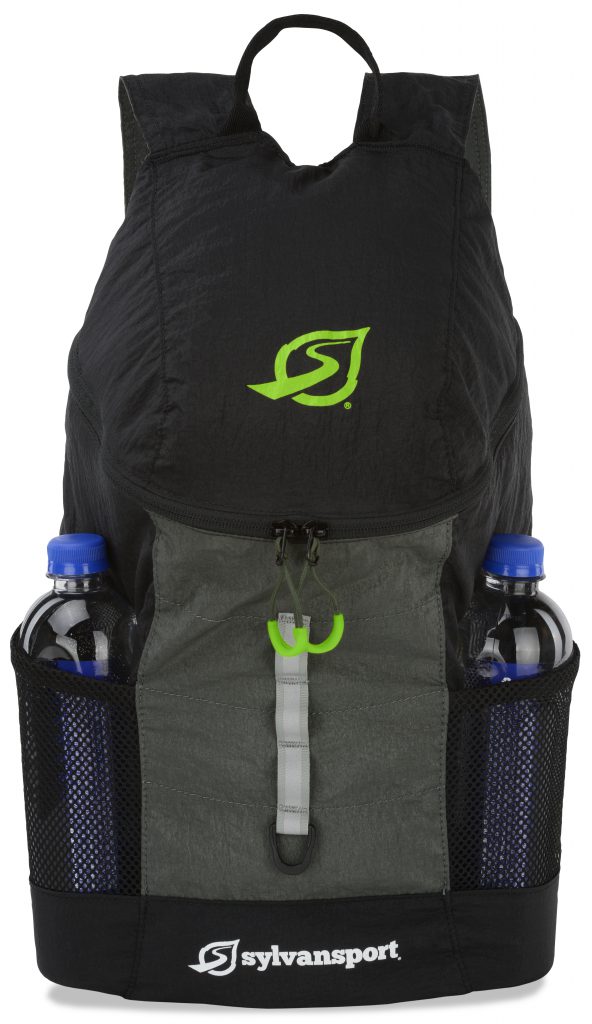 Multi-day backcountry adventures often involve a day hike or two, and hauling a big backpack on those short hikes can be a real drag. The ultralightweight Hacky Pack from SylvanSport is the answer. This 14-liter bag packs down into a four-inch ball about the size of a hacky sack that fits easily into your hiking pack. Capable of hauling up to 40 pounds, the Hacky Pack holds a day's worth of gear when you need to wander away from base camp. It also features two side mesh pockets perfect for water bottles, space for a 1.5-liter hydration bladder, adjustable shoulder straps, and durable zippers. It rides better than you'd think, even loaded down with water and lunch for three. My only gripe is that it doesn't come in camo. SylvanSport's Cyber Monday deals can be found here. — Alice Jones Webb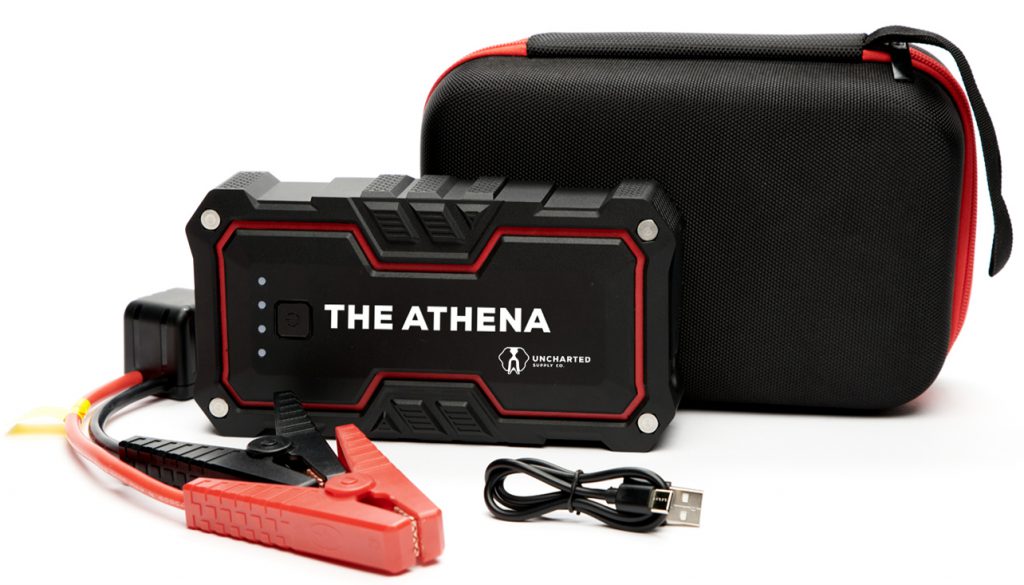 If you've ever been stranded in the field with a dead car battery and a drained cell phone, you'll understand why the Athena from Uncharted Supply Co. is such a worthy investment. This powerful, portable energy system can jumpstart up to a 6-liter engine at least 15 times or fully charge a small device like a cellphone many times over. It also features a 3-in-1 LED flashlight built right into the shockproof, waterproof design. The Athena's voltage multiplier produces high-output capability for stronger, faster charges, while eight integrated protections ensure safe operation. It's so compact, lightweight, and lightning-fast, a friend of mind carries it around as their everyday phone charger. The 16000mAh Athena power bank comes with smart battery clamps, USB cables, and a carry pouch. Plus, it's 30 percent off this holiday season. — E.K.
I used to try to create first-aid kits of my own, which never worked very well. I wanted something small, lightweight, and packable — a kit that had everything I needed and nothing I didn't. I found it in Uncharted Supply Company's Triage Kit. The roll-up Velcro pouch is made from high-tenacity 30D double-ripstop nylon military surplus parachute fabric. Uncharted sweetened the pot by coating the interior to ensure this 150-gram kit is abrasion-resistant. Inside the pouch are an emergency blanket, aspirin, bandages, blister gels, band-aids, wound strips, duct tape, petroleum jelly, safety pins, wire, zip-ties, and storm matches. It's is a win for minor injuries in the field housed in a packable, inexpensive kit. Plus, it's 30% off this holiday season. — J.B.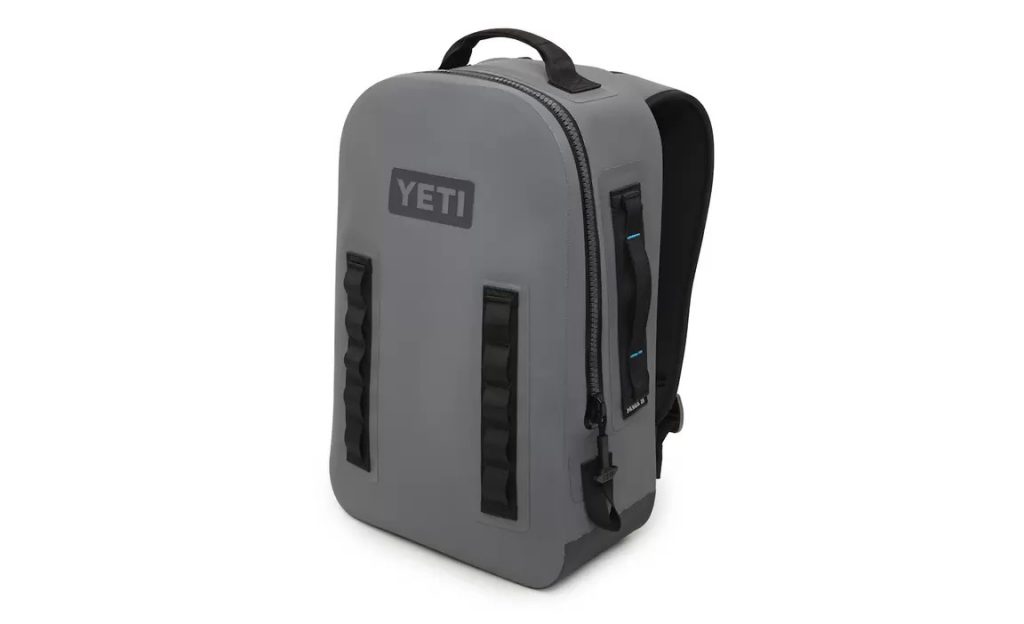 It's easy to write off expensive waterproof backpacks like the YETI Panga Backpack — until you get your hands on one. Then it's hard to imagine living without it. The YETI Panga backpack does one thing exceedingly well: It keeps your stuff dry. The Panga is like another layer of insurance for those who travel with a camera and other expensive electronics for work or pleasure on the water or in the mountains. Made of high-density nylon with an airtight HydroLok zipper, you know that no matter how wet or salty the conditions might get, your gear is protected. — C.G.
Related: Planning a Big, Badass Outdoor Trip — Adventure 101
---
Clothing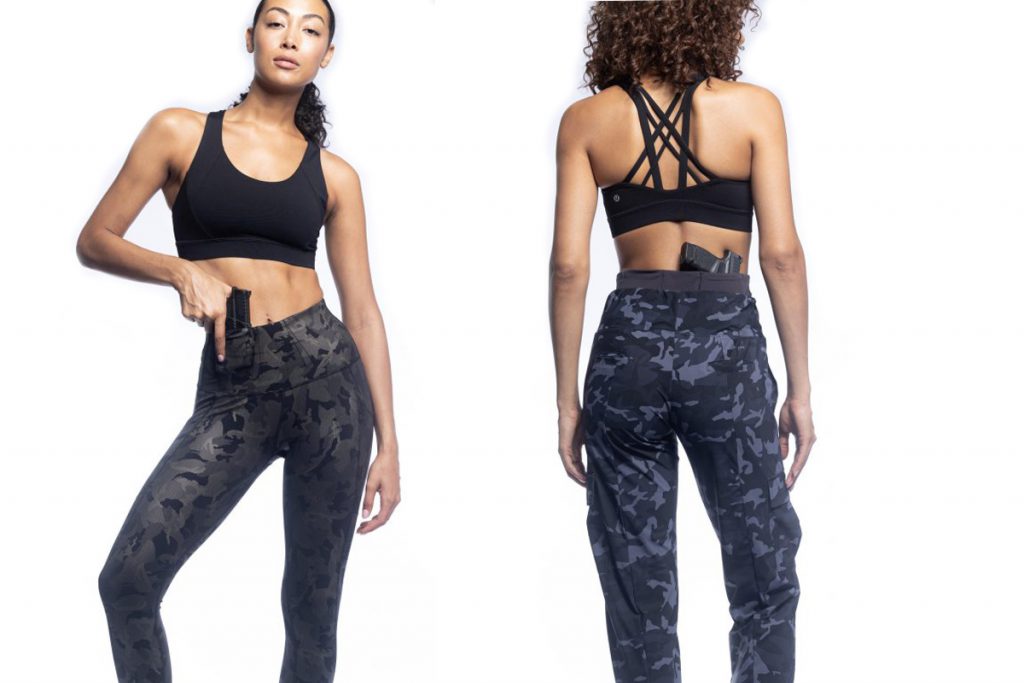 Discreetly carrying a concealed weapon in form-fitting women's clothing is nearly impossible — unless the holster is built right into your pants. Alexo Athletica makes it easy, comfortable, and even fashionable to protect yourself with their new collection of Carrywear leggings and joggers, which feature an ambidextrous design allowing for four carry options. The Full-Length Carrywear Legging sports a full-coverage, high-compression construction with lots of pockets throughout. The Tucky & Carry Cargo Jogger is equipped with a patented waistband design that allows you to tuck in your shirt while carrying concealed. I own several pieces from Alexo, and I won't hike without them. My Ruger LCP .380 stays so unnoticeably secure in the appendix pockets. I could almost forget I'm carrying. The Carrywear styles are available in new camo colorways as well as everyday solids. Prices across Alexo Athletica are slashed 30% to 50% during their 2021 holiday sale. — E.K.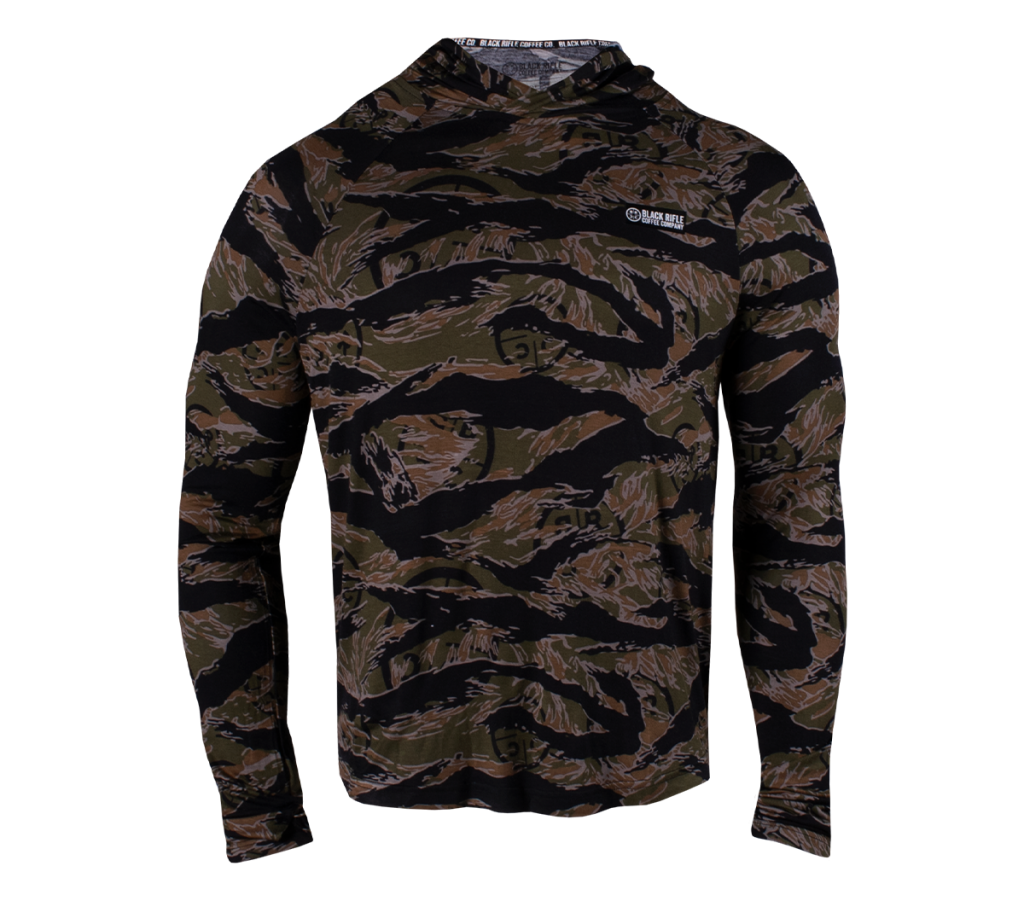 Lightweight bamboo hoodies have become the top choice for anglers and early-season bowhunters because they're comfortable, breath well, and are deadly quiet. Most of them, like this new option from BRCC, have a modern cut, so they actually fit right, too, without extra material around the middle. Available in tiger stripes, frog skin camo, old skool duck blind, plus black, grey, and green, there's an option for all occasions. Though, we'd argue that whatever the occasion, tiger stripes are always appropriate. They're only available now through the epic Black Rifle Friday holiday sale. — M.R.S.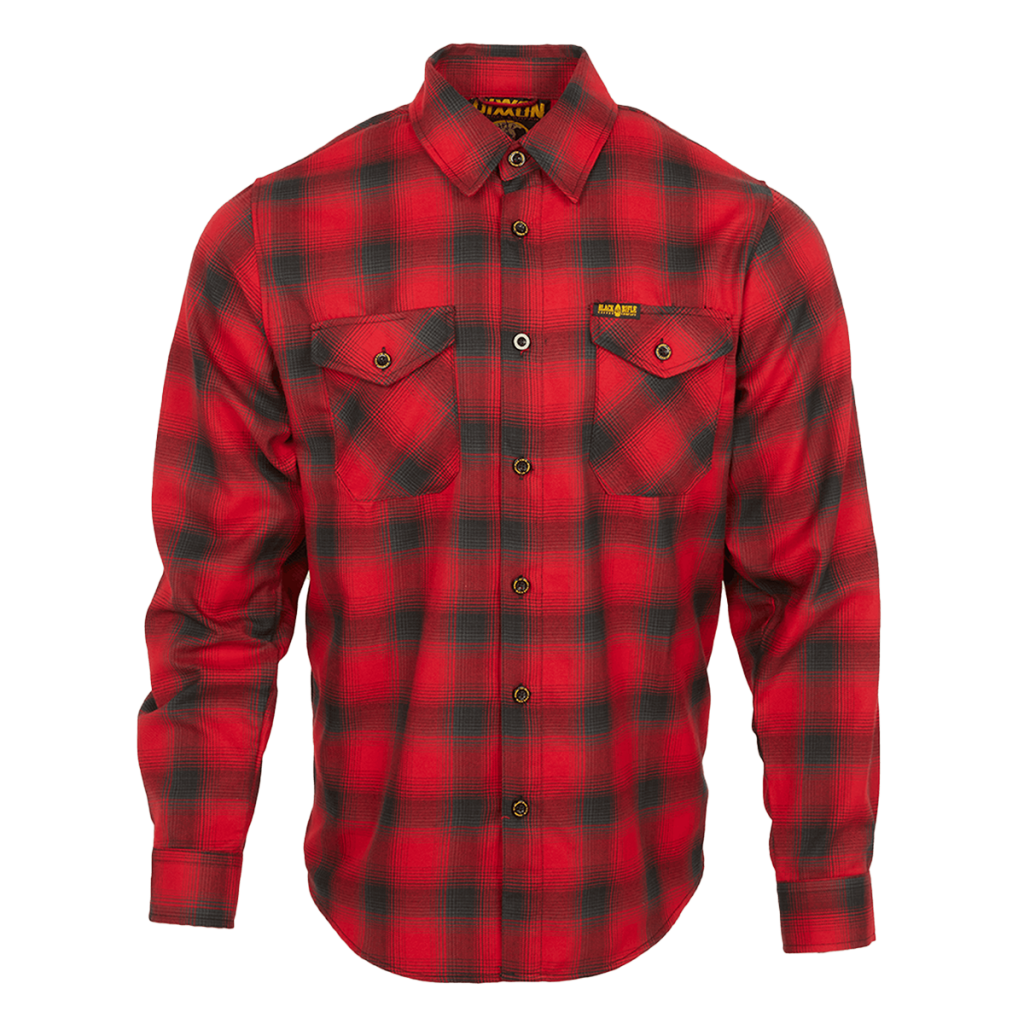 Black Rifle Coffee teamed up with the textile wizards at Dixon Flannel Company for a limited edition Fireside Flannel in classic buffalo plaid red and olive grab green. Wear one on Christmas Eve and another on Christmas Day like a festive tactical elf. Like all Dixon shirts, this one won't shrink, winkle, or fade on you. If you like them — or have a dad in your life that would — act fast. The last time BRCC and Dixon teamed up, everything sold out lickety-split. They're only available now through the epic Black Rifle Friday holiday sale. — M.R.S.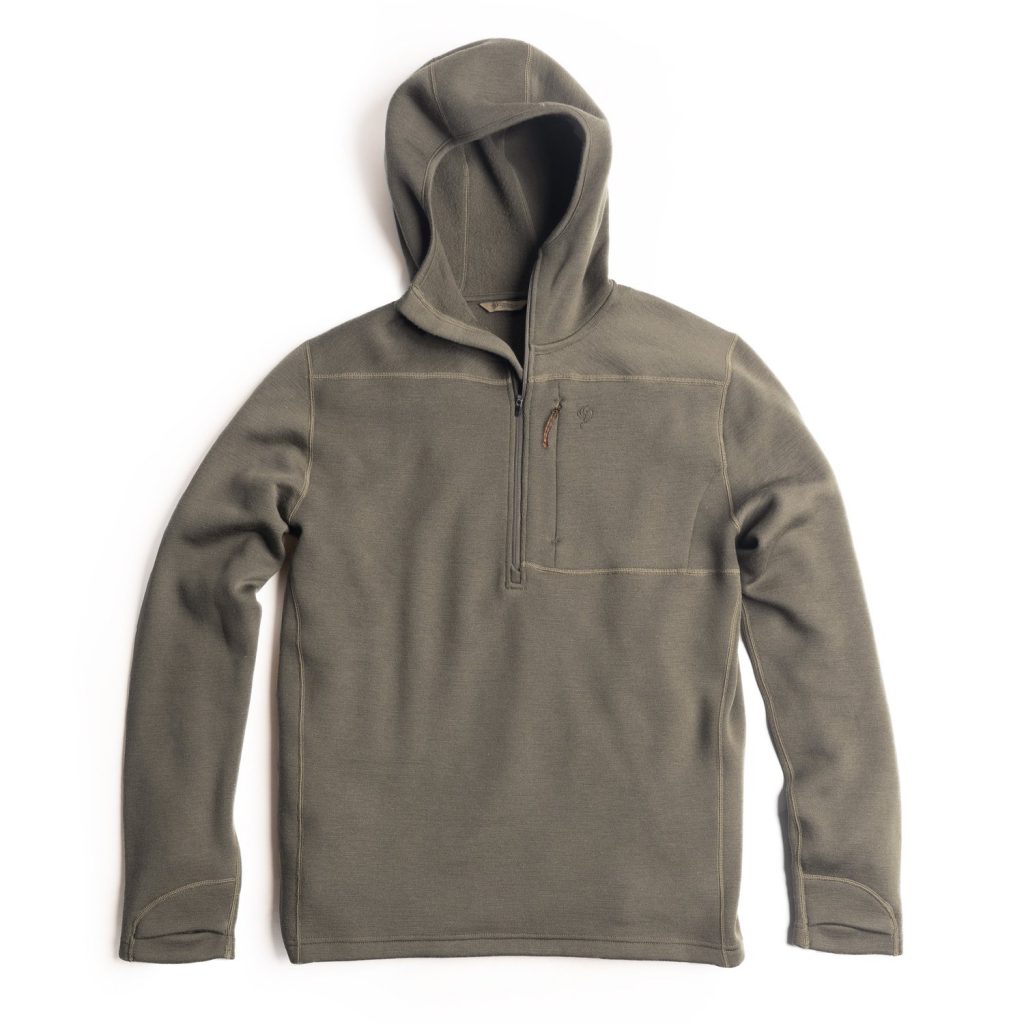 Duck Camp's Barnburner Merino Hoodie is one of those pieces of clothing you want to live in. It's great on its own or layered when the weather calls for it. You get all the benefits of merino, including the temperature regulating and scent eliminating qualities. Plus, it's just downright cozy, with an inner brushed fleece next-to-skin layer and a heavy 350 gsm weight for warmth. The Duck Camp Barnburner is so warm that you can probably get away with fewer layers of clothing so you don't get caught up fighting against bulky insulation when casting a rod, swinging a shotgun, or waiting for that buck to step out while you're at full draw. — C.G.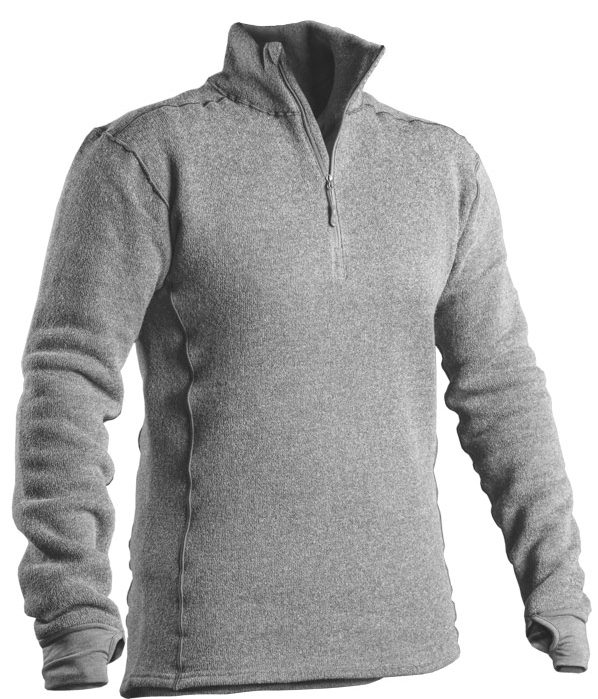 "Made in America" speaks to quality, craftsmanship, and simply feels good. First Spear has a long history of sourcing, designing, and manufacturing some of the most innovative pieces of kit for our military and outdoor communities. Merino wool has been a staple material for First Spear, and the Woobie Quarter Zip is no different. It can be worn on its own, as outerwear, or as a component of a layered clothing system. Made of lightweight 50/50 American merino wool and polyester and a soft brushed fleece interior, this pullover is surprisingly flexible for most winter activities — ice climbing, backcountry skiing, and snowmobiling, to name a few. The Woobie is available in a quarter-zip or a full-zip in a variety of colors. — D.W.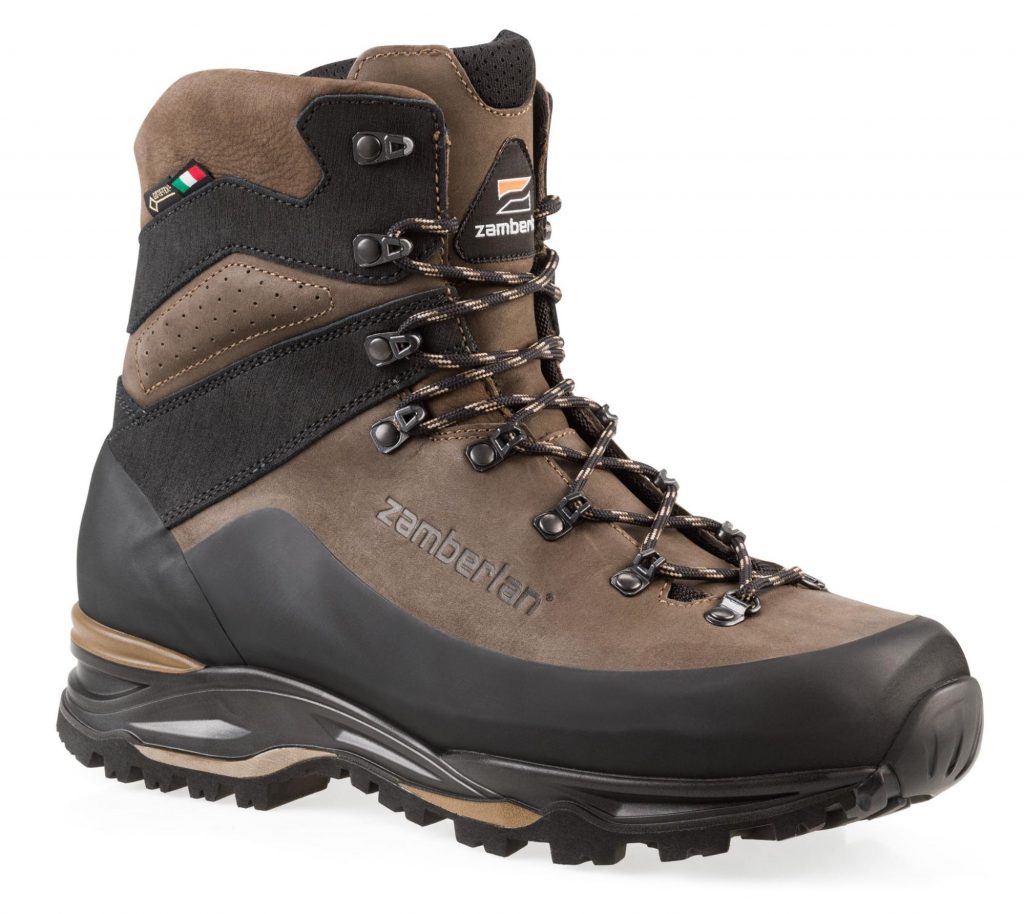 There are two items I will never go cheap on when it comes to hunting: a quality backpack and quality boots. If you tear your feet up in a cheap pair of boots, the hunt is over. The 966 Saguaro GTX RR is an evolution of Zamberlan's 960 Guide GTX RR, which I wore for four seasons before slipping my feet into these bad boys. They've never torn my feet up — Zamberlan is known for short break-in periods, and these boots are no exception. I wore them around for a couple of days in town and then pushed them off into the backcountry on an elk hunt without issue. The stiff sole is a lifesaver when carrying heavy loads. These are the 10-ply, all-terrain tire of boots. They're waterproof but not insulated, so your feet don't sweat out on big efforts. With proper care, you can easily get multiple seasons of use out of these boots.— M.H.
Related: Sheep of a Lifetime: Kyle Lamb Tags Idaho Bighorn
---
EDC Gear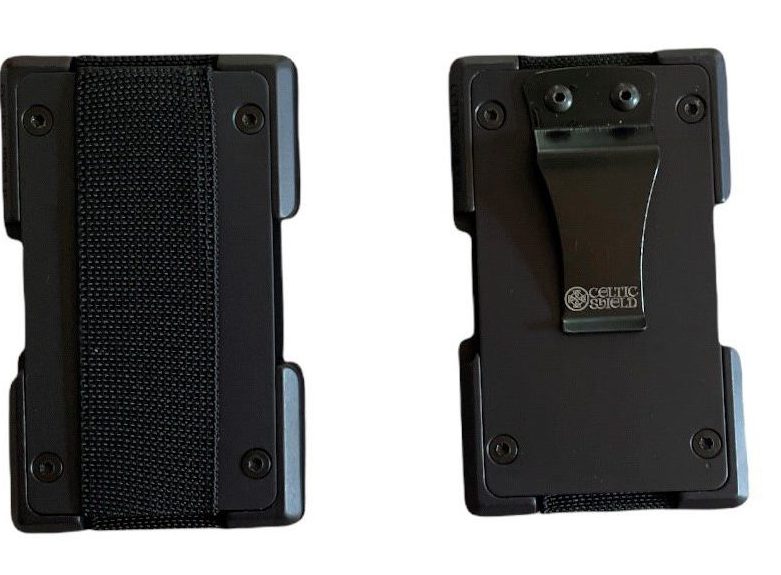 Can your wallet survive the impact of a 13,000-foot fall? This one can. Celtic Shield is the militarized minimalist wallet. The wallets are sleek, durable, and easy to use, and they're made with the same high-end metal components found in a military free-fall parachute. Celtic Shield is a service-disabled-veteran-owned company that prides itself on selling products that are 100% made in the USA. (Taking it one step further, on their website the owners write, "We don't sell to China, North Korea, Russia or any place in the Middle East.") The Minimalistic Wallet comes in several colors and is assembled with eight special machined screws, two mil-spec bands, and is available in five configurations for you to choose from: add a clip, carve out a place for a challenge coin, or get it engraved with a custom unit insignia. This wallet is more than just a vessel to carry your money. It makes a statement. — D.W.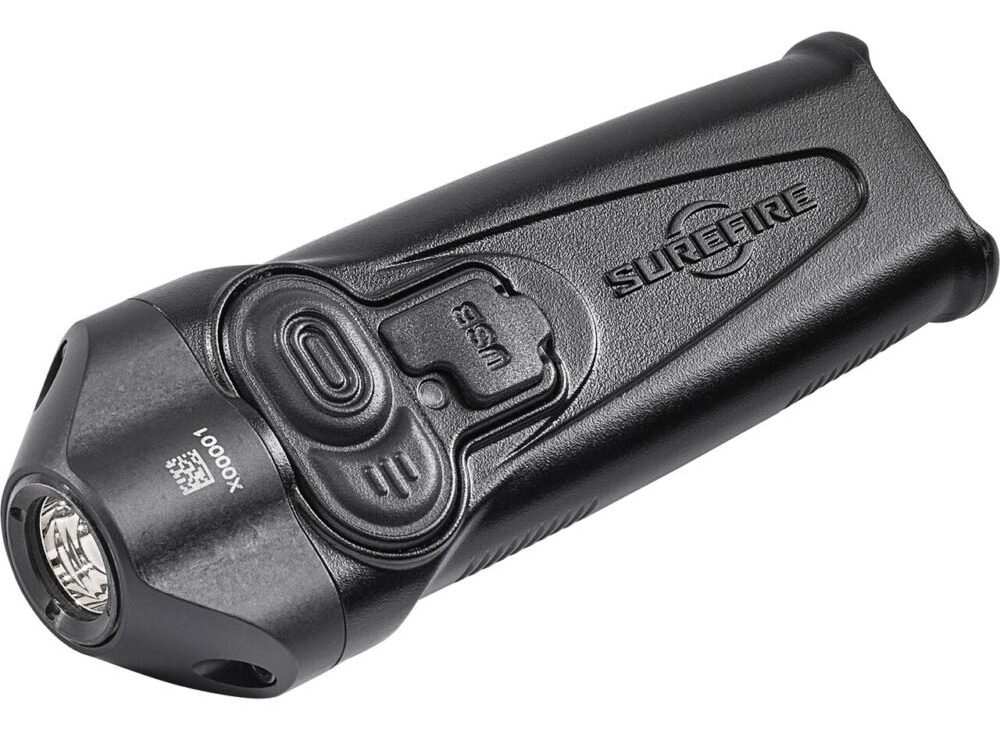 Surefire has been leading the illumination game in the military, law enforcement, and everyday carry markets for decades. The company's products are innovative, rugged, dependable, and, most importantly, bright. One of Surefire's newest products is the Stiletto. Sleek and slim, the Stiletto is the perfect companion for any on- or off-duty application. The Stiletto easily fits into a pocket, much like a folding knife. It tapes out at 4.5 inches long weighs just under 3 ounces. It has three illumination settings: 650, 250, and 5 lumens in a wide flood beam. You can upgrade to its bigger brother, the larger Stiletto Pro, to unlock a 1,000-lumen output option. The Stiletto includes a built-in rechargeable battery that holds enough juice for any weeklong excursion. Plus, Surefire has a comprehensive warranty policy that makes you feel secure in your purchase, whether it's a gift for yourself or someone special. — D.W.
Related: Most Useful Barbecue Tools: 12 grilling Accessories You Actually Need
---
Fishing Gear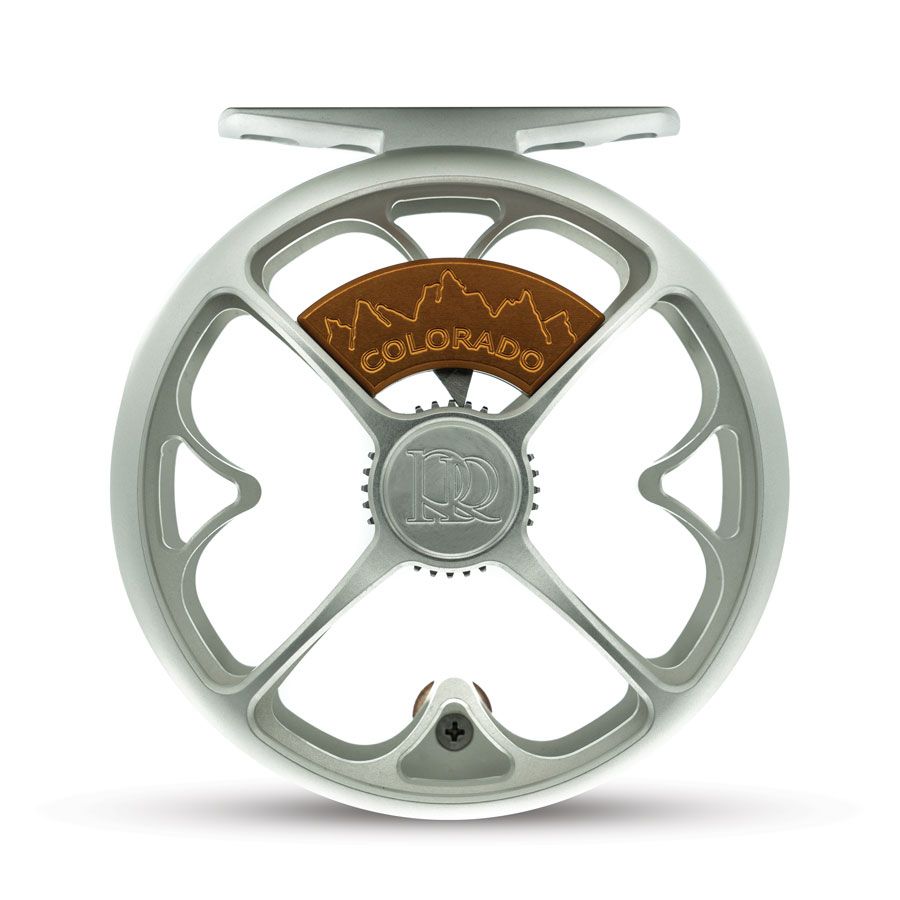 When it comes to fly reels, Ross crafts some of the best in the world. Their new Colorado click pawl reel is no different. Available in large arbor sizes 2/3 and 4/5, these reels don't get much more spartan. After all, you can only strip away so much. The build is great-looking, durable, and even pays homage to the company's Colorado roots by featuring a machined silhouette of their local San Juan Mountains. To be clear, you are not fighting giants with this reel. But with the unequaled and unmistakable whine of the click pawl drag, even that stunning 9-inch brook trout I was fighting in the Absaroka-Beartooth backcountry damn sure sounded like a trophy fish. Oh, and the 4/5 makes a perfectly balanced combo with the 9' 5 wt. Scott Centric. Just sayin'. — M.S.

Scott high-performance fly rods won Best Freshwater Fly Rod and Best of Show with their Sector rod at the International Fly Tackle Dealer Show two years ago. The Centric, Scott's latest mid-weight addition, kicks at least as much ass. It's handcrafted in Colorado with the latest composite technology, multi-modulus fiber, and resin chemistry, meaning it's strong, durable, and will outlive your great-great-great-grandchildren. This rod is an absolute gem to cast with. When throwing dries to hungry Montana browns, picking the pockets of Adirondack backcountry brookie streams, or even stripping streamers for Michigan smallmouth, the Centric is light in hand, very responsive, and deadly accurate. From delicate short shots to reach-out-and-touch-someone ropes to the far seam, the lineup includes 8'6", 9', 9'6", and 10' lengths across 4, 5, 6, and 7 wt. models, offering an impressively versatile range for anglers who like to keep their fishing diverse. — M.S.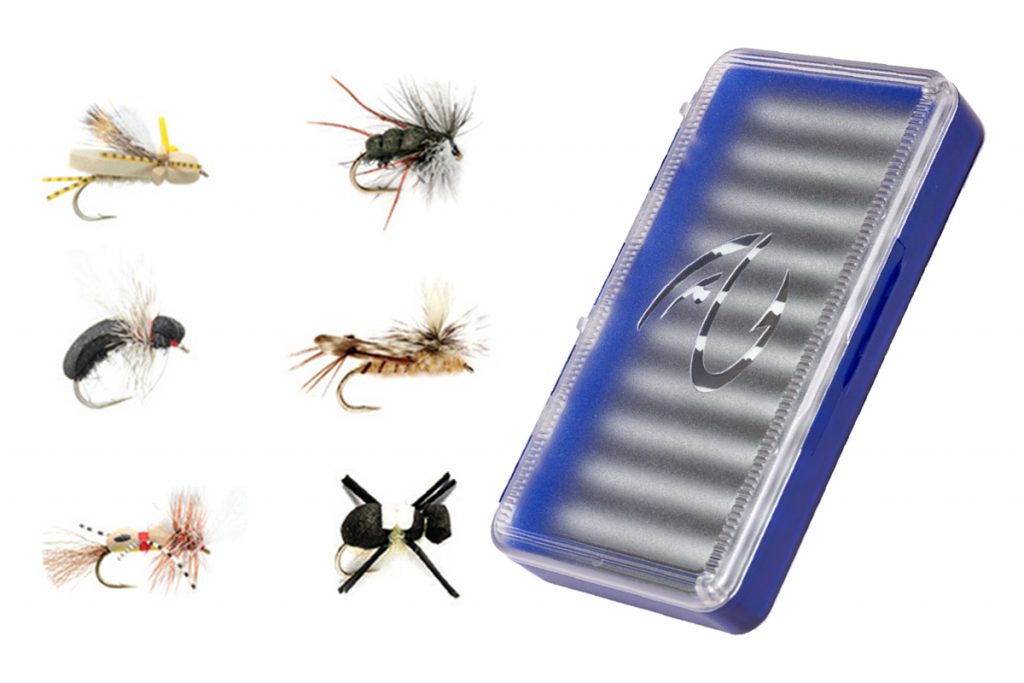 There's nothing much better than casting a hopper fly pattern to a shaded deep-cut bank and watching it drift for a couple of seconds before getting crushed by a big fish. Another reason I love fishing terrestrials for hungry trout or bass is that the flies aren't dainty little representations of a mayfly, caddis, or midge. I can see the damn things in the current. Fulling Mill's terrestrial selection of flies is deadly, and they're tied to be beaten up again and again — and with two of each pattern, you've got backup if the day is ridiculously good. You'll want their Hopper box, too. Trust me, once you feed a couple of big browns, you'll be buying enough stonefly, hopper, and beetle patterns to fill all 216 spots. — M.S.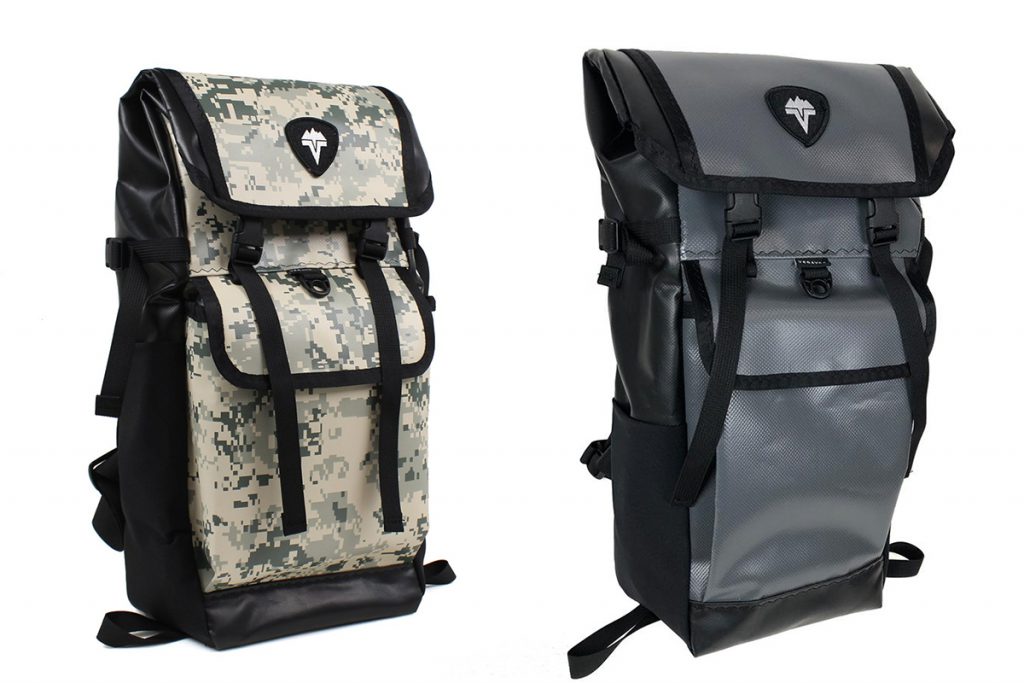 There are some pieces of gear that are simply more go-to than others. For me, Vedavoo's Spinner and Hex daypacks are two of them. I have carried both packs on every trip, fishing or otherwise, for more than three years now. The Spinner has carried fly boxes, water bottles, extra clothes, lunch, and a DSLR camera. I've packed three days' worth of clothes and wet weather gear for a weekend camping trip in the Hex. I've carried the Spinner comfortably for more fishing hours than I can count and in any weather, from Alaska to Upstate New York. They've been jammed into overhead compartments, thrown in the beds of pickup trucks, dropped on riverbanks, and stowed on drift boats — neither has given up a stitch. The Spinner dimensions are 20 x 10 x 5 inches, and the Hex is 24 x 11 x 6 inches. Vedavoo also makes their Better American Gear by hand right in Massachusetts. — M.S.
Related: Carp Crazy: A Fly-In Fishing Adventure on Lake Michigan's Beaver Island
---
Guns and Shooting Gear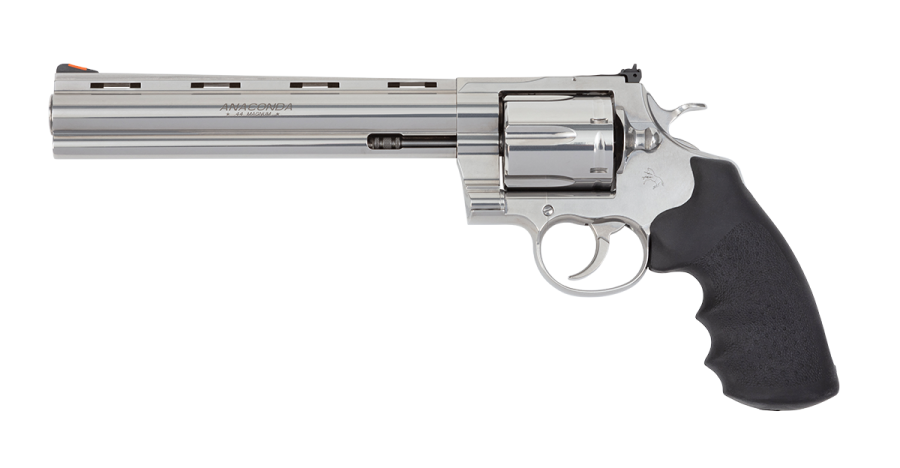 Buying guns as a gift can be difficult. Every shooter has different tastes, but there are some guns nobody would be disappointed to find beneath the tree. The recently revived 2021 Colt Anaconda is one of them. Colt has been regularly reintroducing updated versions of its classic Snake Guns in recent years, and 2021 saw the release of the .44 Magnum Anaconda revolver in all its gleaming stainless steel glory. This new iteration has been fully redesigned and features an oversized version of the new Colt Python action. The Linear Leaf Spring Action produces a double-action trigger pull that you have to feel to believe, and the and recoil-absorbing Hogue grips along with the gun's weight make it a lot of fun to shoot with magnum loads and a peach to shoot with .44 Specials. It can be a fun gun, a range toy, or a serious hunting firearm. This six-shot revolver is available with a 6- or 8-inch barrel. Get the 8-inch. When it comes to snake guns, bigger is always better. — David Maccar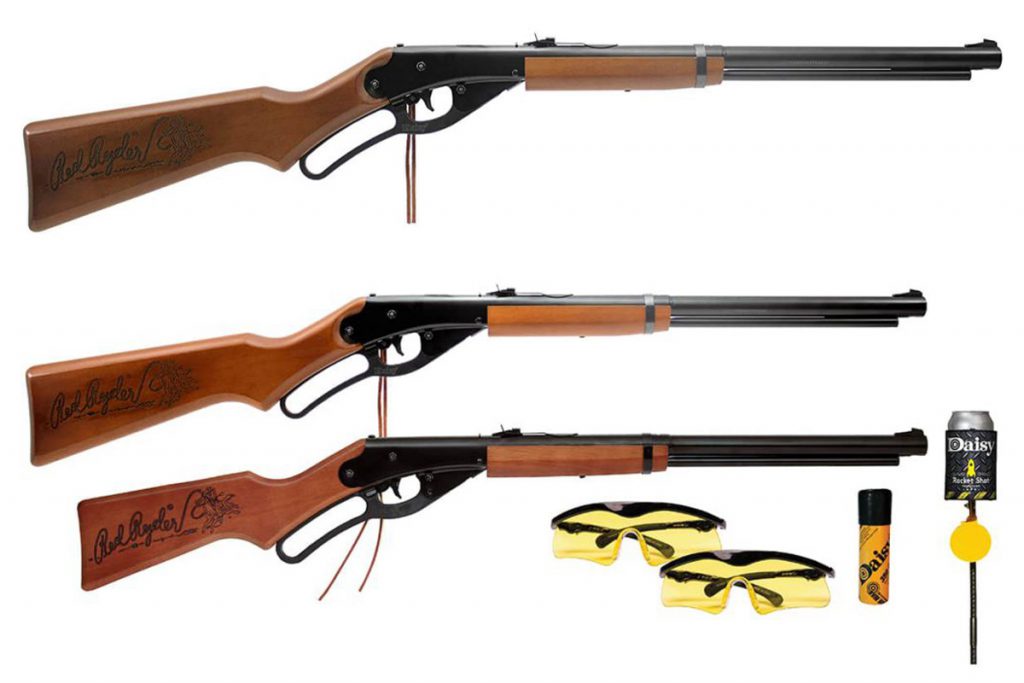 Nothing says Christmas like a millionth forced rewatching of A Christmas Story. Instead, relive some real childhood memories by heading to the backyard to do some plinking with a classic Red Ryder BB gun — and I don't mean co-opting your nephew's Christmas present and making him cry a whole bunch. Daisy now makes an adult version of what has been the first gun of so many Americans for the past 80 years. It has a longer stock and barrel to fit a full-grown shooter, but otherwise, it's exactly the same as the original. It has the classic lever cocking spring air action, fires .177 caliber (4.5mm) BBs at 350 fps, and features a cross-bolt trigger block safety. With a stamped metal receiver and a 650-shot capacity, you can plink until you're absolutely nauseous from nostalgia. And you can train up a future sharpshooter after Christmas dinner with Daisy's combo pack. It comes with the regular youth Red Ryder and the adult model, plus a Rocket Shot target launcher, ammo, and two sets of safety glasses — because you don't want to shoot your eye out, do you? — D.M.

Like many reloaders, I am always trying to find a way to get more and more lighting at my reloading bench. The Hornady Lock N' Load Light Strip was just what I was looking for: inexpensive, small, and bright. It is a little LED light strip with an adhesive backing that can be put anywhere. I installed mine to the frame of my press, eliminating any shadows and allowing me to closely inspect every cartridge during each phase of loading. It plugs into a standard 110V outlet and can be used with any press. It's a great, inexpensive gift, even for the reloader that has everything. — K.M.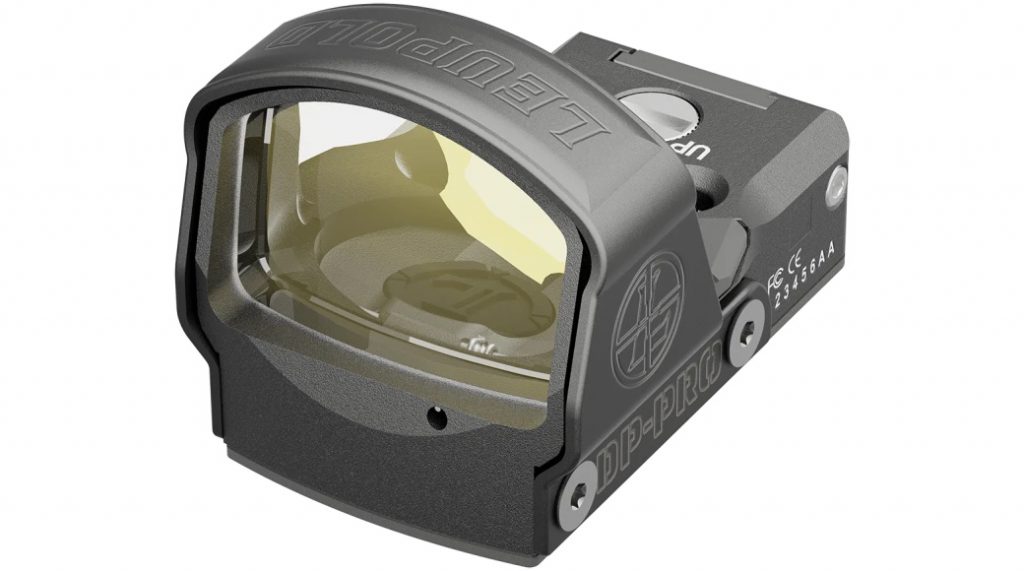 While shopping around for a red dot for a 10mm Glock 20 pistol build, I kept coming back again and again to Leupold. The DeltaPoint is an OG in the space, and the upgraded 2021 model with a 6 MOA dot is ideal for find-it-fast competition shooting or self-defense. It's backed up by Leupold's famous world-class warranty. Not that you'd ever need it. Leupold optics just freakin' work. Plus, there's a too-be-announced Black Friday sale coming soon. — M.R.S.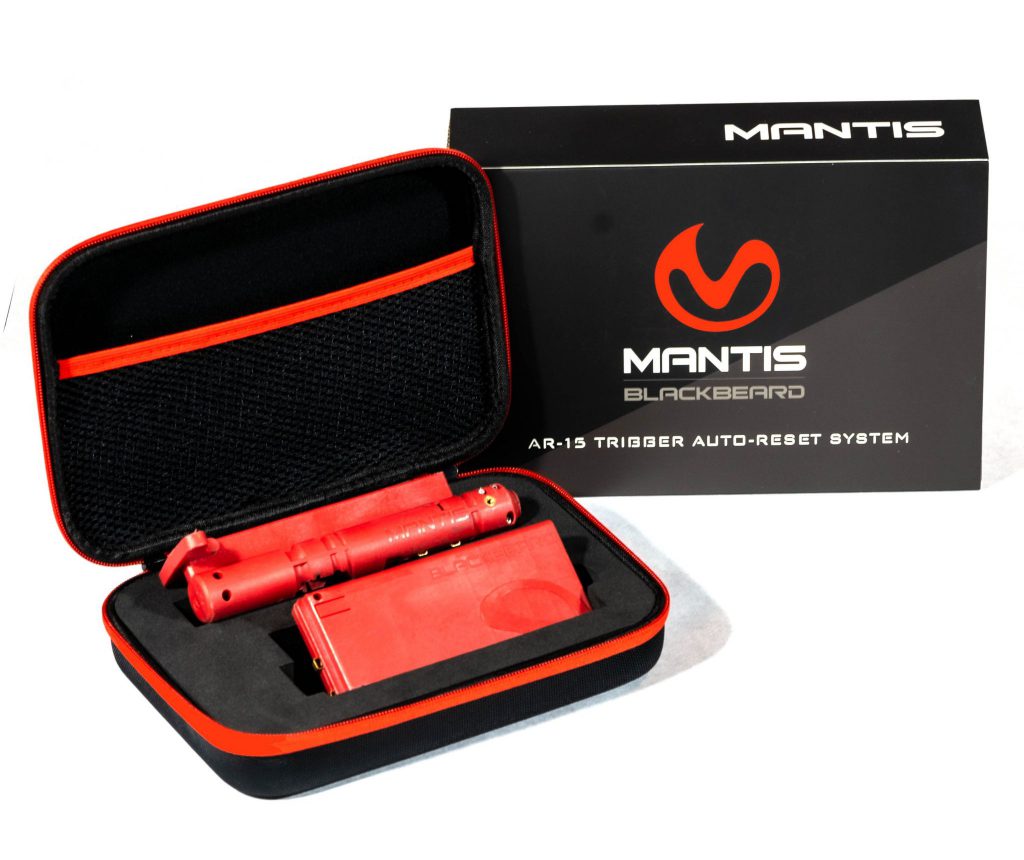 One of the biggest problems with dry fire practice is trigger reset. Manually operating an AR's charging handle for each shot is cumbersome at best. It sucks. The Blackbeard system from Mantis — an auto-resetting trigger system for dry fire practice with an AR — changes everything. This drop-in bolt carrier group and magazine allow you to train effectively using your AR, your trigger, and your sights without modification or substitution. The unit is powered by a battery pack in the "magazine," which lasts for thousands of trigger pulls before needing to be recharged via USB. The Blackbeard system will work as fast as you can shoot — it's capable of performing up to 10 dry-fire shots per second, so you can channel your inner Jerry Miculek and let it rip. When the trigger is pulled, a red or green laser (your choice) emits a dot to show where your shot landed. The unit is also available with no laser or with infrared. This is a huge leap forward in dry fire training. — T. Logan Metesh

This is an ultra-light mountain rifle that won't obliterate your bank account. The Model 48 comes in at 7 pounds and is outfitted with a Timney trigger, a 24-inch Light Sendero Contour carbon-fiber-wrapped cut-rifled barrel, a Carbon Fiber Mountain Hunter Stock, glass, and aluminum pillar bedding, and much more. The stock, in particular, is something special. It's light and tough and makes for a fast rifle that gets up and points like a good shotgun. Nosler guarantees sub-MOA accuracy with its prescribed ammunition out of the box, and that's what I got. In .28 Nosler, this light rifle barks, but it's a good bark. Just get a good muzzle brake for the threaded barrel. — M.H.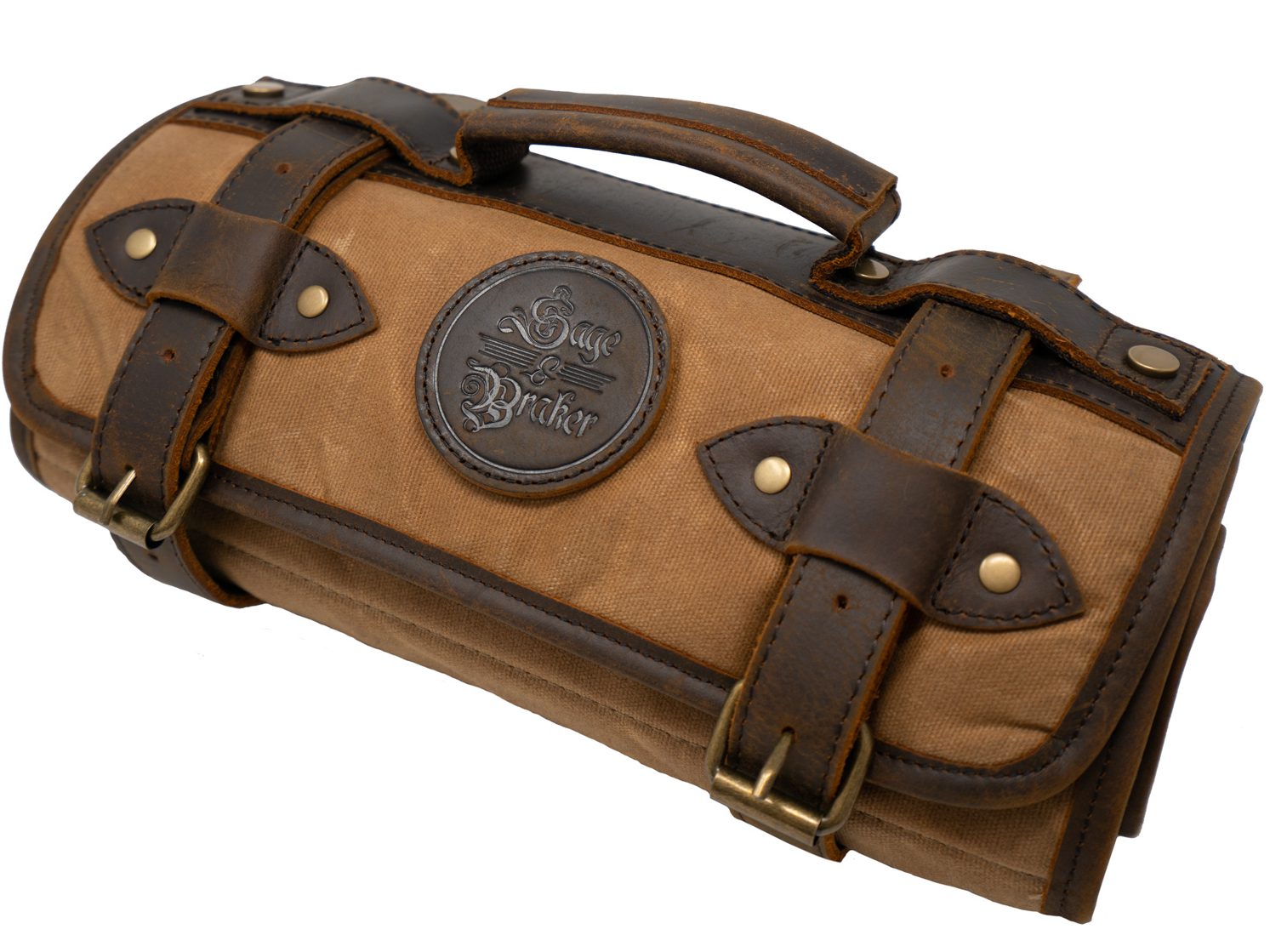 In a world of cheap manufacturing and throwaway gear, it's refreshing to find a product like Sage & Braker's shotgun and rifle cleaning mat. This mat is constructed of heavy wool, crazy horse leather, and 12-ounce waxed canvas and is made to be passed down to the next generation. This bombproof cleaning mat has four built-in pockets made to hold all of the tools and cleaning products you might need in the field to keep your rifle or shotgun running. It rolls up into a nice compact package and is ideal for both home and field use. This is always in my rig when I'm out hunting. They also make a smaller version for handguns that retails for $205. — K.M.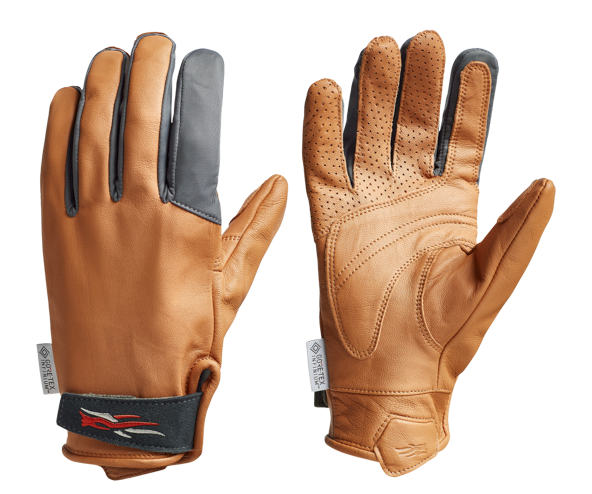 When the temps dip below freezing, these are my go-to hunting glove. They're great for gun hunting on Thanksgiving weekend, a chilly day at the range sighting in a new rifle, or a dark snotty morning running the snowblower down the driveway. The Gunner WS gloves are made with a classy goat-skin leather outer shell and a subcutaneous layer of GORE Windstopper liner to block wind and keep warmth in — all without excessive bulk. Bonus: SITKA Gear will offer 20% off select styles on Black Friday, and on Cyber Monday, the offer will be 40% off select styles with free two-day shipping. — M.R.S.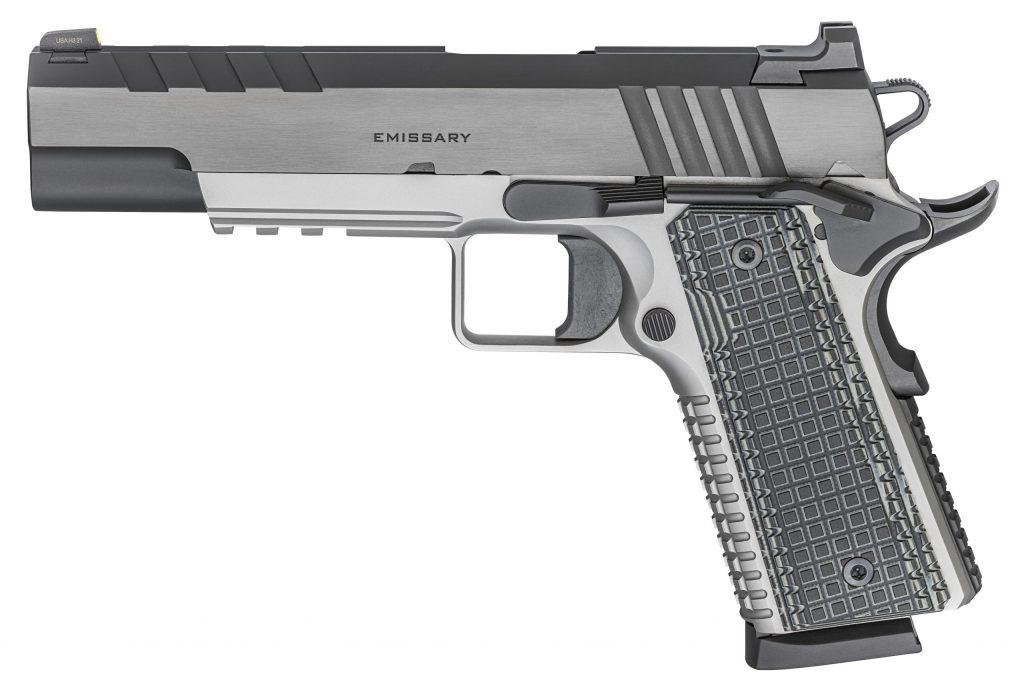 If you know someone who is a 1911 nut and you want to get them a going-all-out gift this year, Springfield has a stunning new line of pistols that bridges the gap between a tactical 1911 and a custom target gun. The bushingless Emissary 1911 line, new for 2021, includes a classic .45 ACP model with a 5-inch barrel and two recent editions: an "officer" sized .45 option with a 4 1/4-inch barrel, and another full-size model in 9mm. It has a distinctive two-tone black slide paired with a stainless frame with a Picatinny accessory rail and a square trigger guard. The 1911 shape is there, but the angles are wholly modern and distinctive, especially the Tri-Cut slide top with 40 LPI serrations to reduce glare. Under the hood, all models feature a bull barrel with a fully supported feed ramp for increased accuracy and recoil reduction. The slides are topped with a tritium front sight paired with Springfield's Tactical Rack U-Dot rear sight. This is a primo 1911 that's just as fun to admire as it is to shoot. — D.M.
Related: 7 Great and Criminally Underrated Westerns
---
Hunting Gear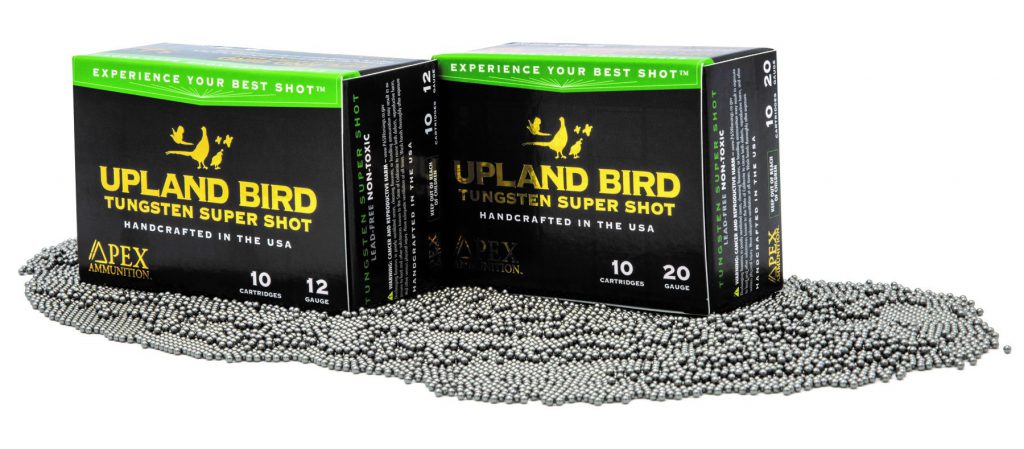 If you're spending $5 per cartridge on a gift for your favorite wingshooter, shouldn't that money go to small, veteran-owned Apex Ammunition instead of to Big Ammo? Tungsten Super Shot (TSS) is the densest projectile material this side of depleted uranium and puts more energy and more pellets on target than anything else. Famous in the turkey woods, TSS works on waterfowl and pheasants, too. Apex was the first to load TSS commercially, and the company makes its pure TSS loads by hand. The box of 20-gauge, 3-inch, 3/4-ounce loads of 7 1/2 TSS they sent me made a deep impression on wild pheasants. Their TSS/steel blend duck loads work, too. The 20 and 28 gauge Upland TSS shells come in boxes of 10, and they aren't cheap, but the best never is. — Phil Bourjaily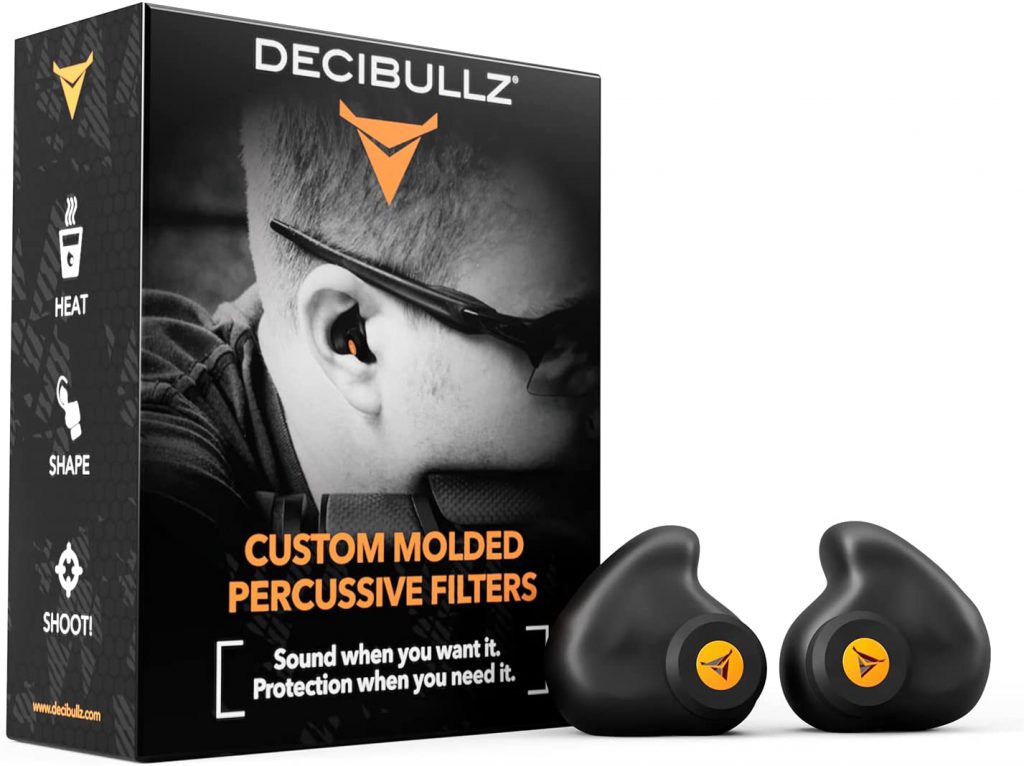 Wearing hearing protection while hunting is something I would have laughed at five years ago, but now, I've experienced the deterioration of my hearing, and I want to preserve what's left. Decibullz Percussive earplugs have become my go-to hearing protection while out in the field. Unlike most other hearing protection designs made for hunting, these are not electronic and therefore don't require batteries. The filters allow you to hear ambient noise but will protect your ears from percussive sounds like gunshots. These earplugs are lightweight, minimalist, and effective up to 166 decibels. You mold the earpieces to your individual ear shape, making them super effective. My ears no longer ring for days after firing a rifle on a deer hunt or busting up a brace of grouse.— K.M.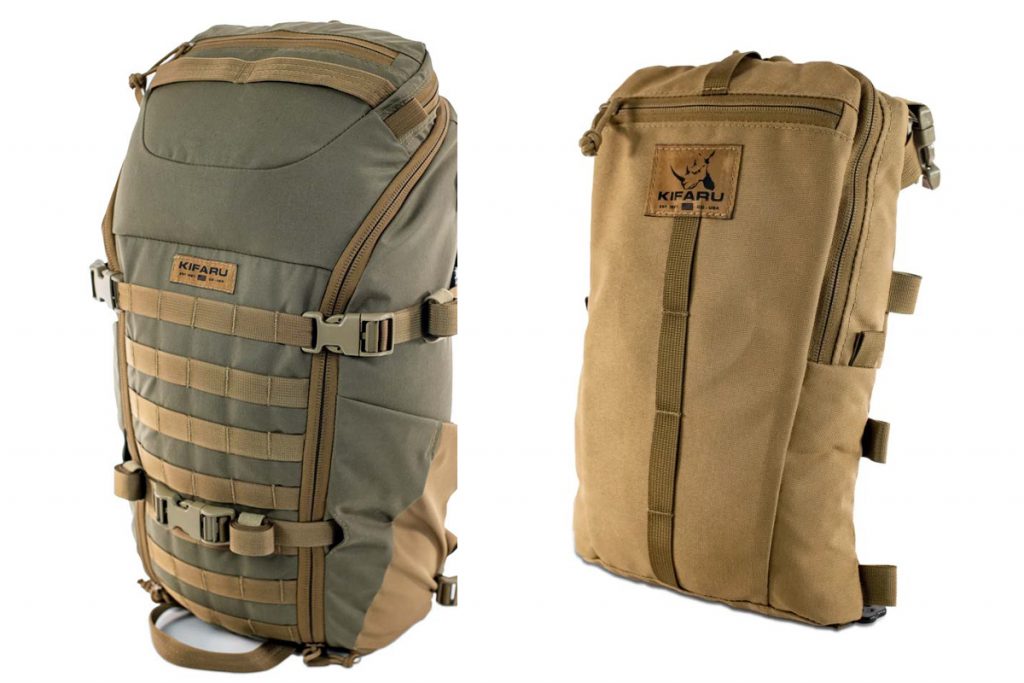 This summer, I took a poll of all the Westie hunters and backpack nerds at Black Rifle Coffee Company over several Total Archery Challange events. I asked them what's the best day-hunting pack on the market right now. All but one came back with the same answer: the Shape Charge from Kifaru with a bonus Sherman Pocket. The Shape Charge is a bombproof, 2,050-cubic-inch pack and the Sherman Pocket, which easily attaches to the front of the pack, provides another 500 cubic inches. The internal frame with 18-inch stays rides beautifully, even under weight. This is a day pack that could also haul out an elk quarter in a pinch. As you can come to expect from Kifaru, it's loaded with smart features like MOLLE attachment points for days, removable compression straps, water bottle and kill kit compartments, and many more. The Sherman Pocket is a great, easy-to-access pouch on the front of the pack that's sized just right for toting bow tools at TAC, snacks, or an emergency medkit. Plus, Kifaru is having a sitewide 20% off holiday sale right now. — M.R.S.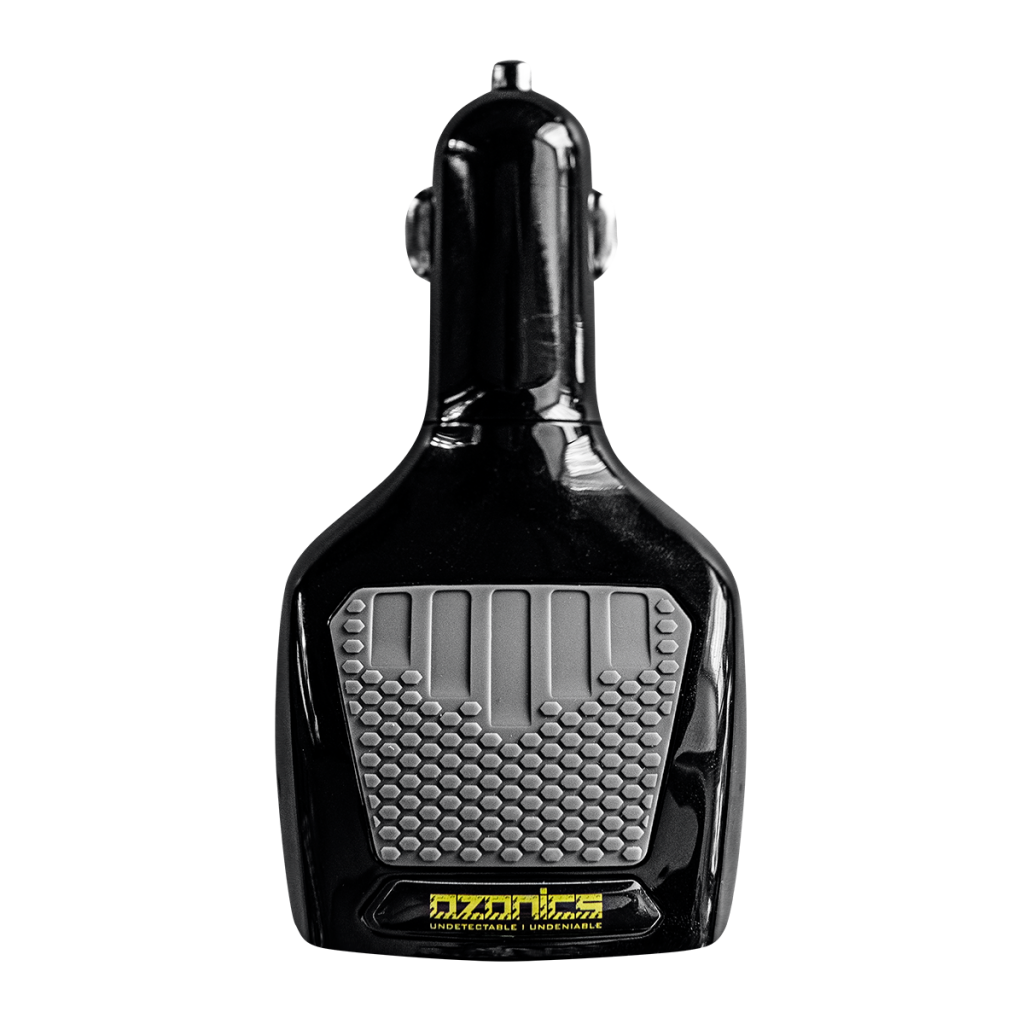 Ozone has become a standard among hunters who take scent control seriously, and Ozonics has been a trusted name in the ozone business since launching the HR100 in-the-field ozone generator back in 2007. The unit was designed to produce ozone molecules that attach to oxygen molecules, effectively cleaning the downwind airstream and keeping hunters undetected in the field. Using the same technology, Ozonics has introduced the MICRO3 to erase game-spooking odors in a critical space: your hunting truck. From pumping fuel to grabbing fast food, most vehicles teem with odors that contaminate you and your clothing in the field, but with the MICRO3, which plugs into a 12V power receptacle, you can deodorize your vehicle before you hit the road using proven ozone technology. The unit automatically powers down after 20 minutes, but you can unplug and then reinsert it to run another cycle. The MICRO3 is effective on odors, viruses, bacteria, and mold spores. Give the gift of ozone technology to the whitetail hunter in your life, and they might just get a chance on that target buck this late season. Plus, the MICRO3 is currently on sale for a special price of $24.99. — Darron McDougal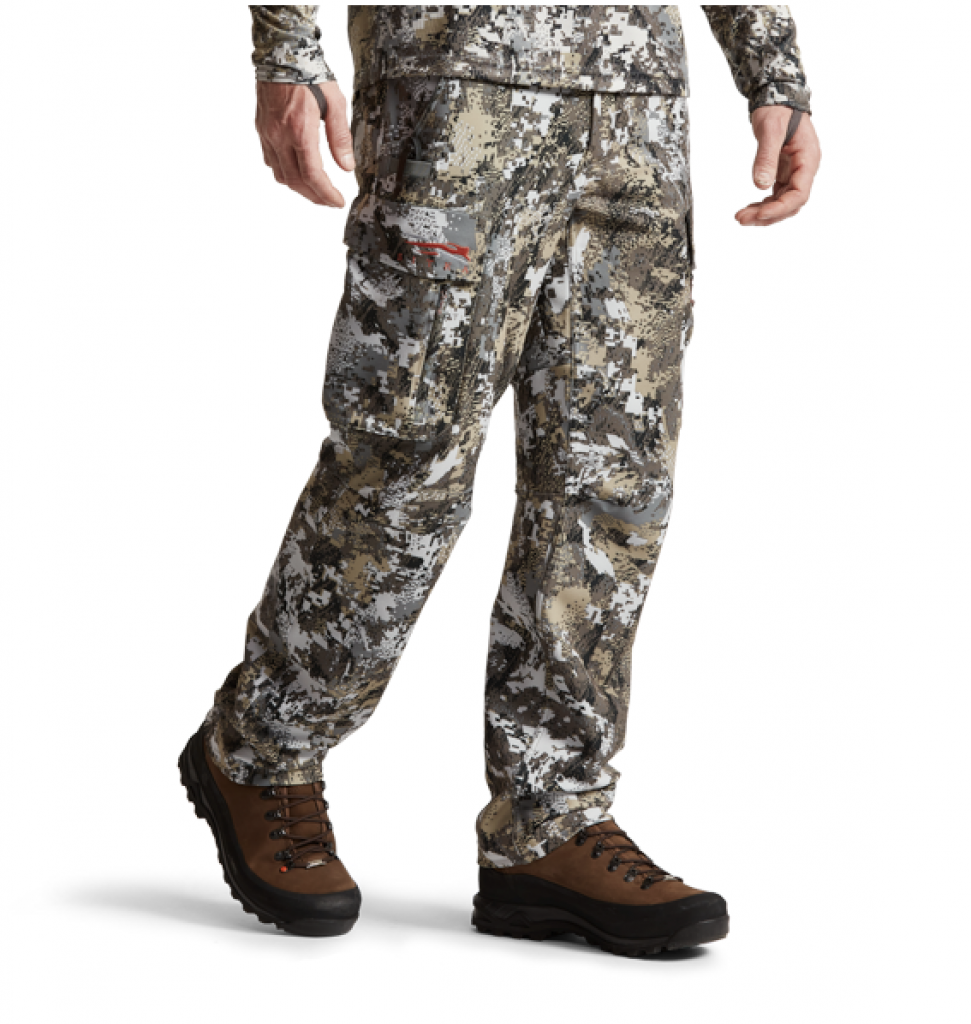 After wearing the original Sitka Equinox pants for 5 years, I was excited to try out the new, redesigned 2021 model. The Equinox pant is ideal for the whitetail hunter who needs breathable comfort for long hikes into their stand, as well as hours in a static position. The stretch-woven polyester construction gives you the freedom to step over blow-down trees and climb up into your stand. Even with their lightweight design, I haven't had any rips or tears when going through brush and briar patches, making them more durable than they look. Additionally, the new version includes a dedicated knife sheath, and my favorite feature, a waterproof seat to keep the morning dew or frost from getting your ass wet. So if you are looking for one pair of whitetail pants you will use most of the time, this is it. Bonus: SITKA Gear will offer 20% select styles on Black Friday, and on Cyber Monday, the offer will be 40% off select styles with free two-day shipping. — Beau Martonik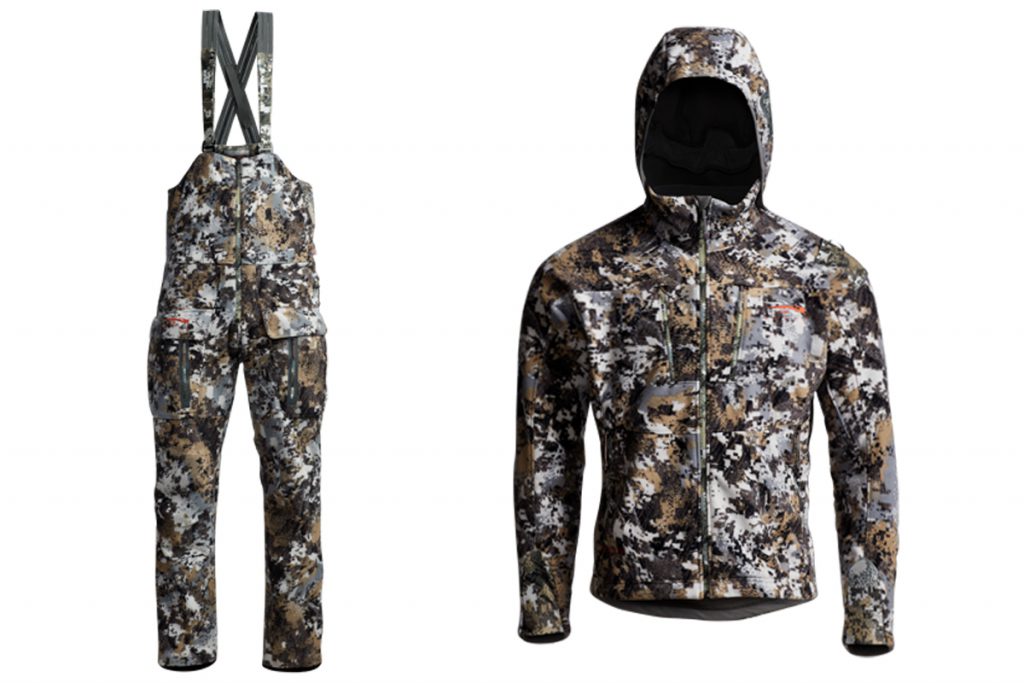 Whitetail season weather is fickle as hell. When Mother Nature finally commits to a hard frost, biting wind, spitting snow, or all three, if you're not comfortable in your stand or blind, hunting just plain sucks. SITKA's Stratus jacket and bibs essentially give Mother Nature the middle finger. The set is 100% windproof with dead silent micro-grid fleece inside and out. And they're designed to fit over insulated under layers without pinching or bunching. On a recent hunting trip in Montana, I wore a base layer and Fanatic hoodie underneath the Stratus for 13 miles of teen-degree temps and 20 mph winds while island hopping on the Yellowstone River in a jet boat — and I was never cold. Both the jacket and bibs are well designed with pockets and zippered access to under layers where you need them. The two-way zipper on the front of the bibs makes it easy to answer when nature calls. The suspender loops on the bibs are also a clutch feature that eliminates the need to screw around with buckles with frozen hands. Bonus: SITKA Gear will offer 20% select styles on Black Friday, and on Cyber Monday, the offer will be 40% off select styles with free two-day shipping. — M.S.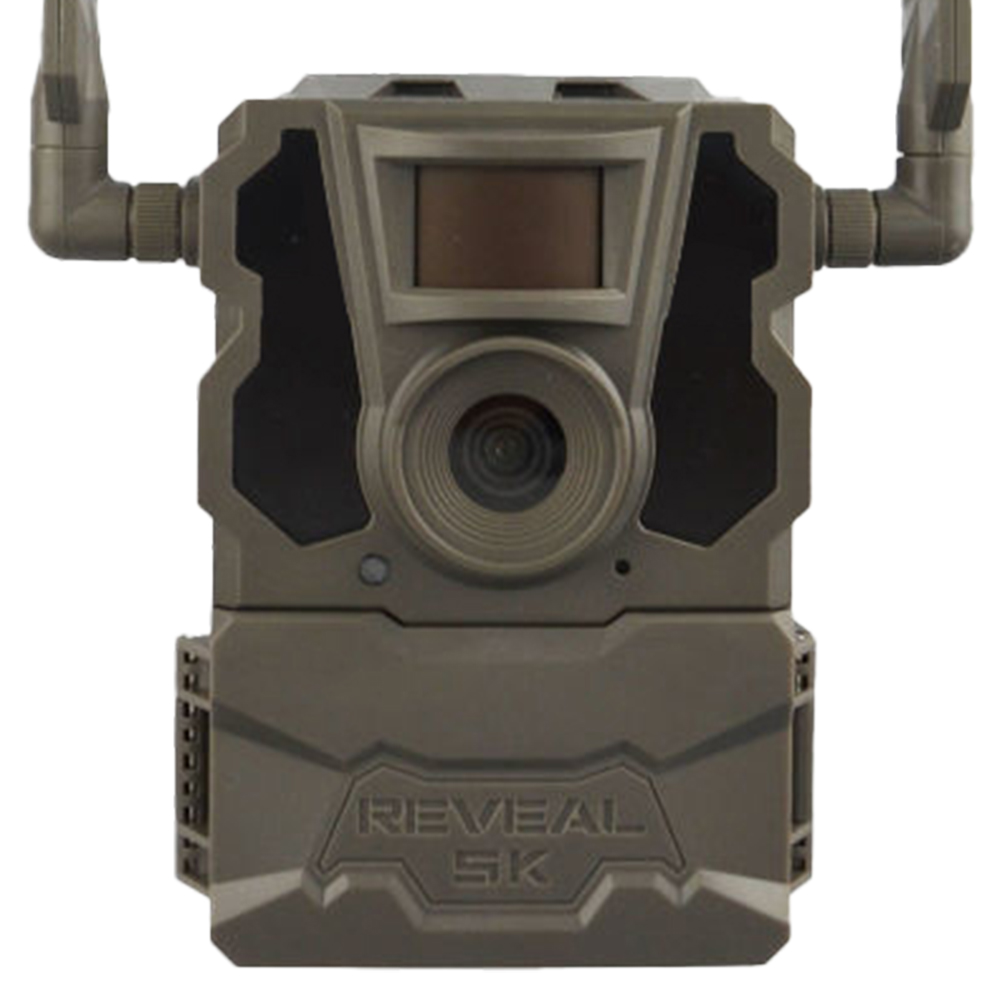 When it comes to obtaining the MRI on what deer and other critters are doing 24/7/365, you cannot beat a cellular trail camera. The less time you spend in the woods checking cameras, the more you reduce your human footprint, and the more likely you can get the jump on a good buck when you go into your spot and hunt it. Many hunters don't like trail cameras, especially cellular trail cameras, and I get that. They offer a real edge. The best of the best in this new field of cell cameras is the all-new Reveal SK. This cam sends images directly to your smart devices and allows you to control camera settings from those same devices. The SK is a solar rechargeable unit with a lockable front housing, and onboard Wi-Fi automatically connects to the app for simple setup and a live-view option with instant image capture. The camera will operate on AT&T or Verizon networks, and there are no contracts or activation fees. Pay-as-you-go monthly plans start as low as $5. — J.B.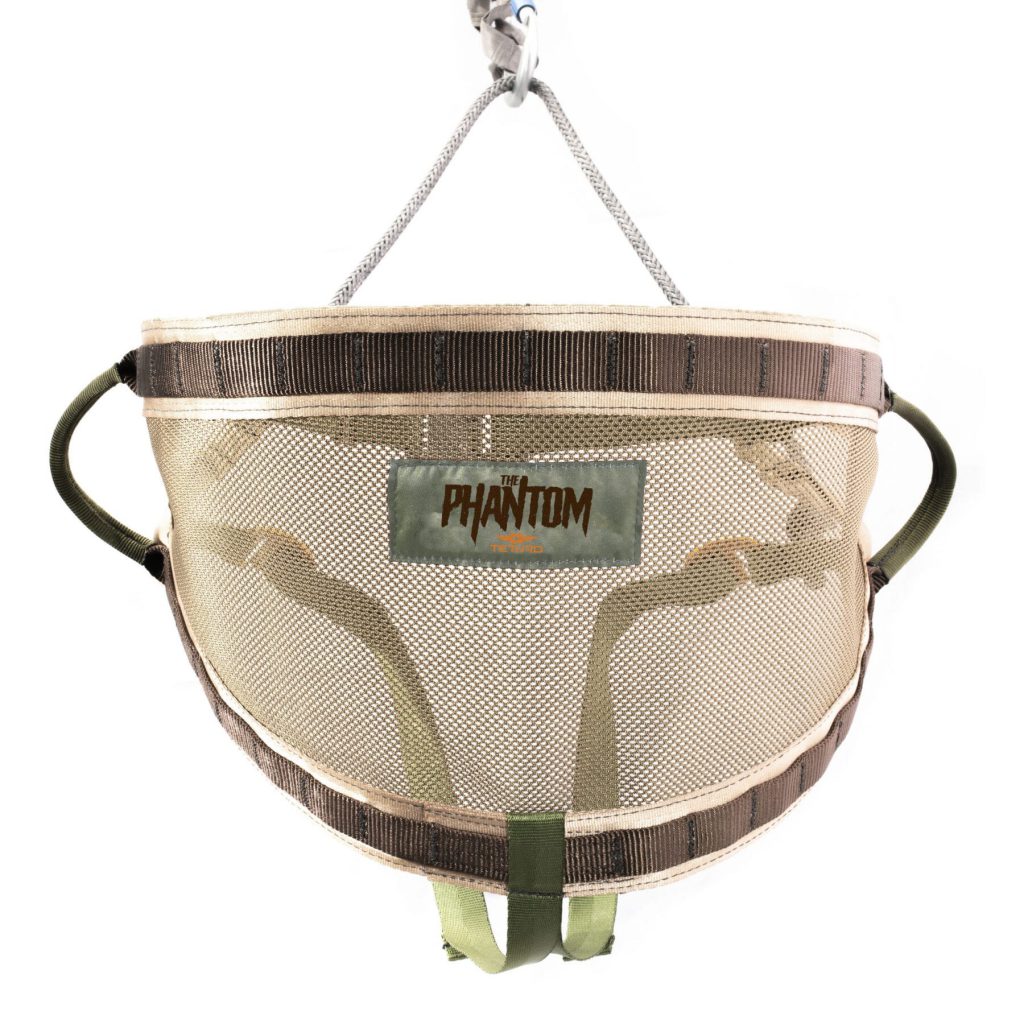 Saddle hunting has become extremely popular in the whitetail hunting world over the past few years, with many skeptics wondering if they're worth the investment in time and money — and if they're comfortable. Well, the Tethrd Phantom answers all those questions with a fully adjustable Utilibridge that makes all-day sits effortless and painless. Additional adjustments allow you to get into virtually any tree shape and size, making it perfect for ensuring you are in the right spot rather than having to settle for an inadequate setup. The Phantom will fit waist sizes from 28 to 40 inches, with the XL version fitting even larger sizes. This 100% made in America setup is featherlight, weighing only 24 ounces, allowing you to easily carry it while scouting, waiting until you find the hot sign to strike. It's without question the most comfortable and easiest to use saddle on the market today. — B.M.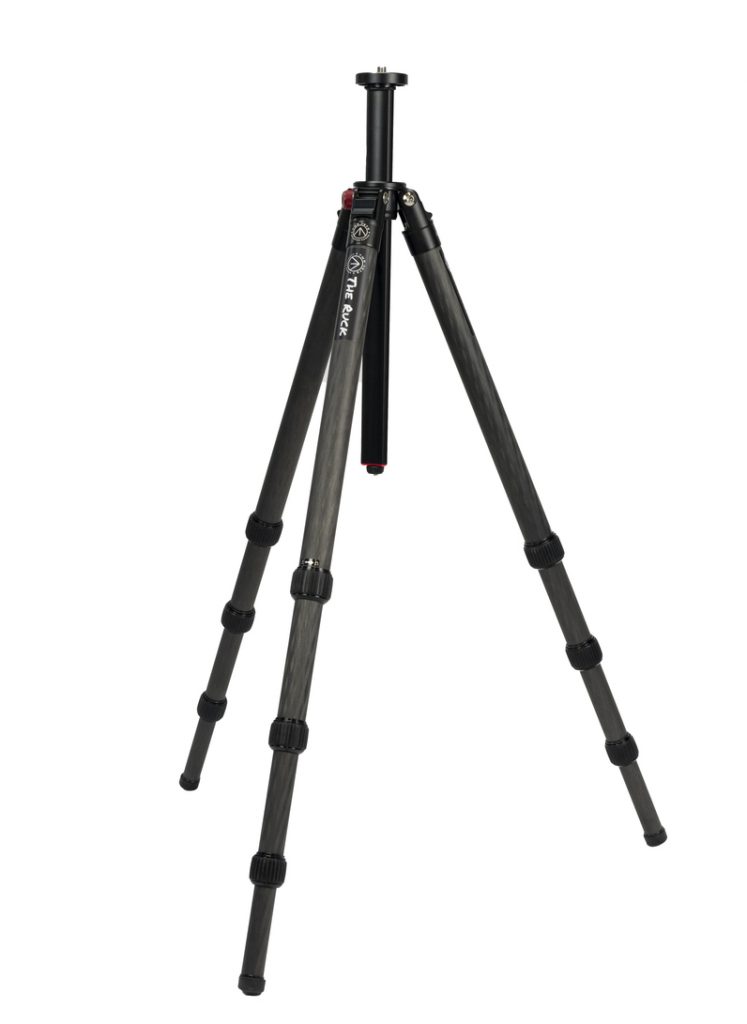 Two Vets Sporting Goods has recently expanded its line of tripods, and The Ruck is one of its latest models designed with backpack hunters in mind. This tripod is indeed packable; it weighs 2.7 pounds with a collapsed height of 18.7 inches. The ratcheting ear leg locks give you three leg-position options, and three half-turn twist locks make adjusting leg height a breeze. In addition, you have the option to switch out the rubber feet with included spike feet for extra stability on rough terrain. If you are going deep and spending any amount of time behind glass, this tripod is a must-have. — M.H.
Related: Hemingway's Top 5 Hunting and Fishing Stories
---
Knives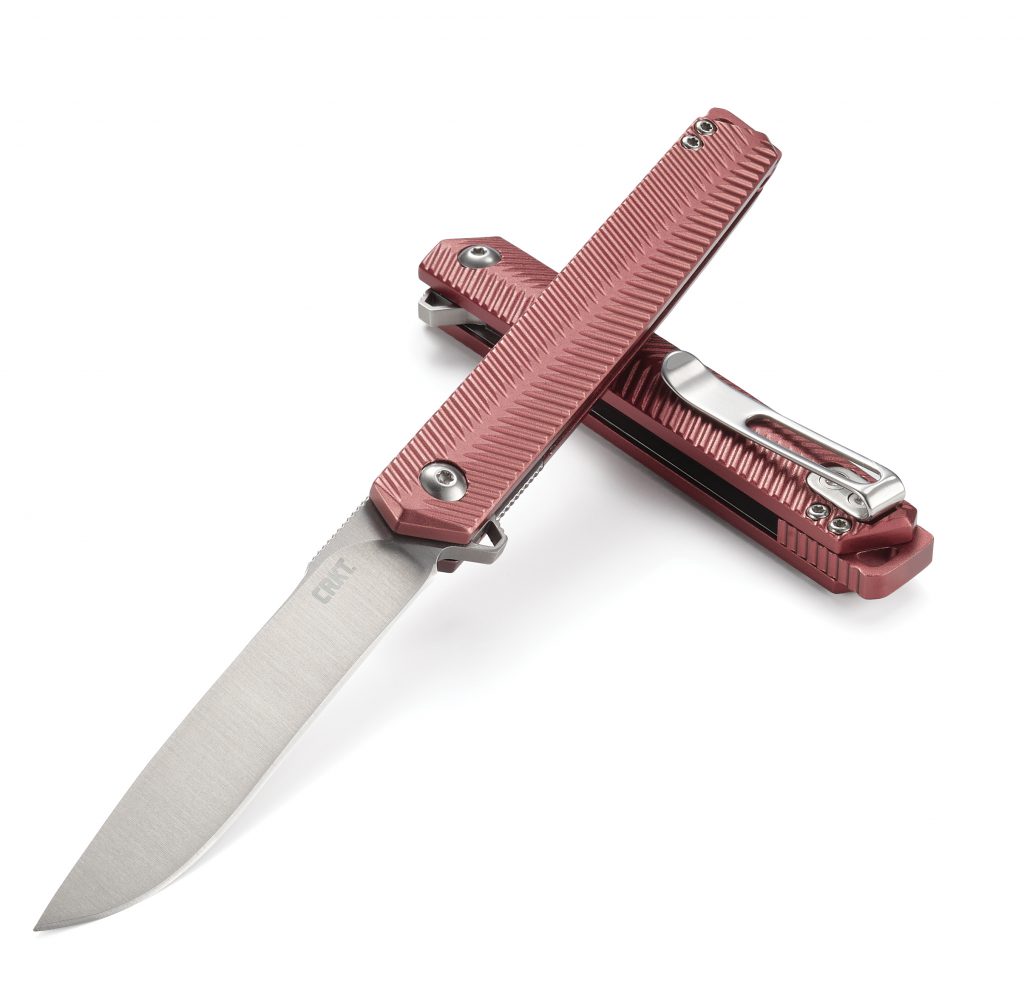 Sometimes the best EDC folders are a little unassuming at first but prove their utility in the field. The new Stylus from CRKT is such a knife. It's a narrow, 2.1-ounce assisted-open liner-lock folder from famed designer Ken Onion that disappears in anything from a tuxedo to board shorts. It's a perfect little utility knife with an endlessly useful 3.18-inch drop point blade of 12C27 Sandvik steel. Plus, the knife is inexpensive enough that you don't mind using it for grimy work and cutting cardboard. When closed, the blade completely recesses into the colorful textured aluminum handle and flicks open in a snap using a cutout flipper. If somebody doesn't like assisted-open knives, or they're verboten in your locale, the CRKT CEO folder is very similar. The standard model comes with a thumb stud, and a new CEO model has a flipper. —D.M.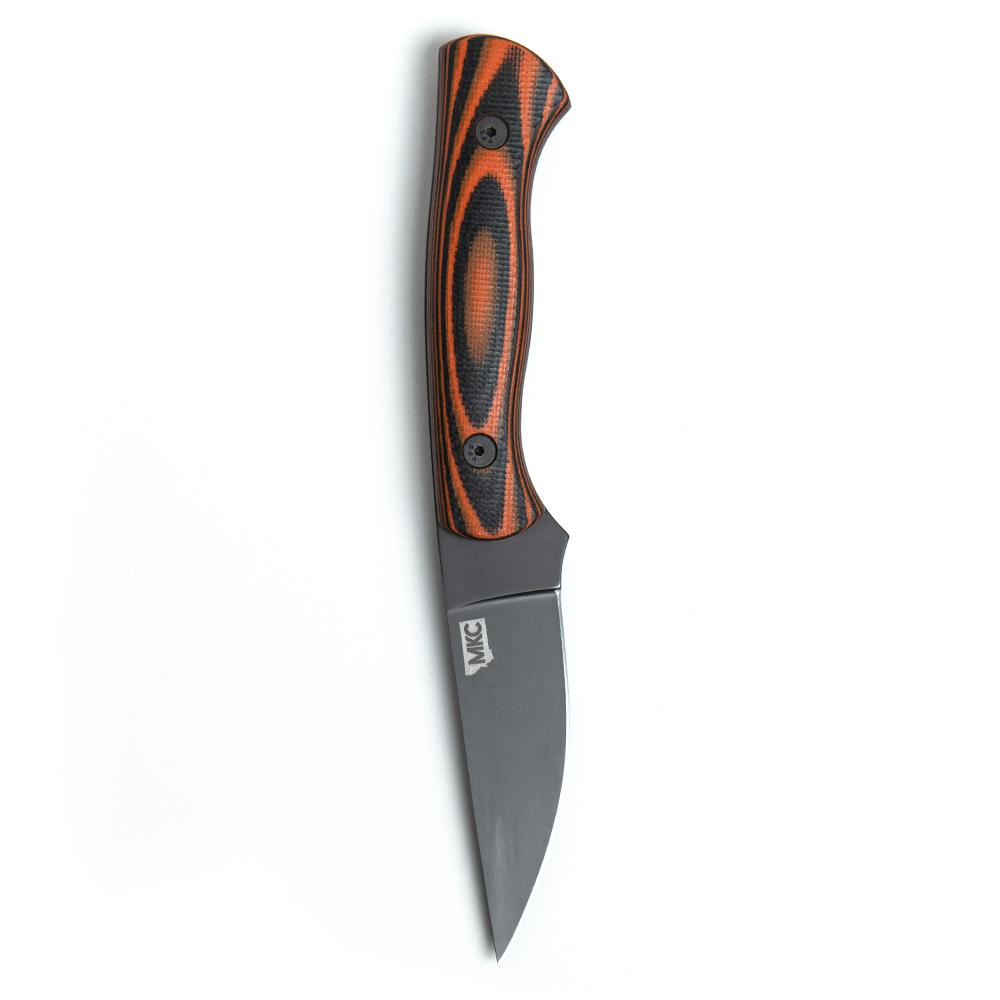 You've probably seen this knife on the 'gram. The Blackfoot 2.0 from MKC is a photogenic son-of-a-gun, and it's a worker, too. The 52100 high carbon ball-bearing steel blade has excellent wear resistance and toughness, and it holds an edge well. The textured G-10 handle doesn't slip when wet or bloody. The 3.6-ounce knife with a 3.5-inch blade is handy, too — the perfect form factor for field dressing a big game critter, whether elk, moose, or deer. They're 100% made in the USA under master bladesmith Josh Smith, and unlike most things famous on the 'gram, this knife lives up to the hype. The only downside is that Smith can't make them fast enough, so they quickly come in and out of stock. Sign up for an email announcement of their next drop. I have it on good word that a few are expected to drop this holiday season. — M.R.S.
The number of people who spend hundreds of dollars on hunting knives and pocket knives and don't own a good sharpening system is astonishing. If you know one of these people or are one yourself, get familiar with Work Sharp. This American company has been at the top of the knife and tool sharpening game for years, and its new Precision Adjust Elite sharpener makes getting a razor-sharp edge on any knife completely idiot-proof. This sharpener builds on the successful Adjust Knife Sharpener and includes seven abrasive grits. You use the 220-, 320-, and 400-grit diamond stones to reprofile messed-up blades, the 600- and 800-grit stones to refine edges and sharpen, and fine ceramic and leather to hone and strop. Plus, this benchtop sharpener's rod-and-clamp design ensures you're always using the perfect sharpening angle. The new additions to this sharpener are also available as an add-on kit for the older model. It's a great gift for a knife nut or wannabe knife nut who needs to get their sharpening game on point. —D.M.
Related: Understanding Knives: Blade Shapes
---
Men's Grooming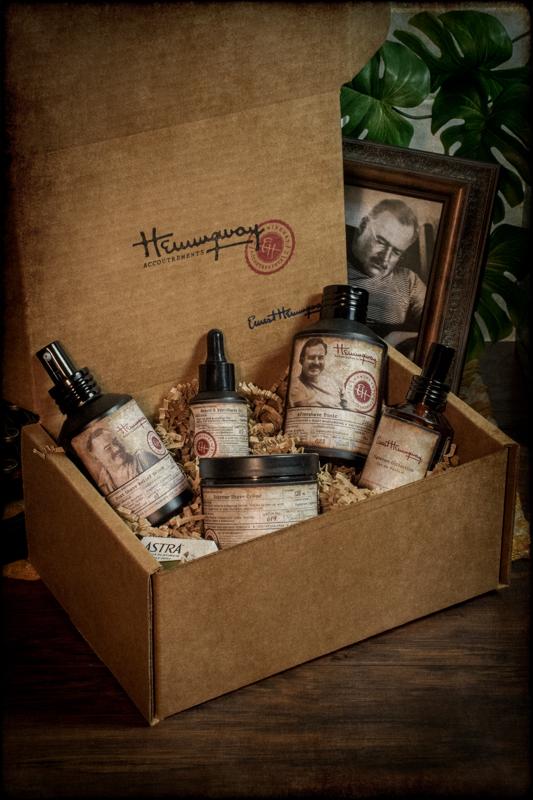 Novelist, journalist, sportsman, and icon — Ernest Hemingway is often synonymous with a life of intrigue, adventure, and style. No wonder an exclusive line of grooming products has been created in his likeness. Hemingway Accoutrements celebrates the life of this legend with a wide variety of male grooming products such as beard care, beard oil, shaving products, and lotions. These artisan-crafted, small-batch shave, beard, and skincare products are fortified with some of nature's heartiest botanicals, using only the highest quality ingredients and one-of-a-kind aromas. With a goal to "rekindle our pride in unapologetic masculinity," the Hemingway Accoutrements Gift Set is the ultimate purchase. It includes cologne, grooming oil, shave cream, aftershave tonic, and post-shave relief balm. If the deep end of the pool is too much, the products in the set are also available for individual purchase. — D.W.
Read Next: Watch: Hunter-Gatherers and the Meaning of Life