If you're one of the tens of thousands that tried fly fishing for the first time during COVID as something to do that also allowed you to social distance, or if you're "fly curious" because you watched A River Runs Through It, there is a new series of fly fishing videos available online that you should check out. They won't turn you into Brad Pitt, but they will help you get started the right way.
The Far Bank Fly Fishing School is a comprehensive and feature-film quality free educational video series that connects the dots between first cast and first fish for new fly anglers. 
Far Bank is located on Bainbridge Island in Washington, and it's the parent company of Sage Fly Fishing, Redington, RIO Products, and Fly Water Travel.
Legendary fly casting instructor Simon Gawesworth is the host of the 2022 season.
The six videos feature four hours of bite-sized chapters and longer episodes that focus on useful tips and techniques, on-the-water hints, in-depth studio analysis, guest talent, and beautifully shot casting footage from the Far Bank Loop Lab.
The first video in the series answers the question: What is fly fishing? From there, Gawesworth walks students through the basics of fly fishing gear, how to tie the essential knots and the fundamentals of making the first cast. Then, he gets into basic river fishing tactics and basic lake fishing tactics.
To help anglers get started with the right setup, Redington is also offering 30% off of select fly rod-and-reel combos from May 19 – 31.
For Gawesworth, who is also the Education and Engagement Manager for Far Bank, the school is a way to welcome and hopefully keep the influx of new fly anglers engaged for the long term.
"Since 2020, we've seen one of the largest upticks in fly fishing interest in the last 30 years," said Gawesworth. "But it takes more than just putting a rod and reel in someone's hand to convert the curious into the committed and to start bringing them into bigger conversations about conservation and stewardship."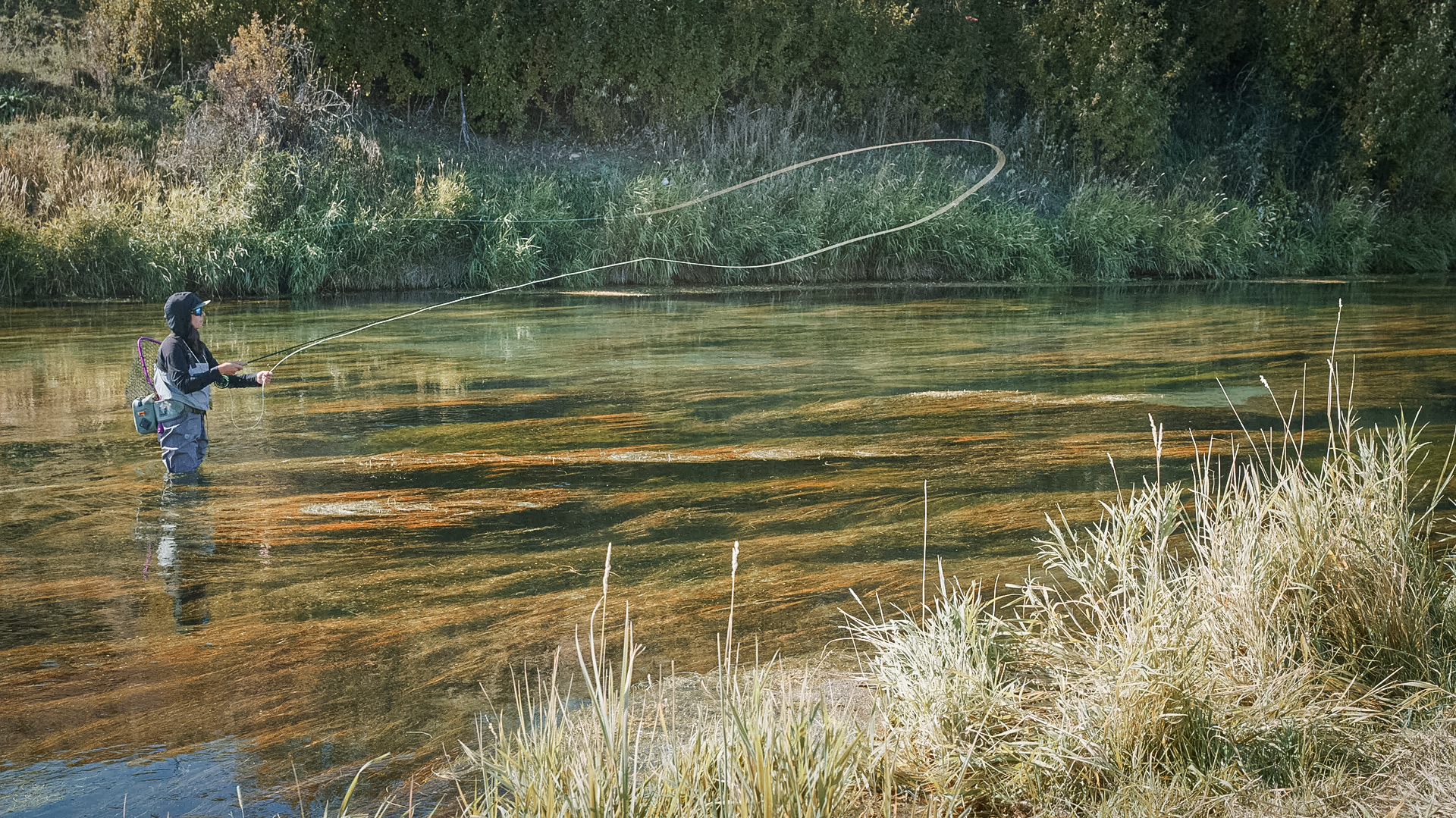 According to the Recreational Boating & Fishing Foundation (RBFF), in 2020, fly fishing continued to punch above its weight, growing the fastest out of all types of fishing. The number of people picking up a fly rod has exploded from 5.5 million in 2010 to 7.8 million in 2020. During the same period, the participation rate grew from 1.9% of the U.S. population to 2.6%.
In 2020, fly fishing participants went on 97 million outings, roughly 12.5 days per angler. In 2019 RBFF reported that there were only 76.7 million outings and an average of 10.9 days per angler.
The numbers for 2021 are anticipated to be even higher.
Beyond learning the basics, Gawesworth highlights another great reason for learning and sticking with the sport. 
"When you get better and better at fly fishing, there's this kind of evolution," he said. "At first, you just want to catch a fish. But eventually, you don't even care if you catch a fish. You're out there to enjoy the beautiful scenery, the clear water, the fresh air."
---
READ NEXT – Brown Trout: The American Badass Jekyll and Hyde of Gamefish