Picking up something heavy and walking with it is a very human thing to do. With our relatively short torsos and long limbs, it's what we're built to do. So it's not a shocker that carrying shit is one of the most effective ways to train the human body for strength and endurance.
As part of the testing battery at my gym, we ask clients to attempt to carry 75% of their body weight split between their hands. For example, if you weighed 100 pounds, you'd carry 75 pounds total with 37.5 pounds in each hand. This tests grip strength, postural integrity, strength endurance, gait, and core strength. When folks can't pass this test, we guide them to work on carries (duh). But it's also a good indication that they need to lose weight, get generally stronger, or both.
For these carries, you'll hold the weight in three different positions: sometimes only on one side of your body, other times on both. Kettlebells work best, but dumbells work, too. Here are various carry exercises to get you started, listed in order from easy to harder. They will all help you build strength and endurance. Focus on the exercises that require the weight in the lowest position first, working toward the overhead carries.
Farmer's Carry – Both Hands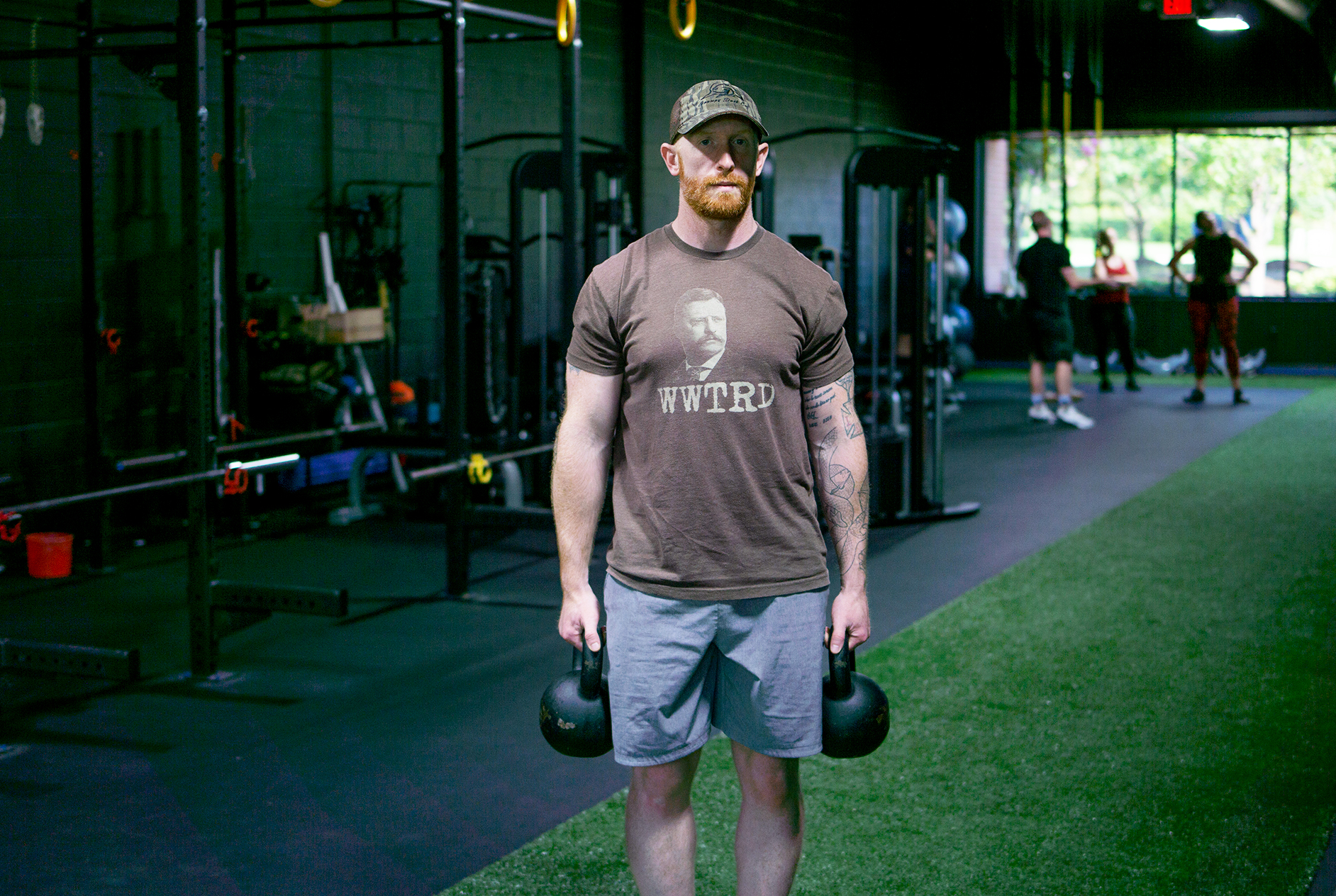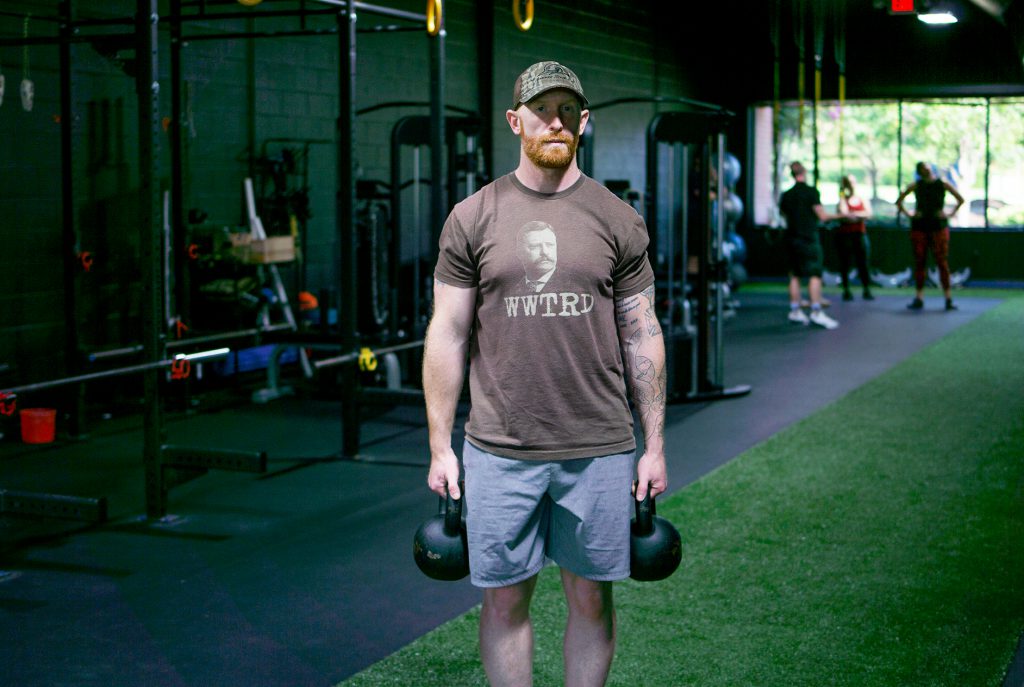 Suitcase Carry – One Hand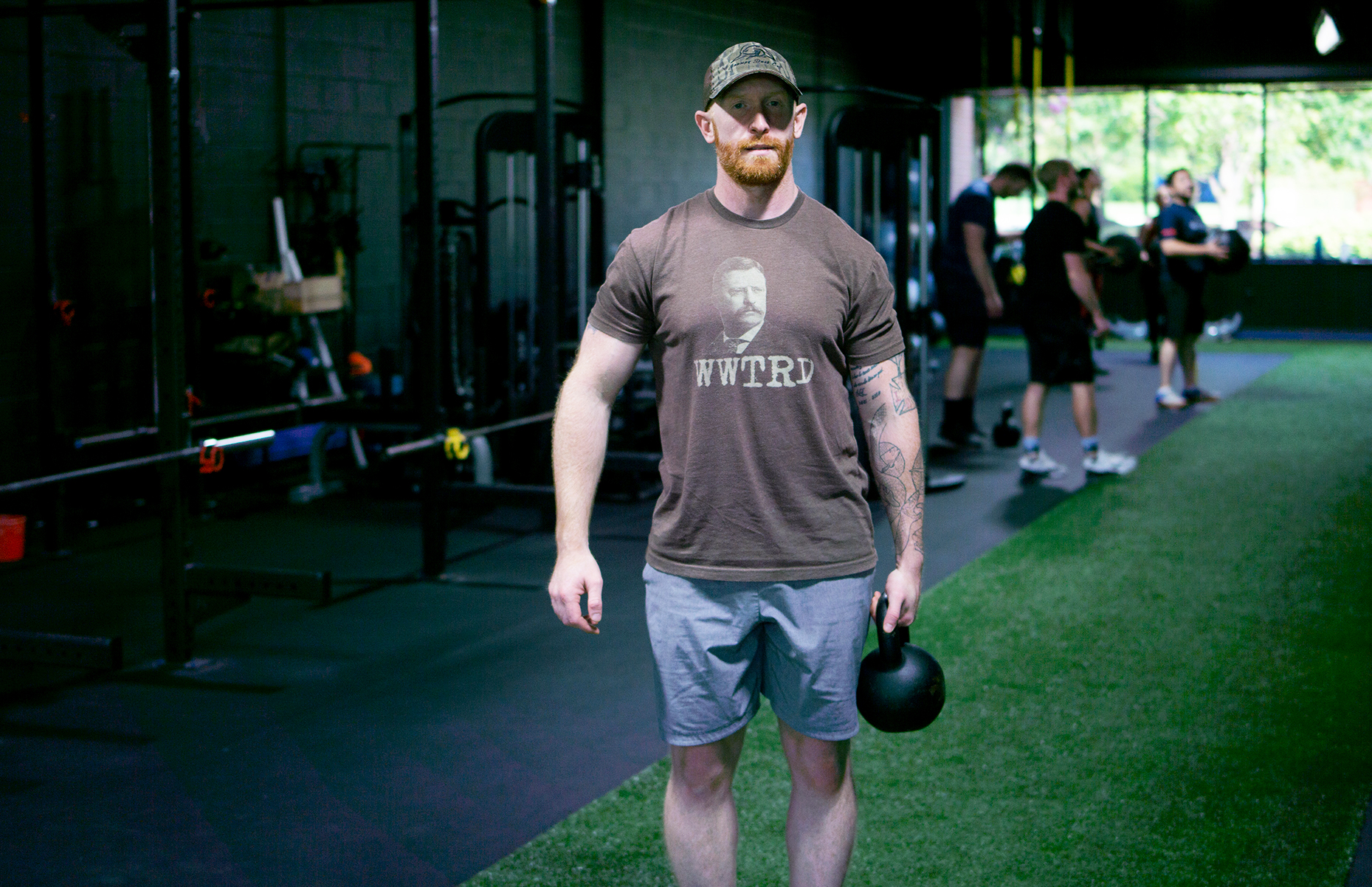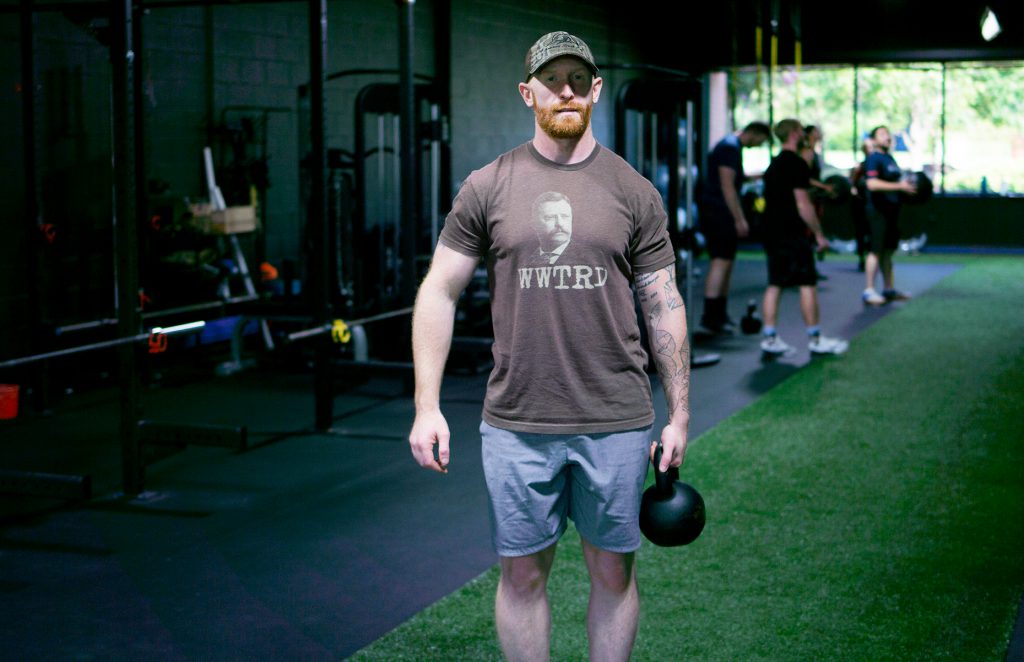 Rack Carry – (Single and Double)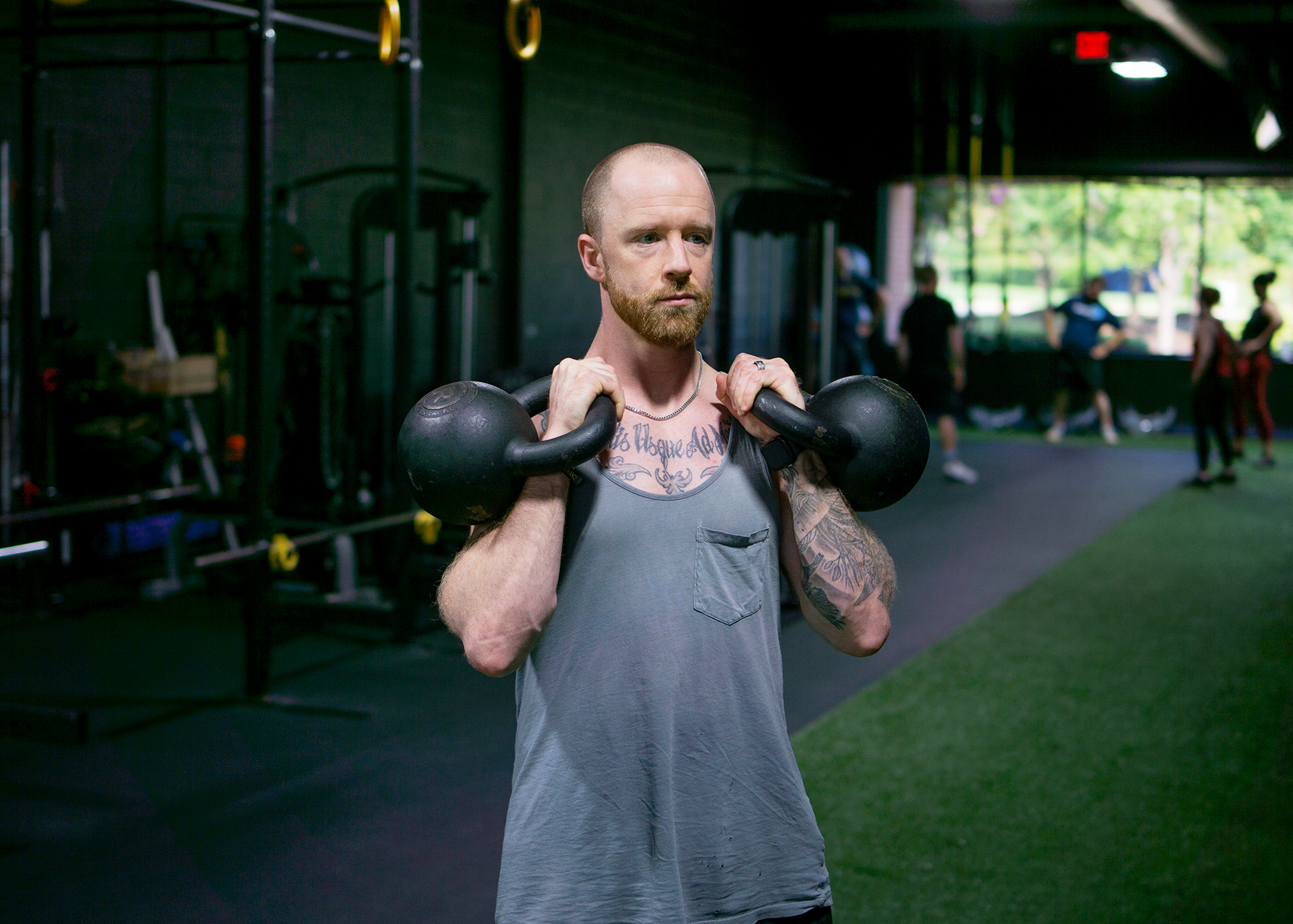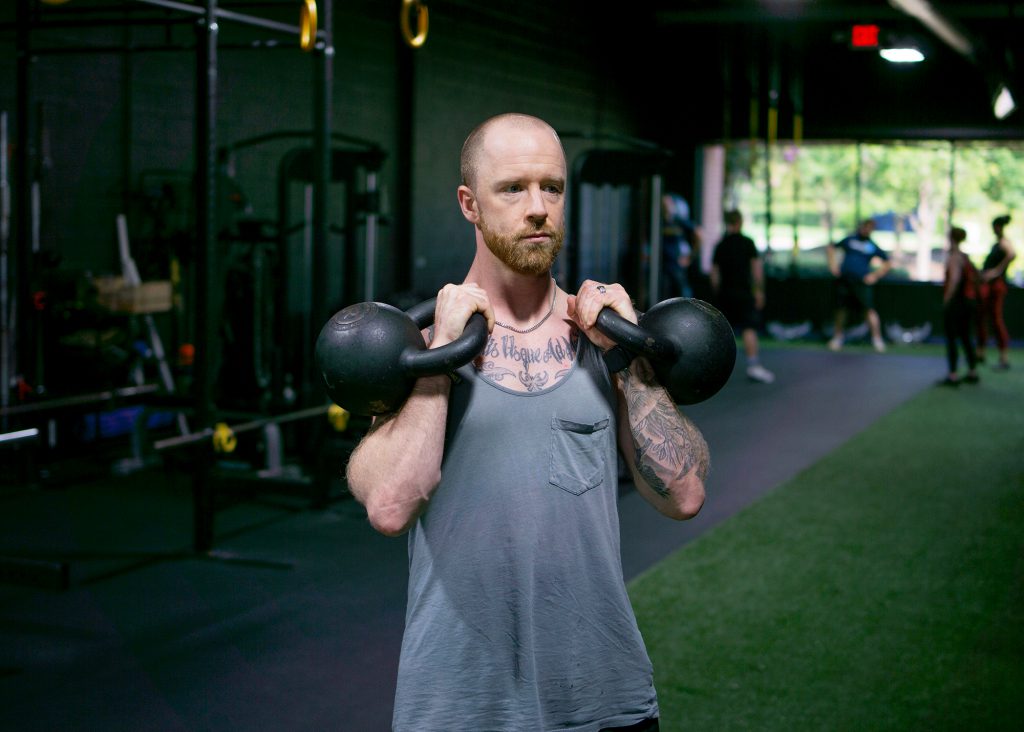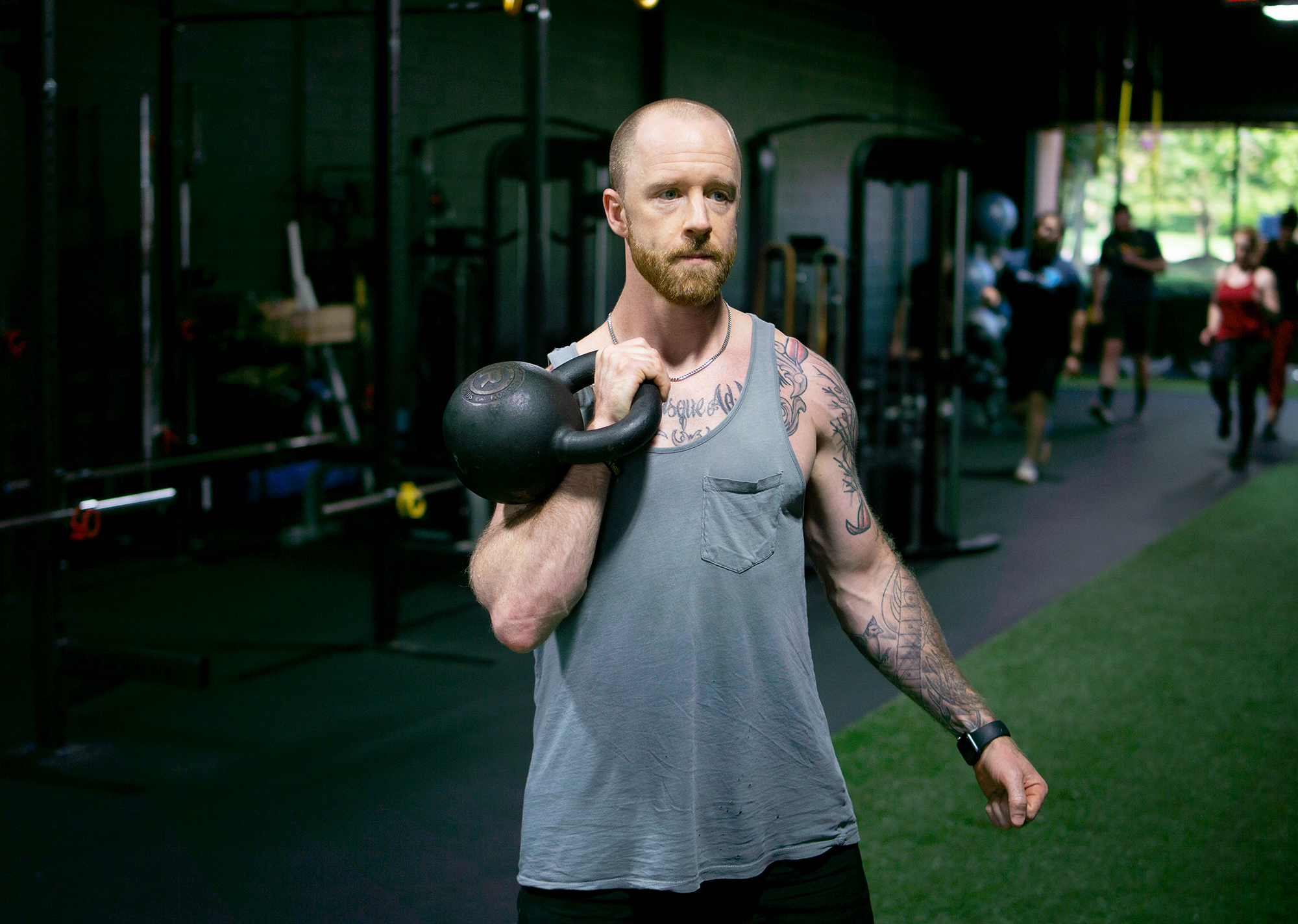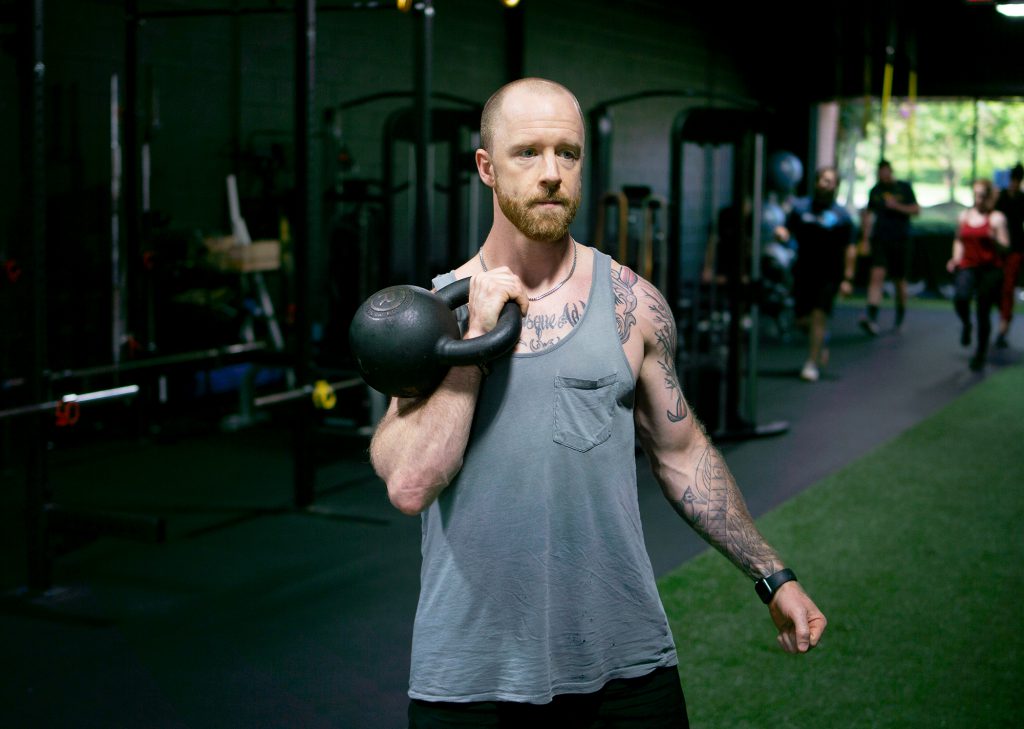 Rack/Suitcase Carry – Rack Carry on One Side, Suitcase Carry on the Other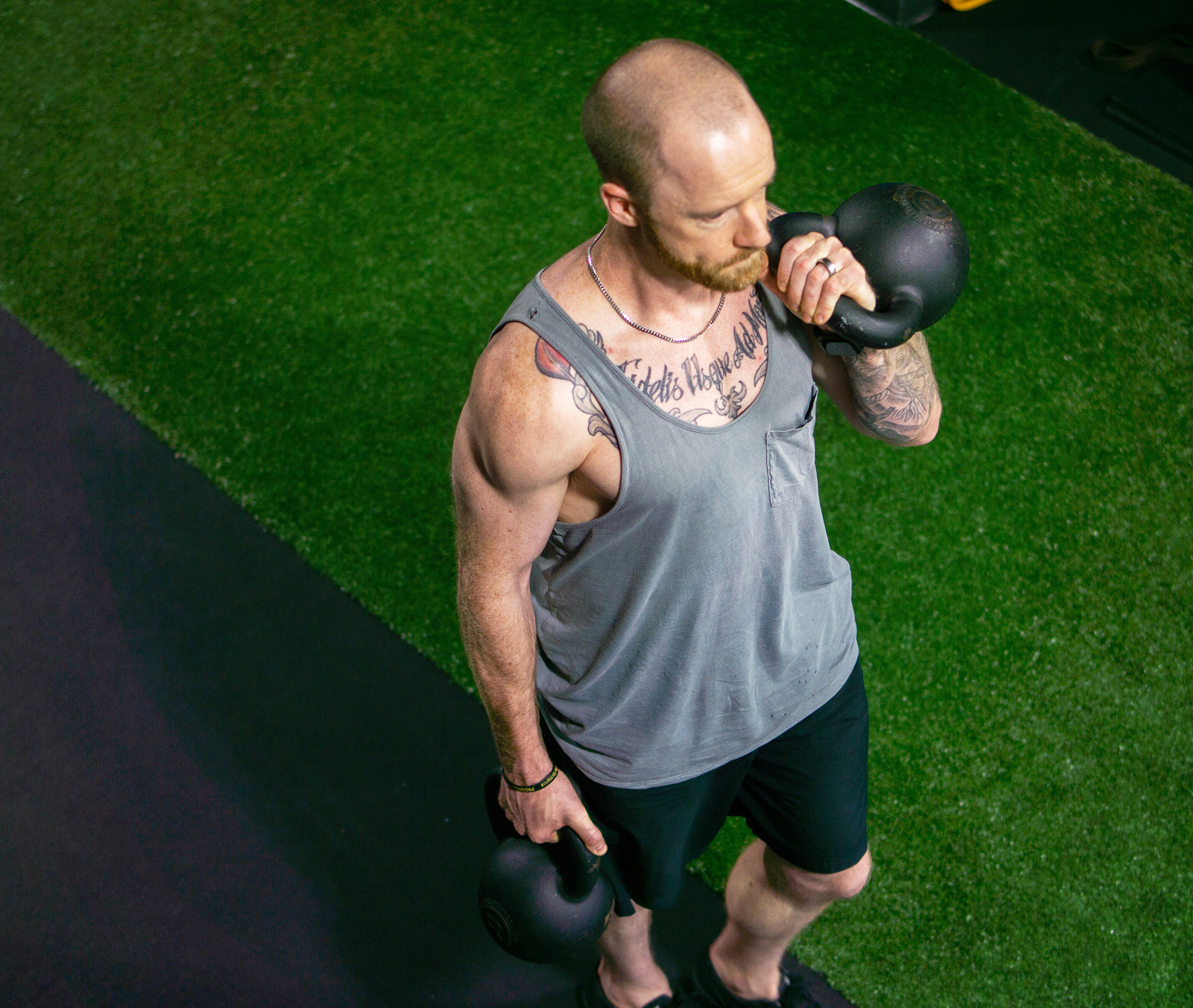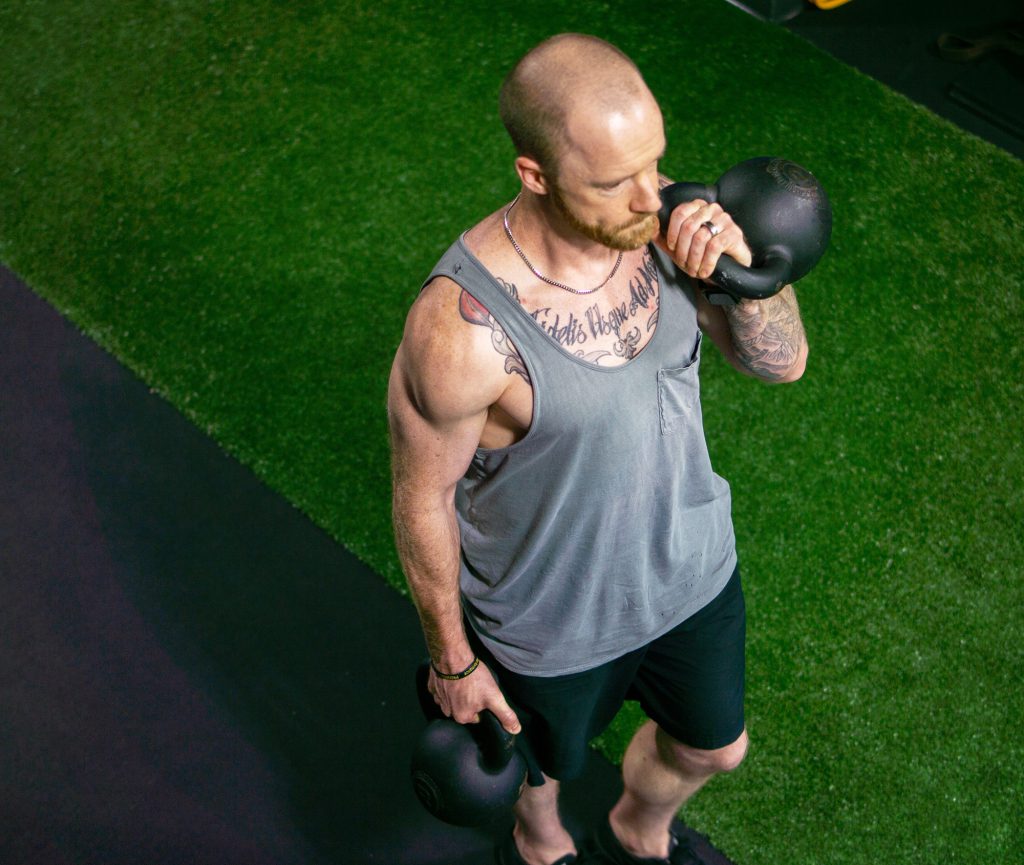 Waiter's Carry (Single and Double)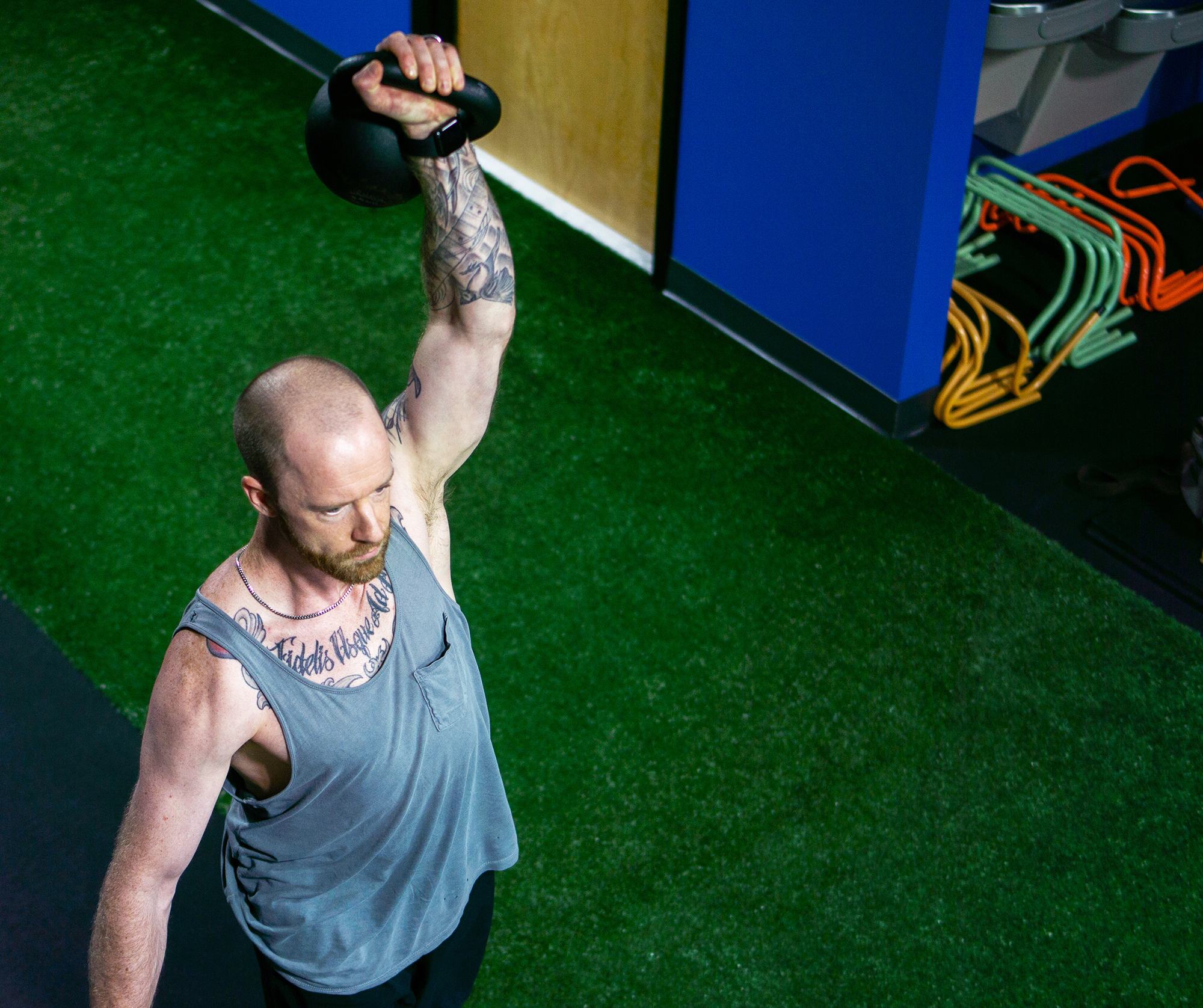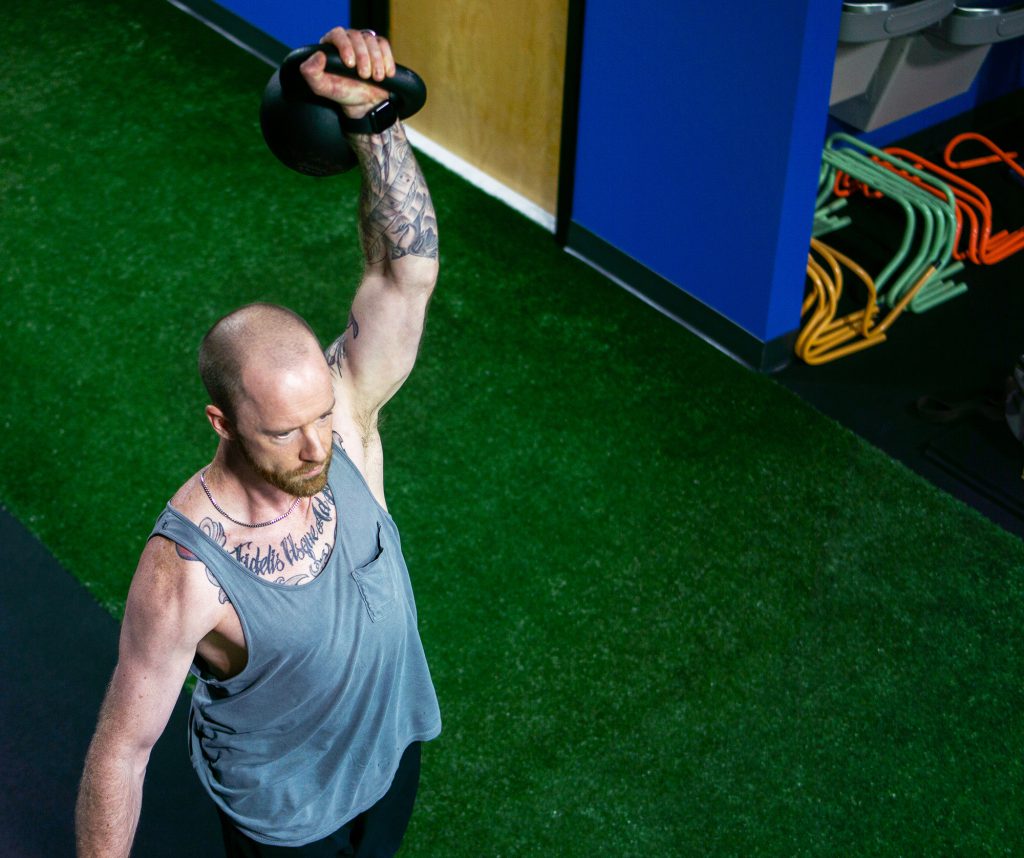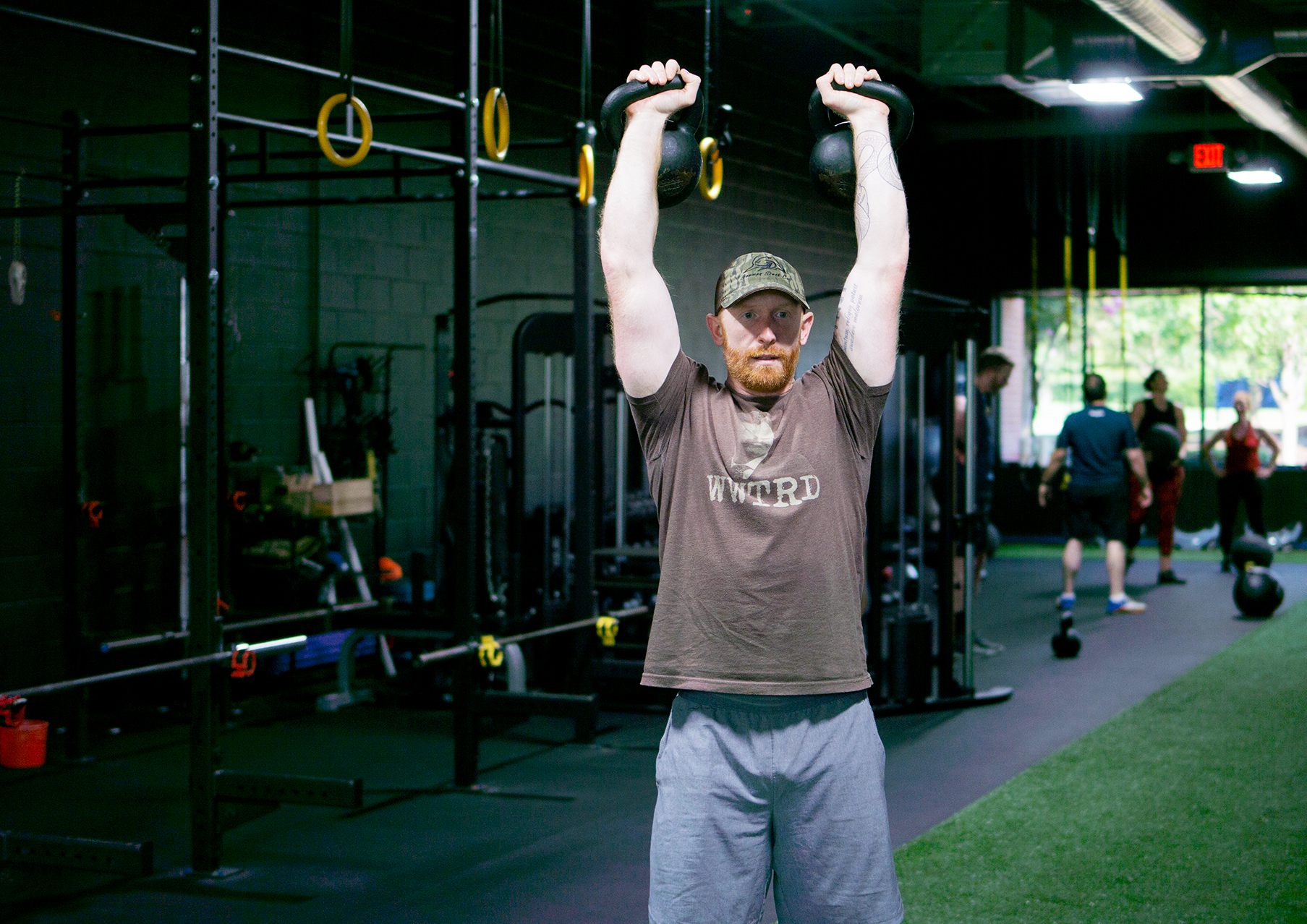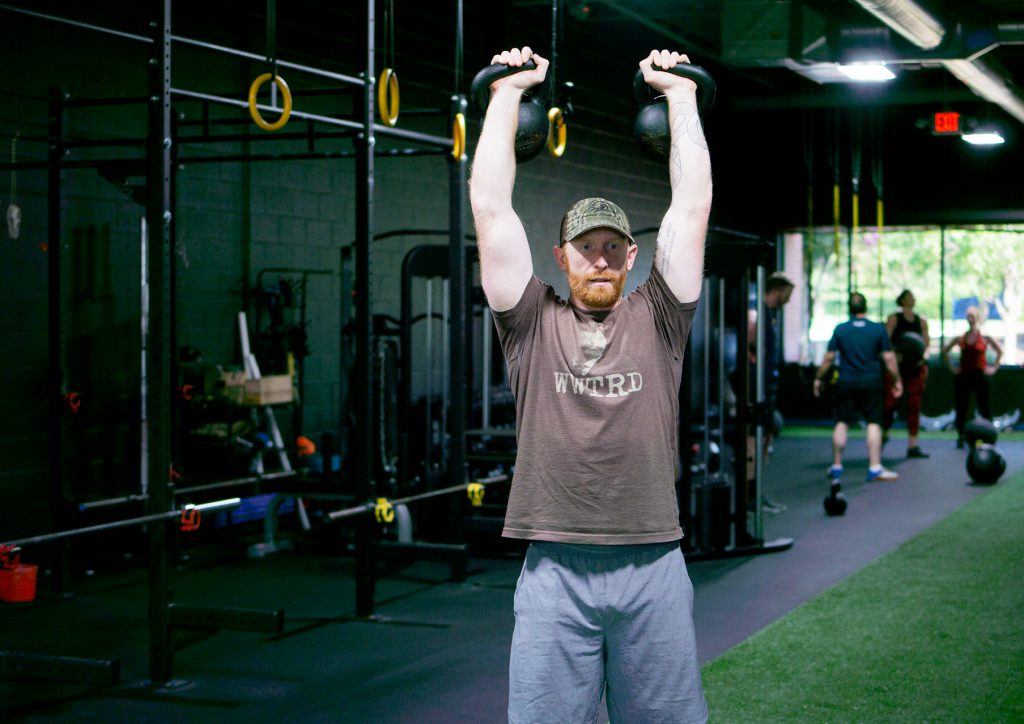 Execution, Protocols, and Time
Here are some quick pointers for properly executing all of these carries:
Stay "tall" by maintaining good posture.
Breathe evenly. Fill your entire torso with air.
Keep your gait as normal as possible.
Carries are programmed for distance or time. With that in mind, I program carry exercises in three main ways:
Intervals
Total Time
"Can't Put It Down" sets
For intervals, use work to rest ratios that add up to a minute. For example, 20 seconds work followed by 40 seconds rest. Progress by increasing the work time and decreasing the rest time every week or two. You can complete as few as five rounds and as many as you can do without totally fatiguing your grip.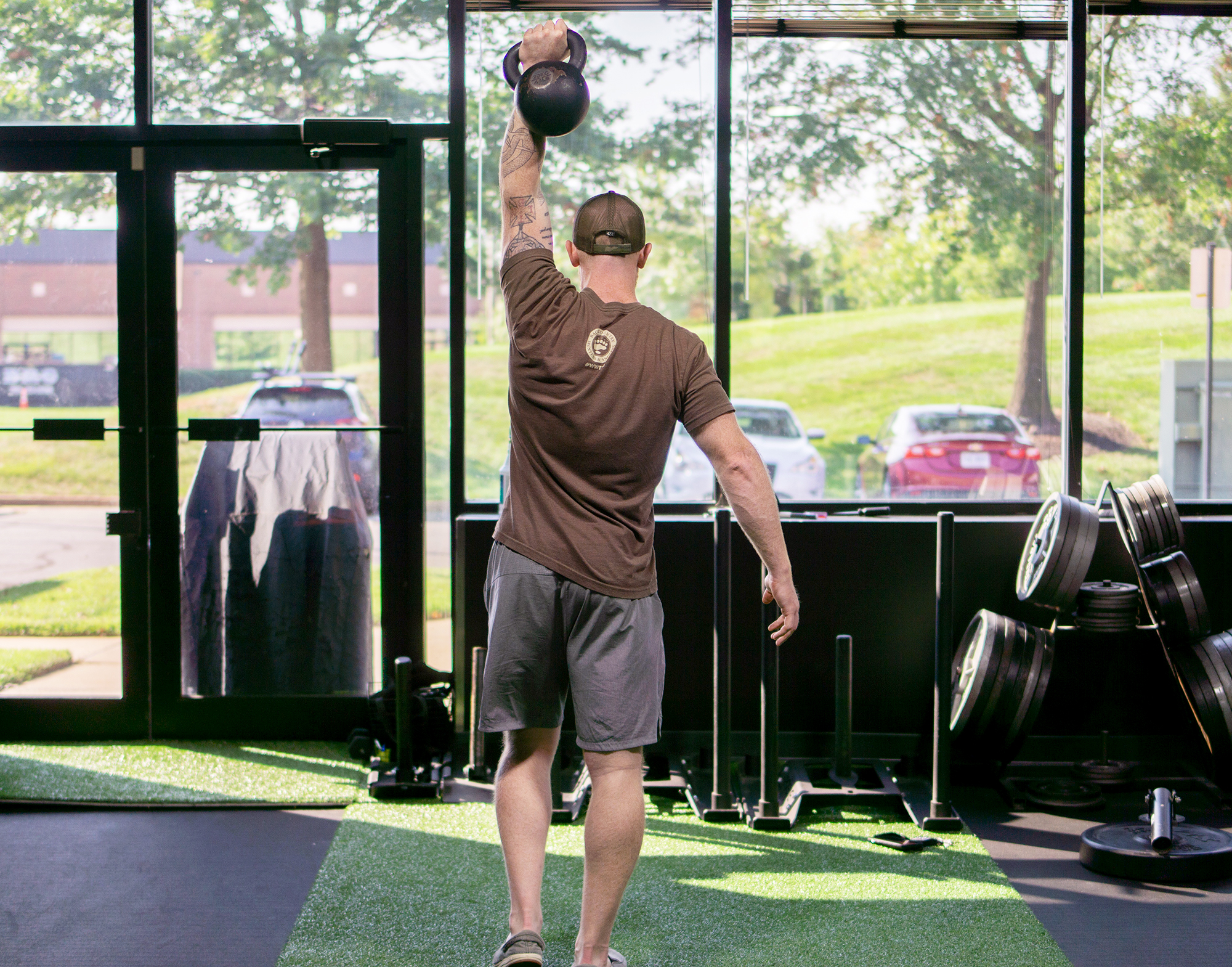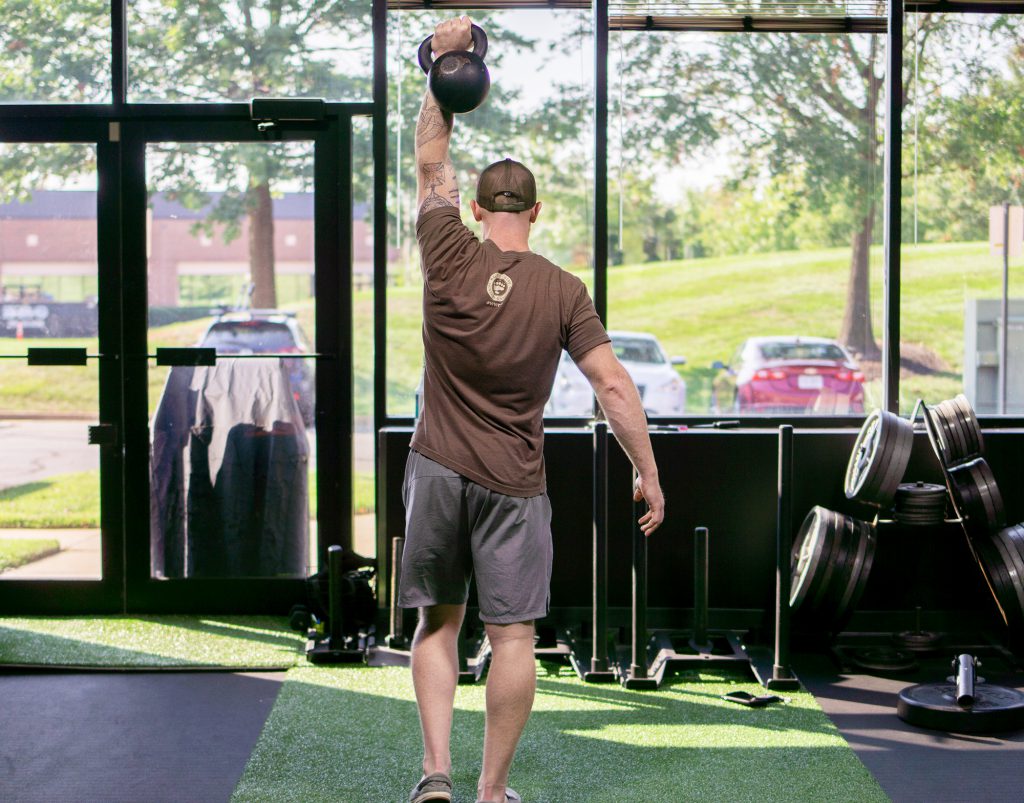 Keeping track of your total time is simple. Start a running clock and work. Put as much time on the clock as you can, resting as needed (by putting the weight down) to maintain form. Start with sets of about 6 to 10 minutes and increase your times from there.
"Can't Put It Down" sets are — well — they're bastards. They are essentially the same as Total Time sets with one key difference: You can't put the weight down until the clock stops.
These sets are great for developing the mental skills necessary to deal with discomfort, and you'll learn a little bit more about who you are when things get spicy. You'll find every reason in the world not to hold the weight any longer, but you'll eventually talk yourself into sticking it out. Carrying the load is the catalyst for building a stronger mindset.
I also use two simple distance protocols: distance sets and a total distance accrued during a workout.
A distance set would look something like this: 3 reps of 60 feet with 25% of body weight in each hand.
A total-distance carry goes like this: Accrue 200 total yards with 25% body weight in each hand during a workout.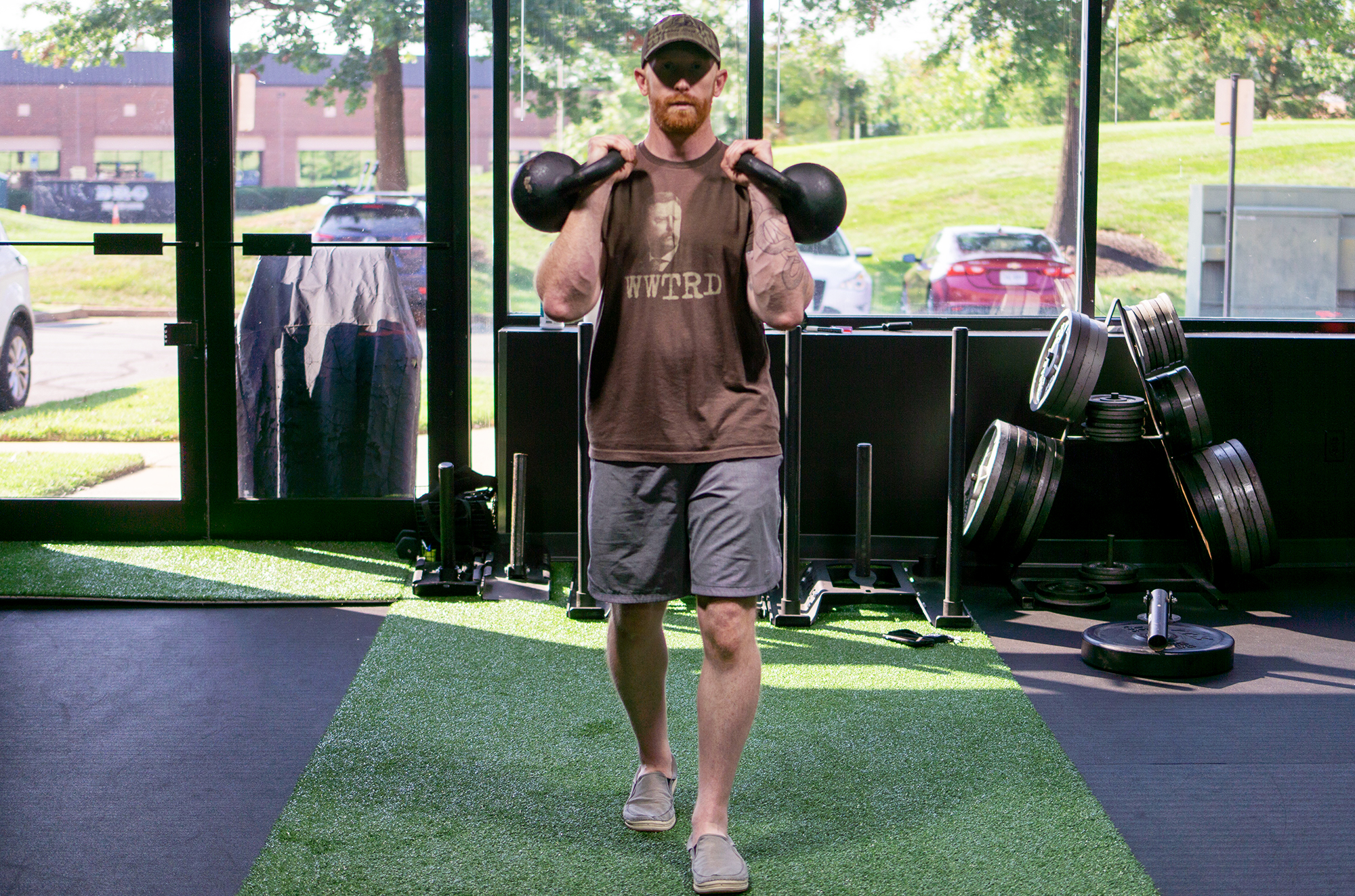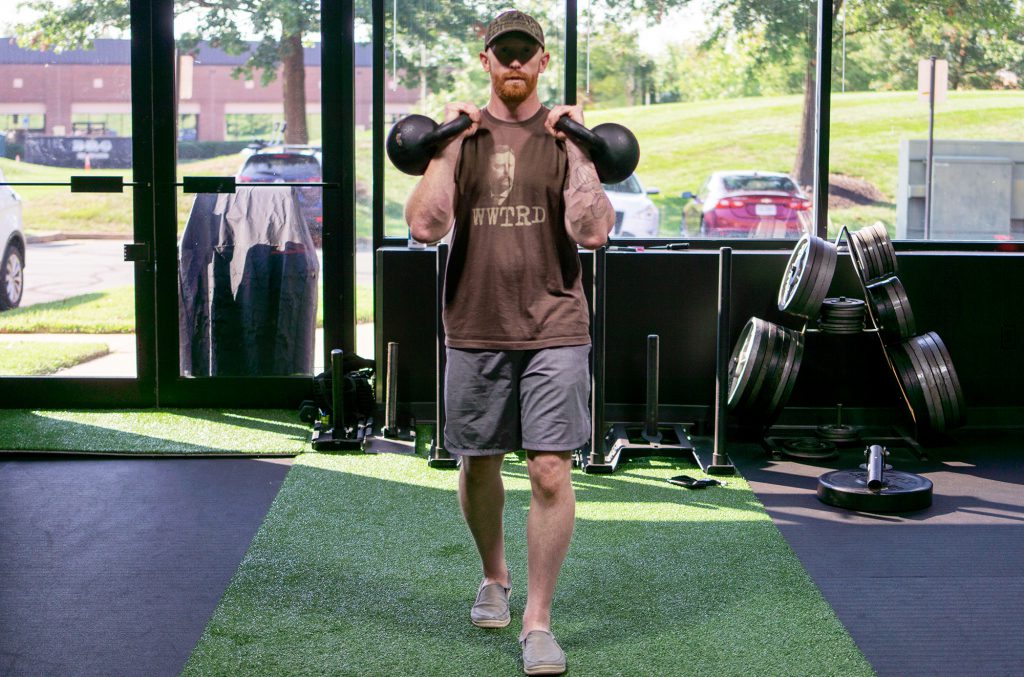 When To Do Carries
Depending on your goals, carries fit nicely into any part of any workout. I mostly program them as part of a strength superset, a conditioning circuit, or I do them for a stand-alone strength and conditioning session.
Here's an example of a strength superset that includes carries:
Incline Dumbbell Bench Press: 3 sets of 6 reps
Farmer's Carry: 3 carries of 60 feet
Here's a sample conditioning circuit that includes carries (All exercises should be done at a pace that allows for easy nasal breathing):
Assault Bike for 0.25 miles
Rack/Suitcase Carry for 30 seconds, right arm up
Sled Push for 50 yards
Rack/Suitcase Carry for 30 seconds, left arm up
As a stand-alone, use any of the carry exercises described in the previous section.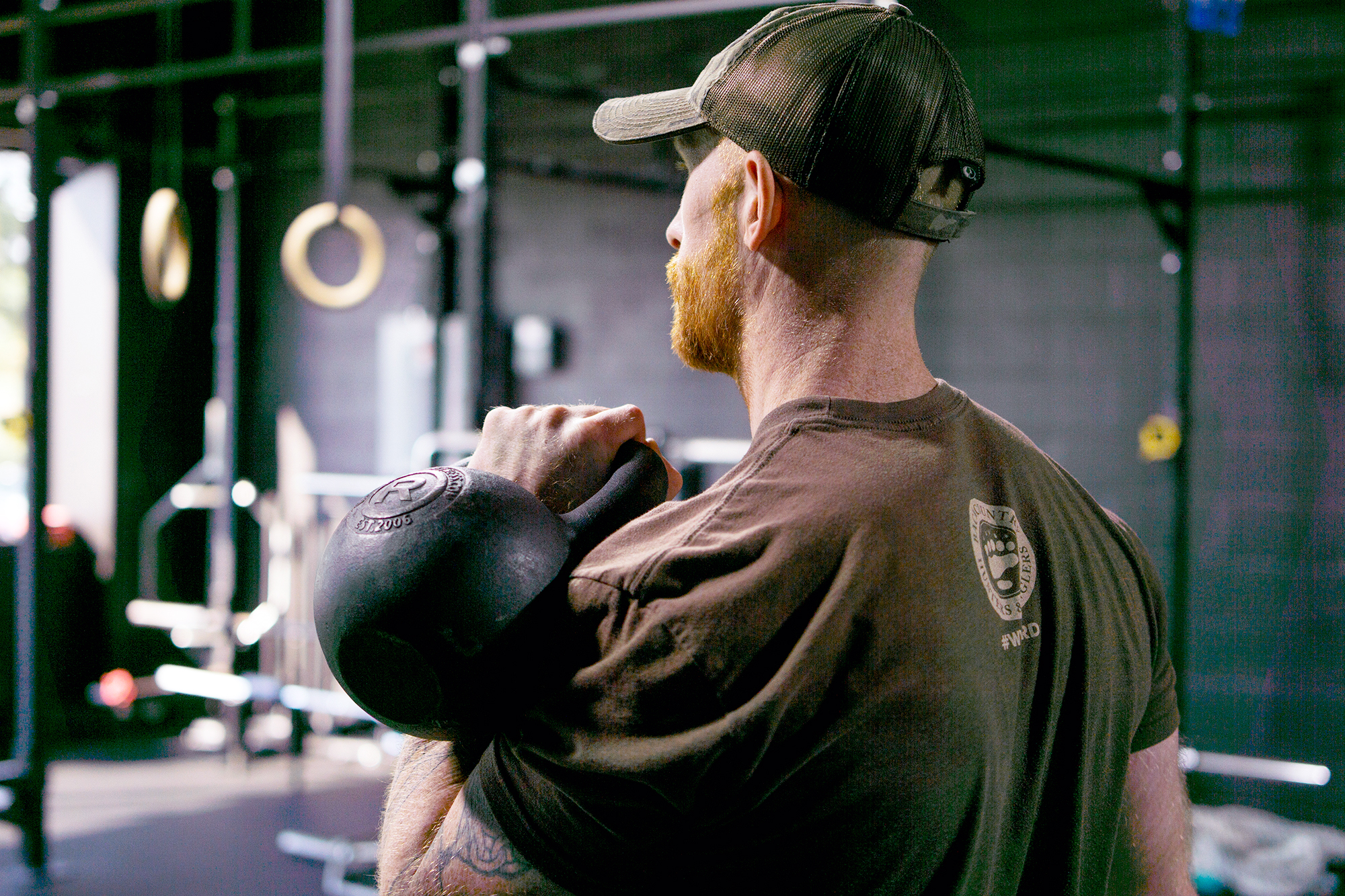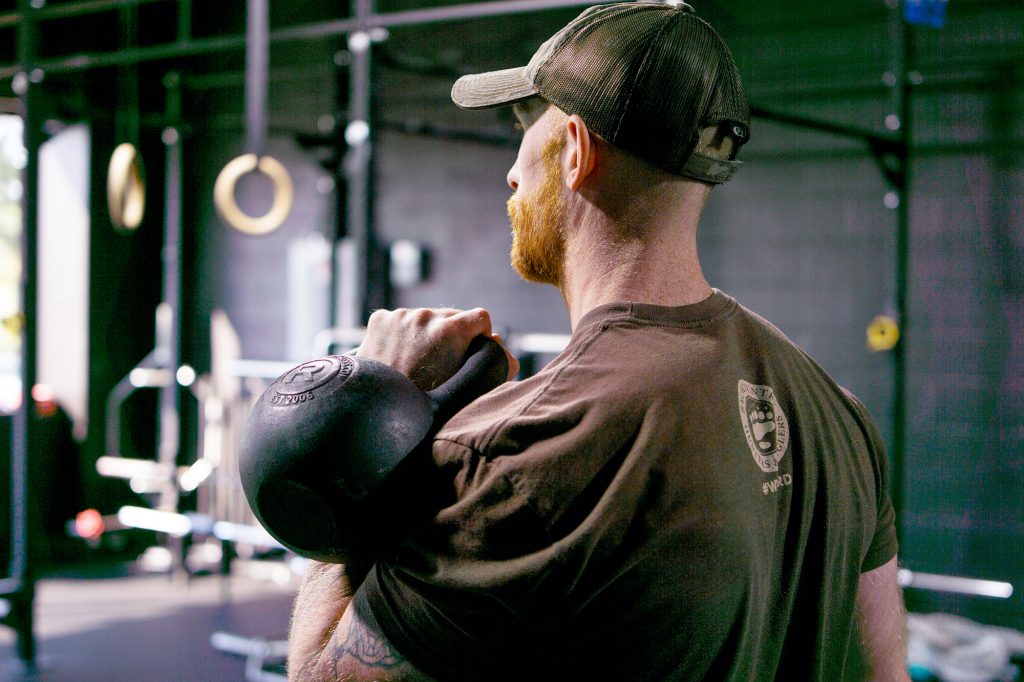 How Much Weight To Use?
The amount of weight you should use for carries depends on how strong you are, now doesn't it?
If you pass the 90-second test, do most of your work between 40% and 60% of your body weight with the total load split between your hands. For unilateral variations, just cut those percentages in half.
If you can't pass the 90-second test, back the percentages down by 5% or 10%.
Read Next: A Beginner's Guide to Kettlebell Exercises