Episode one of professional bass angler Oliver Ngy's "Fishing the American Dream" makes a stop at the Harris Chain of Lakes in central Florida. The Black Rifle Coffee–sponsored pro is in town for his first Bassmaster Open tour stop, but first, he hooks up with fellow pro, Brandon Palaniuk, gets a look at some "old Florida," and checks the box on a childhood dream of fishing with the incomparable Roland Martin.
When someone mentions Florida, most folks think of palm trees, white-sand beaches, spring break debauchery, or retirement communities (which have plenty of debauchery of their own).
Mention the Sunshine State to a bass fisherman and thoughts of dark, inland water crowded with ancient cypress, marsh grass, docks, and deep-bellied largemouth bring on a thousand-yard stare.
Ngy begins his visit with a quick guided tour of Jane Green Swamp by fourth-generation Florida rancher Billy Kempfer and sees what "old Florida" looked like at the turn of the century.
Fishing in Florida has been on Ngy's mind since he was a kid chasing bass in California. Looking over Jane Green Creek, the second largest tributary of the St. John's River, it's no wonder he's fixated on fish.
"That doesn't look fishy at all," Ngy says with a laugh. "How often do you wet a line in here?"
Kempfer says with a smile, "This time of the year, pretty regular."
Big, hungry bass in water like this is exactly why the Bassmaster Series makes a stop in Florida. With time left for some practice before the tournament, Ngy meets up with Palaniuk to see if they can scratch their Florida largemouth itch.
"I fully expect to catch a double-digit [largemouth] with Oliver," Palaniuk says.
"Good things happen when we fish together," Ngy replies.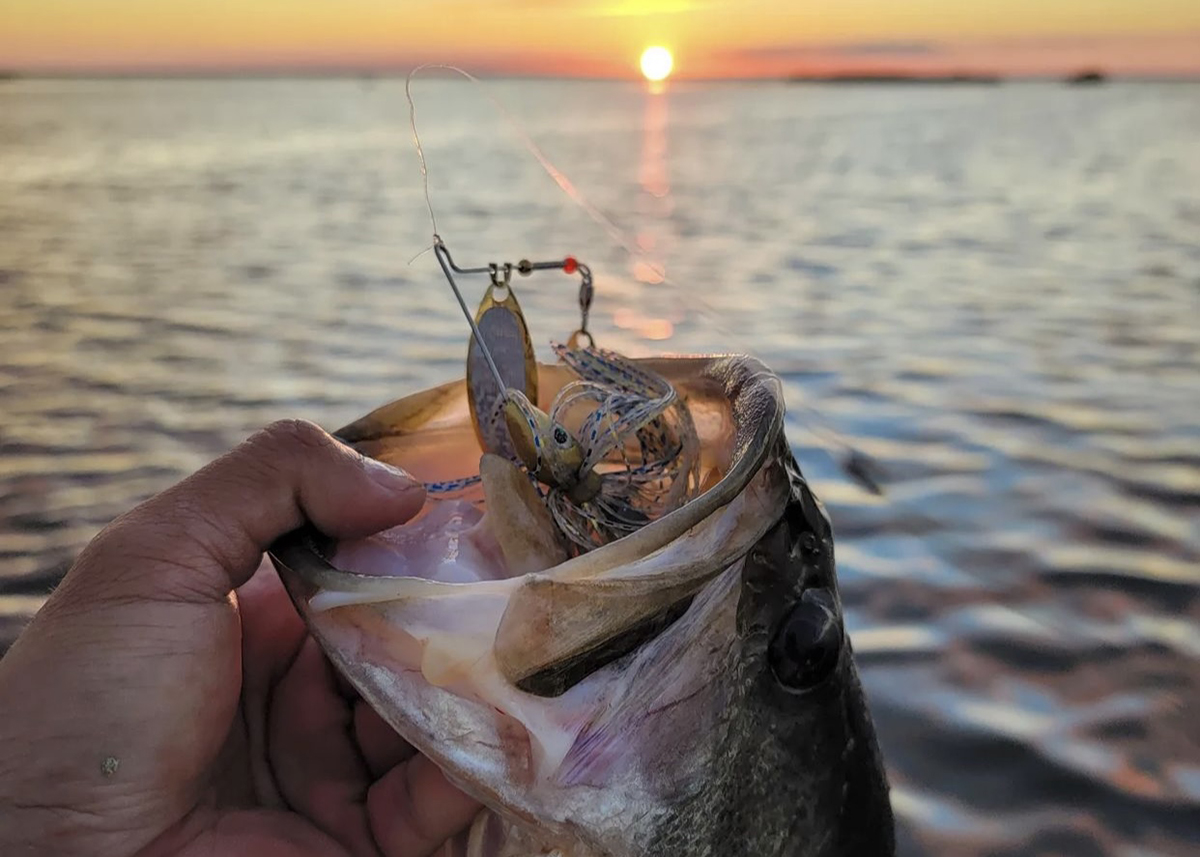 Palaniuk, an Idaho native, competes on the Bassmaster Elite Series tour and has hook-set his way into the top ten 31 times in his pro career.
What starts with a few swings and misses quickly turns into a fattie fest with Ngy and Palaniuk boating some scale-worthy bass.
Scooping one overly healthy specimen into the boat, Ngy wolf whistles and Palaniuk laughs like a maniac. "That was freaking awesome!'
"They're built healthy here," Palaniuk says. "They're not built like normal Florida fish."
On his last day, the stars align and Ngy is joined by one of his childhood fishing heroes.
"How do you come to Florida and not think about an iconic figure like Roland Martin?" Ngy asks. "I've got memories of him just waxing Florida bass."
And that's exactly what the two of them do all day, including Martin boating a seven-pounder.
"I've watched you since I picked up bass fishing, or fishing in general, when I was 10 years old," Ngy tells Martin as they both cover water from the bow. "It's cool to see after all these years that you're still after it."
"You know, I just want to catch every bass I can," Martin says. "I just don't want to stop."
---
READ NEXT – Florida Man Breaks State Peacock Bass Record