This was a good year for Free Range American. We grew by hundreds of percentage points in every conceivable metric and covered a wide range of topics (and controversies) other outdoor media sites were afraid to touch.
We broke the news on an Oregon bill that would criminalize hunting and Winter Storm Uri's effects on wildlife in Texas. We published a highly controversial but thought-provoking op-ed about the impact of social media on hunting. We mourned the loss of Big Jake, the world's tallest horse — in only a half-mocking kind of way — and got down to brass tacks on the real reason for the national ammunition shortage.
We're proud of this list because it shows the wide breadth of topics we like to cover, but also because you, the reader, agreed with us. This isn't a cherry-picked selection of our best work, but the top 10 most-read stories from 2021. Each and every one is worth a re-read.
And stay tuned. We're just getting started. —Michael R. Shea
---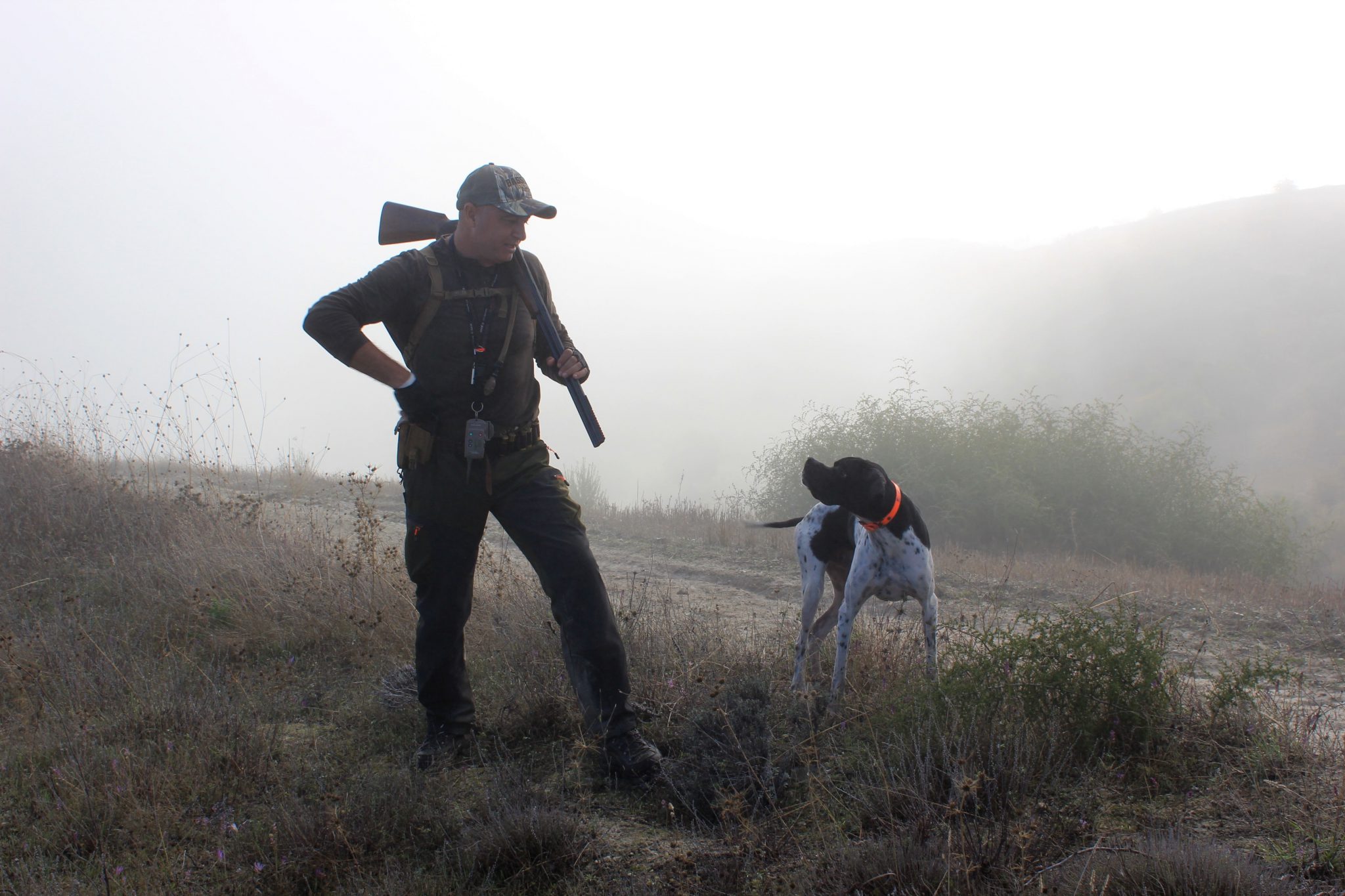 Initiative Petition 13, or IP13, was filed in Oregon in November by a Portland animal-rights activist with almost 1,100 sponsorship signatures. In the latest development, if by July 8 supporters collect the 112,020 signatures required to move the petition forward, it could be a bill on the November 2022 ballot for Oregon voters.
Why does this matter? The bill would effectively ban hunting, fishing, trapping, and animal agriculture such as dairy farming and ranching. Read More   
---
by Matt Smythe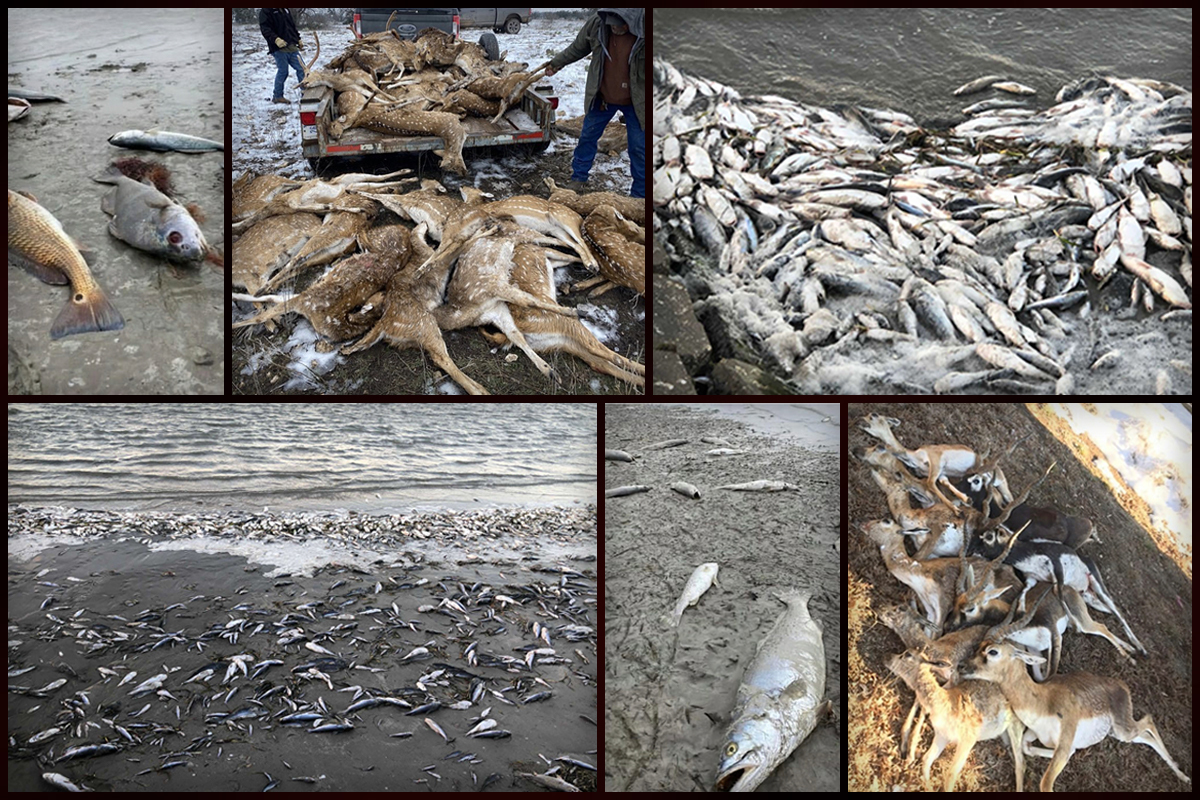 Images of ranchers filling trailers and truck beds with dead axis deer and blackbuck antelope surfaced online and on social media. These images, preliminary numbers from ranches, and some habitat impacts reported by Texas Parks and Wildlife, only hint at the full extent of the loss. "Just based on what we're aware of, I think this thing is going to be in excess of $2 million just from the animals, and I may be very conservative on this, but another half-million dollars on infrastructure," said Charlie Seale, executive director of the Exotic Wildlife Association and an exotic game ranch owner himself.
From the first night of the storm, Seale knew his animals were in trouble. "About two in the morning, when I got up to check the weather station, we had 30-mile-an-hour north winds, snow and ice, and a chill factor of minus 15. That first morning I pulled a dozen [dead axis and blackbucks] out of my barn," he told Free Range American. "I had about 200 animals. Today I have about 45 left." Read More
---
by Cosmo Genova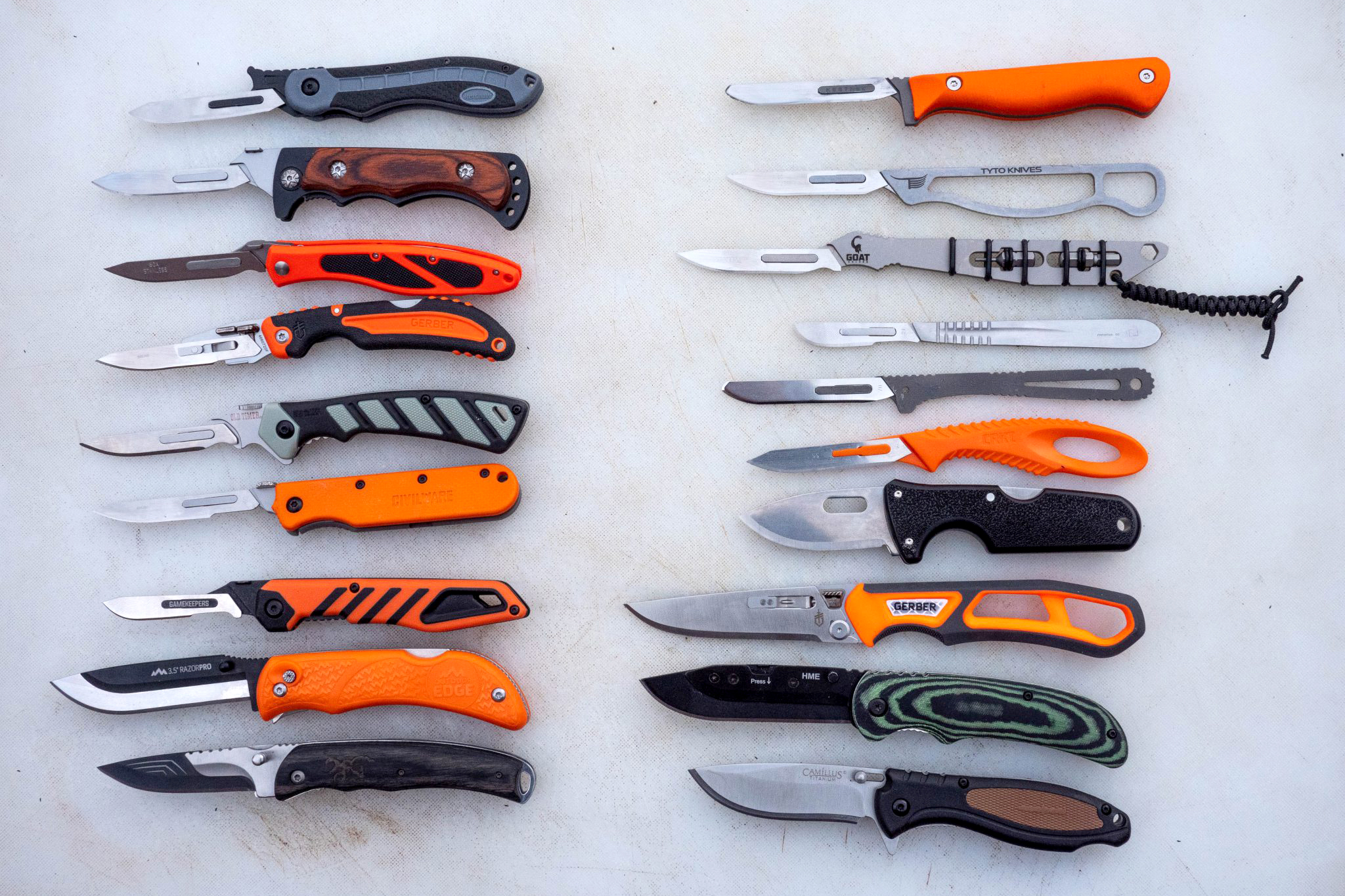 Sharpening and honing a knife blade is a necessary outdoor skill, but it's hard to beat the convenience, weight, and surgical precision of modern scalpel-like replaceable-blade knives. Many of the most knowledgeable hunters and outdoorsmen have found a place for these knives in their pack. The folding, razor-sharp, replaceable-blade knife was first made popular by Havalon a decade ago. Today, dozens of options on the market range from ultralight, skeletonized scalpels for gram-counting mountain hunters to more traditional folders destined for the whitetail woods. We gathered 19 of the most popular models plus a few outliers and put them through the paces to test the best replaceable-blade knife on the market today. Read More
---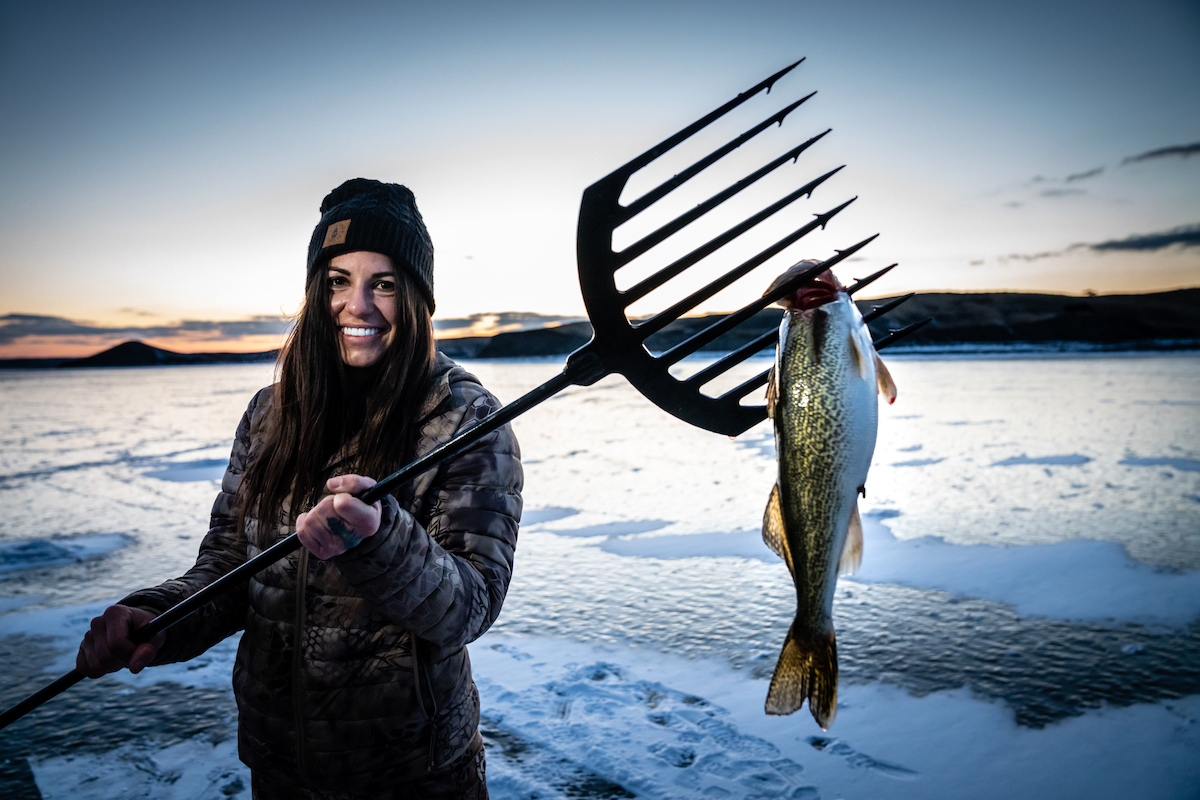 There are many varieties of social media influencers. In the hunting, fishing, and outdoor space, most Insta-fame is earned. Yet as corporate ad budgets have moved to the 'gram, "likes" can translate to dollars. In this landscape, some female influencer types have realized bikini+fish is a surer way to those likes than in the more competitive IG genres, like straight bikini or lingerie or fitness accounts. This and some minor scandals have led many in the outdoor space to use the adjective influencer as a pejorative, such as: "The guide did all the work. She's an influencer."
There are plenty of legit badasses — accomplished outdoor women making a living on social media — but they can feel harder and harder to find as the algorithm, it seems, boosts looks. So, when I told a friend about the lineup of influencers on this ice fishing trip, he asked pointedly, "Think one of them will bring a fur bikini?"
Laura Zerra did not bring a fur bikini. Read More
---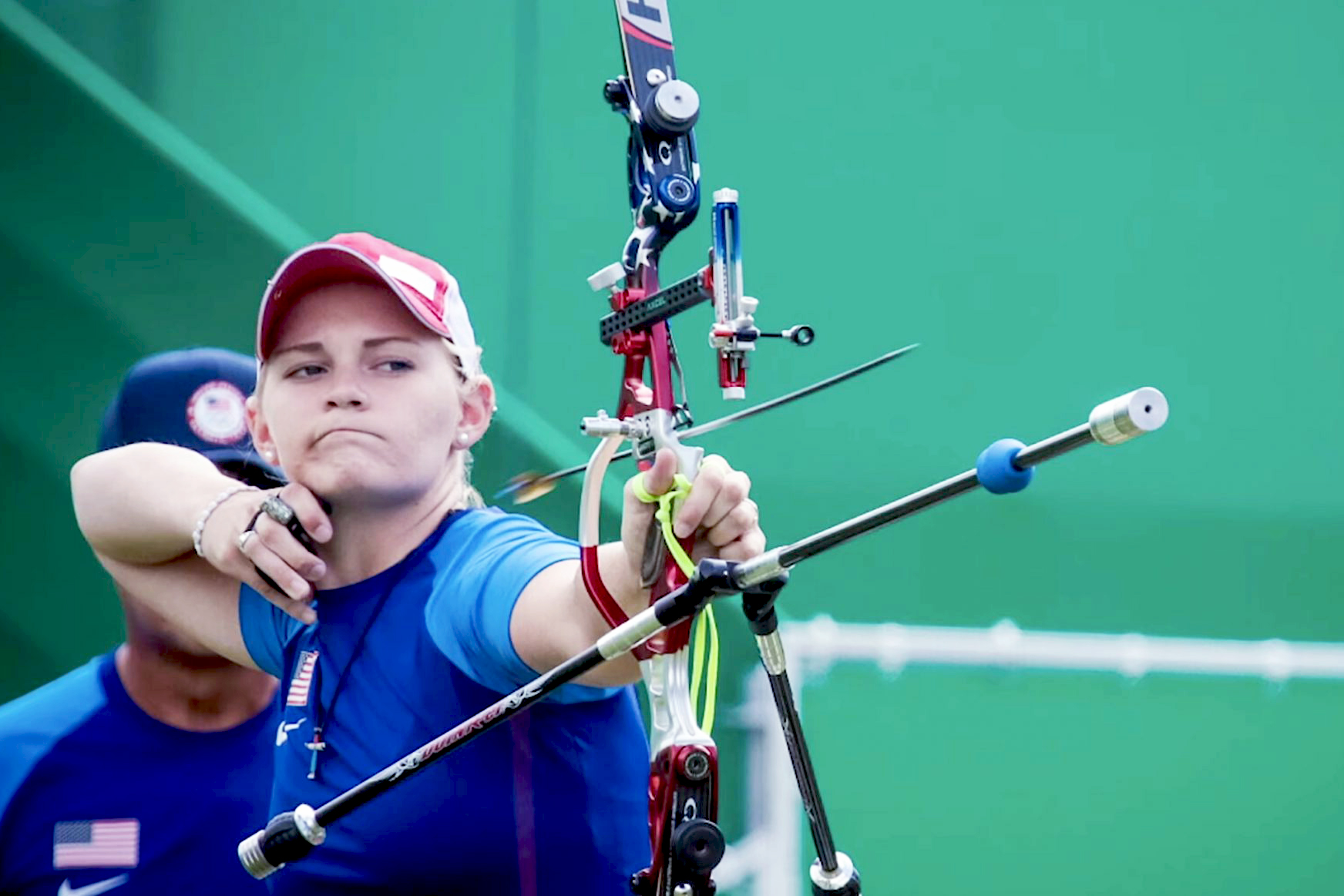 Today, the standard distance for Olympic archery is 70 meters — equivalent to 76.5529 yards. That's a poke considering that athletes shoot recurve bows and don't use peep sights. Not many folks can shoot consistently well at that range with a tricked-out compound bow, so to watch Olympic athletes stick arrows in the bull's-eye from that range is absolutely impressive.
Targets are 122 centimeters in diameter. Each has 10 scoring rings. The dead-center ring — about the size of a navel orange — counts for 10 points. The goal is to hit the 10-ring as much as possible. Athletes don't get to choose the best days to compete. If it's windy, they must account for wind drift, not to mention that the wind affects their aiming stability, too. Add to that all of the spectators and competitors watching, and 10-rings are no easy task. Read More
---
by Matt Rinella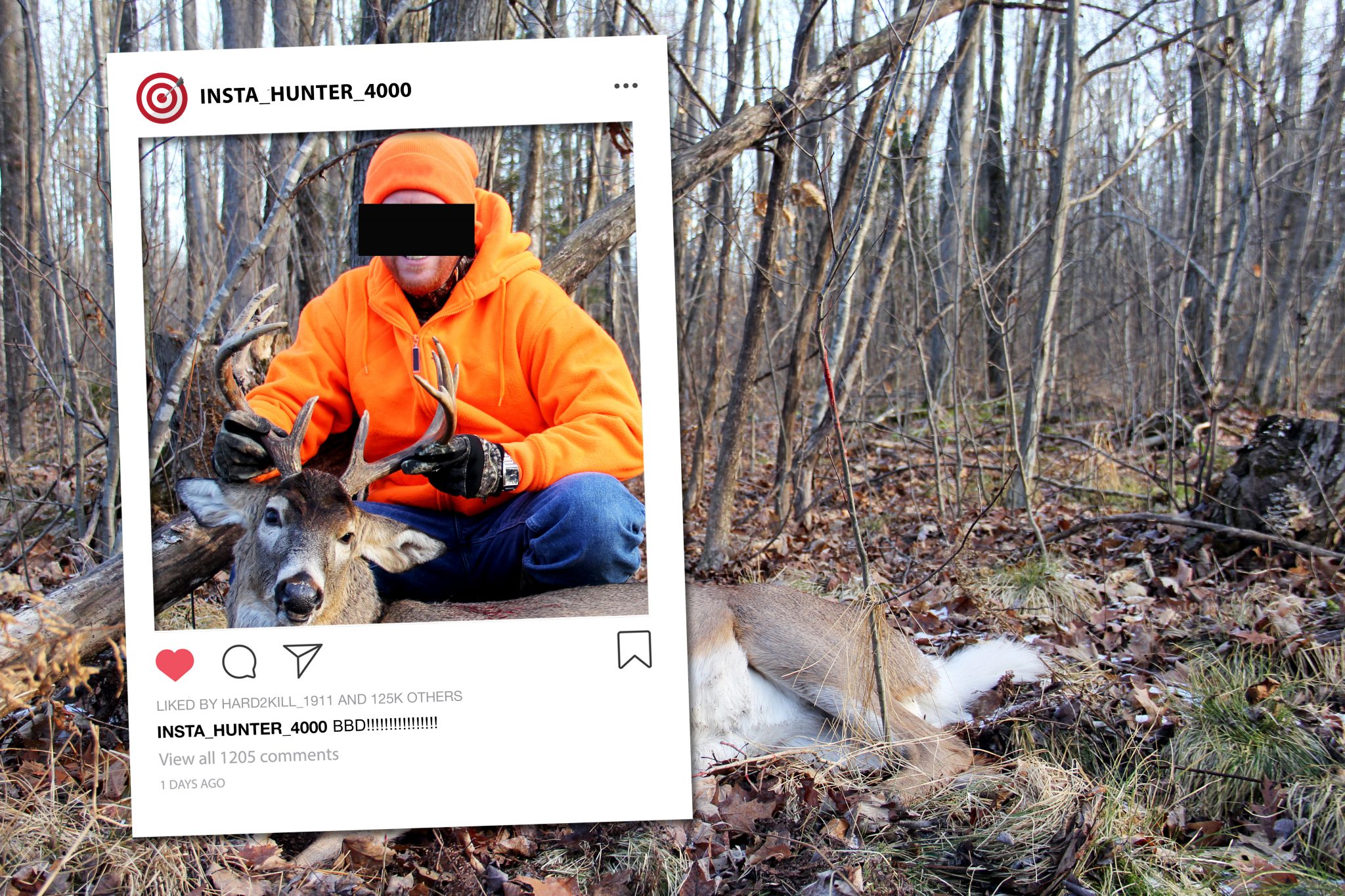 Over the past decade, hunters have increasingly publicized pictures and videos of their kills to large audiences on social media. This monumental change in hunting norms occurred gradually and with little thought for its consequences. These consequences are overwhelmingly negative. Don't get me wrong, I'm all for sharing photos of harvested game with friends and family. I strongly support individuals and organizations that use social media to cover issues of importance to the hunting community. But it is time to unfollow hunters who post pictures of dead animals to hundreds, thousands, or even millions of, mostly, strangers.
Social media has corrupted our motivations for hunting and is risking the future of the very activity we love so much. Traditionally, we hunters took to the woods for hides, horns, meat, personal enjoyment, and a sense of self-reliance. Now, for the first time in human history, many seek a digital harvest. Rather than butchering meat for the freezer or tanning a hide, these kinds of hunters mostly want photos on their iPhones to beam out across the internet. More than cooking and eating what they shoot, they're interested in exchanging it for likes and followers — and even corporate sponsorships in gear and dollars. Read More
---
by Matt Smythe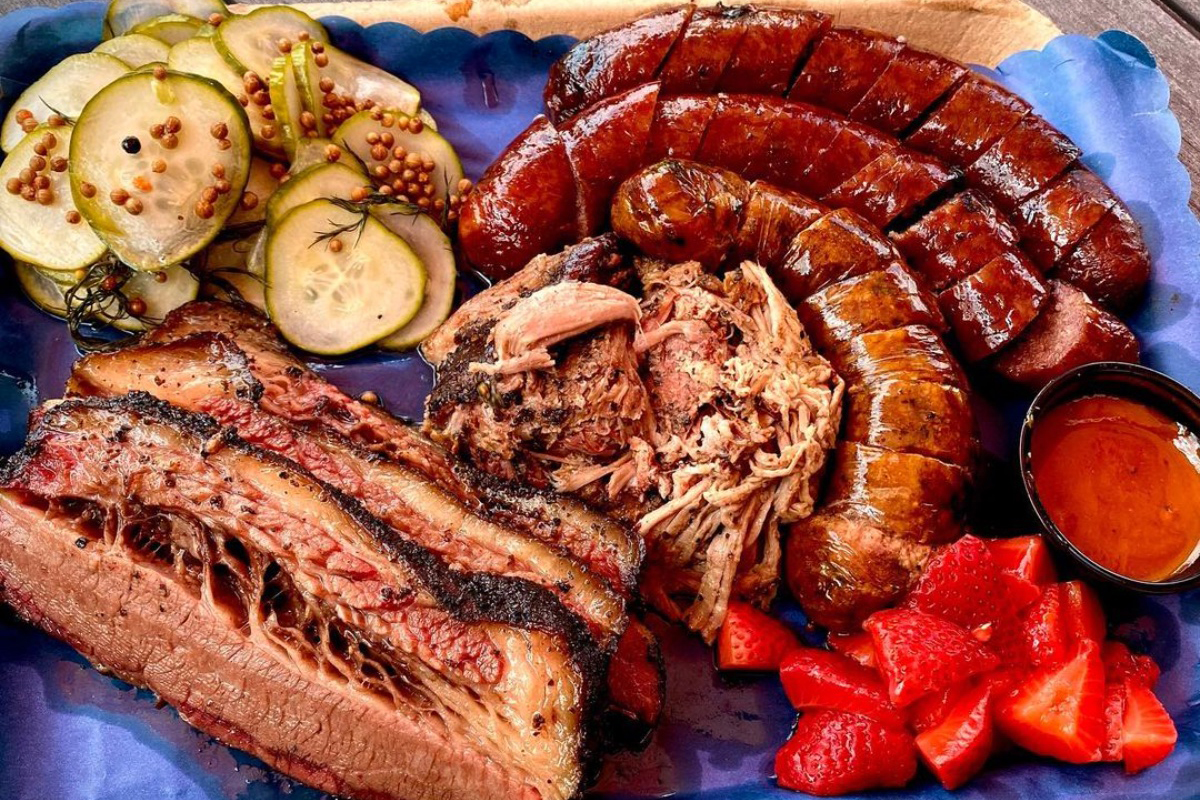 Barbecue is personal. It captures the flavor of a region, a community, or a culture. It celebrates struggle as much as it does success. Those who work in wood, fire, smoke, and meat are storytellers. They carry on traditions, which is why we flock to the backstreet hole in the wall, unassuming roadside rest stop, well-known restaurant, or gritty food truck to partake in the handing down of barbecue flavor and history.
There are so many barbecue joints across the country worth a dedicated road trip that we could list 100 must-stop pits, but here are just five of the best home-state, hometown favorites to get you started. Read More
---
by David Maccar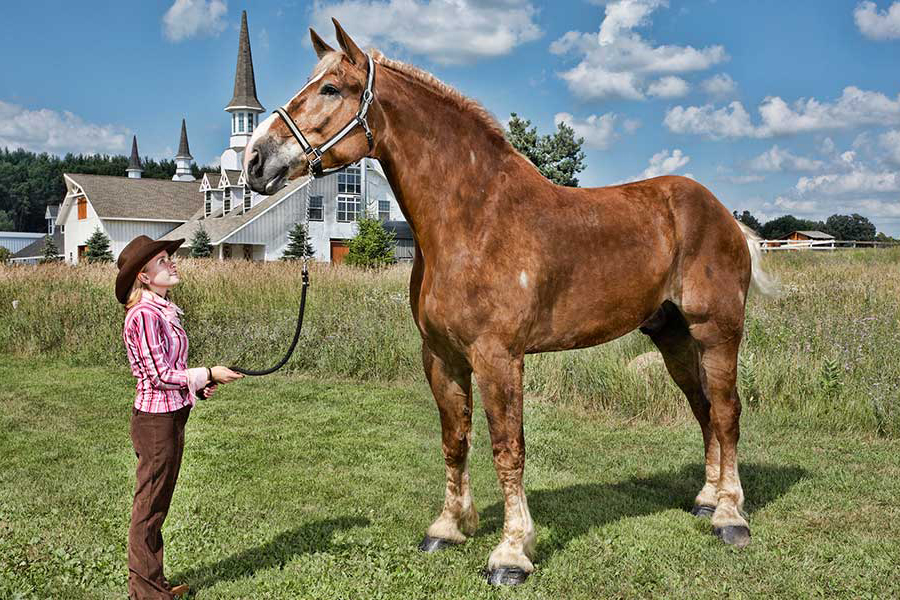 Remember on Parks and Rec how everyone in the little Indiana town was in love with a miniature horse named Little Sebastian? It was kind of like that for the past 20 years, but in reverse, for residents of a little town in Wisconsin and their beloved gigantic horse, Big Jake, a Belgian that was officially certified as the tallest horse in the world back in 2010.
Sadly, like Little Sebastian, news outlets reported yesterday that Big Jake has passed on to the big paddock in the sky. Read More
---
by David Maccar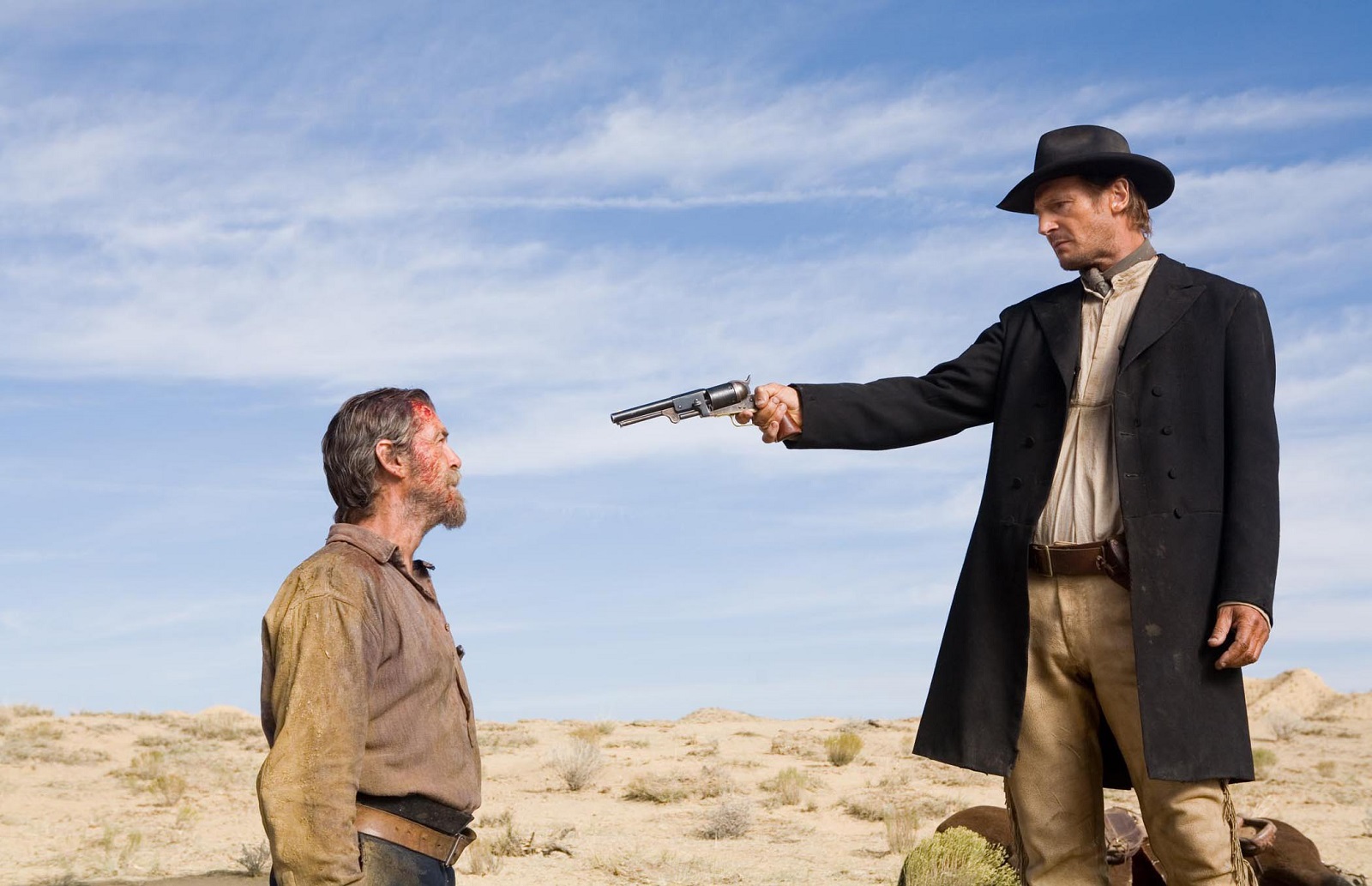 There are a whole lot of movies that fit in the broad genre known as Westerns, and they've been around since the dawn of the motion picture industry itself. There have been great Westerns, horrible ones, and a lot that fall somewhere in between. So, it's really easy for a great sleeper to slip by even ardent fans every so often, especially low-budget gems that did not see much or any time in theaters. These are seven of the most underrated Westerns I've come across. They all have a unique aspect, or something that makes them really fun, if not great cinema. Read More
---
by Tim Cooper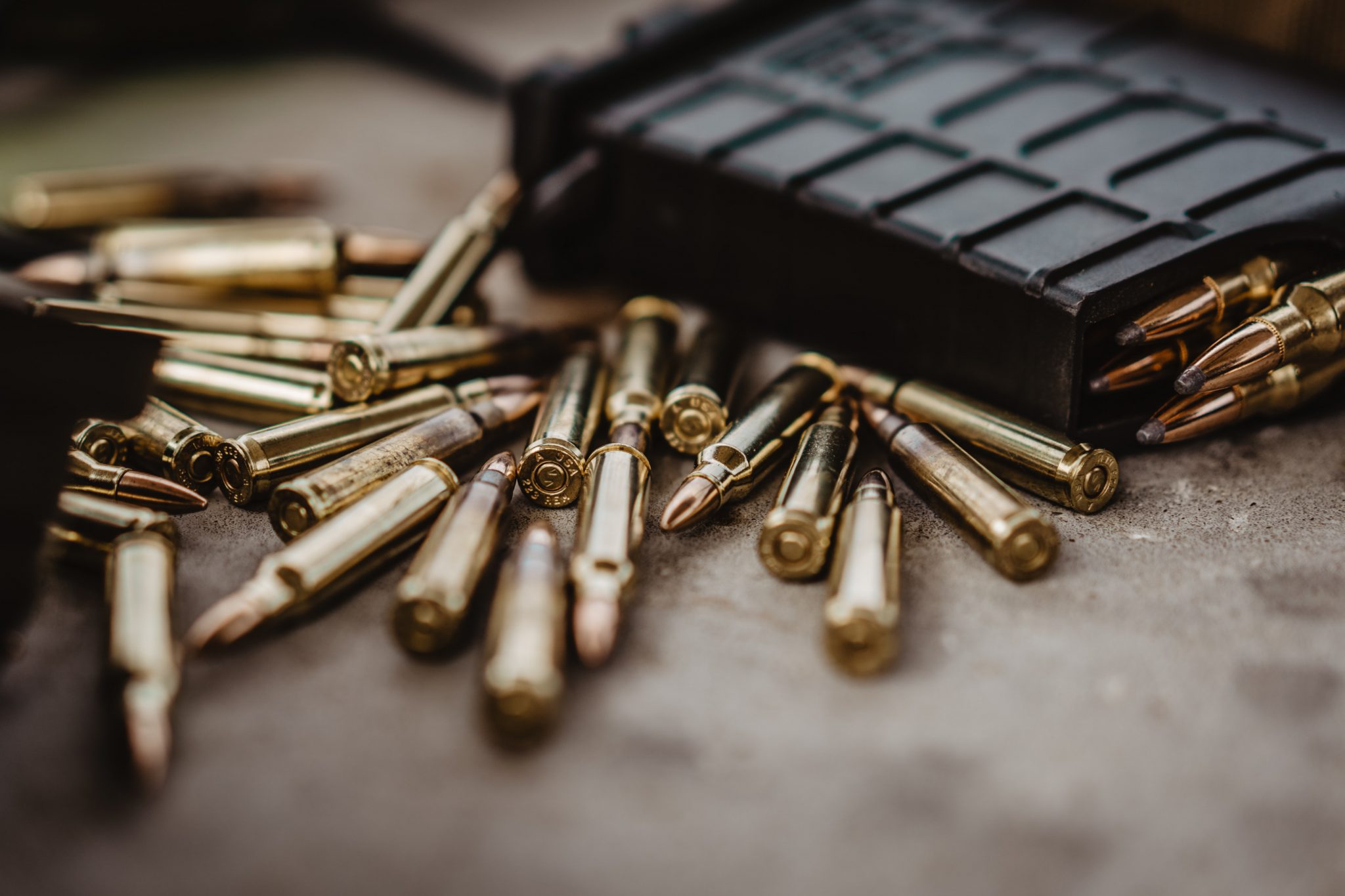 The scarcity of ammunition is the result of a perfect storm that initially formed during the first quarter of 2020 as the effects of a worldwide pandemic took hold. In one fell swoop, the COVID-19 outbreak and the restrictions that came with it put the brakes on a roaring US economy. Businesses, many of which were considered financially sound prior to the pandemic, closed their doors for good. The worldwide supply chain snapped like a dry twig as we frantically searched for masks, hand sanitizer, isopropyl alcohol, toilet paper, food staples, and, yes, guns.
Widespread civil unrest swept the nation by summer, with intensity the likes of which we haven't seen since the 1960s. Buildings burned, stores were looted, and reports of violence and rising crime rates made national headlines. All the while, some called to defund local and regional law enforcement agencies, and several municipalities followed through. Fear of the virus, fear of food shortages, and fear of riots — real or imagined — gripped many American hearts and minds. Guns and the ammo to feed them flew off the shelves in record numbers — and continue to do so — many going to people making their very first firearms purchase. When talking to these first-time customers from behind the counter where I work, I can't tell you how many times the conversation starts with: "I never thought I would buy a gun." Read More
READ NEXT: The 8 Greatest Hunting Dogs of All Time