As the country's major ammo manufacturers insist they can do little to quell the never-ending ammunition shortage and continually surging prices, one young company, Expansion Ammunition, is looking to help make shooting affordable again. Expansion hasn't even hit its 10-year mark as a company, yet it's building a 200-acre ammo-production campus in Texas and is poised to become the next big player in the factory ammo game.
"We have plenty of room to expand, and we're not leasing. We plan on being a big employer in the area for the foreseeable future," said Richie Smissen Jr., National Marketing Director for Expansion. He is co-owner of the company, along with his father, Richard, who serves as the company's president. Richie's brother and uncle are also partial owners. "It is definitely a family business."
About a year ago, Expansion Ammunition bought the old Lone Star Star Army Ammunition Plant west of Texarkana from the state and is in the process of completing a $35 million construction project there that will result in a manufacturing plant dedicated solely to producing primers. Soon, the company hopes to be making their own brass casings and projectiles, so all components for Expansion ammo will be made on location in Texas, except for powder.
Currently, the company has corporate offices in Dallas and a research and development department and manufacturing operation just outside of Joplin, Missouri, in addition to the newest Texas facility. The story of Expansion is a very American one, born of necessity from humble beginnings.
RELATED – Here Are the Reasons for the National Ammunition Shortage
---
The Progression of Expansion Ammunition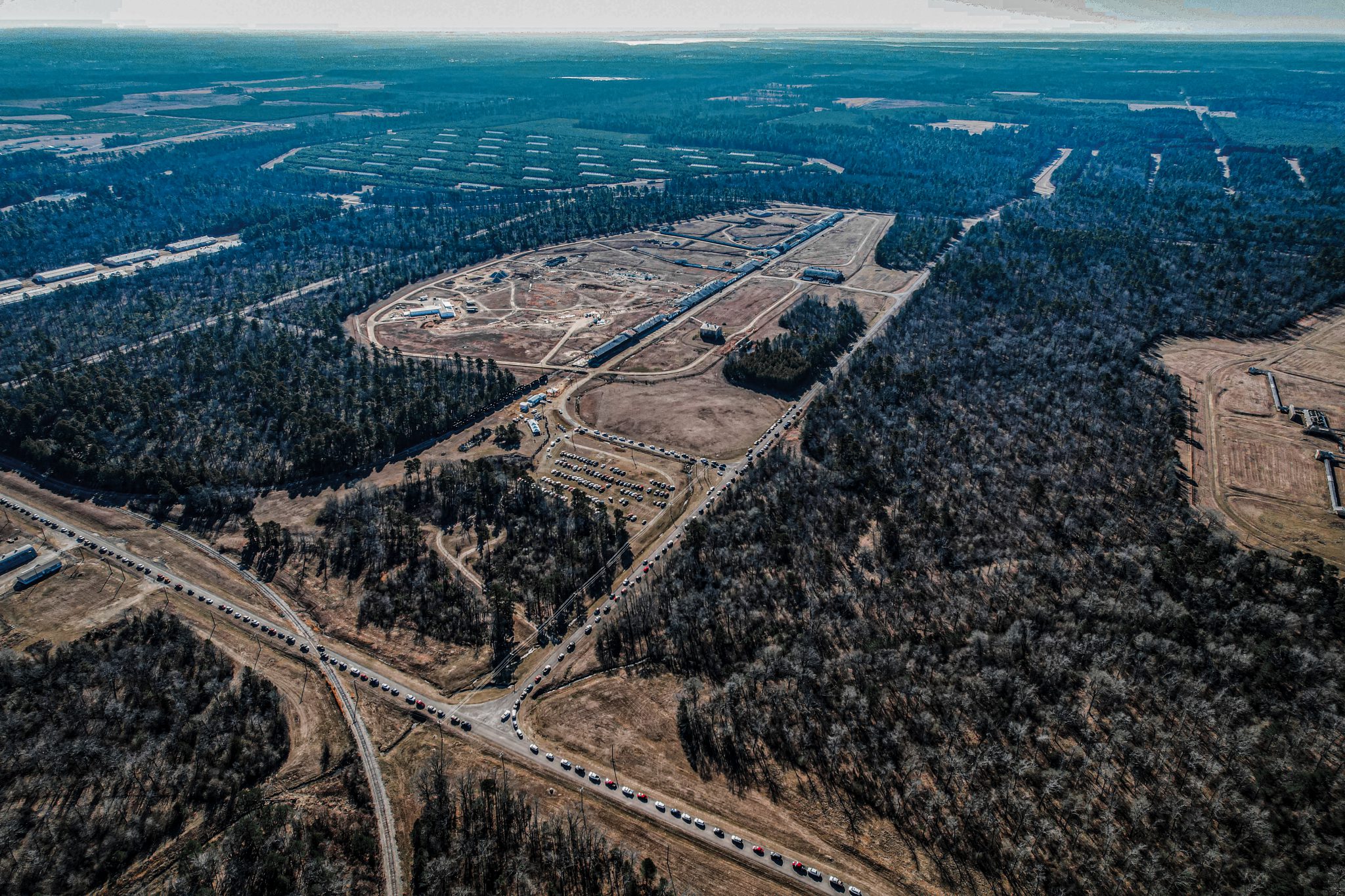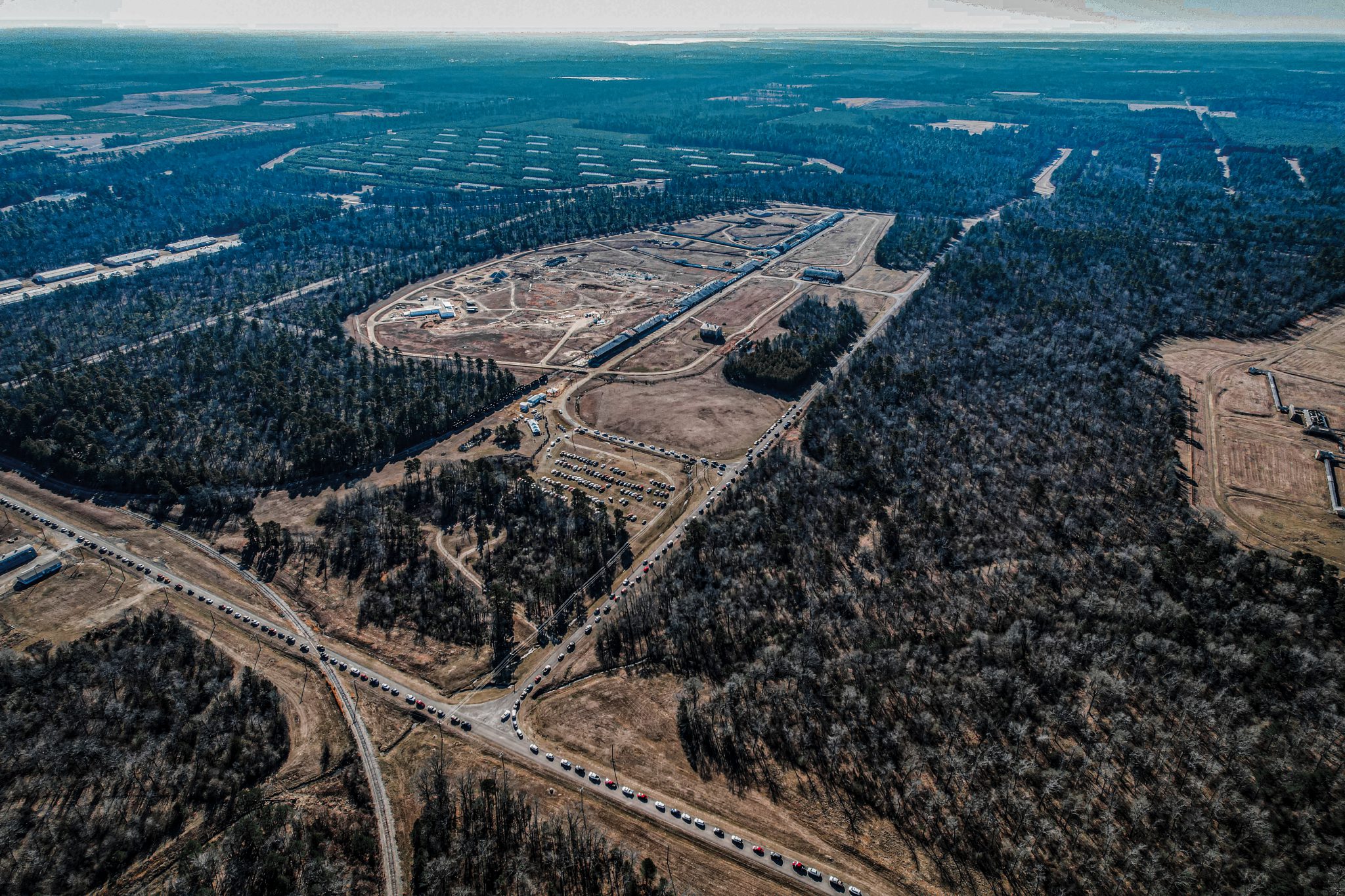 "Expansion literally started in my mom's basement. I taught myself how to load after college, and a lot of that had to do with the last big ammo scare during the Obama years," Smissen told Free Range American. "At that time, I couldn't really find a job and I was and am a pretty fairly average shooter. But I care deeply about the Second Amendment.
"During the last big ammo shortage, my dad and my brother and I decided it wasn't right that, as Americans, we couldn't access affordable quality shooting products," he continued. "Expansion was started because we deeply believe in the Second Amendment. A lot of companies say that as a marketing line, and we wrap ourselves in red, white, and blue — it's all over our [ammo] boxes — but we really, truly mean it.
"At the beginning of the pandemic, we just decided to double down, and we're making all our own components in-house at this point, minus powder."
Since 2013, Expansion has gone from a one-man, basement-based operation to something that promises to be much bigger. This primer manufacturing facility is just the first step, which Smissen said will address the biggest bottleneck in the ammo production supply chain at the moment. He added that it's been challenging to source raw materials for the primers, but Expansion has made it work.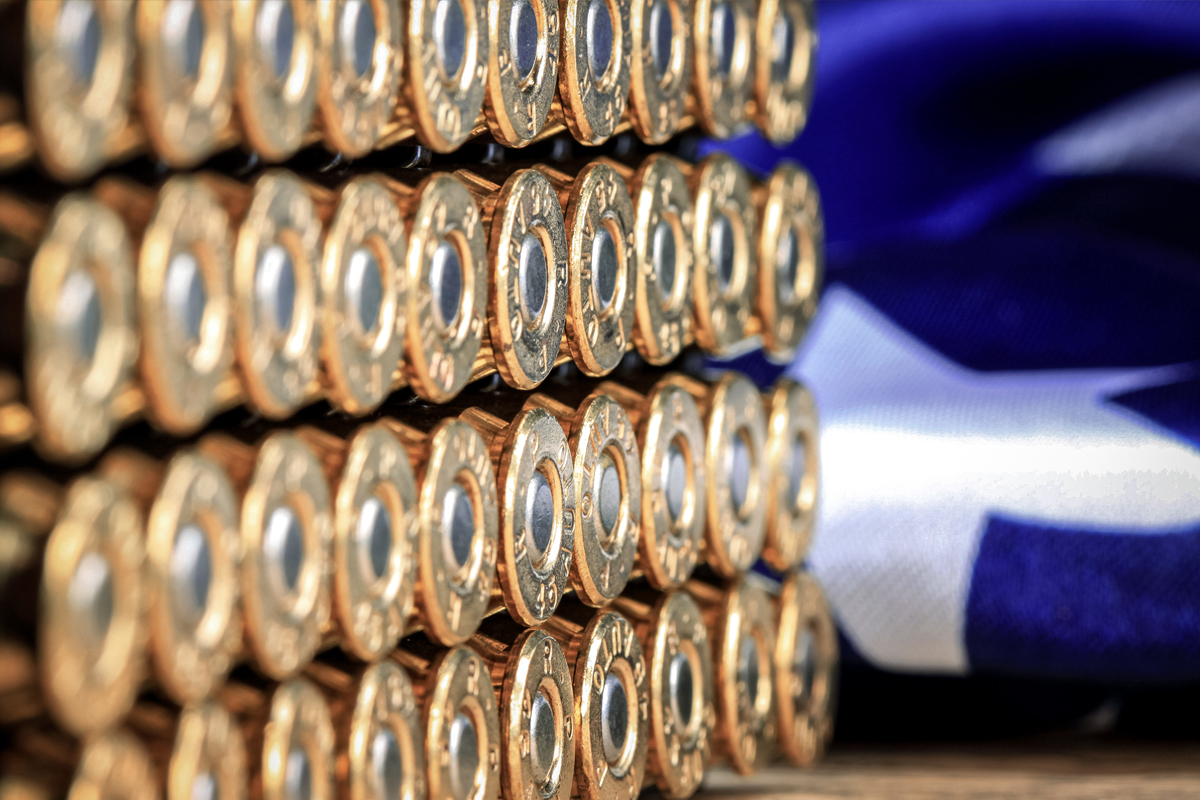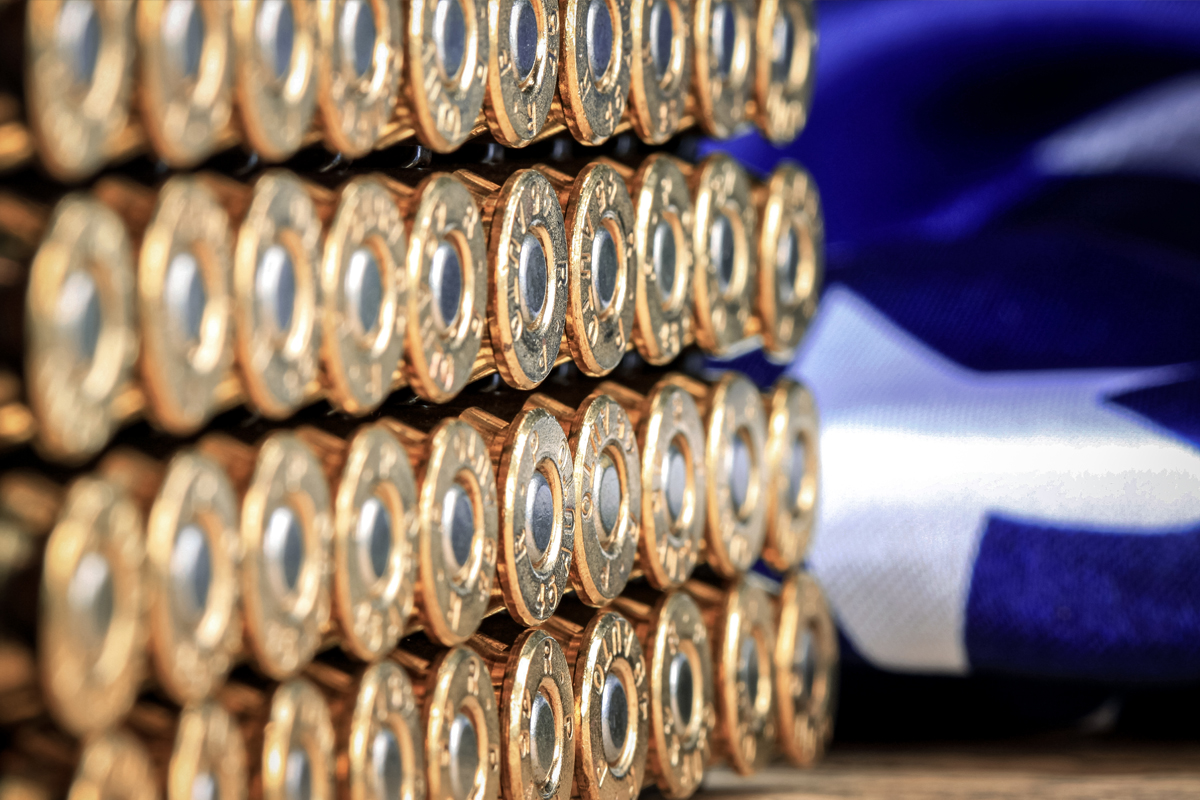 RELATED – The 'Freakin' 12-Gauge': The Only Gauge You Really Need
---
New Texas Location Coming Along, Bringing 100s of Jobs
Smissen says the first phase of hiring for the Texas location is complete, with about 400 people slotted in positions as machinists, operators, chemists, line workers, material handlers, and a few engineering and administrative roles.
"We've been very impressed with the supervisory staff we've already hired and the veterans that we've hired. Actually, a lot of the supervisory staff that we already have onboard are veterans," he said. "So, if veterans are looking for a job, please send your resume."
The second phase of hiring at the Texas facility is expected to begin this summer.
Getting the old government munitions plant into working condition hasn't been easy. Smissen said the building chosen for the primer plant was the newest on the property; it was built in the early 1990s to build artillery shells.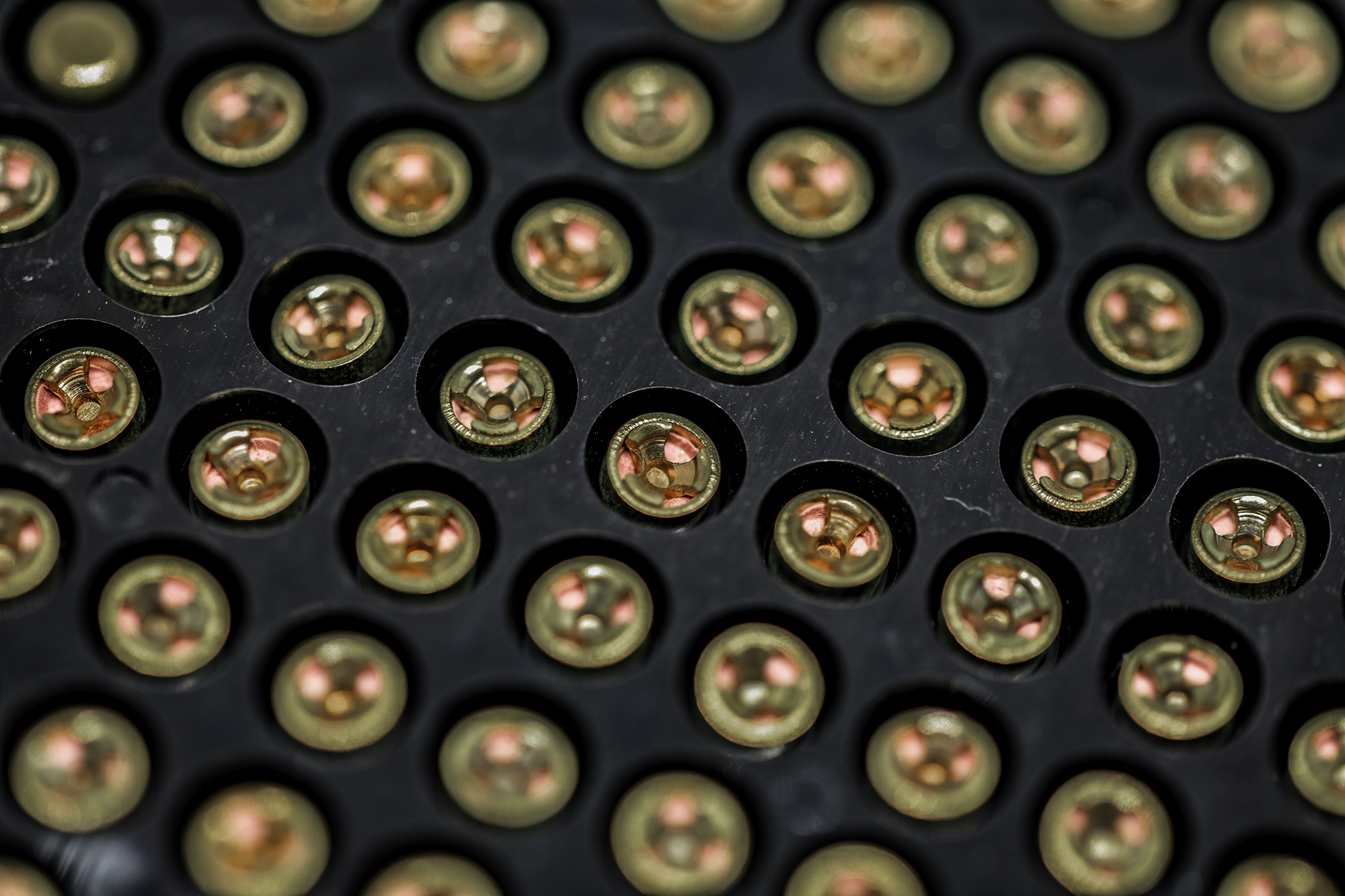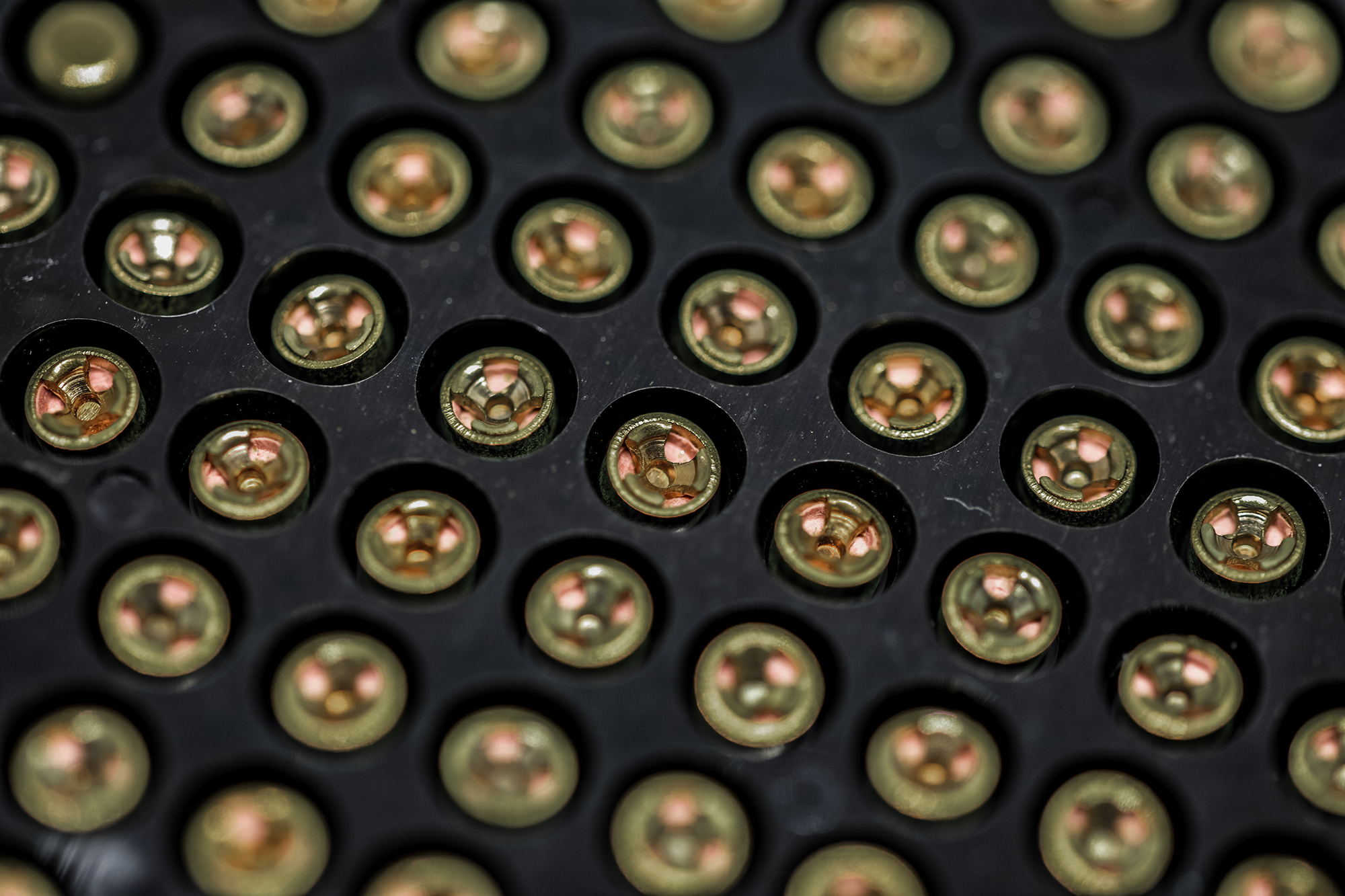 It was perfect, he said, because every room in the place was rated to withstand an explosion equivalent to 50 pounds of TNT. While primer production can be dangerous and deals with volatile compounds, that's serious overkill, in a good way. Expansion is putting the finishing touches on the facility now and expects it to be up and running soon.
Most of the other structures on the property were beyond repair and are currently being torn down.
"The buildings were in fairly rough shape. It basically looked like a scene from The Walking Dead," he said. "For the past year, we've been demolishing all the old buildings and crushing all the concrete. Everything was overbuilt for the Army, and in some places, we're dealing with concrete walls that are 10 feet thick. It's taken a lot longer than we wanted it to."
The Lone Star Army Ammunition Plant was originally a massive 15,546-acre, government-owned, contract-operated facility established in 1942. It got its name because in 1941, the Lone Star Defense Corporation, a subsidiary of the B.F. Goodrich Rubber Corporation, won the contract to produce artillery shells, bombs, fuses, boosters, and other munitions at the site.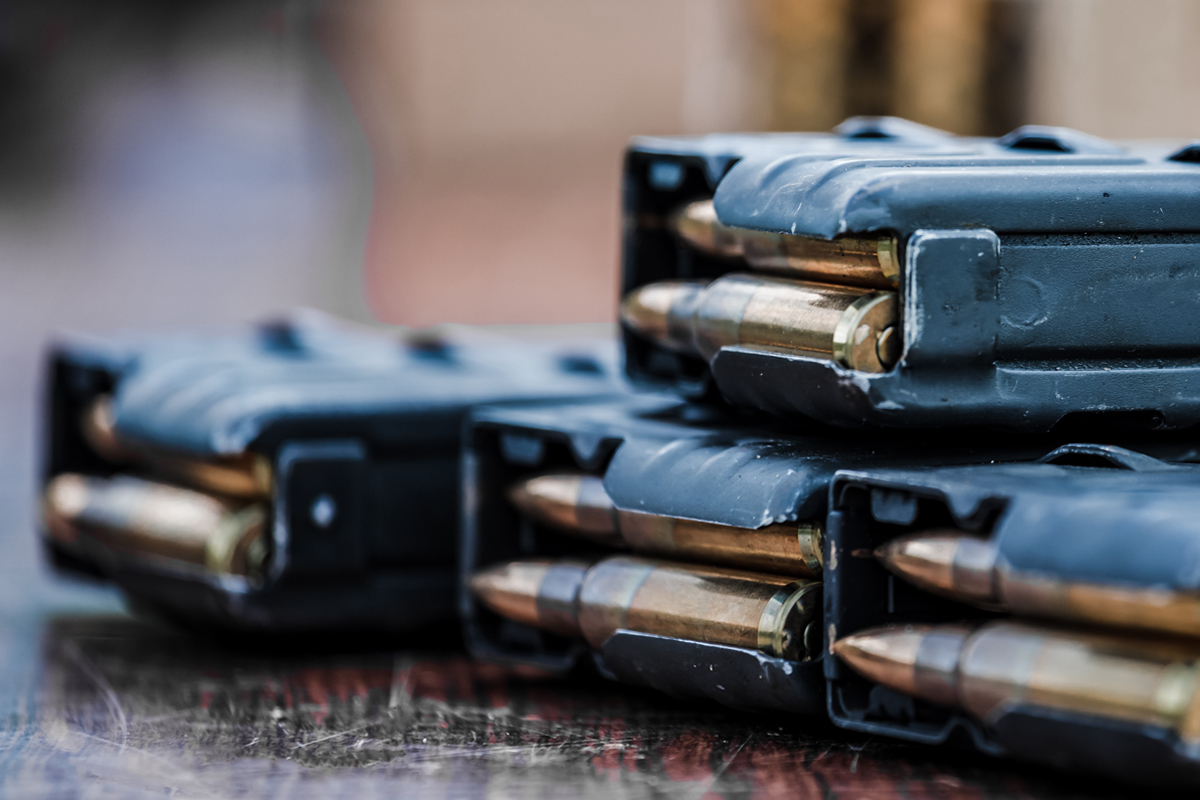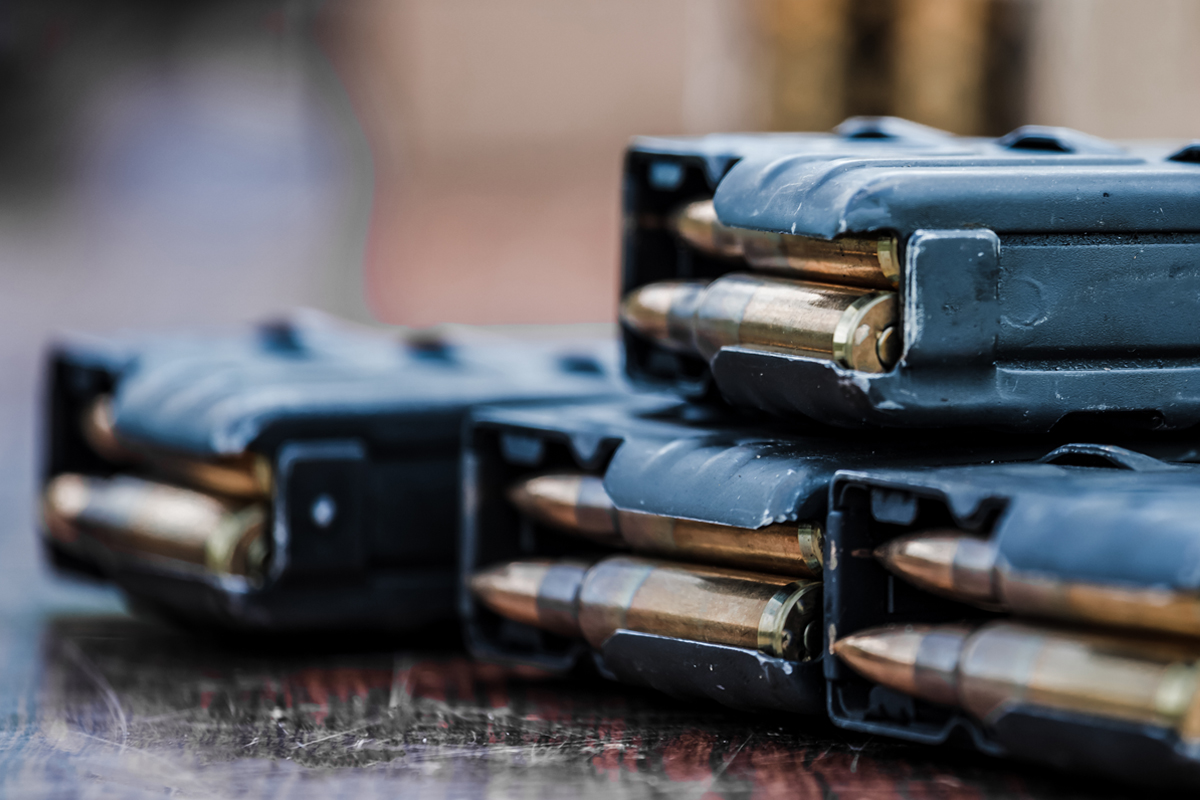 The plant produced munitions through World Warr II, the Korean War, and the Vietnam War. It was operational in some capacity until September 2009, when it was officially deactivated after nearly 70 years. In short, there's a lot of munitions history on these grounds — what better place to build the backbone of a new ammo company.
So what's the key to Expansion's success so far? Smissen says it's the company's adherence to the concept of cell manufacturing. Instead of traditional production lines, they produce each ammo component as needed and then assemble them into cartridges as needed, allowing them to be nimble and adapt to a fluctuating marketplace. Currently, Expansion offers the absolute most popular calibers in the US: four handgun cartridges (9mm, .45 ACP, .40S&W, and .380 Auto) and two rifle cartridges (5.56 NATO and .300 BLK), but Smissen that will be changing soon.
"Within two to three years, you'll see us manufacturing anywhere between 20 and 30 SKUs of different products. Easily," he said.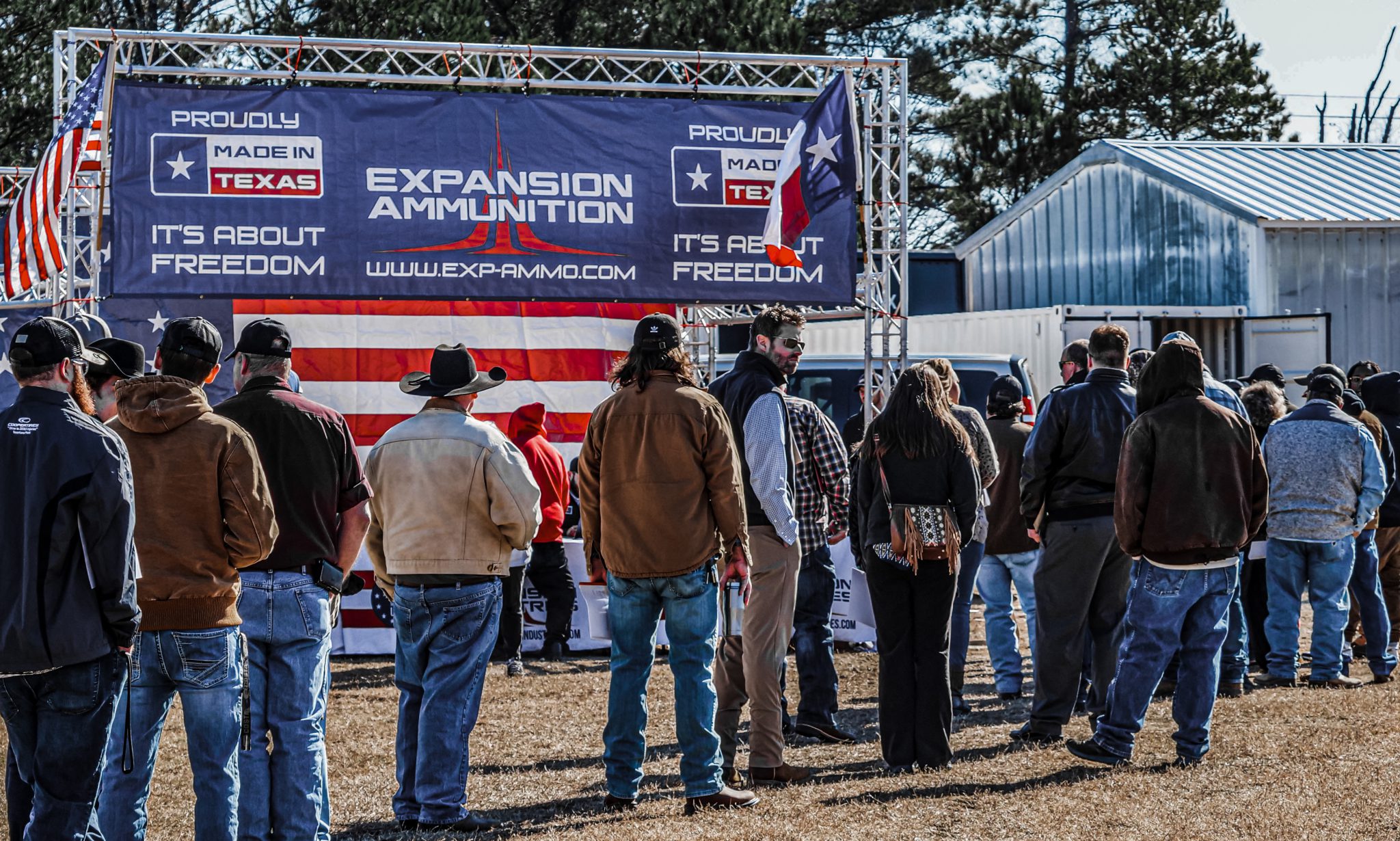 As for the new primer facility, it will be cranking out all sizes of primers for Expansion's ammo and also to supply several small, medium, and large ammo makers within the year. Expansion primers will also be sold directly to the public.
RELATED – Supreme Court Gun Cases 2022: Concealed Carry in the Spotlight
---
The Ammunition Shortage Continues?
With the ongoing ammo shortage and skyrocketing prices, all gun owners in the United States should be happy to hear about a new ammo maker ramping up production. Still, Smissen isn't so convinced the crisis is all it's been made out to be.
"It is partially an artificially created crisis. A lot of this stuff could be solved if people just had the willpower to do it. That's why we're doing what we're doing. Is it hard? Yes. What we're doing is extremely difficult. I can't promise that prices are going to come down to what they were pre-pandemic. I can say that we're working really hard to make it, at least, reasonable again," he said.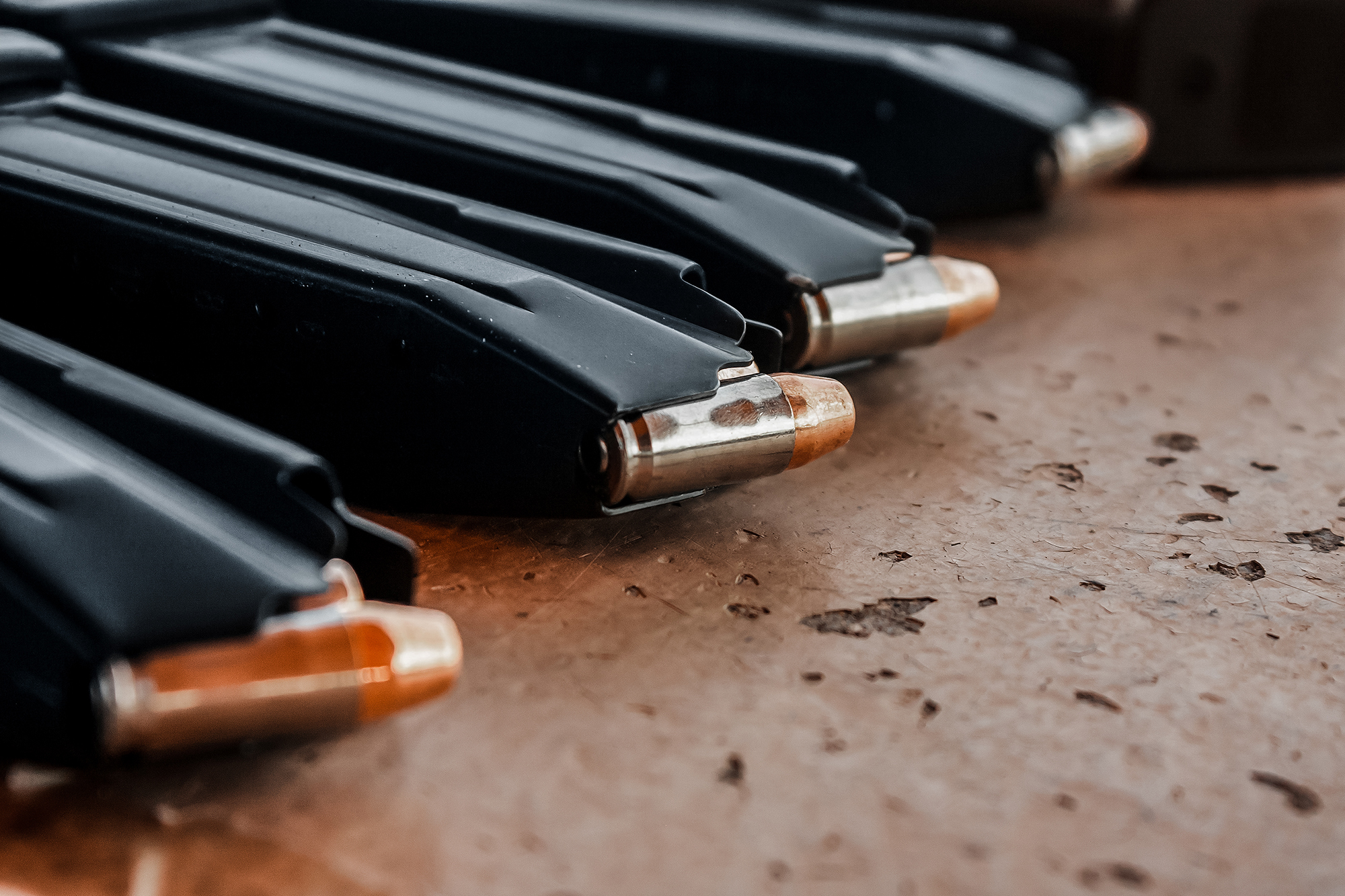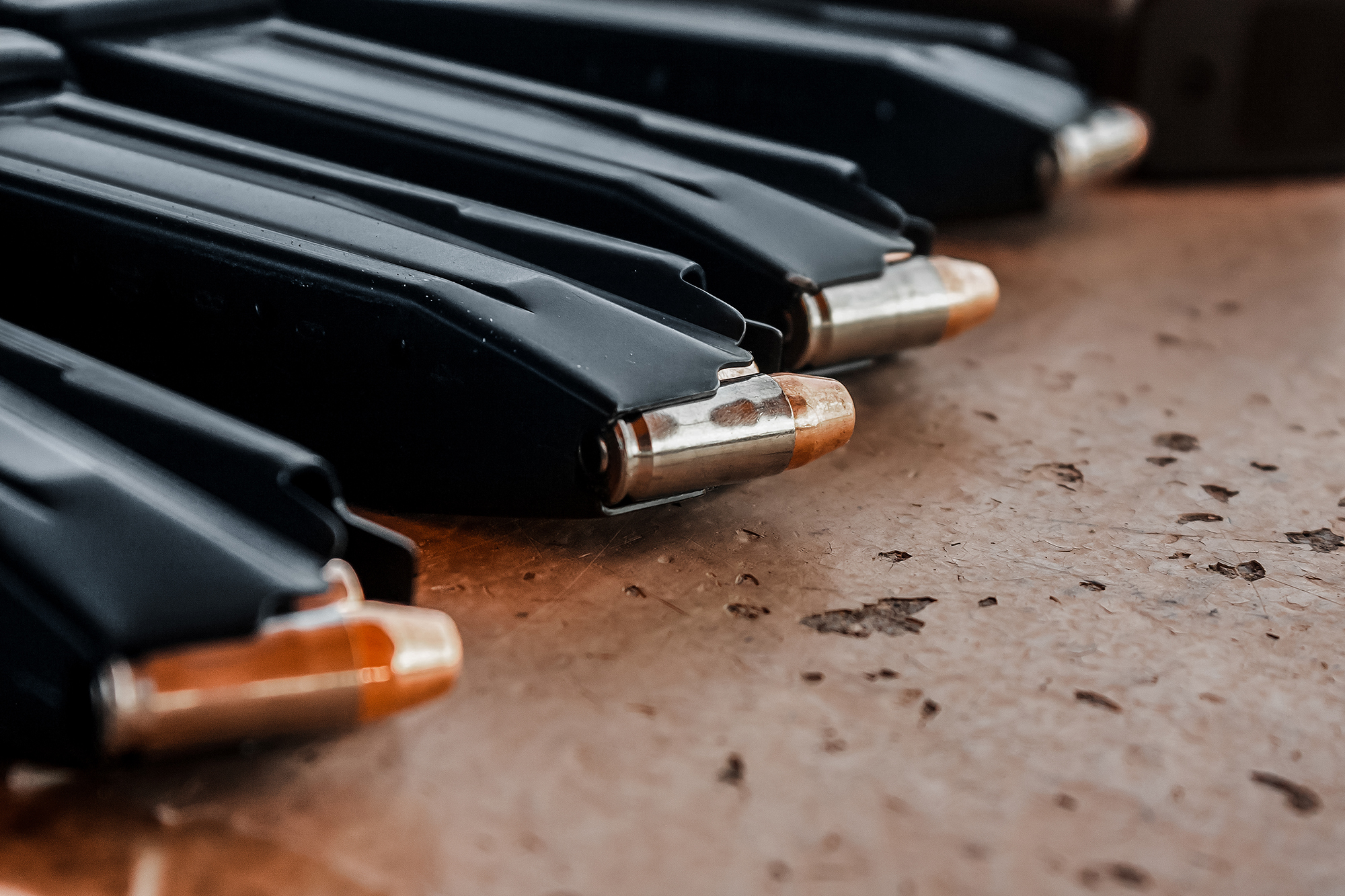 "I don't want to disparage any other company, but a lot of [the ammo crisis] has been artificial, in my opinion. Let's be frank, [big ammo companies] are happy with the current profit margins. If they can keep profit margins high and not have to produce as much — you know, what would you do if you own a big ammo company? You'd probably be pretty happy with that," he added.
Check the Expansion Ammunition website for product announcements and for employment opportunities if you live in the Texarkana area.
---
READ NEXT – 2 Million Rounds Headed to Ukraine From American Ammunition Manufacturers